As I prepare for my annual summer trip to Nantucket, I was reviewing some of my past posts of island favorites. I thought I would share a few Nantucket highlights here and ask you readers what you might enjoy seeing this year. For the past two summers I created Friday Favorite Finds that included a variety of places to stay, eat, visit and shop as well as events and a few house tours. If you are new to Quintessence or perhaps missed a few, you can always find them in the search bar.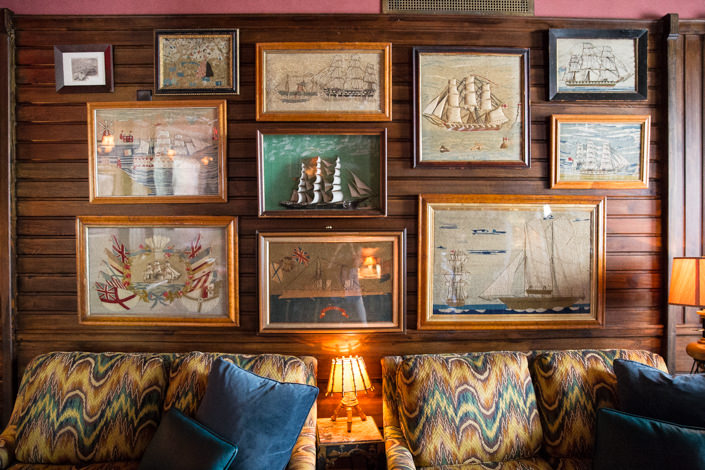 If you're planning on visiting Nantucket and are looking for a stylish place to stay, you can't beat Greydon House with its convenient in-town location and Roman & Williams designed interiors, above.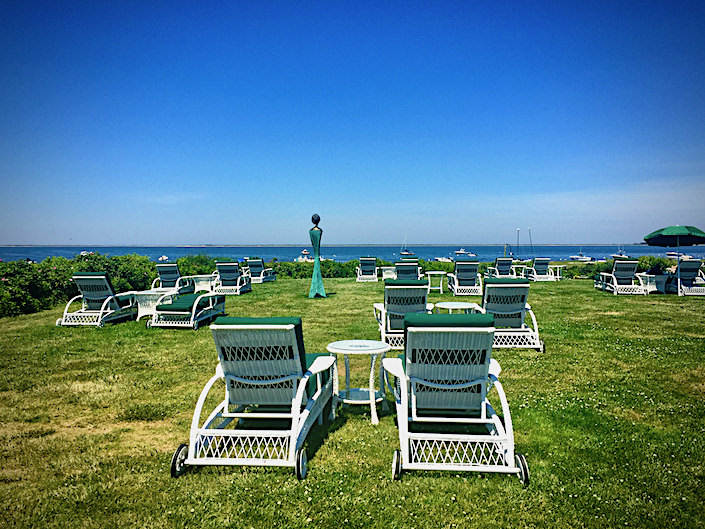 If you'd rather be on the water with beach, tennis and sailing at your door, then the out-of-town Wauwinet Inn might be a viable option. Their lawn is a great place to read, relax and enjoy the view and spectacular sunsets. Their restaurant Toppers (ask to sit outside in the more casual section) offers delicious menus for all three meals (I'm  partial to the crab cakes for lunch, below)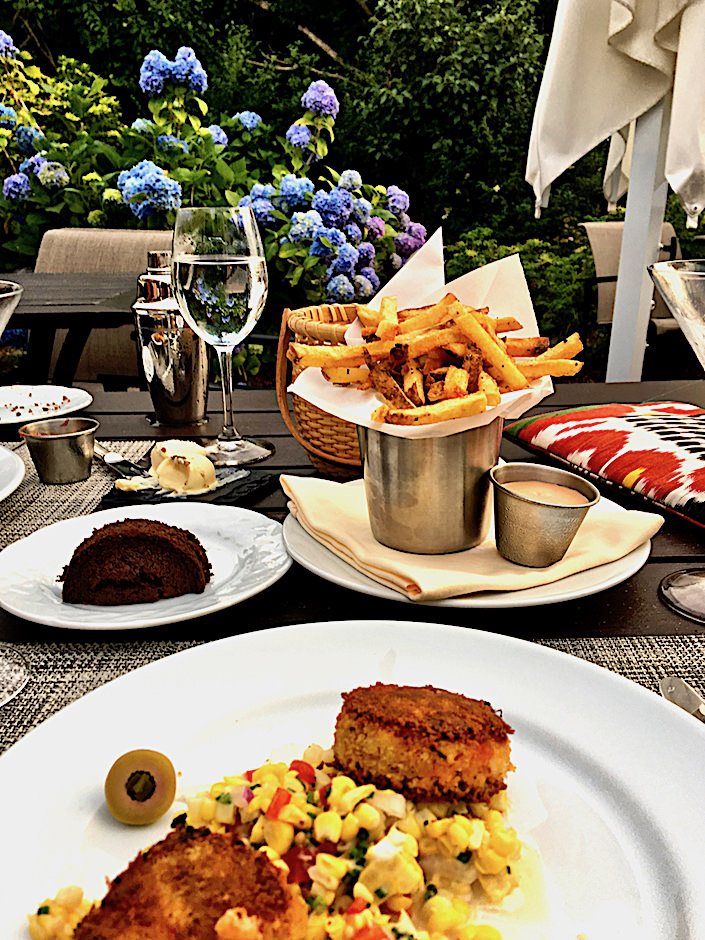 and a great place for a special event – you may remember the fabulous dinner I attended that Ralph Lauren Home hosted there last year, below, that you can see more about in this month's Veranda.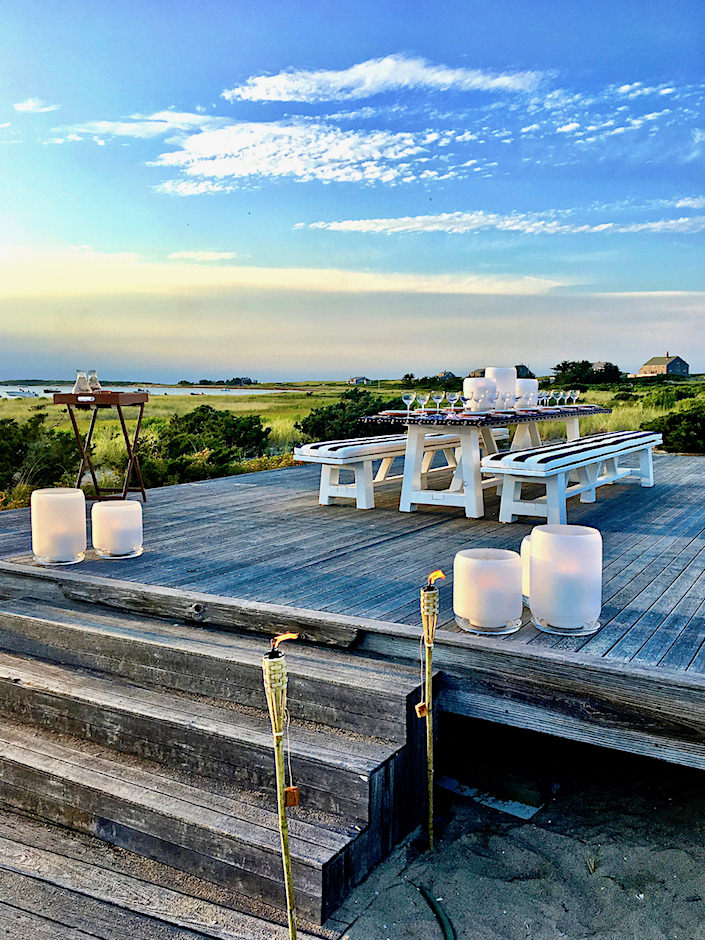 Would you like to see more restaurants, like one of my favorites, Chanticleer, below, with its charming Sconset location?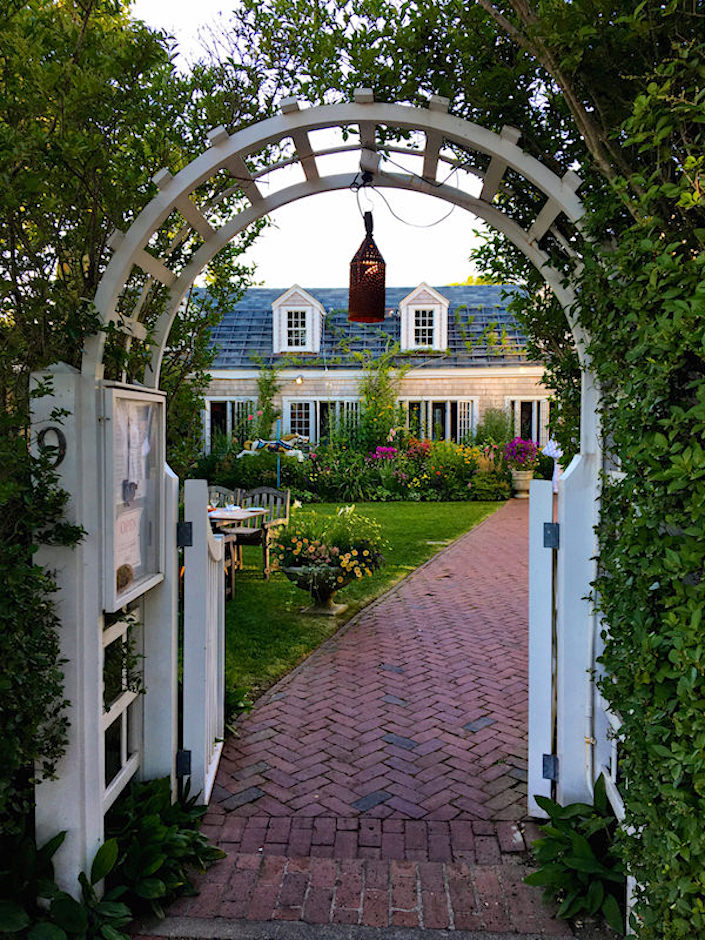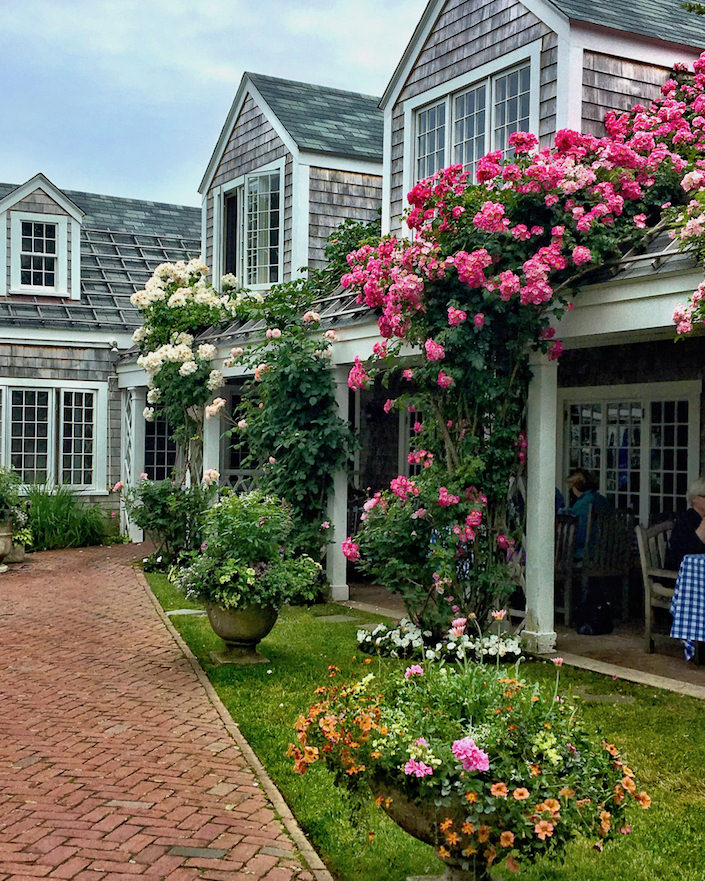 Do you prefer more shopping like my friend Elise Gura's stylish outpost, SPACE, on the wharf, with its carefully curated artisanal global finds,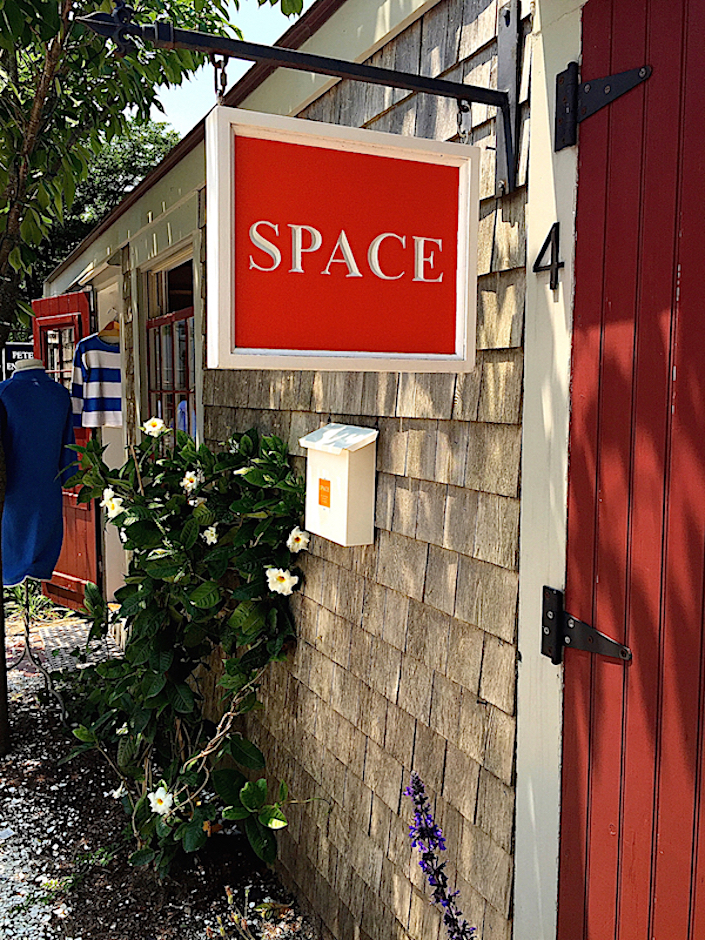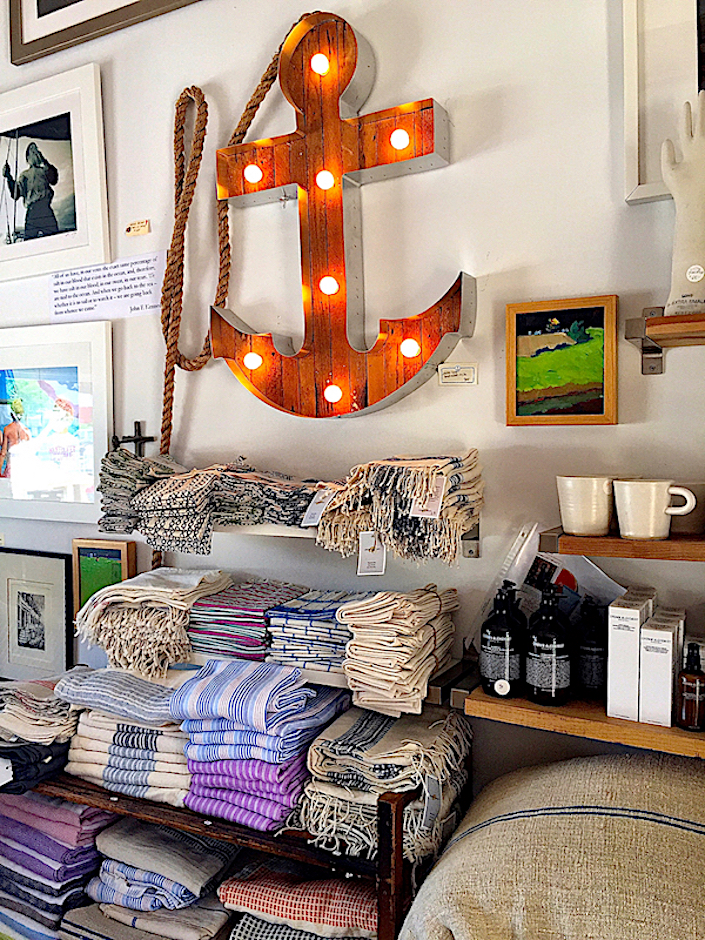 Colleen Darby's design and fashion emporium Atlantic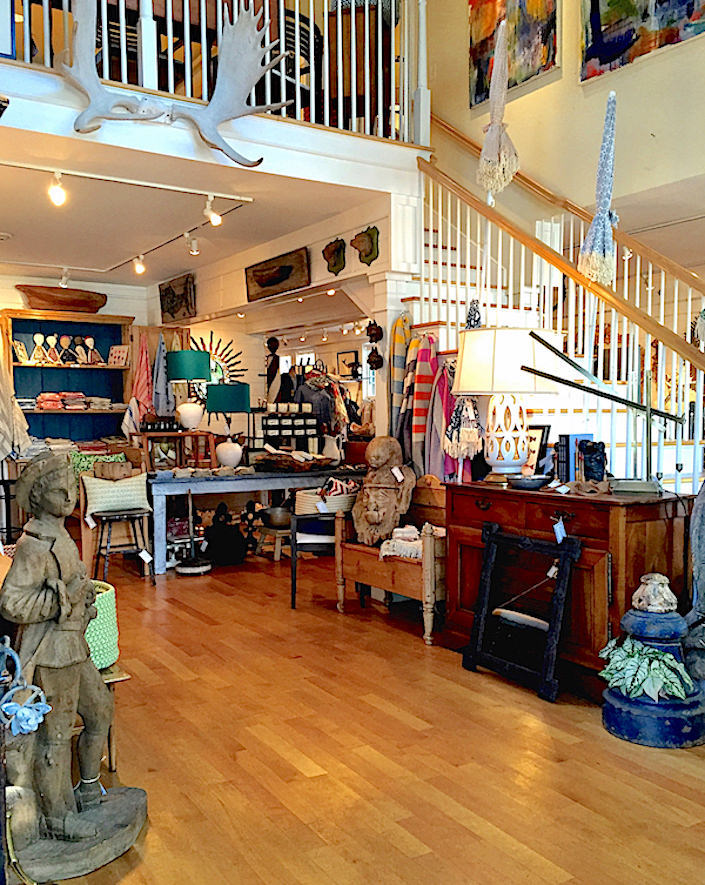 or friend Darcy Creech's Nantucket classic Peter Beaton?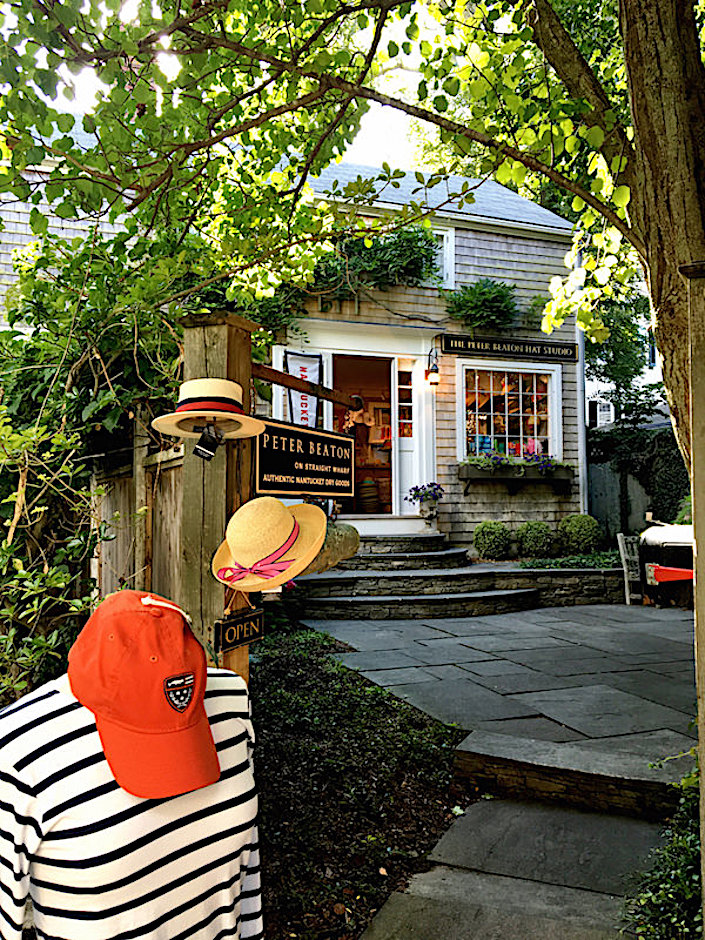 Or perhaps you'd like to see (or rewatch) Odd Mom Out star Jill Kargman's island picks.
Would you like to learn more about Nantucket and how it retains its very special character? Like how Remain Nantucket is protecting the island's history, culture and the vitality of the downtown,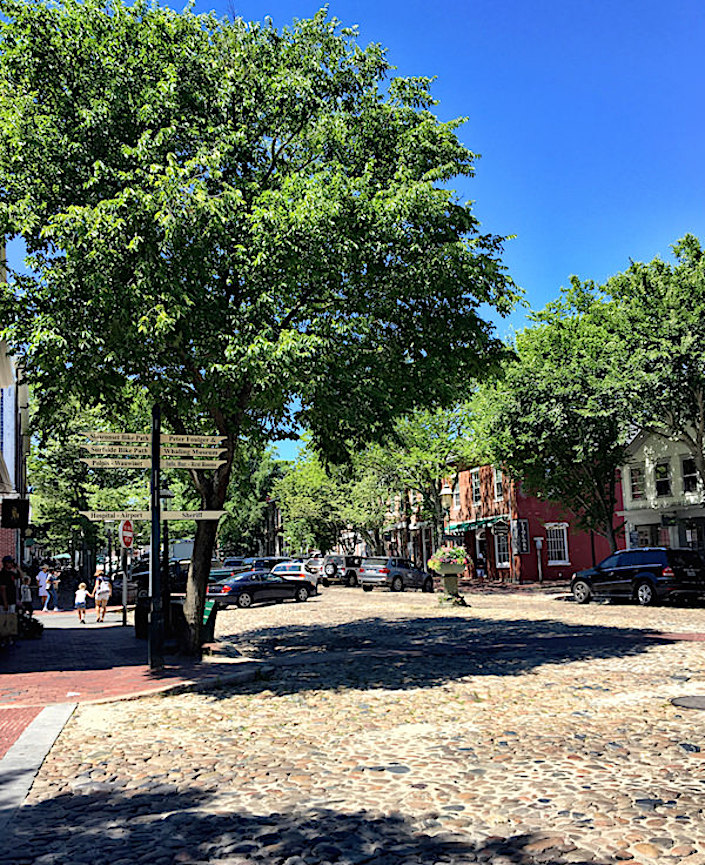 or how organizations such as Sustainable Nantucket are supporting local family farms and small growers to help build a more self-reliant Nantucket food economy?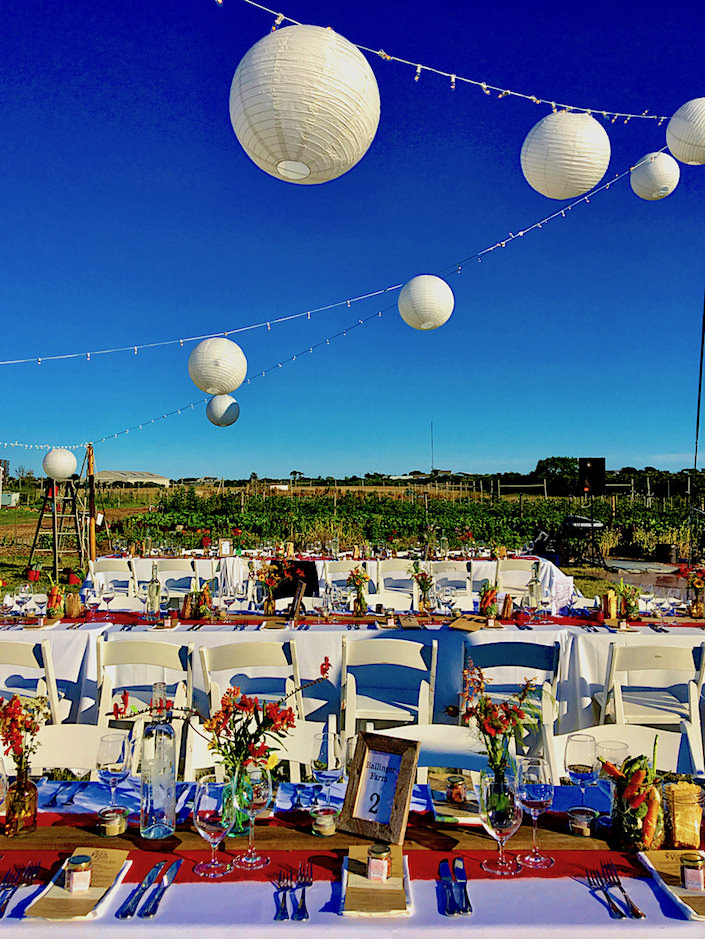 Would like to tour around and see the different parts of the island from the rose covered cottages in Sconset to the cobblestone streets near town or the more wild eastern tip of the island?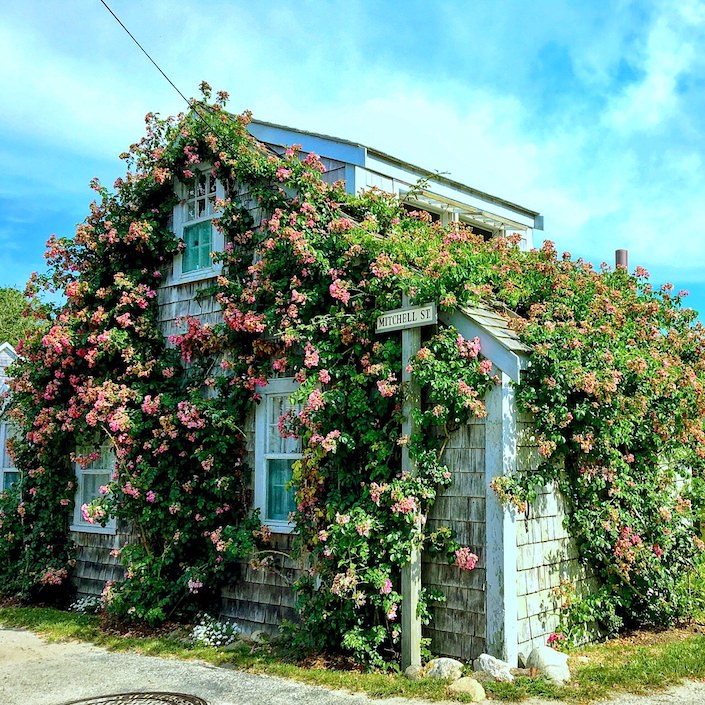 Or are you just dying to see inside and have me share some more house tours, like designer Trudy Dujardin's charming Madaket cottage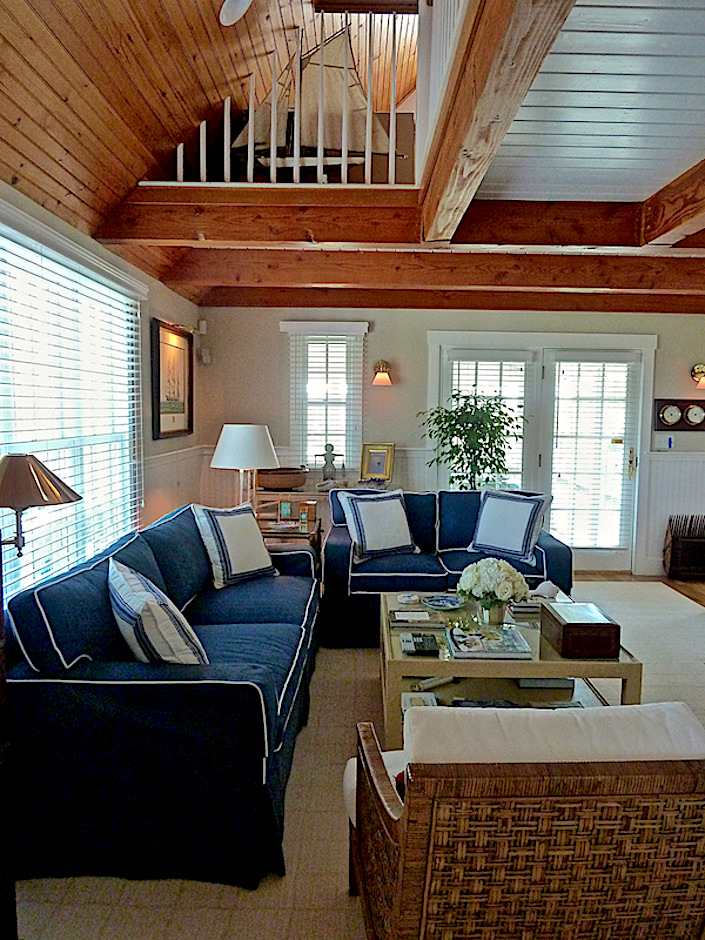 my friend Cynthia Everets' chic home on the Cliff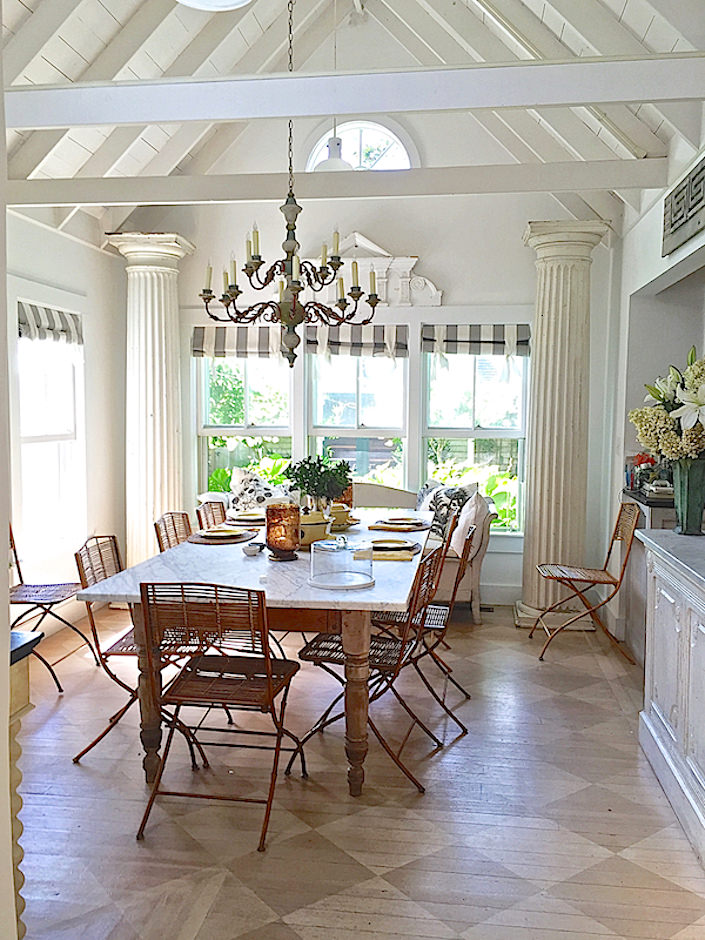 or my friends' stylish family home in Sconset.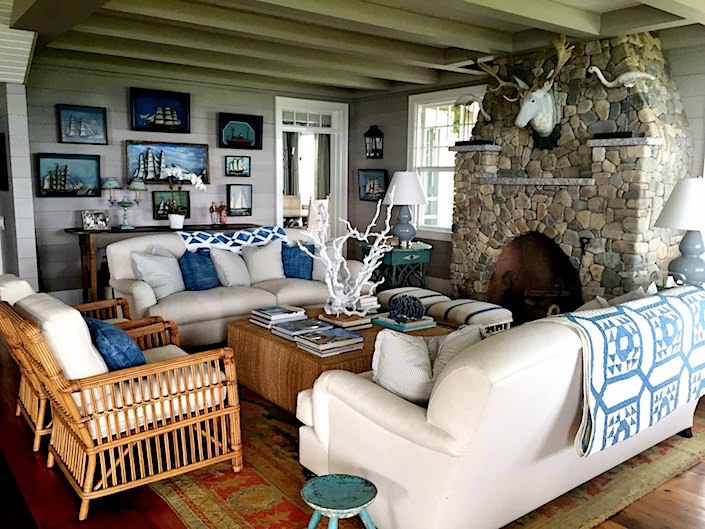 And a special treat coming very soon is an At Home With video visit at designer Gary McBournie's charming Nantucket home!
all photos by Stacey Bewkes for Quintessence
So stay tuned and do let me know! These are but a few Nantucket highlights – it may be a small island but it's big on charm and visual appeal with always something new on the horizon. To stay current you can always follow along on Instagram where I will be posting more frequent quintessential Nantucket inspiration!
SaveSave
SaveSave
SaveSave
SaveSave
SaveSave