A big thank you to all who came to Kindel for my chat at the with designers Sasha Bikoff, Phillip Thomas (at home in pajamas below in the new Tuxedo Park Poster Bed) and Senior VP of Marketing Amy Wolbert. We had such fun conversation about color, design and of course Dorothy Draper.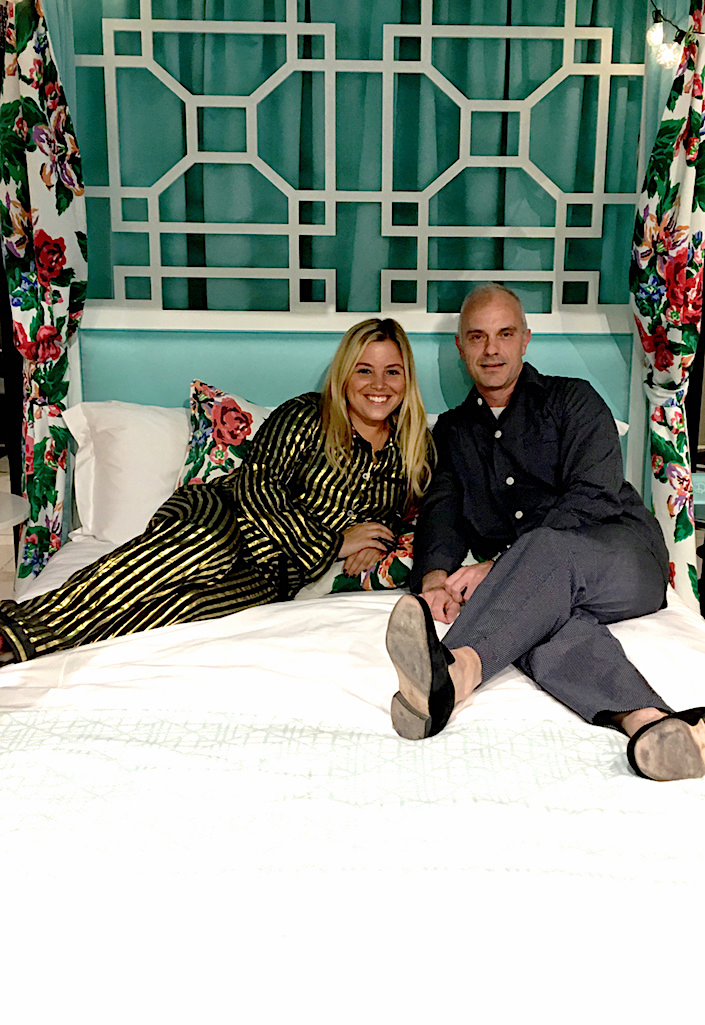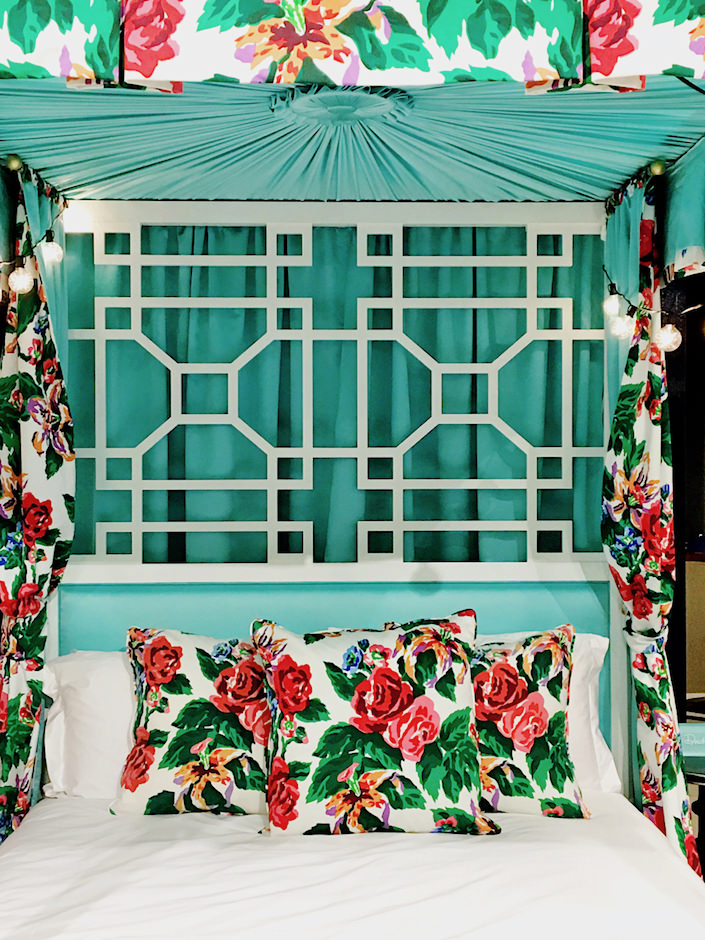 As always, it was a hopping afternoon/evening at the New York Design Center as the season kicked off in style. I did a quick cruise through the building to catch a bit of what's new for you. Crosby Street Studios debuted Cullman & Kravis' new "Essence & Evolution" rug collection. With 20 hand-knotted designs, from traditional to contemporary, there is something for everyone. The Ellen I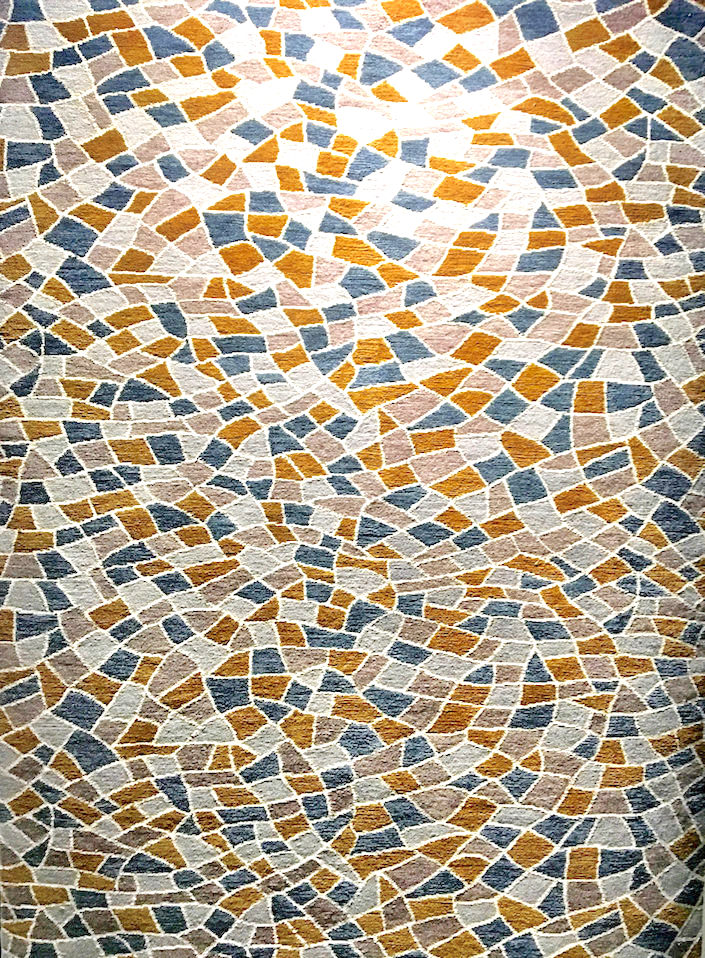 The Amanda I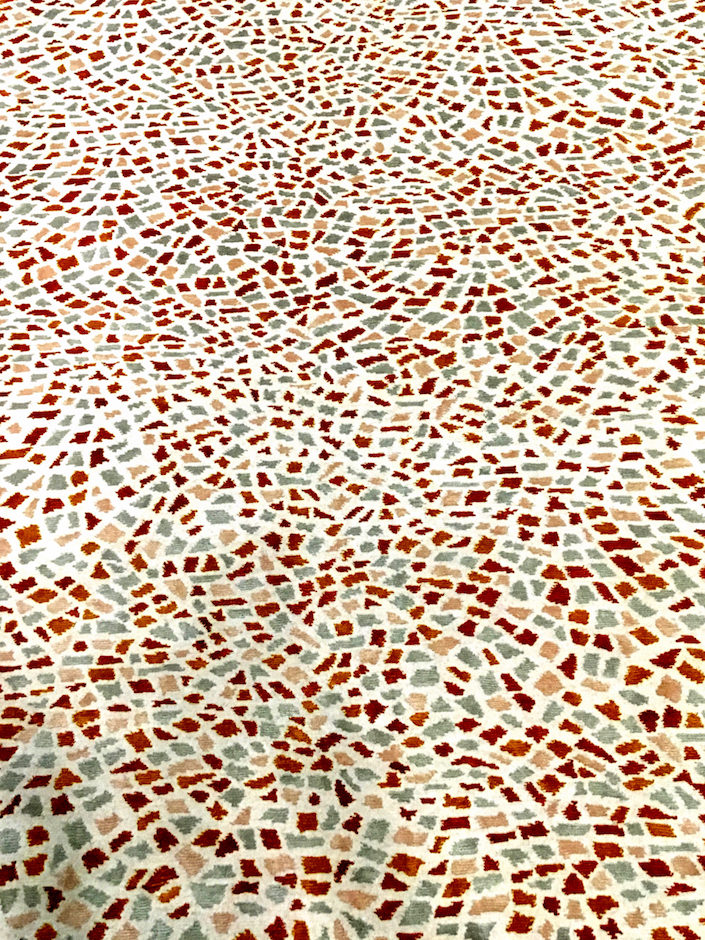 the Claire II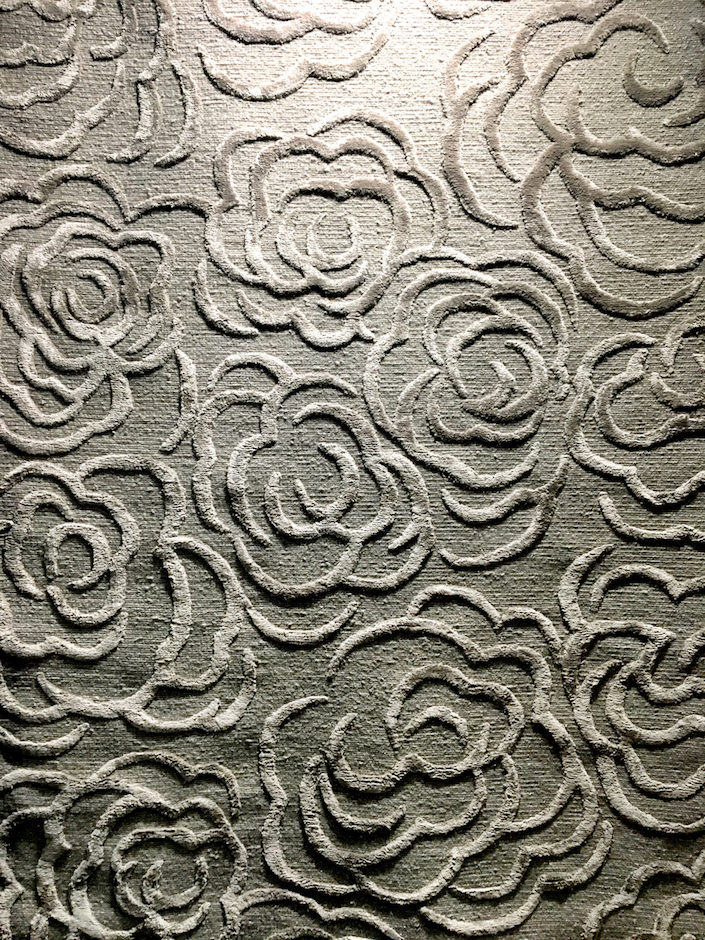 The Andrea II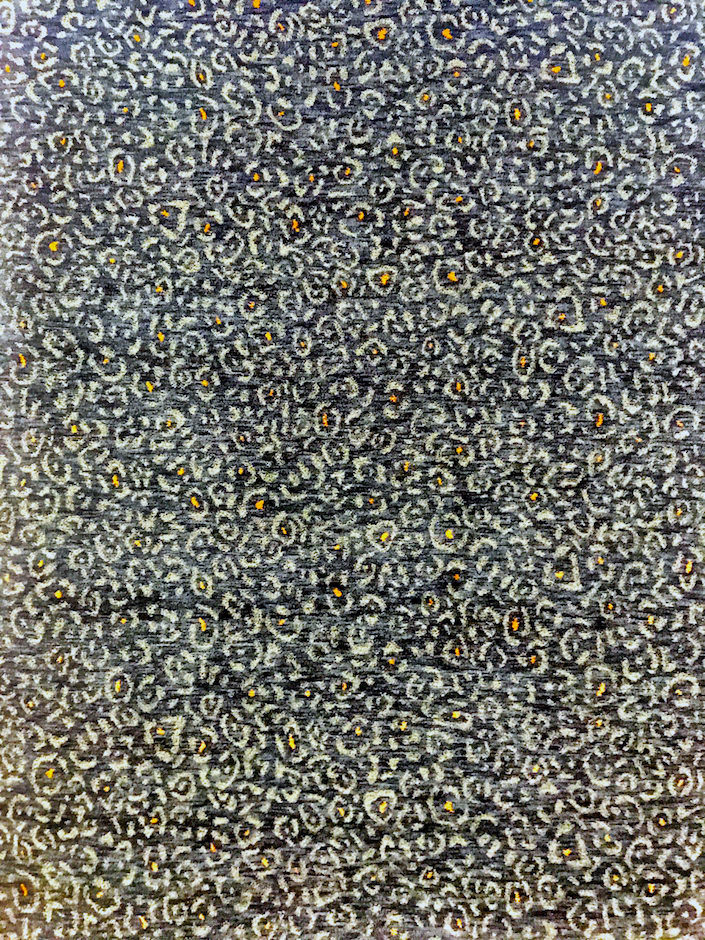 and the Ellie II.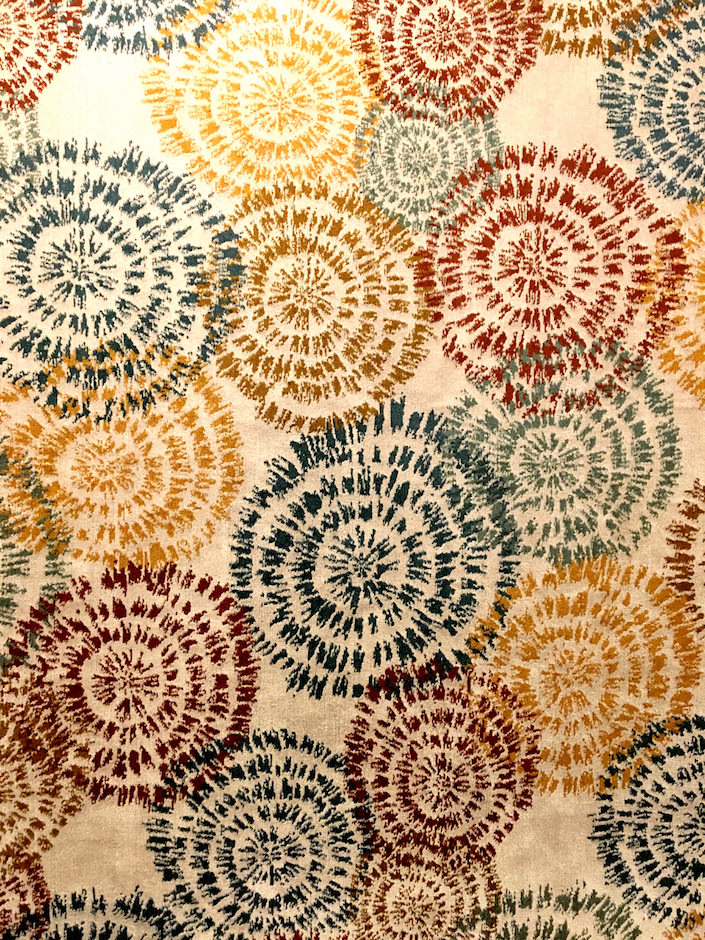 SA Baxter introduced two new hardware designs by Alexa Hampton.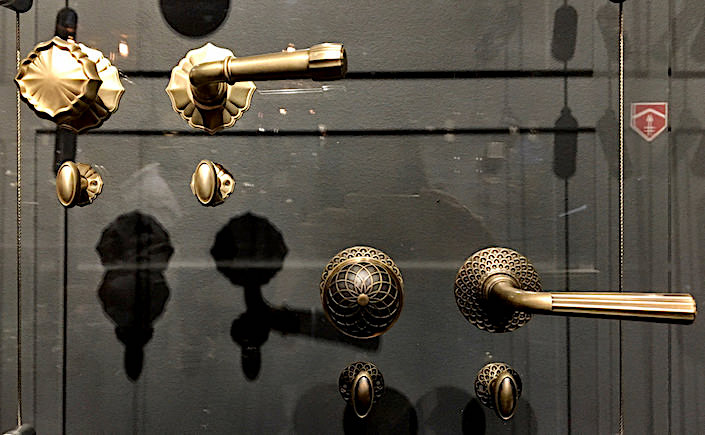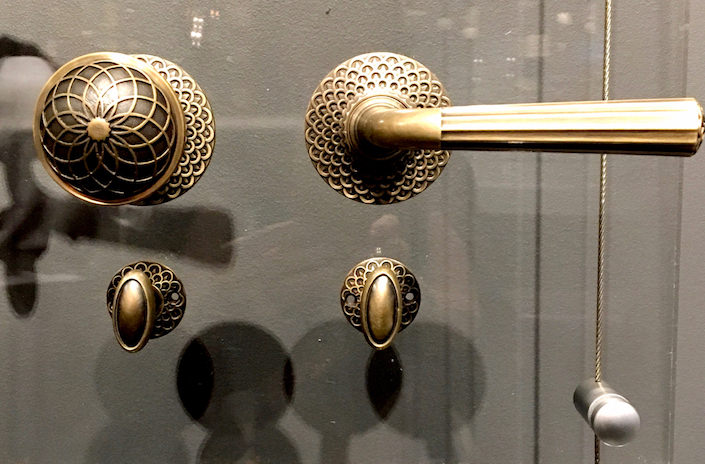 At Dennis Miller, designer Jiun Ho collaborated with Cambria for new pieces combining his minimal sensuous sensibility with the textural quartz product.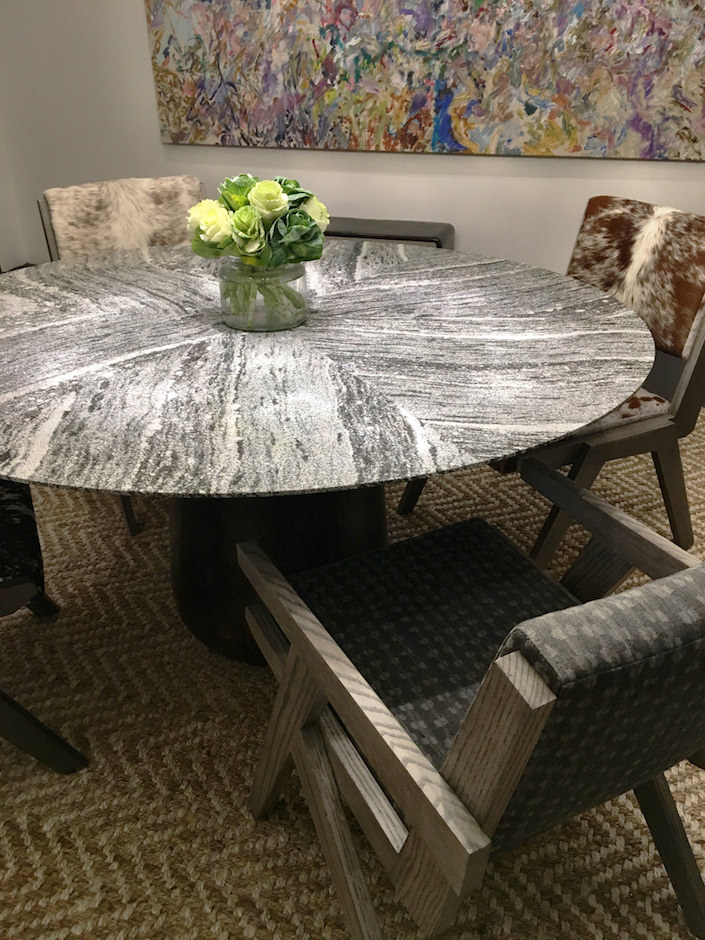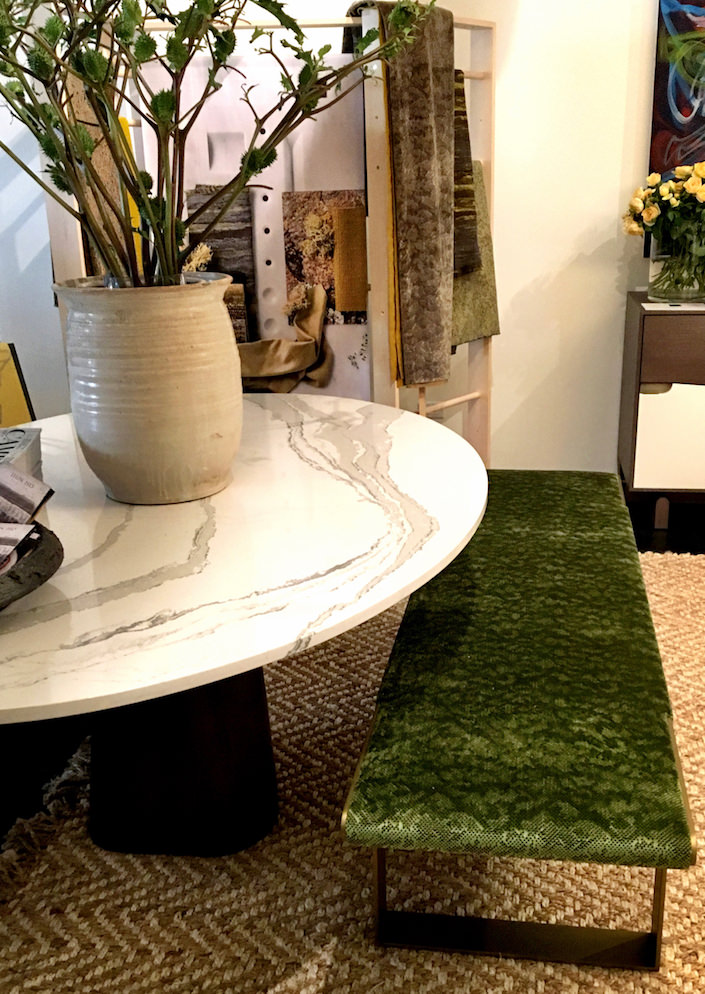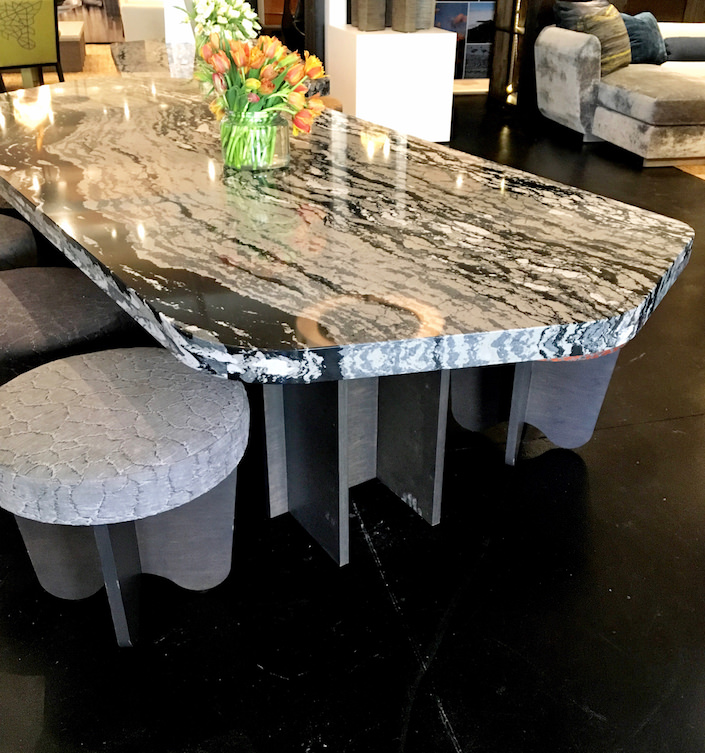 Multi talented Brett Beldock is constantly expanding her glamorous modern furniture line, shown through Profiles. All made in the U.S., her latest piece is the sleek David Bar.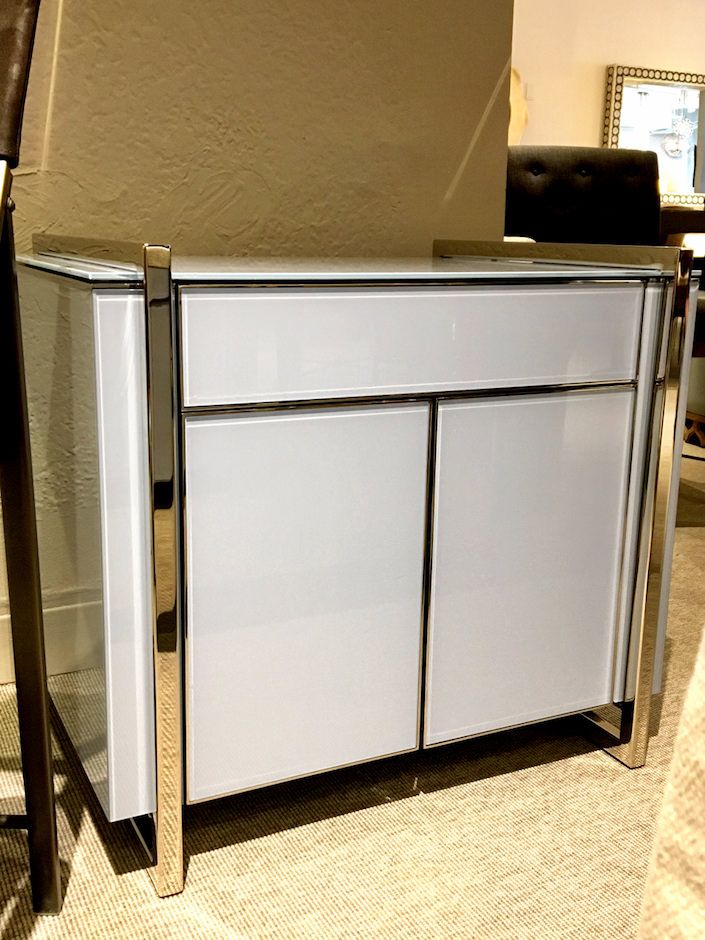 Also at Profiles, Patrick Dragonette debuted his new Private Label Eclipse Cabinet, a fully customizable leather wrapped piece with hand-built clay panels by ceramic artist Titia Estes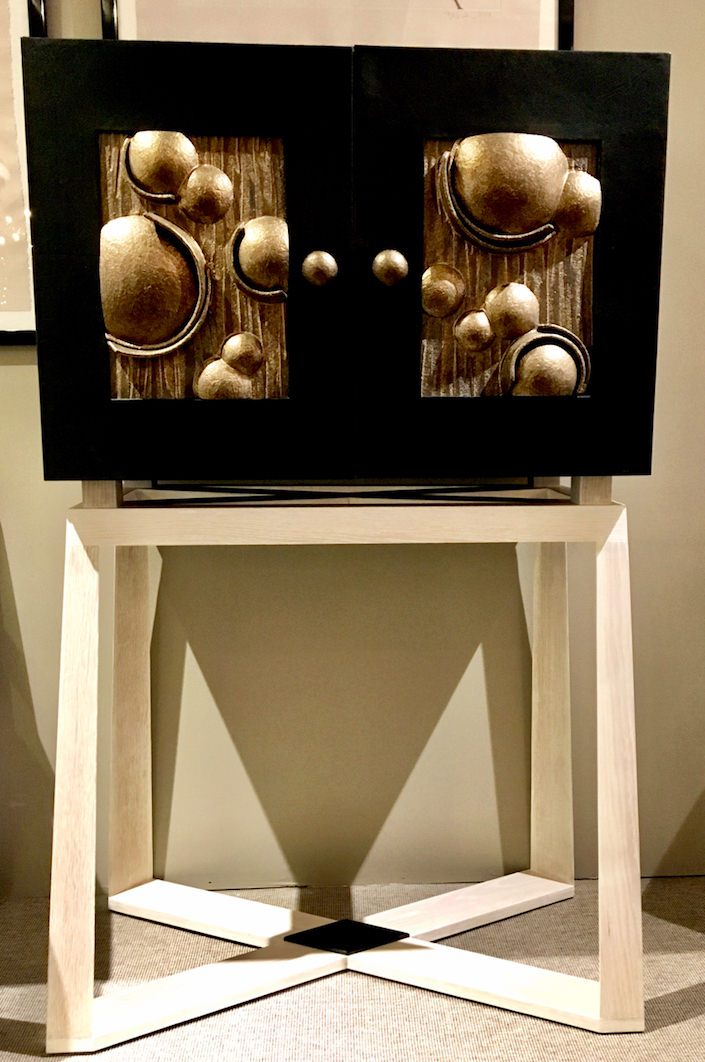 and Robert Wilson of Downtown, showed his statement-making Hudson Chandelier with seventeen hand blown glass globes.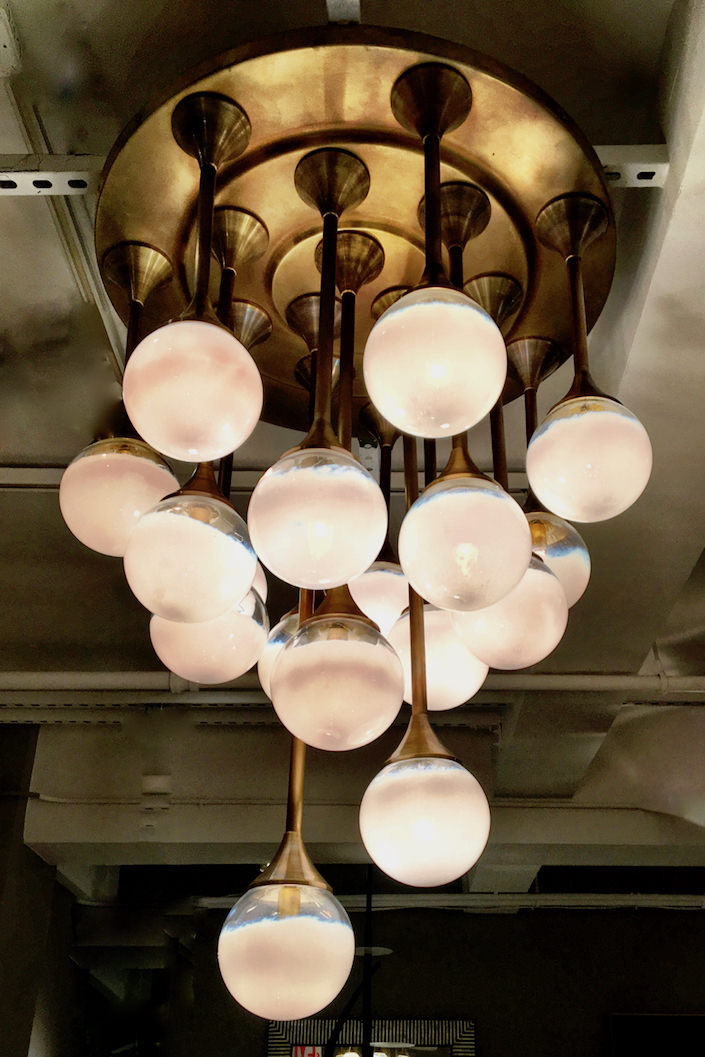 At Kravet, Richard Ouellette of Les Ensembliers showed off his new Les Riziere fabric, part of his collection for Brunschwig with design director Danielle St. George.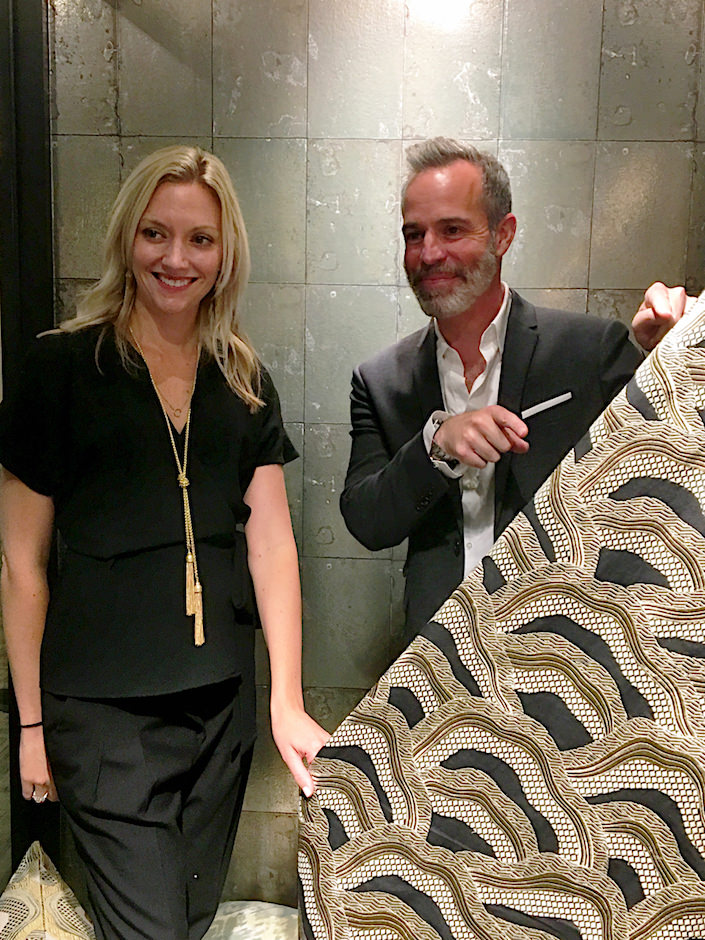 More from the collection already hanging in the wings.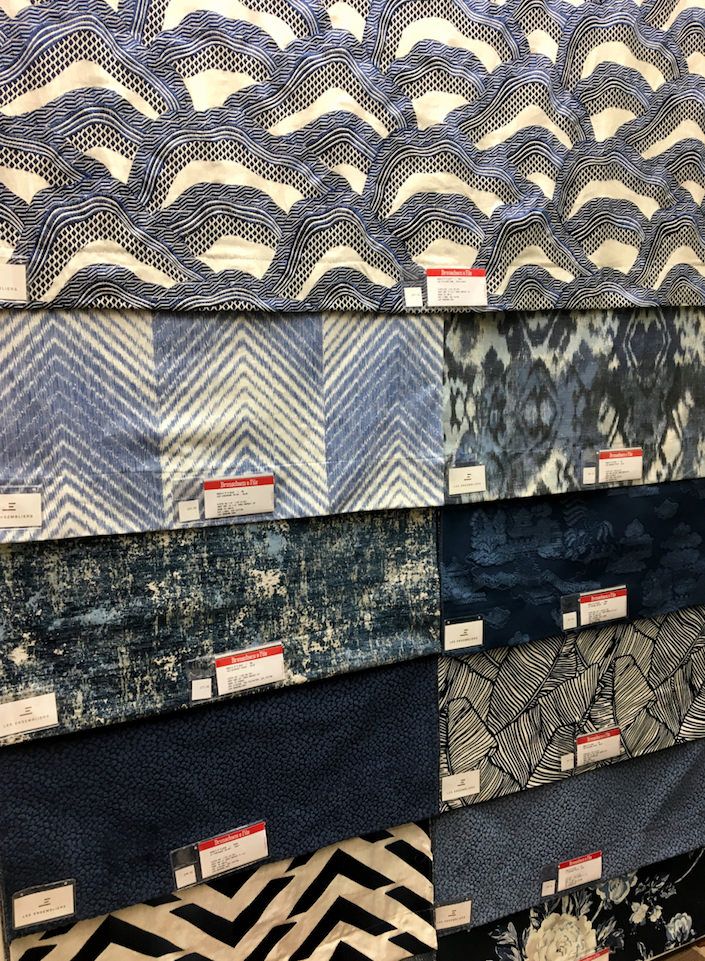 Rug gallery Woven welcomed Los Angeles' Galerie Half into their space for a collaborative installation showing off the chic and unique.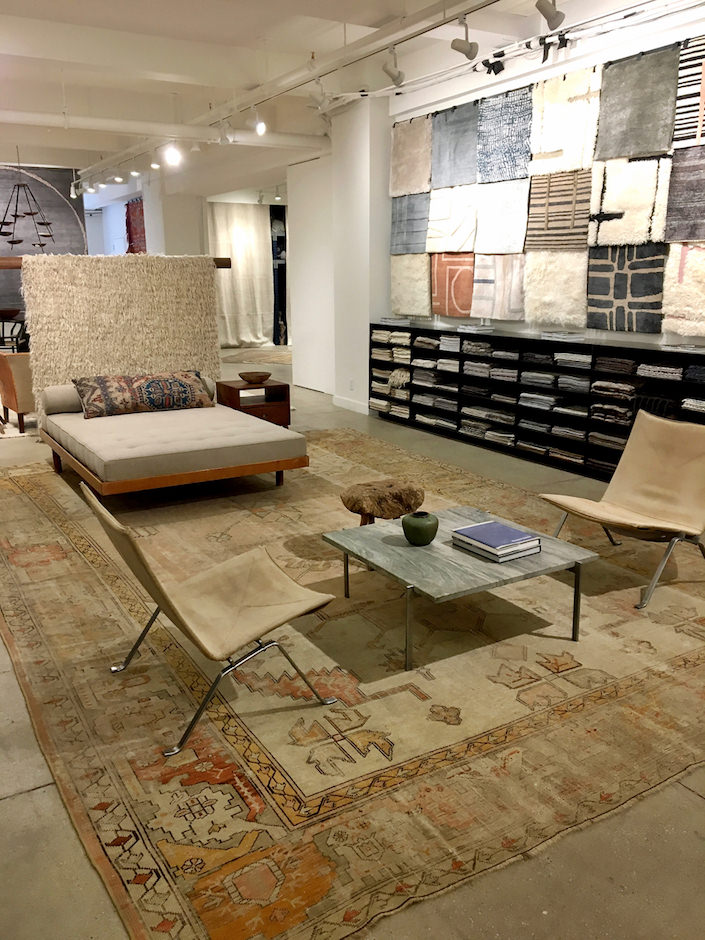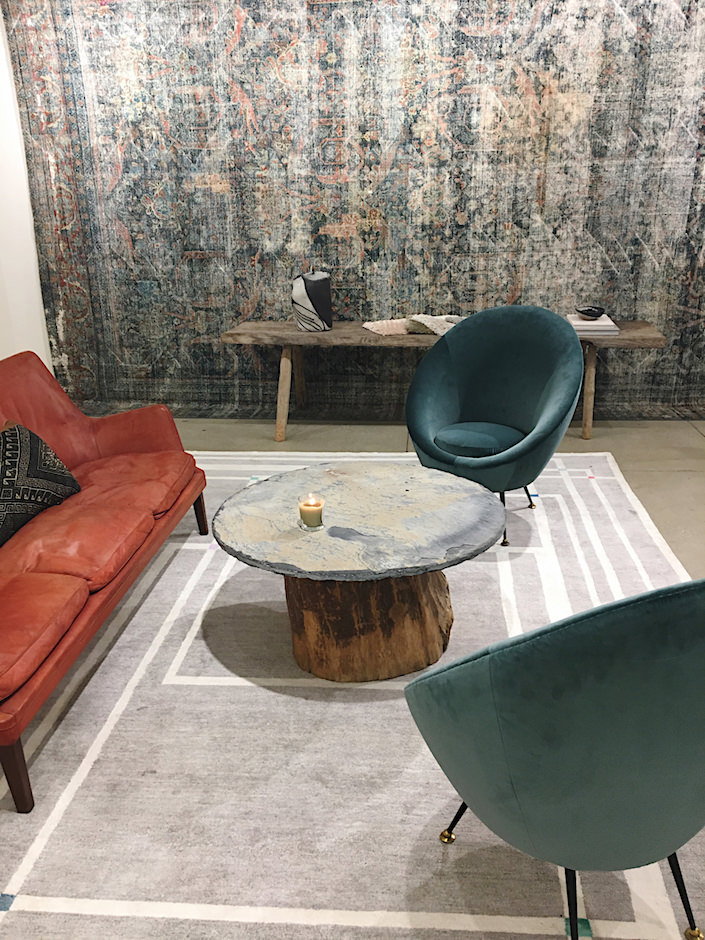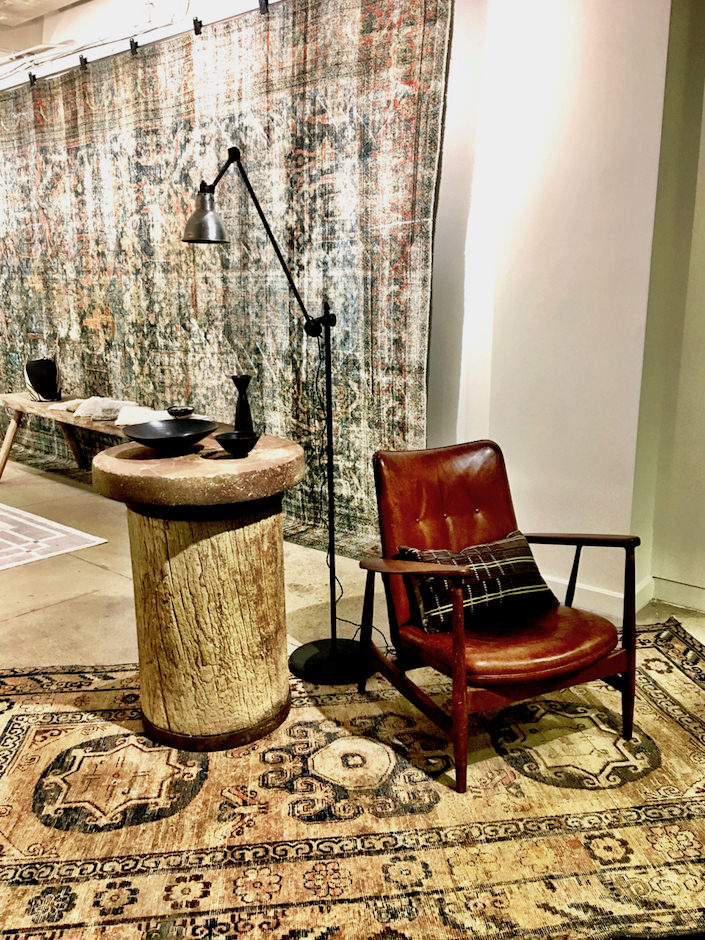 Currey celebrated their new collection with Bunny Williams. You can read more about the collection here.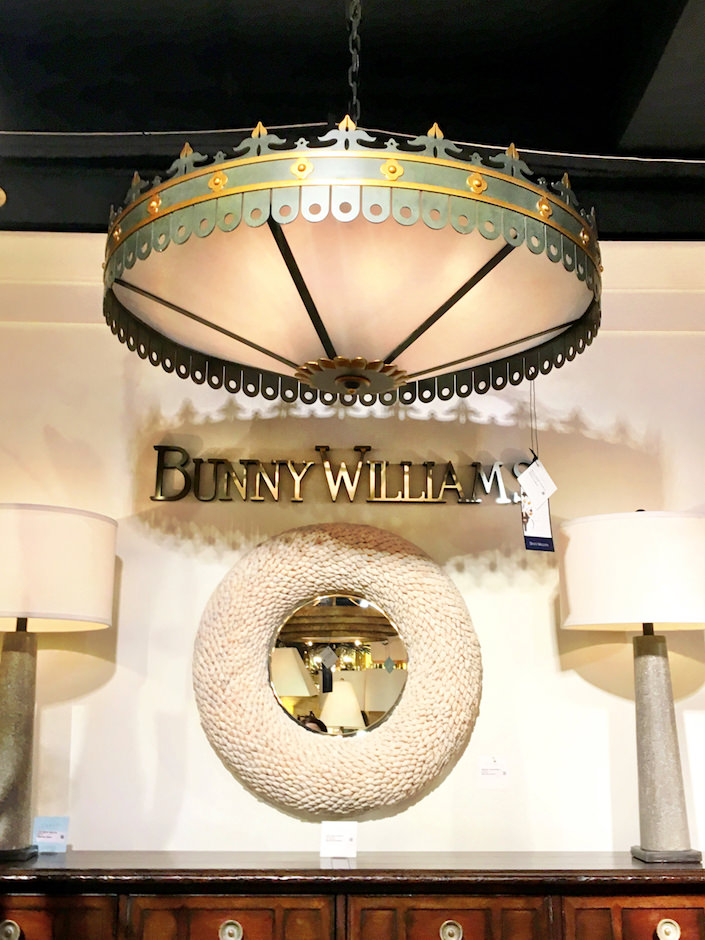 In his space at the NYDC, Guy Regal displays not only his carefully curated collection of antiques, but fine art. During What's New What's Next, he introduced the impressive work of husband and wife photography team Formento & Formento.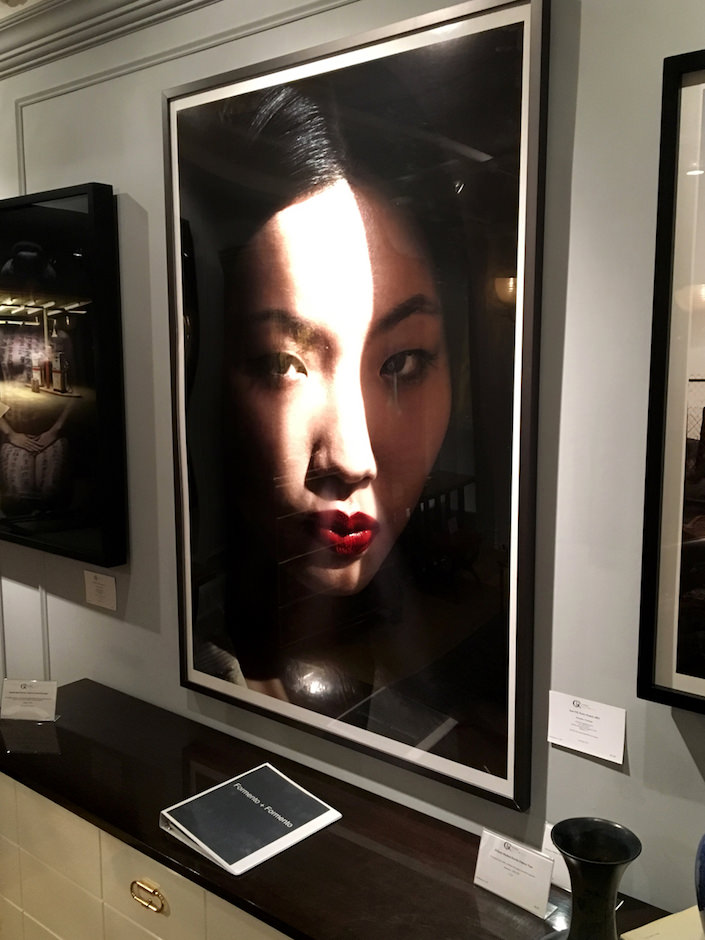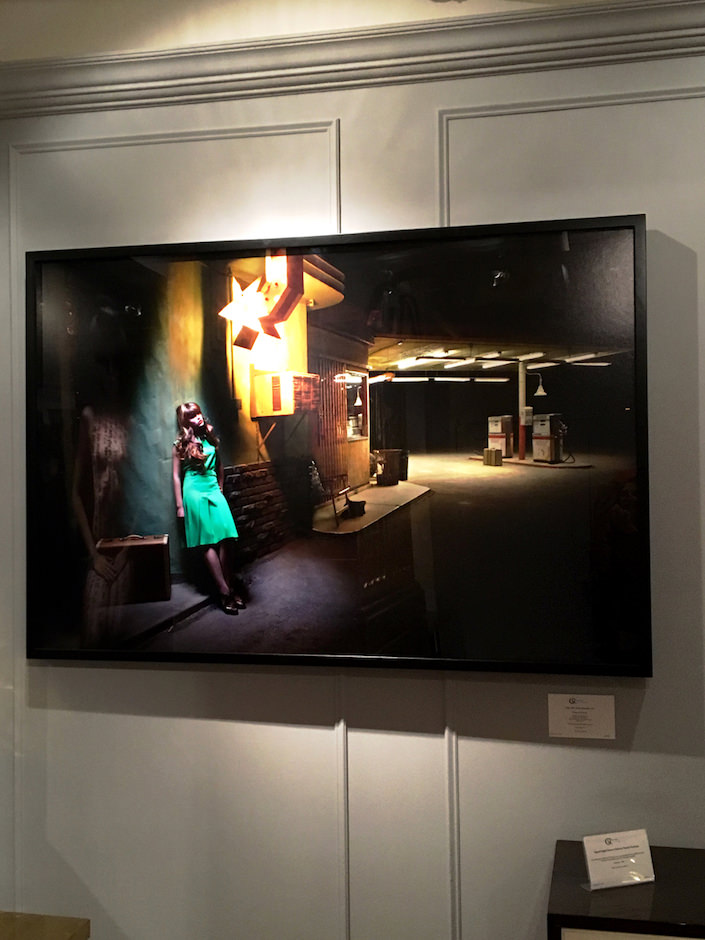 Lastly, I stopped by the new showroom of French outdoor furniture manufacturer, Fermob. You've seen their iconic bistro and park chairs in spaces around the world. Among the pieces were new chairs by Austrian designer Harald Guggenbichler, blending retro style with contemporary lines.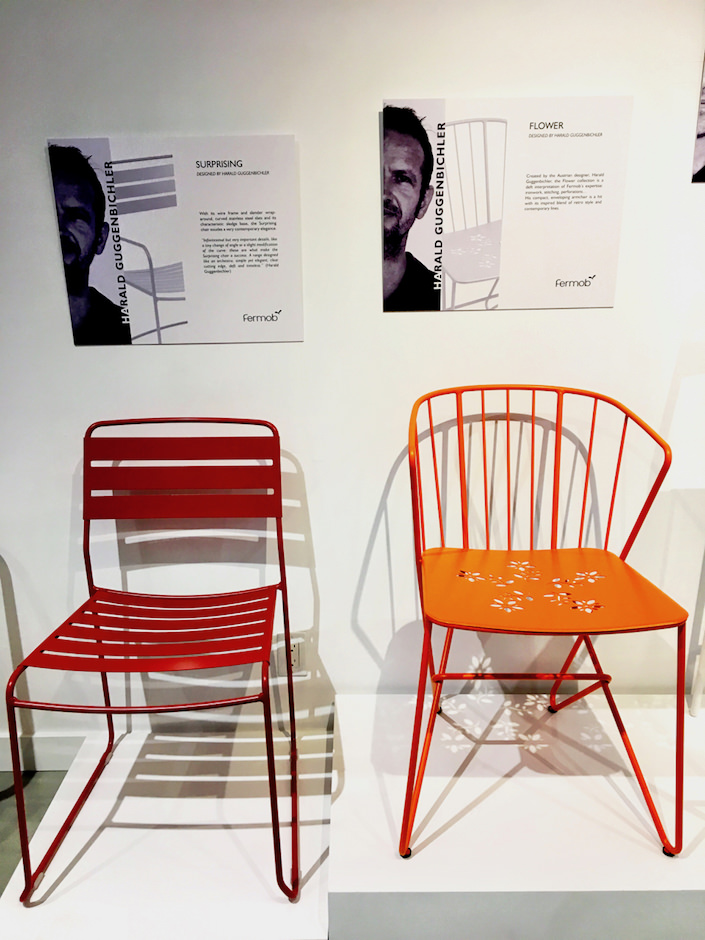 Congrats to Jim Druckman and his team at NYDC as well as all the showrooms, speakers and designers on a successful 2017 What's New What Next. What I shared was just the tip of the iceberg – with over 80 participating showrooms, the ninth version of the annual event was a great way to kick off the fall season of design!
all photos by Stacey Bewkes for Quintessence