At Home with Designers and Tastemakers: Creating Beautiful and Personal Interiors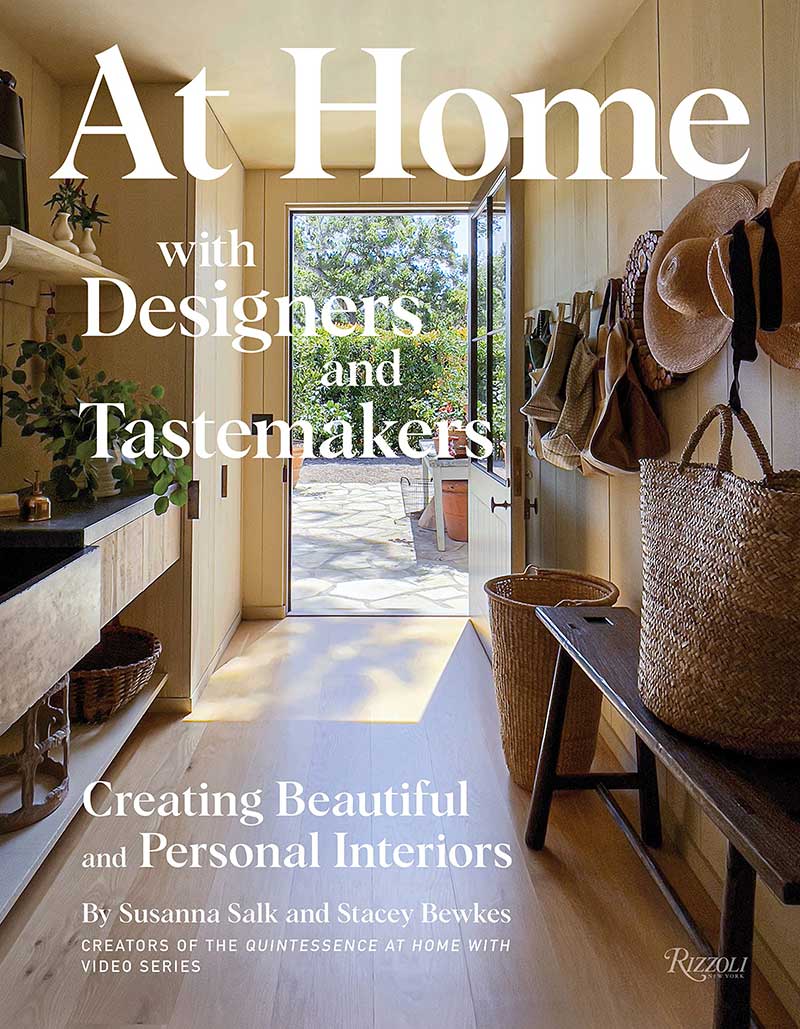 Author Susanna Salk, Photographs by Stacey Bewkes
Susanna Salk shares with us the delightful and inspiring homes of top designers and tastemakers, revealing the personal and idiosyncratic interiors they create for themselves. Brimming with personality, these rooms are full of ideas and creativity, inspiring us to decorate in our own way by embracing our style and passions.
Through her work as the host of the "Quintessence At Home With" video series on YouTube, Susanna Salk visits incredible homes of designers and other creatives, experiencing how they live and how they decorate when it's for themselves, not for a client. Whether it's the exquisite Montecito retreat of celebrated designer Suzanne Rheinstein, photographer Pieter Estersohn's restored Hudson Valley home, or the charming Los Angeles bungalow of chef Lulu Powers, Salk has gathered decorating tips and secrets from some of the most stylish and savvy people.
With original photography by Quintessence founder Stacey Bewkes, that captures the big and small moments in all 15 homes—and with Salk's tips on how to implement these design ideas into our own settings on our own budget—this book inspires us with ways we can live more fully and stylishly in our own homes.