Making a House a Home: Designing Your Interiors from the Floor Up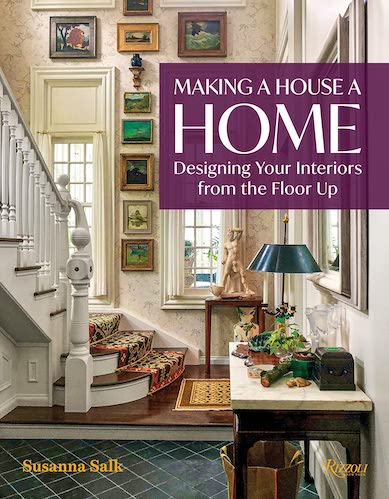 Author Susanna Salk, Photography by Stacey Bewkes
Susanna Salk's latest book is a passionate primer on how to transform an empty space, whether it's an apartment or a house, into a home. Full of beautiful interiors and pro tips from star designers, Making a House a Home is an inspiring and practical guide to designing your space from the floor up.
In her newest book, beloved Rizzoli author Susanna Salk gives you all the tools you need to design every aspect of your home. Whether you've recently moved into a new place or want to revamp and refresh your current home, Salk outlines how to conceive and create a cohesive design for your space.
Beginning with the basic elemental aspects of any interior—such as floors, doors, walls, and windows—and proceeding to fundamental decor decisions, like setting the design tone and making sure your rooms are livable and functional, this book walks you through the process, sharing approaches and techniques for designing every interior element.
With original photography by Stacey Bewkes, Salk's partner in the renowned "Quintessence" At Home With video series – including top designers such as Miles Redd, Bunny Williams, and Madeline Stuart, to name a few – showing a variety of stylish treatments and solutions, Making a House a Home is inspiring and educational, demonstrating how to implement both big and small design ideas into your space on your budget. Informative texts and practical instructions and tips from the designers create a how-to guide for bringing your rooms to life.
Publish Date: March 07, 2023
Publisher: Rizzoli
Trim Size: 8-1/2 x 11
Pages: 272
US Price: $50.00
CDN Price: $67.50
ISBN: 978-0-8478-9907-4