Martina Mondadori, founder and editor-in-chief of Cabana Magazine has been very busy. Immediately on the heels of the magazine's creative collaboration with Caesarstone at Salone, she has now partnered with Paperless Post, as part of their Spotlight Series, to create a series of online and printed invitations and stationery that fully embody the Cabana mood of timeless design, pattern and color.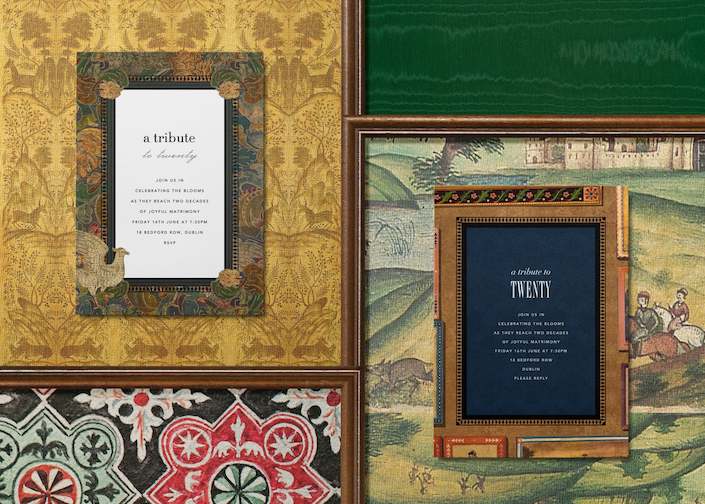 Translating Cabana's sophisticated globetrotting world of layered, lived-in interiors, timeless textiles and moody poetic visual narratives, the collection sets the tone for elegant entertaining and events.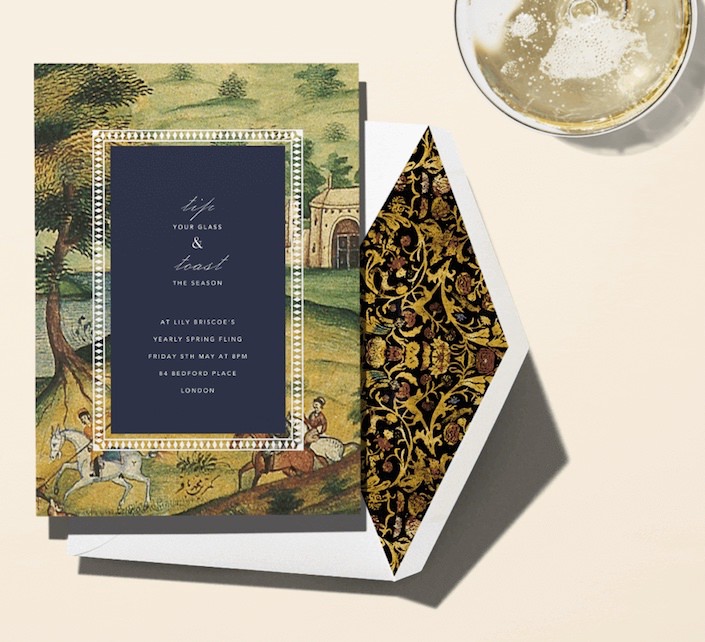 As Martina explains, "Entertaining and celebrating are central to the Cabana philosophy, so partnering with Paperless Post was a natural fit. I already use Paperless Post invitations for all of my childrens' parties and my dinner gatherings, and I can't wait to use these new Cabana invitations."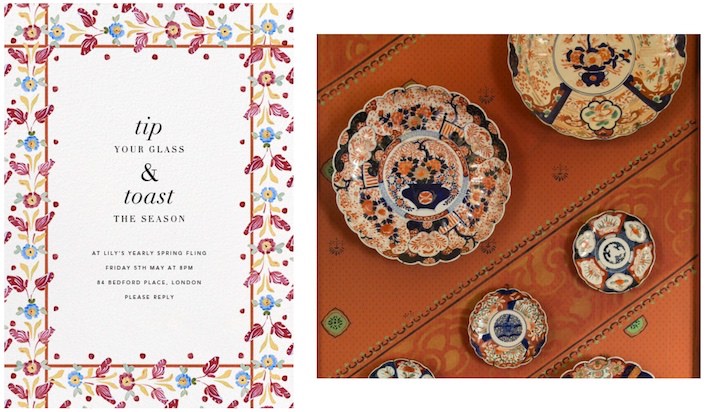 Pulled from the already rich archives of Cabana, loyal followers may recognize some of the imagery. Ranging from French chinoiserie wall panels to delicate Italian porcelain, rich brocade and painted Bohemian glass, all the postcards and stationery represent the handcrafted quality and graphic inset borders that are signatures of the magazine.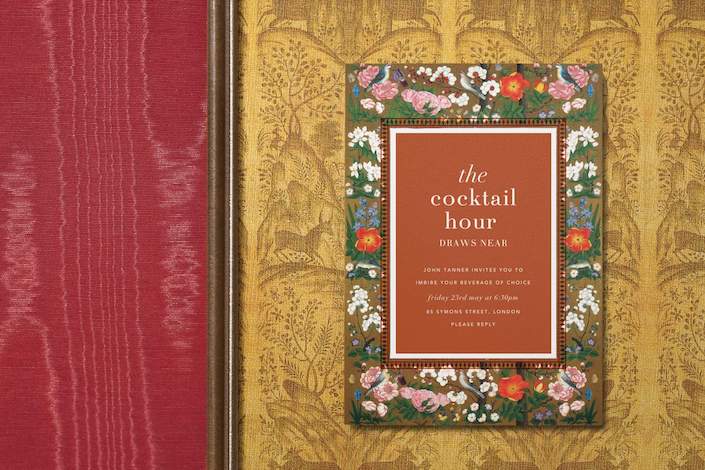 Loved Cabana's porcelain plates, below, that were featured in our first Ancien et Moderne Paris Pop Up?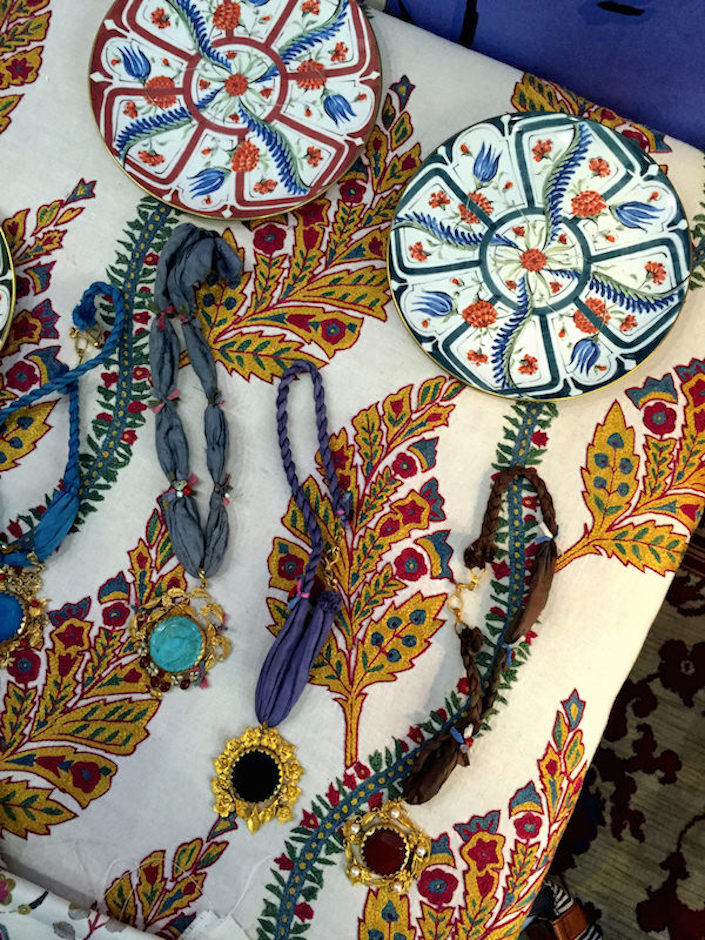 Then you might just love their Rousham printed stationery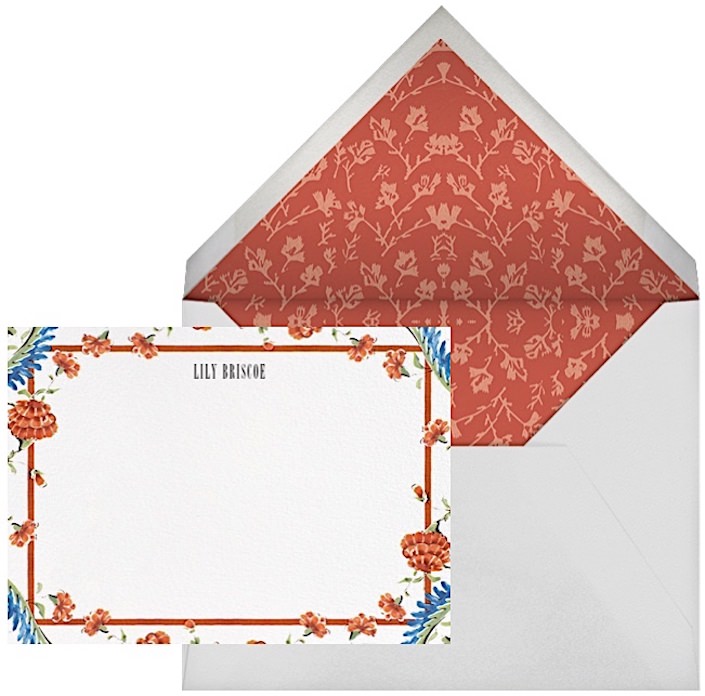 or the online invitations.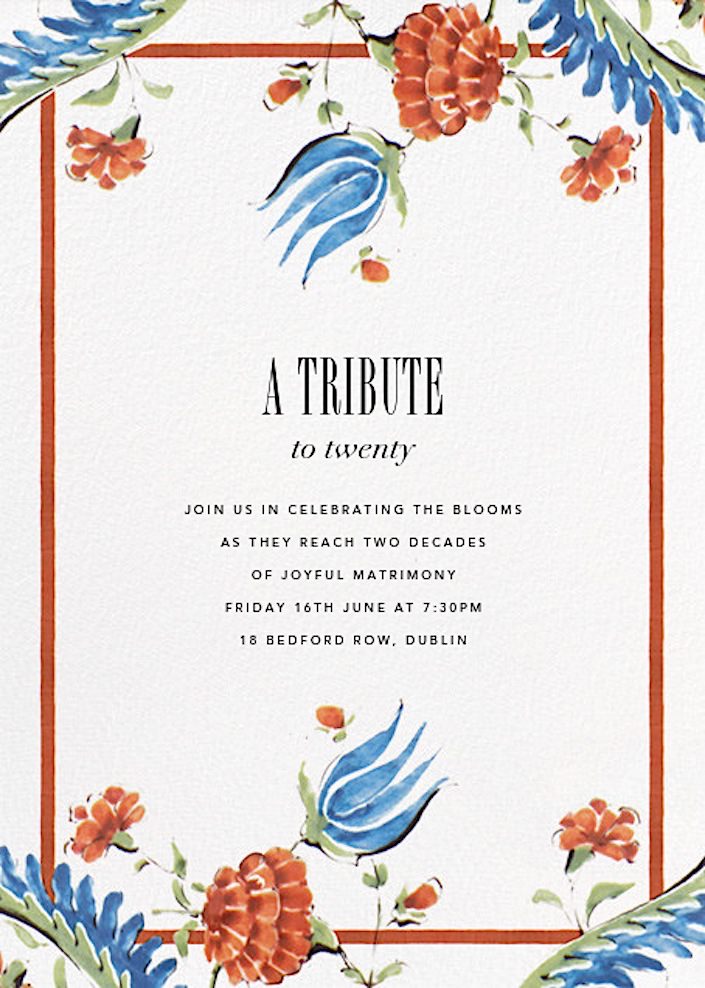 Couldn't get enough of the retro chic Cabana Renzo Mongiardino inspired wallpaper produced by Dedar?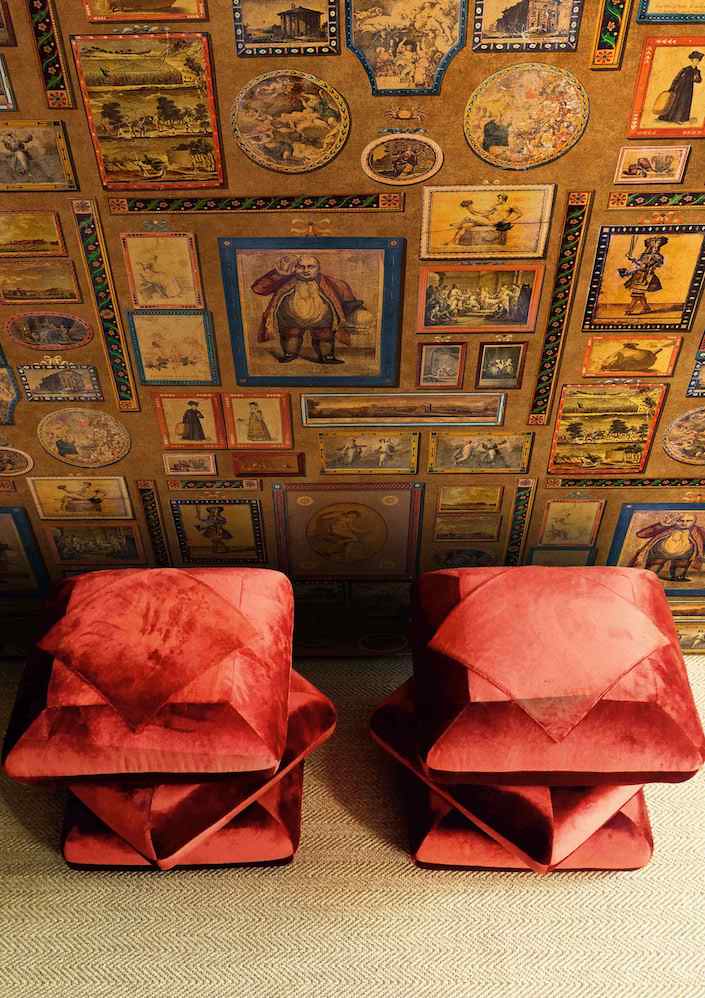 Then perhaps the online Malatesta card is perfect for a worldly send-off or cozy dinner invite.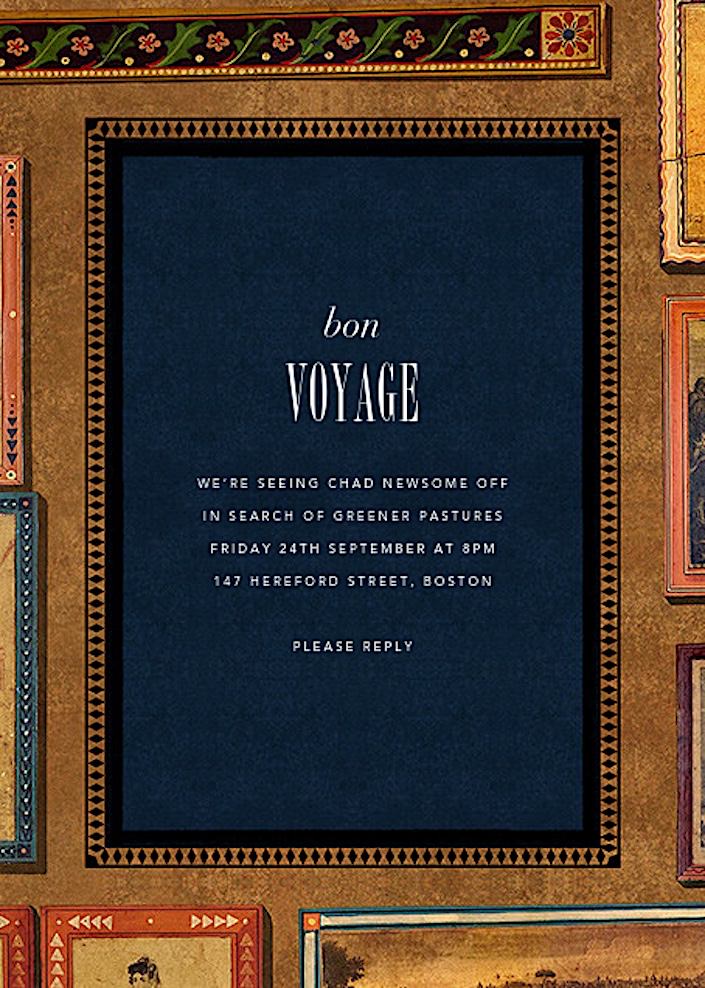 So for a modern day mix of old and new, as Martina exemplifies below, Cabana Magazine for Paperless Post presents a collection for those who love the history and globetrotting aesthetic evident in every issue of Cabana with the convenience of contemporary communication – it's the best of both worlds!