Ever since watching Gone with the Wind as a child, Carolyne Roehm has long had a predilection for the South. As she matured, her interests turned more to European history, particularly that of France, where she spent many years on and off. But after a fruitless search for a house in the country there, her thoughts turned back here to the States. And after several trips visiting friends in Charleston, she found and fell in love with Chisholm House, a historic 19th century Greek revival house. Please join me and Susanna for a behind the scenes visit with the multi-talented and ever evolving Carolyne Roehm in Charleston.
Like everything she undertakes, Carolyne approached her restoration and renovation of Chisholm House with creativity, self-education and resolve. Informed by her enthusiasm for classic architecture and design, her decor is also inspired by her travels and great love of nature.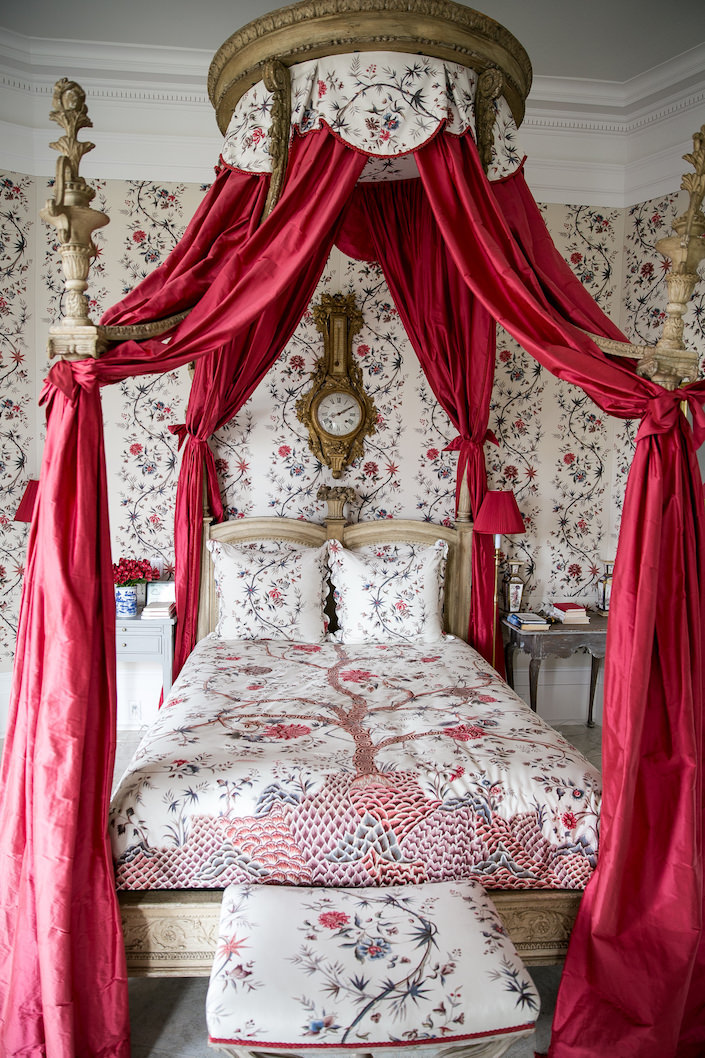 Throughout the house, Carolyne has incorporated special finds and worked with expert craftsmen to create bespoke furnishings reflecting her taste and creativity. Above, an 18th c. bed surrounded by a favorite Braquenié fabric. And while many of the furnishings are serious collectibles, Carolyne is not above mixing in budget finds with her beloved antiques, expressing a joie de vivre and often a sly sense of humor.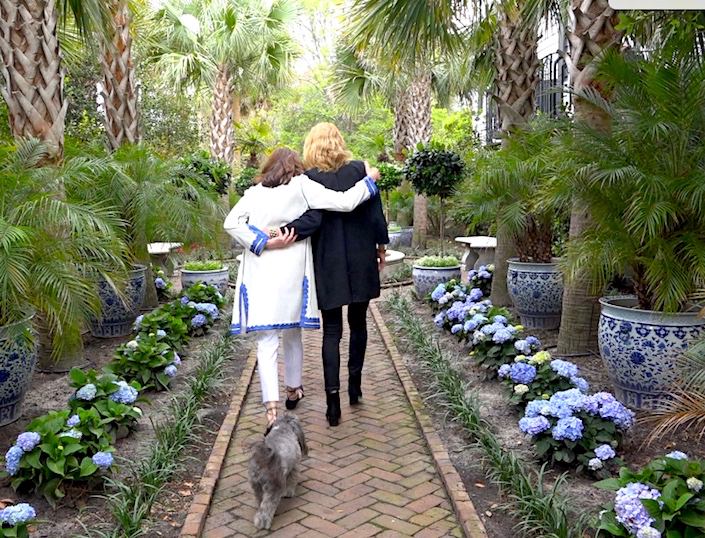 So thank you Carolyne, we are thrilled to be able to share your very special Charleston home.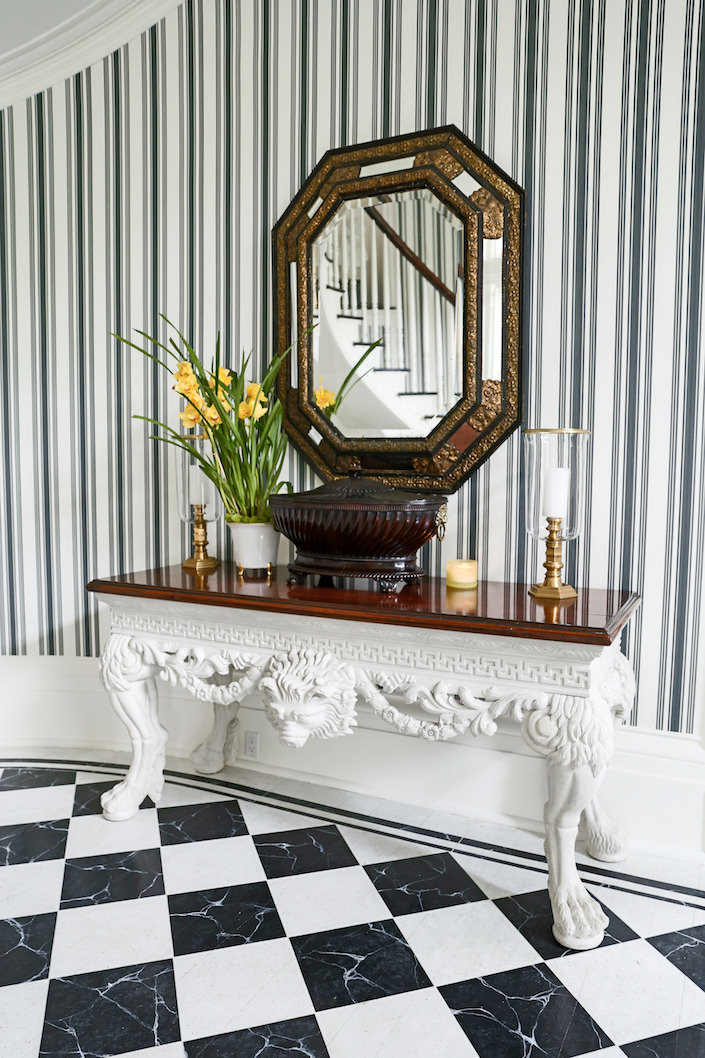 A big thank you also to video sponsor Farrow & Ball, the historically based British paint and wallpaper firm, whose Tented Stripe paper graces Carolyne's majestic entry hall, above, and whose Calke Green paint is the basis for her exotic chinoiserie room, below.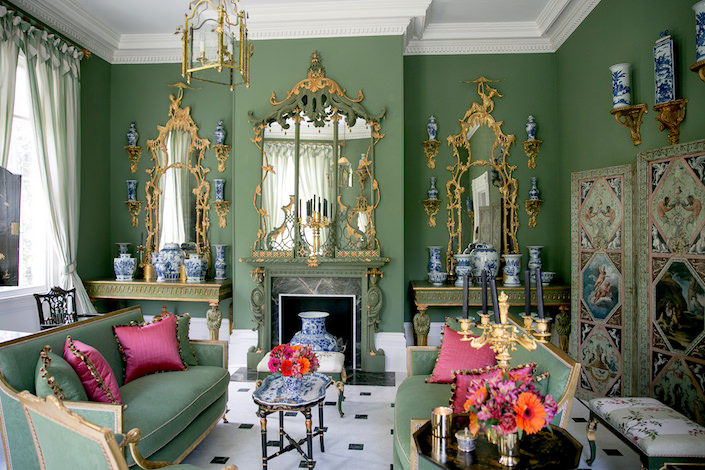 Their highly pigmented paints and handcrafted wallpaper represent the quality and aesthetic so important to distinctive interiors today. Bringing walls to life is their business and whether for a historic or modern home, they have a color and finish for every application. In fact, one of their recent collaborations was right in Charleston. Blending heritage elements with modern luxury, Workstead House connects a group of like-minded firms, such as Farrow & Ball and Urban Electric, whose lights are featured below, to create "the physical exploration of southern modernism."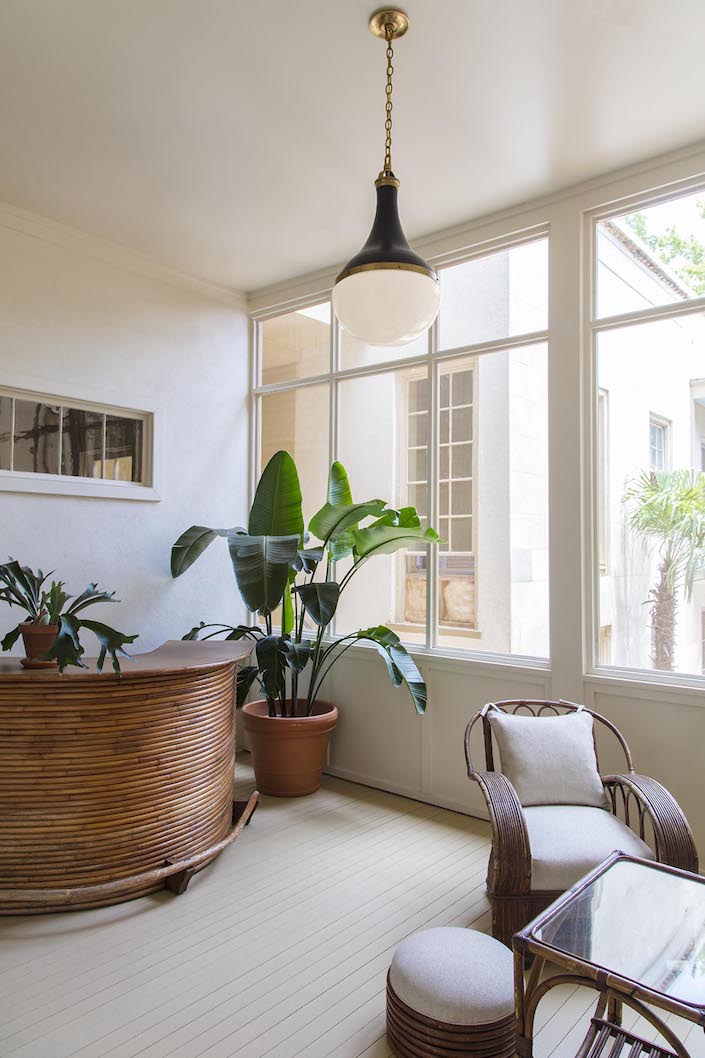 two photos above Courtesy of Workstead Photographer Matthew Williams
all other photos by Stacey Bewkes for Quintessence
SaveSave
SaveSave