Urban Electric Co. is all about raising expectations. It's a motto that influences every aspect of their business and it shows. As the company marks its tenth anniversary this year, they can be proud of a heritage celebrating American-made hand-crafted products that elevates lighting to an art. While they have grown dramatically over the last decade, their focus is still on designing and manufacturing lights "infused with people and place," with human contact at every touch point. If you've been following along, you know our trip included visits to local businesses and homes where Urban Electric Co. means more than just a fixture.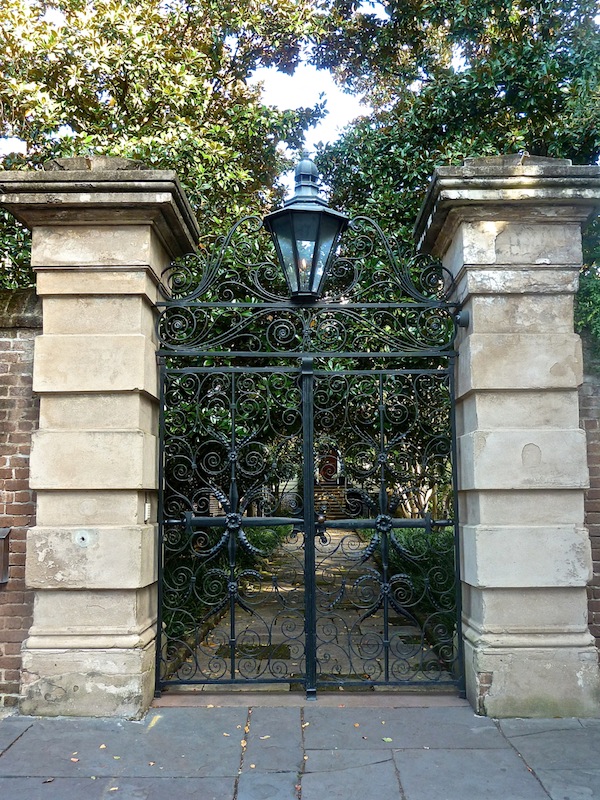 As I visited their studio in Charleston last week, it was impossible not to feel the passion the company has for its product, its people and its craft. From owner/founder Dave Dawson to new apprentices, every person is proud to be raising the expectations of their international client base of top interior designers and architects.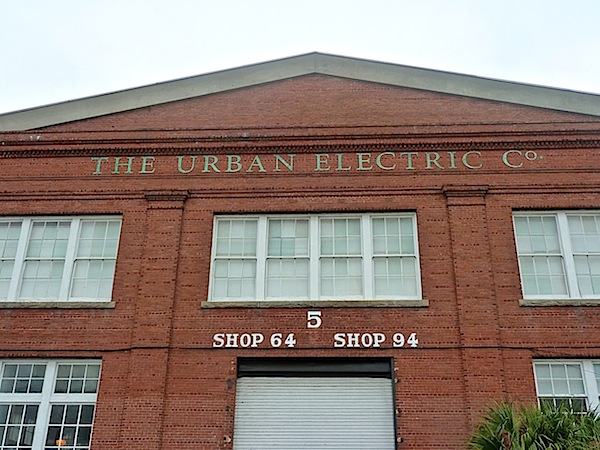 Continuing the tradition of artisanal artistry, Urban Electric Co. seamlessly bridges the divide between timeless craft and modern design. In their 65,000 square foot headquarters in a turn of the century former Naval Yard, every level that contributes to the finished product is under one roof.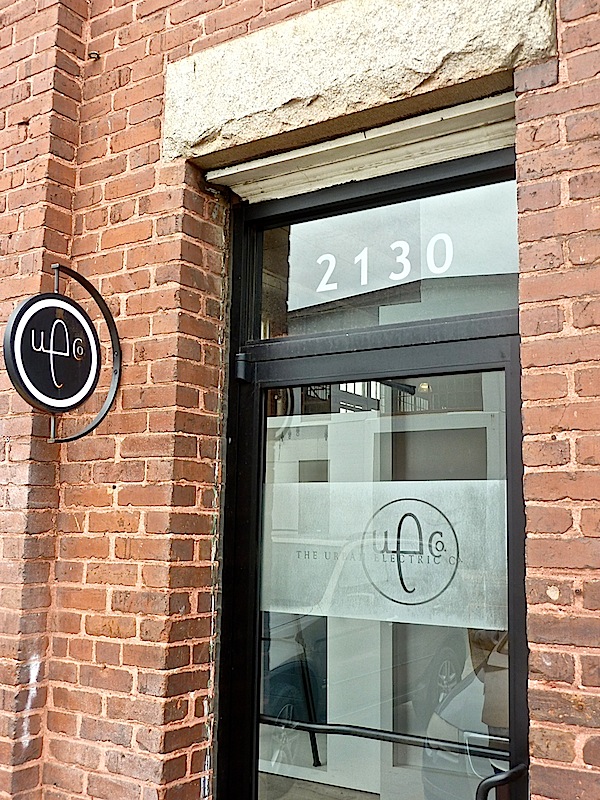 From engineering, to sales and marketing, to designers, craftsmen and artisans, it is a true collaboration resulting in a hand-made product of the highest quality that also allows for a high degree of customization – a home run for discerning designers expecting the very best.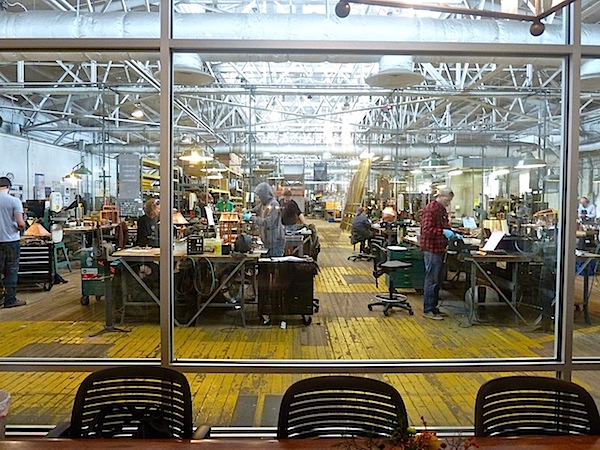 And it is the extensive custom program that has led them to their designer collaborations with Darryl Carter, Steven Gambrel, Amelia Handegan, Mark Maresca, Richard Mishaan, Amanda Nisbet and Tom Scheerer. These top talents trust Urban Electric Co. and in-house Creative Director Michael Amato to execute their visions with precision and artistry. What comes in like this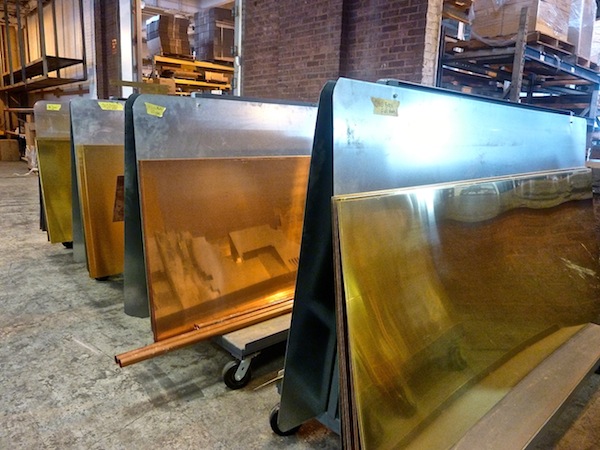 goes out like this, all under the same roof.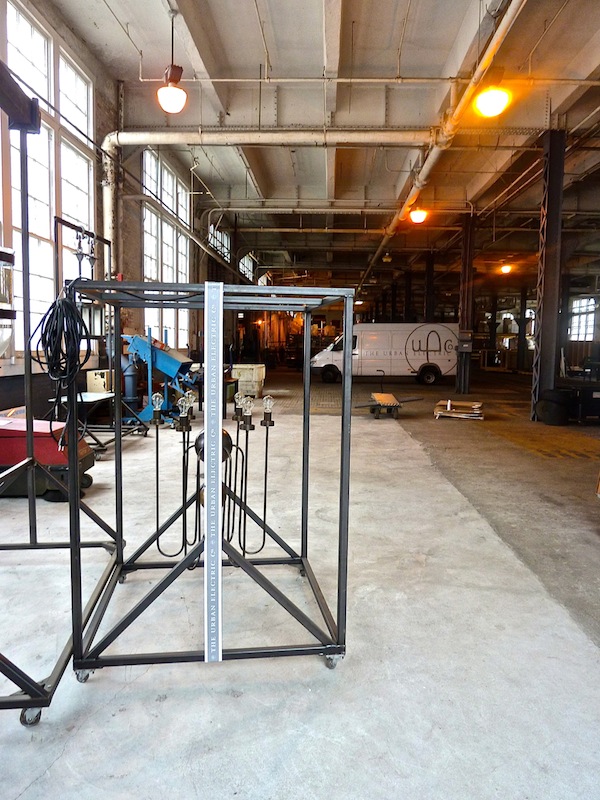 It's an amazing transformation that was inspiring to experience.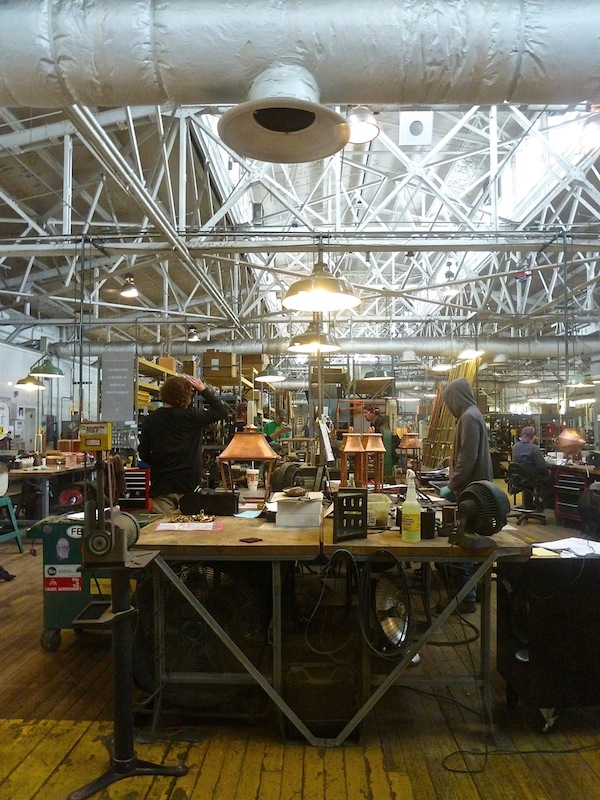 Every fixture is subjected to a rigorous design process that includes meticulous CAD drawings and prototyping, repeated until perfect. They even have a 3D printer that can produce potential parts for consideration. From there, the piece proceeds to production. Only the best raw materials are used including heavy metal sheeting and speciality glass from Germany (when West Virginia producers can't provide).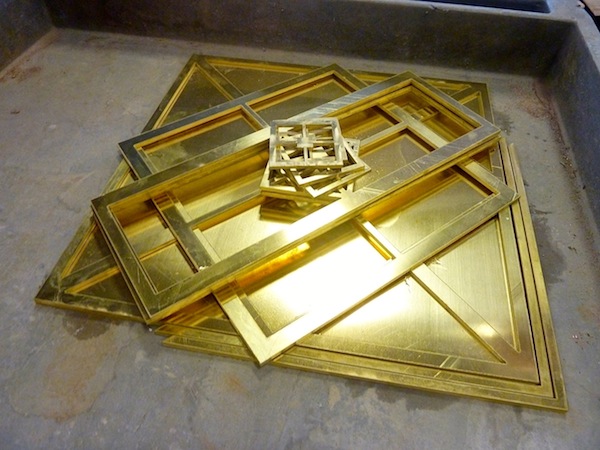 Above represents the remains of the first step, precision water jet technology, below, that cuts the pieces needed according to a computer generated guide.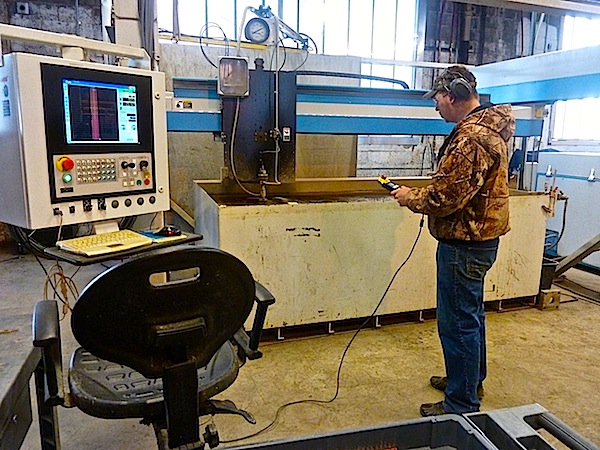 From there, it goes to the craft department, where it is assembled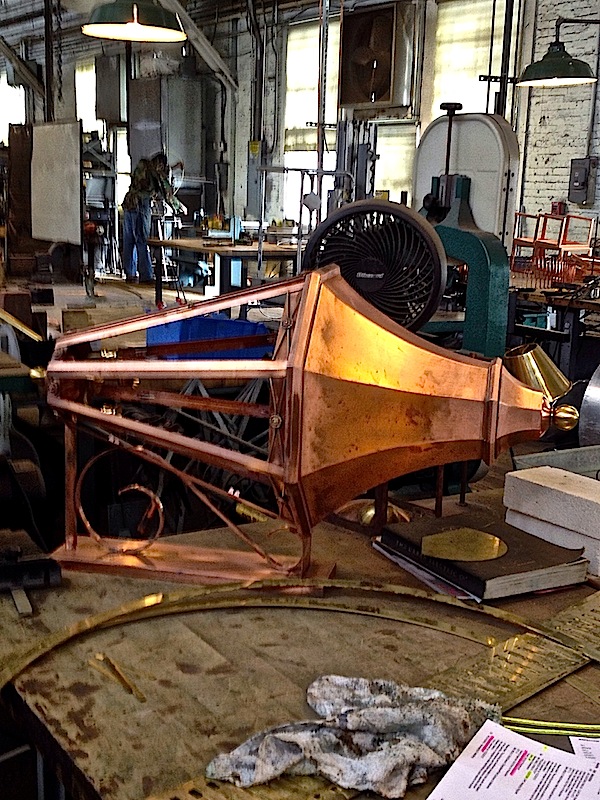 from a wide variety of big and tiny parts.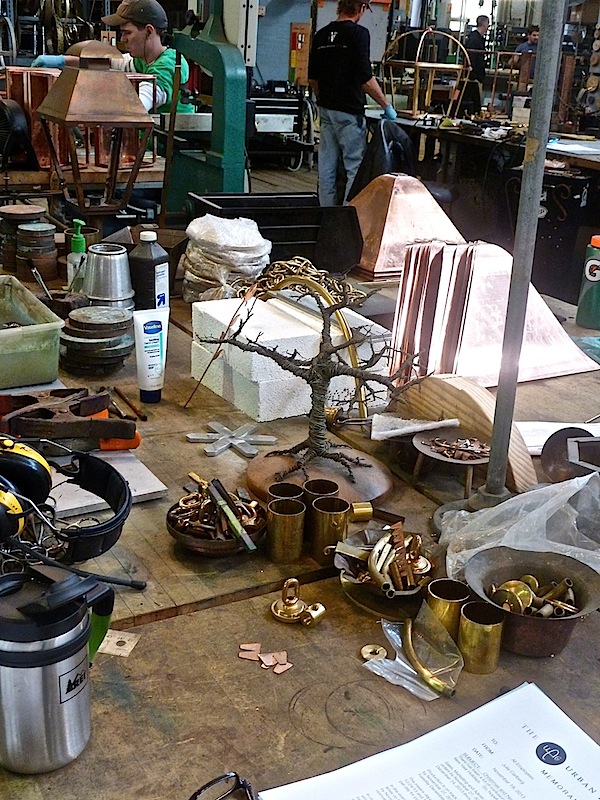 This is where the true artistry begins in a multi-step process defined by artisans skilled at particular aspects of the job. From soldering lantern sides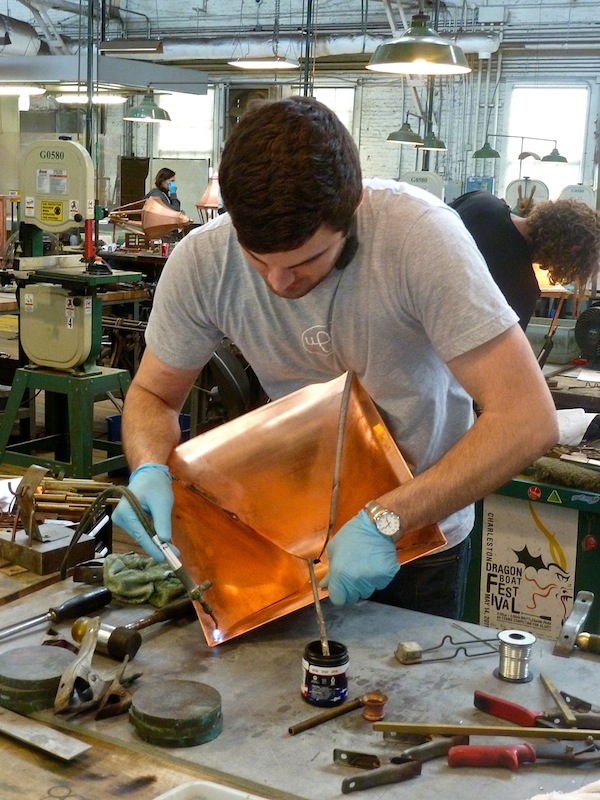 to hand turning canopies, below, each step is executed by a craftsman trained specifically for the task.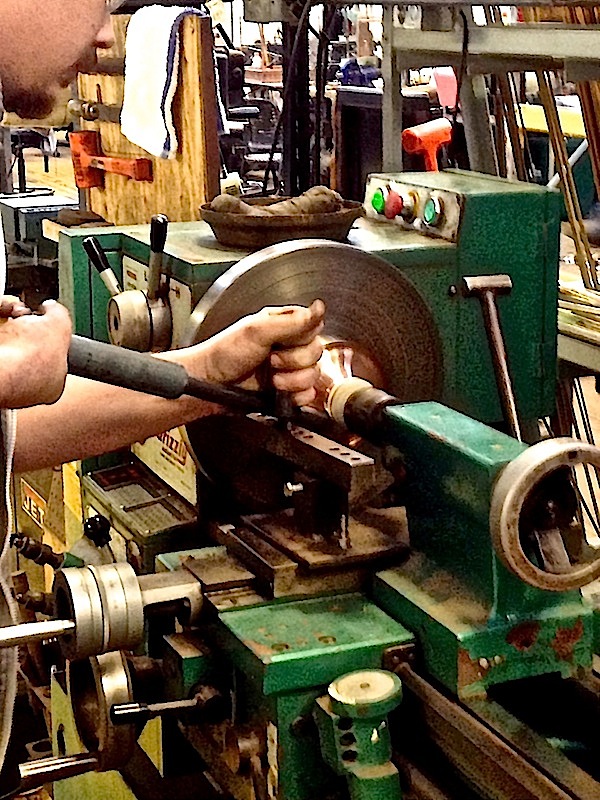 Using an individual mold created for each lantern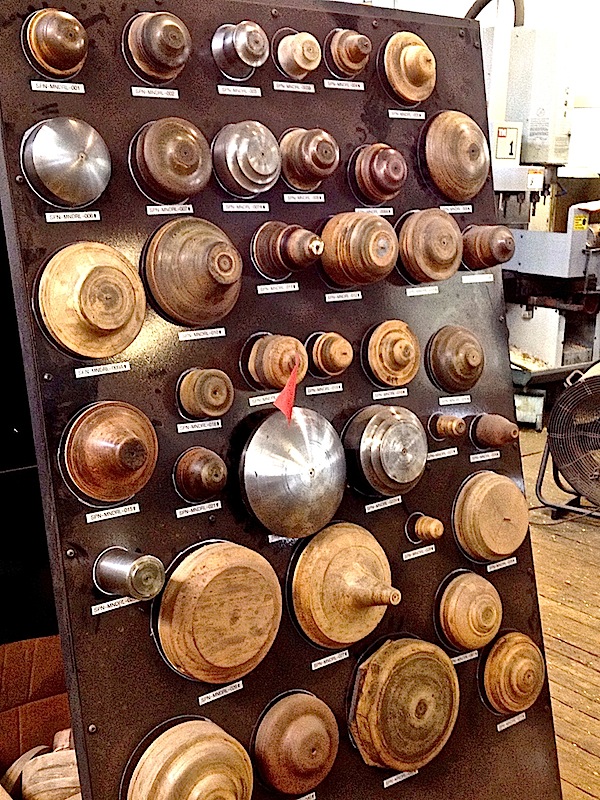 what starts as a flat disk, is turned into an elegantly curved shape.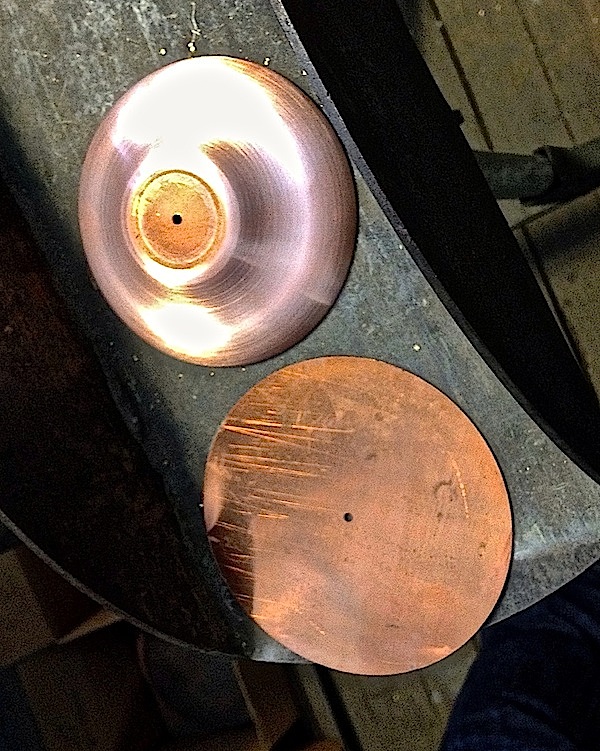 Once assembled, the fixture then goes to the surface preparation, finishing, glass and wiring departments, each overseen by skilled craftsmen. One of my favorite aspects of Urban Electric Co. is their in-house training program. They attract a wide variety of employees from all walks of life. Former jewelers, sculptors, actors and other creatives, who enjoy and take pride in working with their hands, all have the opportunity to learn a craft and grow within the company. Like a traditional apprenticeship program, artisans climb the ranks, every step celebrated with a public acknowledgement and sometimes tangible reward. We met the latest to achieve Master Craftsman, below, a title only 6 in the company have received. This year, they even instituted the Always Proud, Never Satisfied Annual Award, recognizing the team member who best exemplified the company's "uncompromising standards and never ending efforts to continuously improve."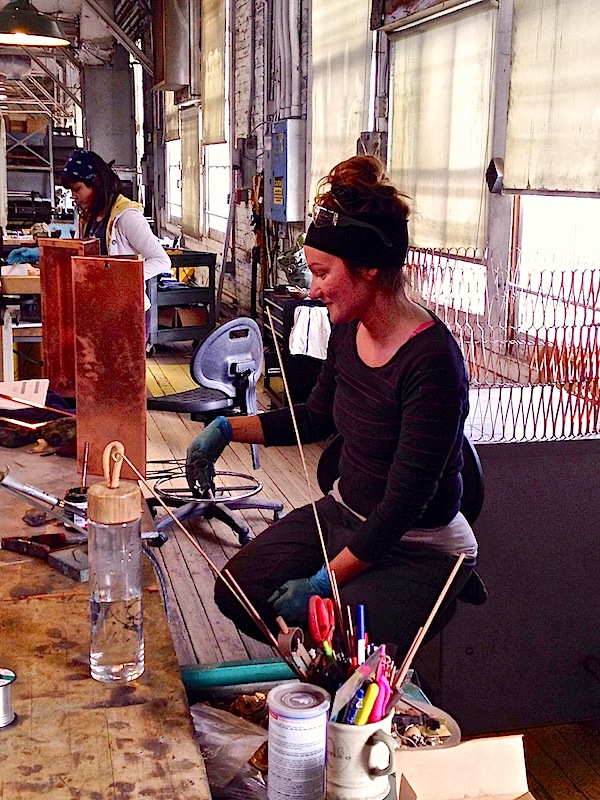 Our last visit on our tour was to the photography studio, where all the lights are documented in house for catalogues, website and communications. We even saw the glamorous prototype of a not-t0-be-revealed fixture coming soon. Here Michael Amato's classic Mac was waiting for its close up.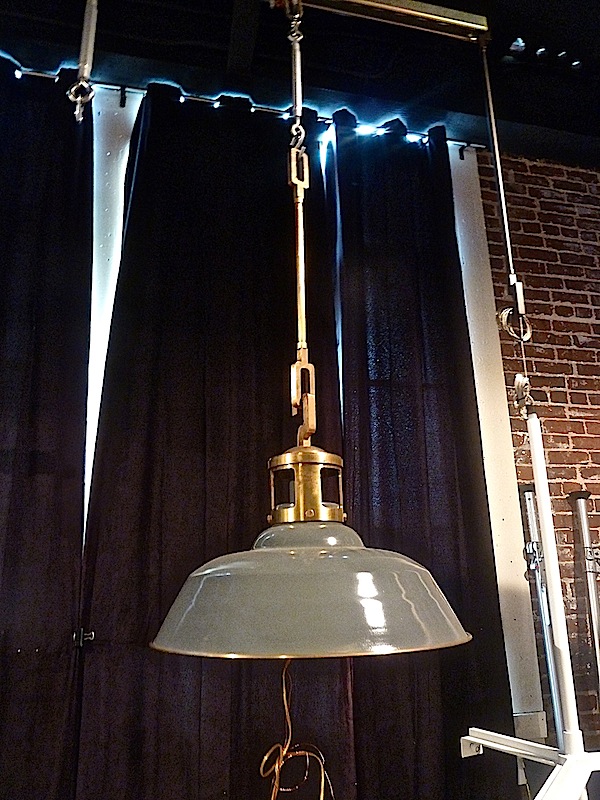 Back out in the showroom, I ogled over the array of covetable designs.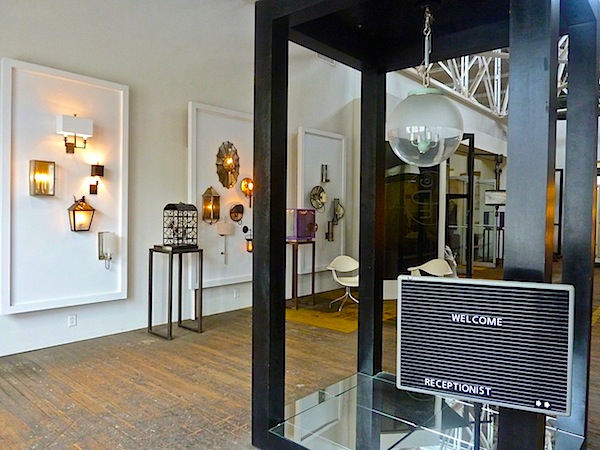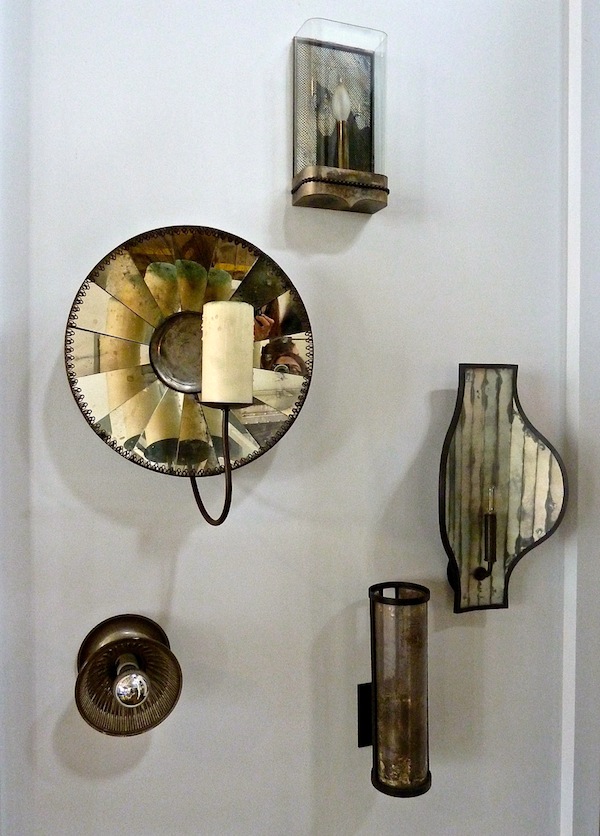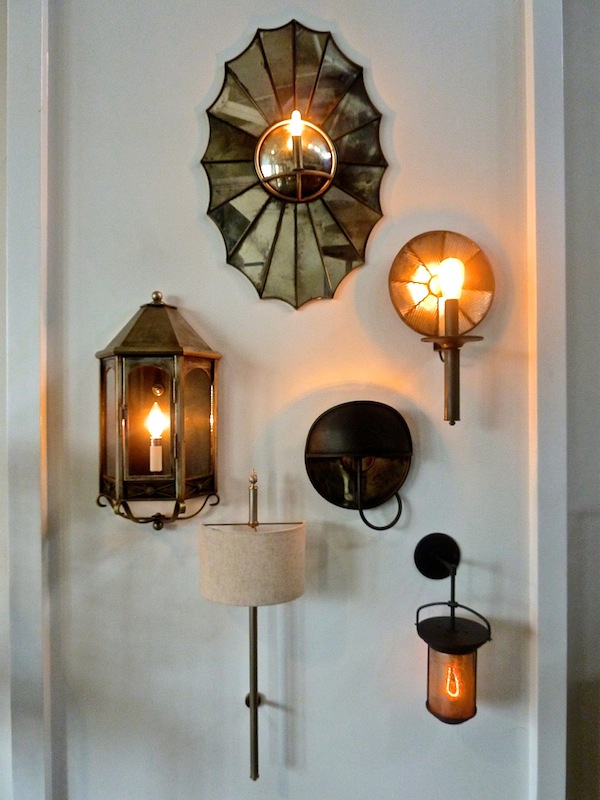 And on their site, you can see many examples of their products used in kitchens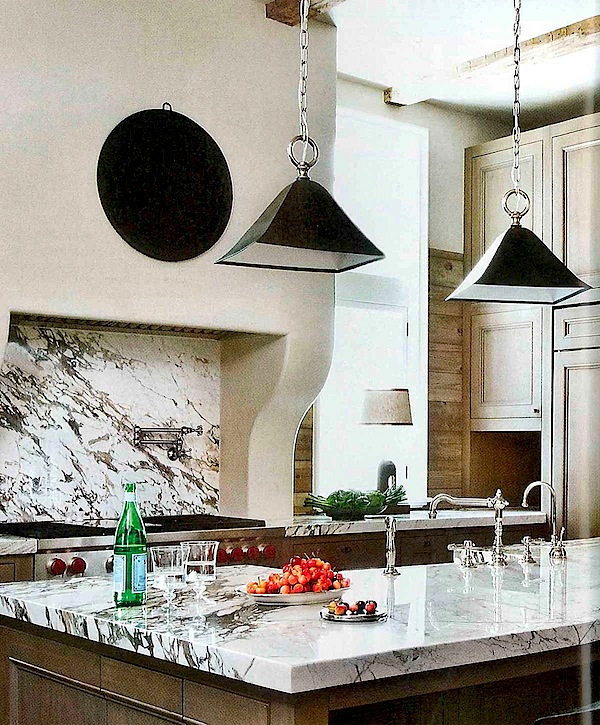 dining areas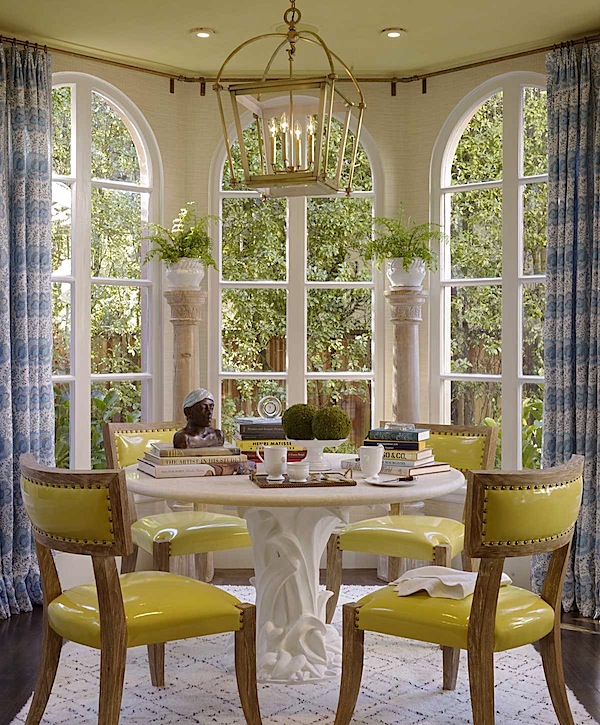 baths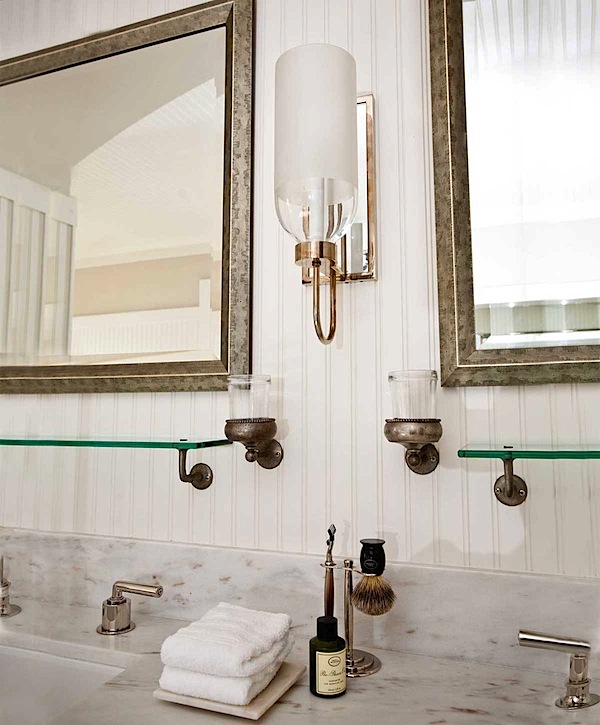 halls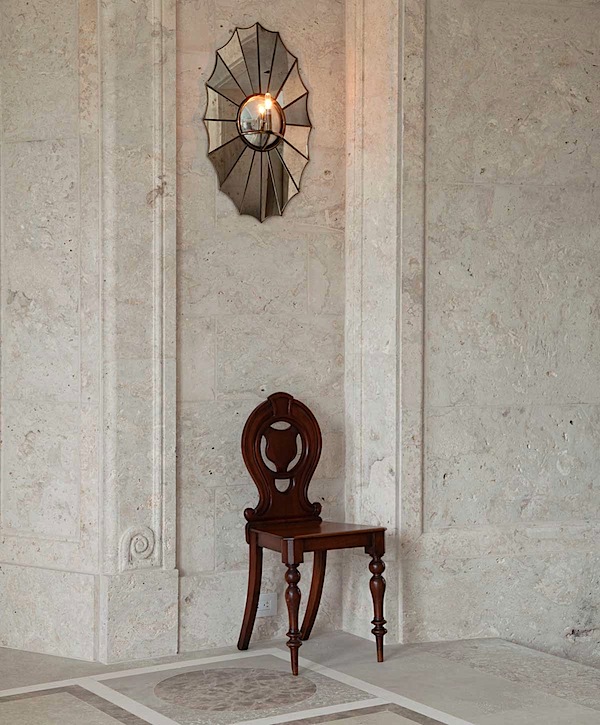 exteriors and more.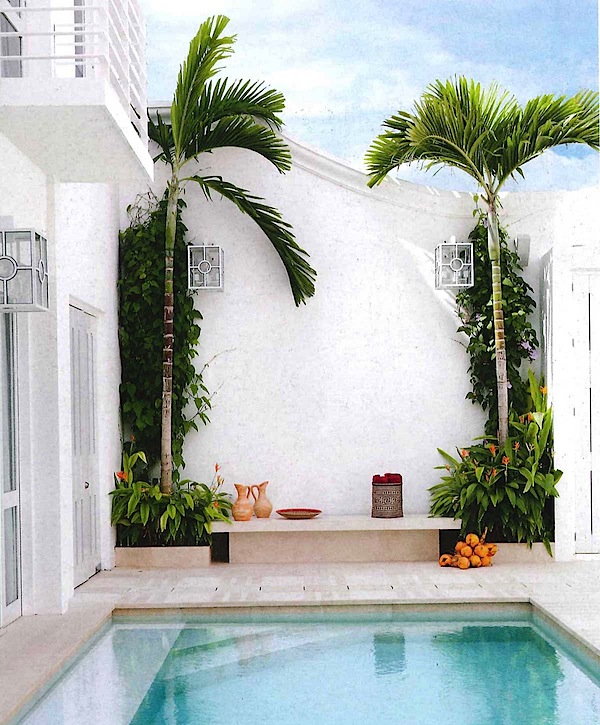 Dave Dawson's passion is contagious. His vision for beautiful products with heirloom quality, originality and sustainability has led his company to be one of the most highly recognized for lighting in the industry today. It was my privilege to be able to celebrate a decade of American craftsmanship with him, Michael Amato, Laura Pelzer and Lindsay Fleege. Here's to many more years of artisinal beauties coming from your Charleston factory!