While designer, shop owner and author Pierre Sauvage was only vaguely considering moving to a new apartment in Paris, little did he know he would soon find his ideal Paris home only three doors down from where he was living. Join Susanna and me in Paris for a behind the scenes visit with Pierre at his stunning Left Bank home.
It is easy to understand why Pierre and his partner fell hard for this 18th century abode. Up a flight of stone steps in a handsome hôtel particulier,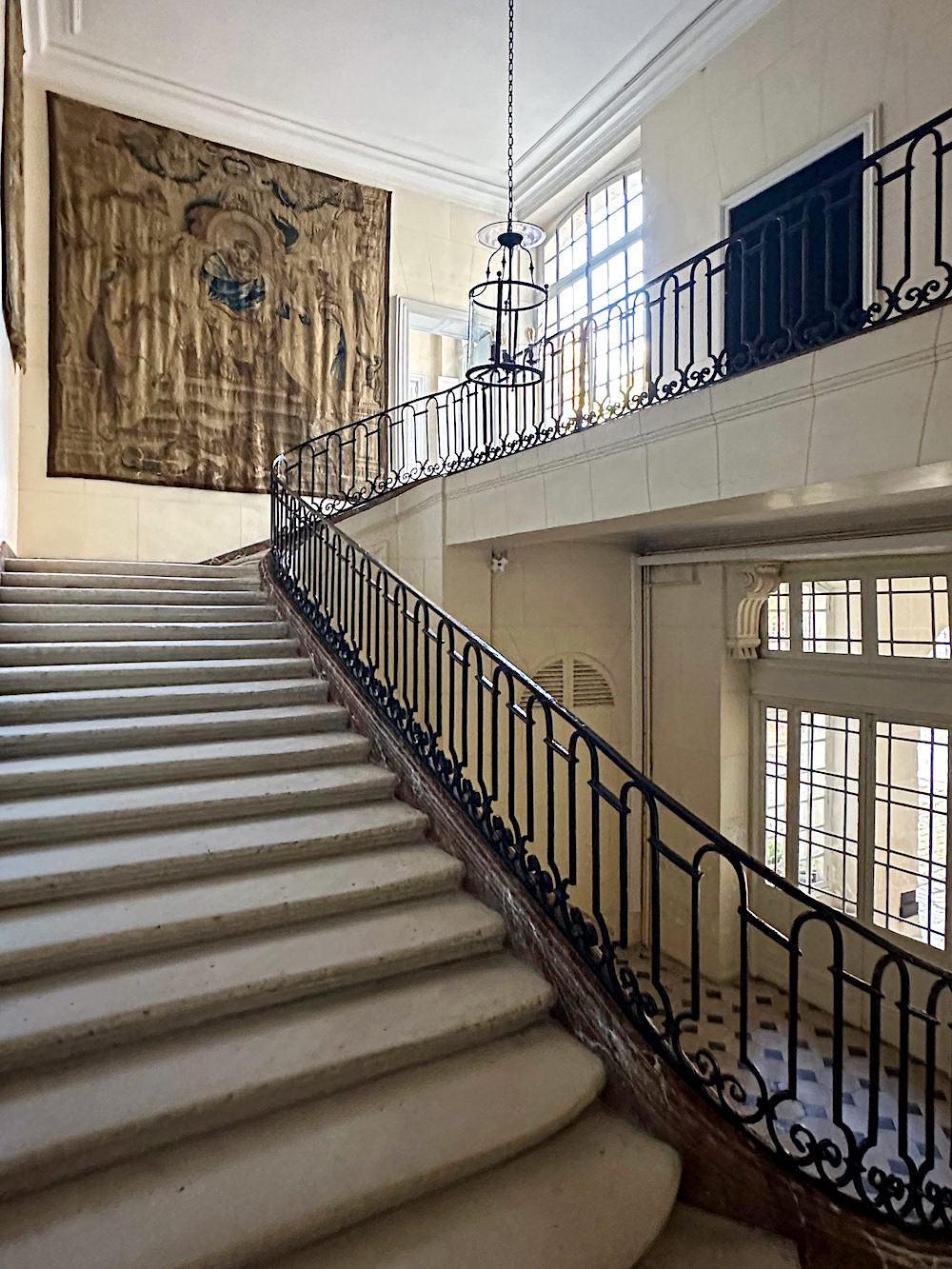 the soaring eighteen foot ceilings and spacious rooms, make it feel more like a small château in the city than an apartment. As Pierre explained, the classic architecture and boiserie serve as a perfect counterpoint for more modern furnishings and the exuberant color he loves.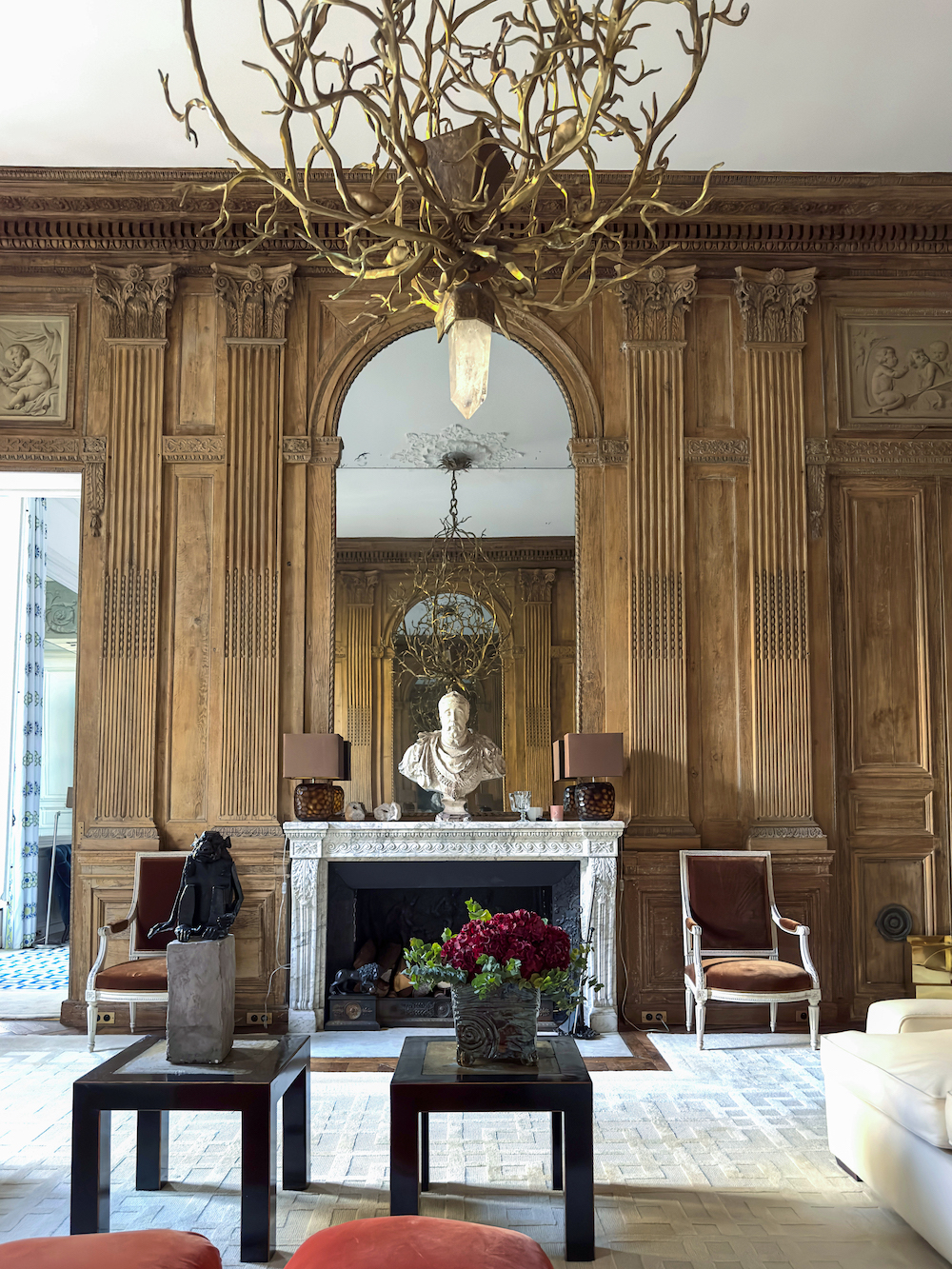 Wanting to preserve the atmosphere of the sitting room with its protected boiserie and grisaille panels over the door, Pierre added sofas with all white upholstery and a dramatic chandelier by Hervé Van der Straeten that reflects on the ceiling in a brilliant pattern at night.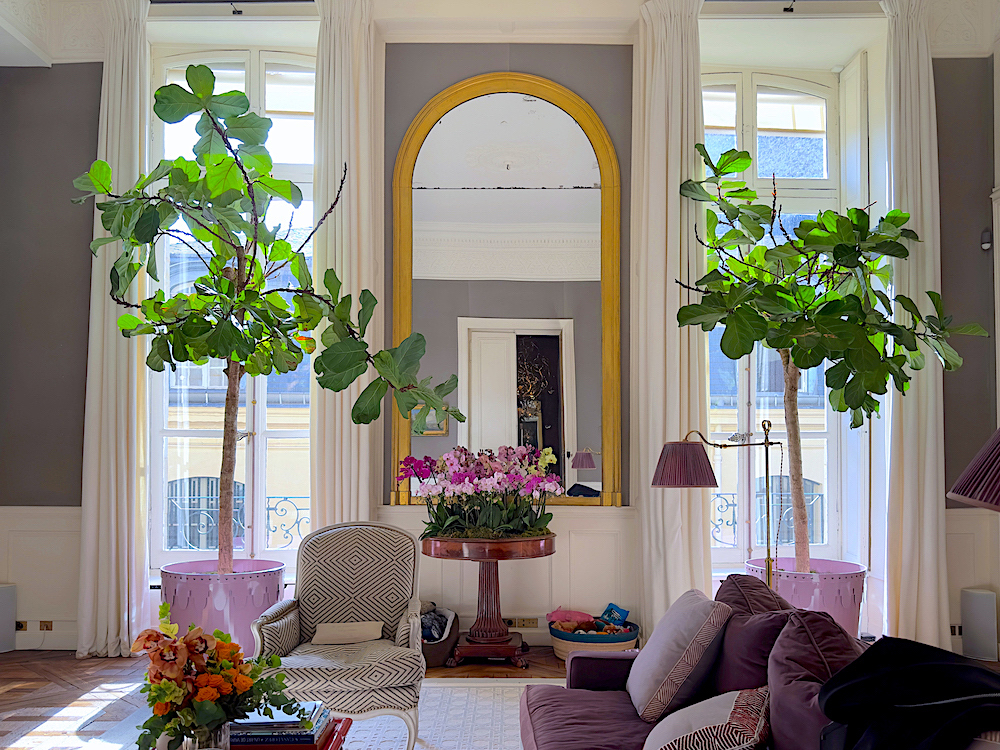 Pierre's love of color, flowers and dogs is evidenced in the living room. A panoply of colorful orchids that he refers to as a horticultural cabinet of curiosities is always on display in a 19th c. mahogany jardinière surrounded by dog beds filled with toys for his beloved shih tzus. Inspired by the colors in Michael Aiduss' trim collection for Houlès, Pierre designed giant whimsical planters for the fig trees, which segue into the magical dining room.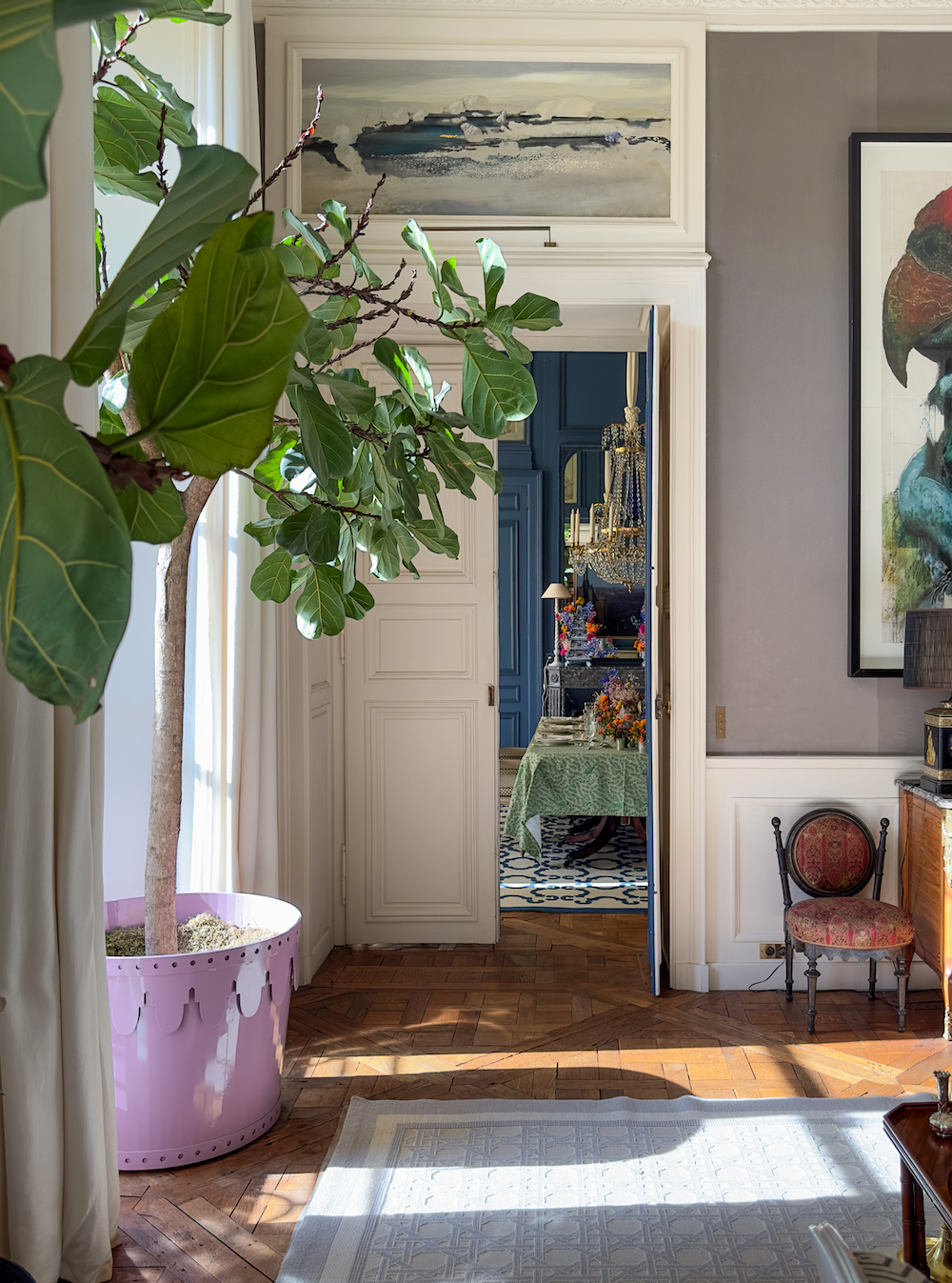 Here Pierre indulges his passion for entertaining. After taking over Casa Lopez in 2014, he expanded on the company's well known rug collection, producing accessories for the home with a particular focus on tableware. His eclectic, casually chic and immaculate taste always yields a welcoming distinctive table,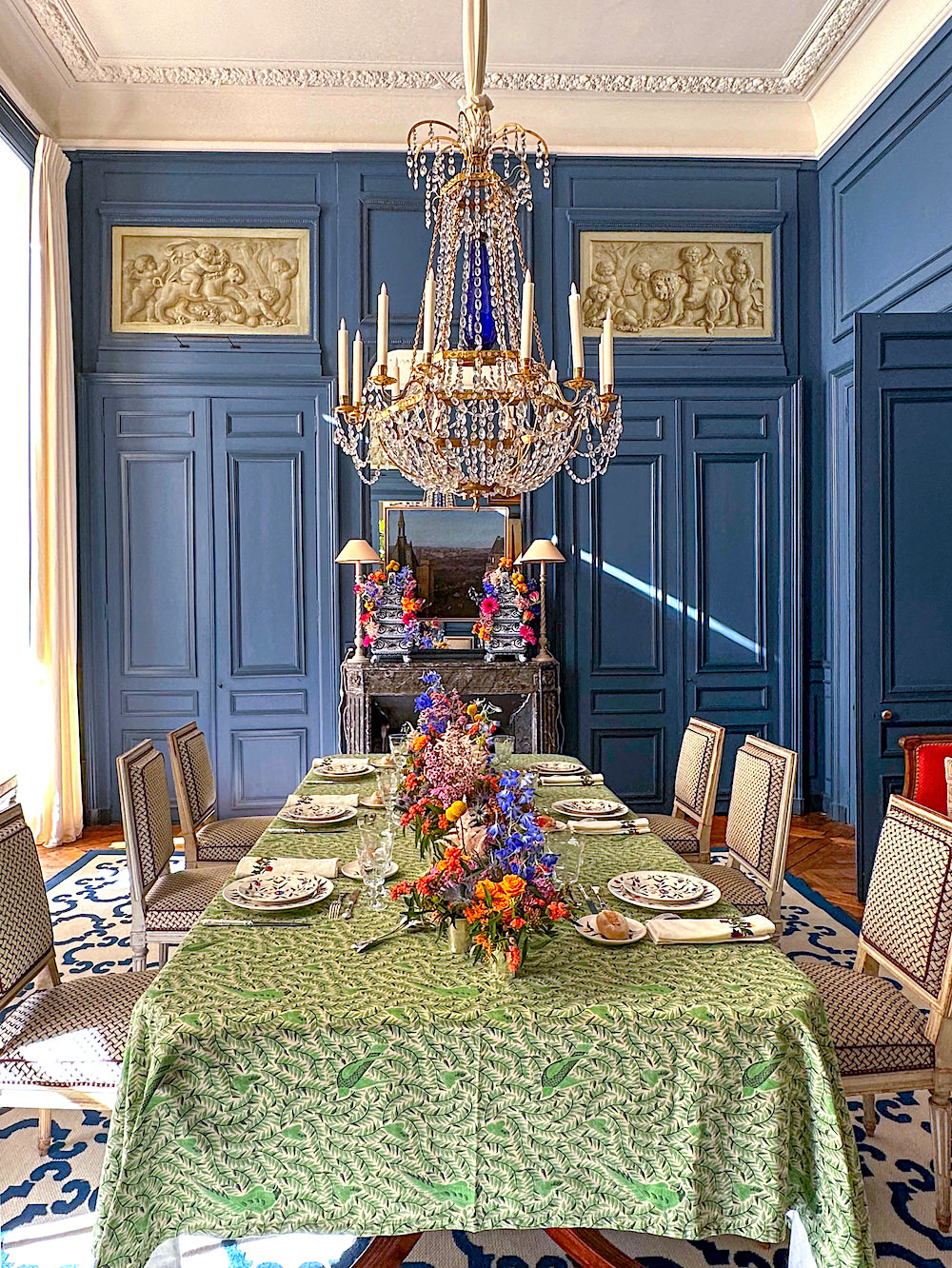 frequently set with wares from his store and his signature personalized rolls. Sharing his love of l'art de vivre is also a passion and Pierre, in his recent book, Be My Guest, invites readers into twenty friends' homes, providing ample inspiration for interiors and table, including recipes.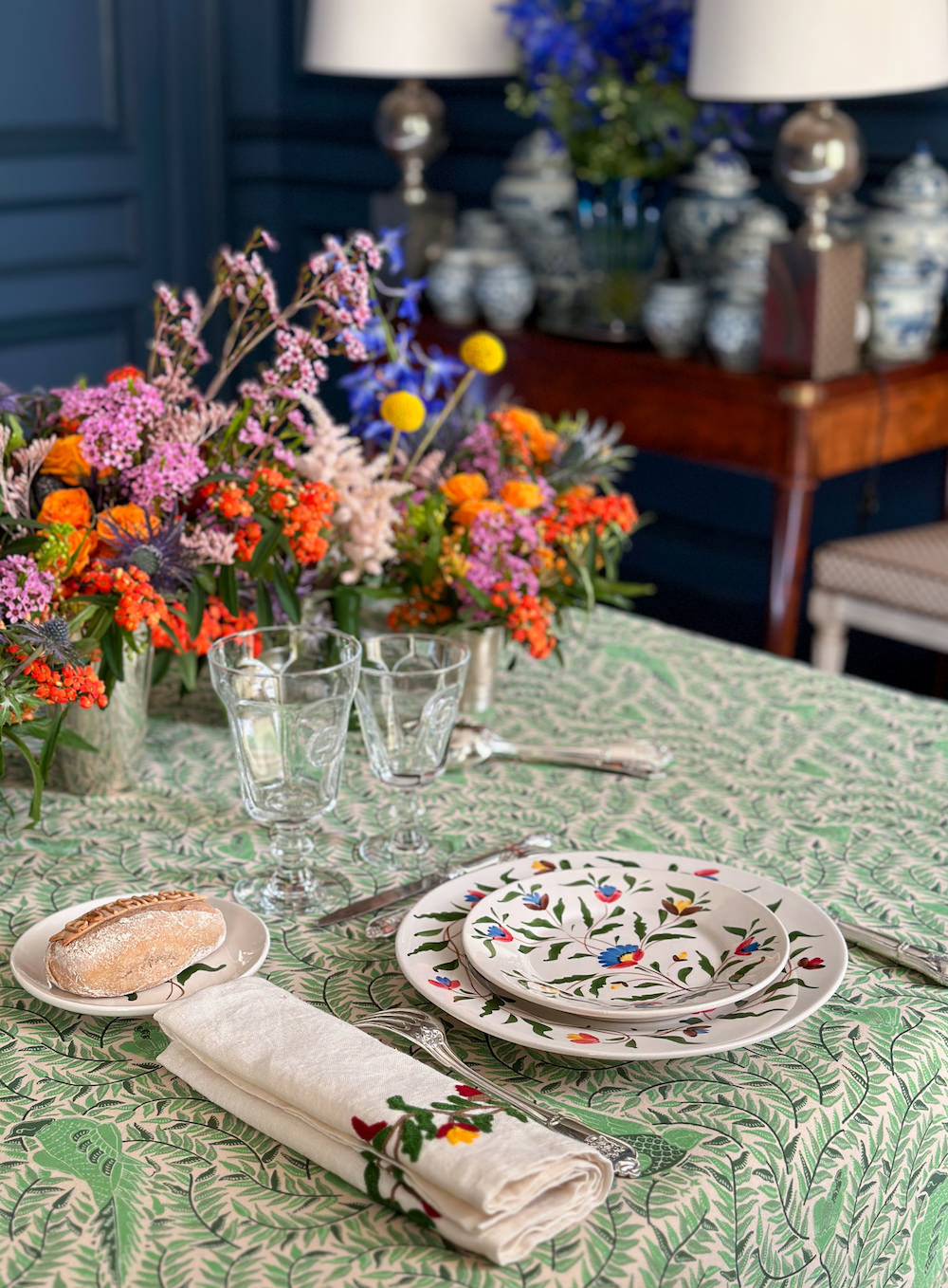 Working with designer Franz Potisek, Pierre continued the theme of blue in the bedroom and the concept of simple walls and bold patterned rugs that is employed throughout the apartment .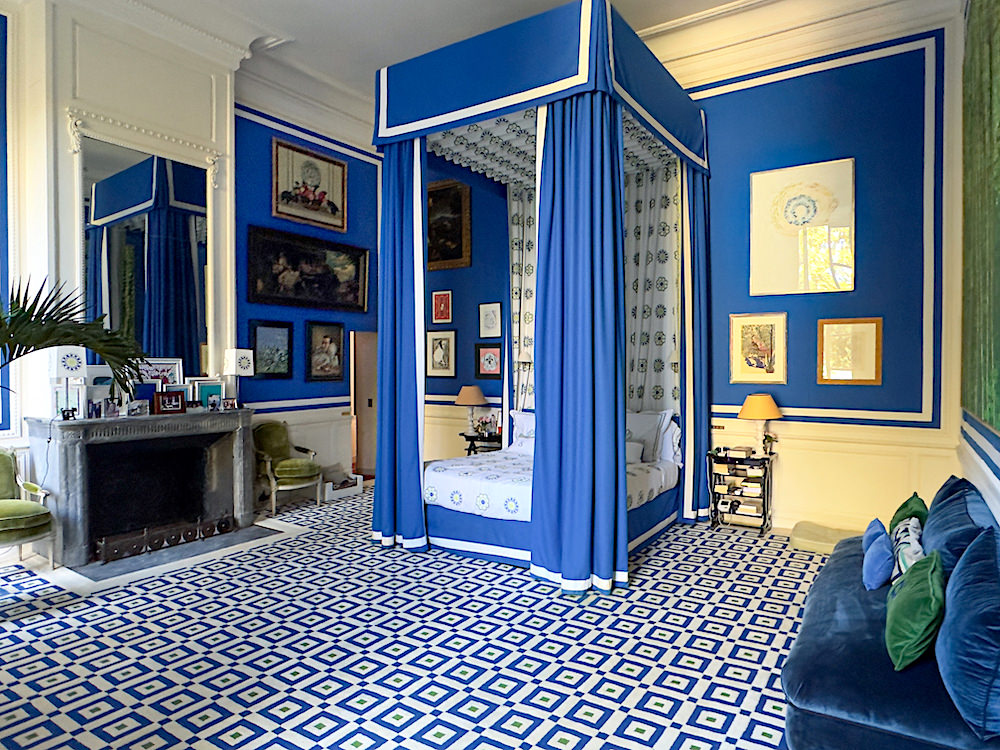 The two also conceived of the brilliant bathroom design with a balustrade-enveloped hole in the ceiling that connects to a dressing room above.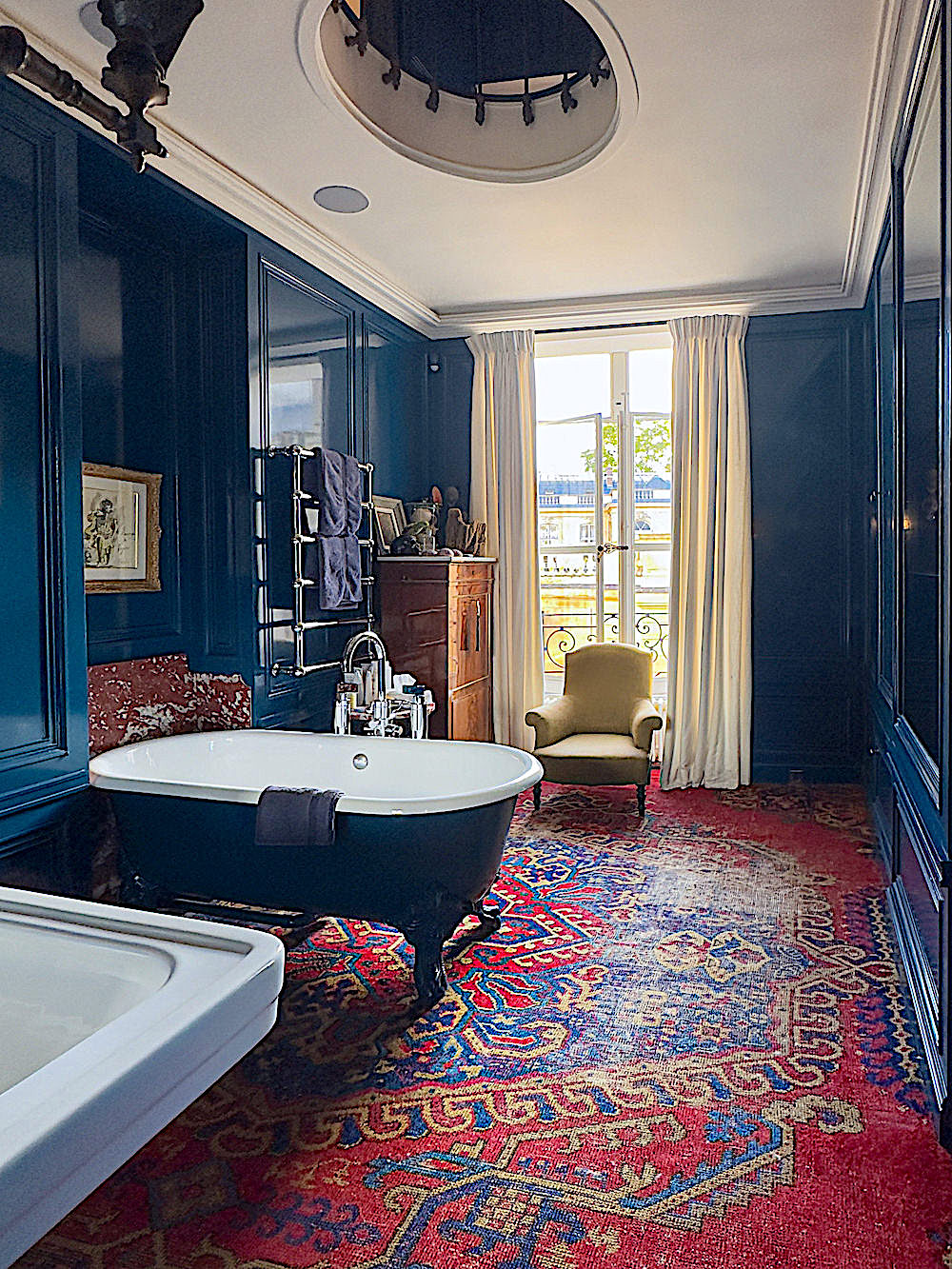 So thank you Pierre for so graciously welcoming us into your glorious Paris home! And be sure to see a select collection of Casa Lopez products on Q Worthy. They make entertaining effortless, casually chic and unique!