Memorable experiences are all about the story and for Ken Fulk, no matter what the project, there's always a story in his head. Whether orchestrating  Sean Parker's opulent Big Sur wedding, transforming a turn-of-the-century San Francisco building into The Battery, the 60,000 square foot private club, or designing dramatic interiors for many of the city's movers and shakers, Fulk has the imagination and determination to bring his visions to life. Unlike many of his other lavish and often over the top projects, however, renovating his own Provincetown retreat was all about doing the least amount possible. Join Susanna Salk and me as we visit the creative entrepreneur in his charming seaside home.
From a childhood in Virginia, Ken Fulk learned the importance of home and entertaining. But it wasn't until a move to San Francisco years later, that he realized his talent for design. In the last two decades, his business has grown to a multi-faceted, bi-coastal enterprise that encompasses both commercial and residential interior design, often including architecture, and wide ranging special events.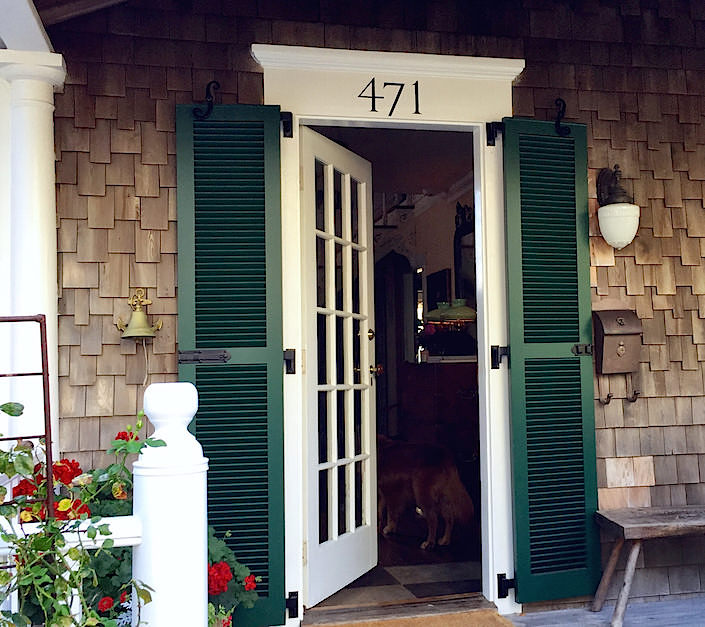 And to wind down from his overwhelming schedule, Ken spends as much time as possible in his Provincetown retreat, a former 19th century sea captain's house that he rescued and lovingly renovated.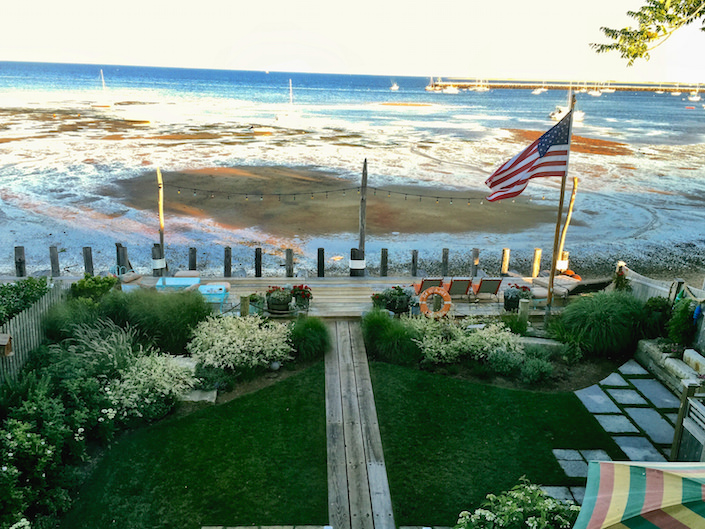 Set right on the harbor with breathtaking views, the house has been updated to feel like the working version of its original self. While the house needed all new systems, Ken tried to keep everything else as authentic as possible. As he explained, "While I could always go forward, painting everything out and refinishing the floors, I could never go back. When removing some bad old wallpaper, the walls emerged liked frescoes with glorious colors of turquoise and pink,"  as seen in one of the guest rooms below.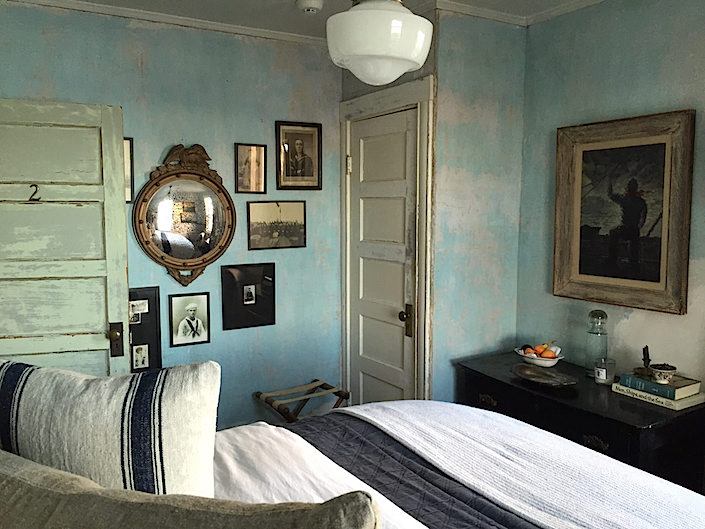 More of Ken's Provincetown house, his two other homes (his St. Helena ranch below)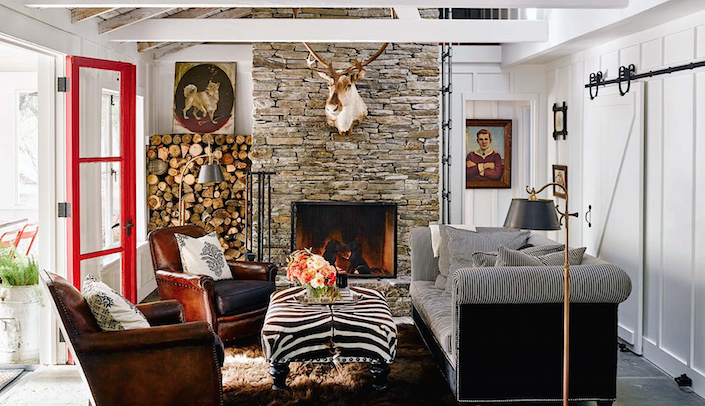 as well as many client projects and parties (a spectacular Sonoma Lake House below)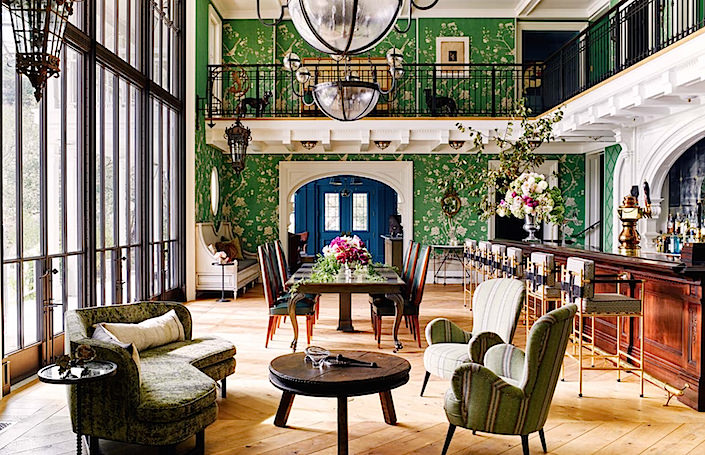 can be seen in his newly released book, Mr. Ken Fulk's Magical World that you got a glimpse of in the video.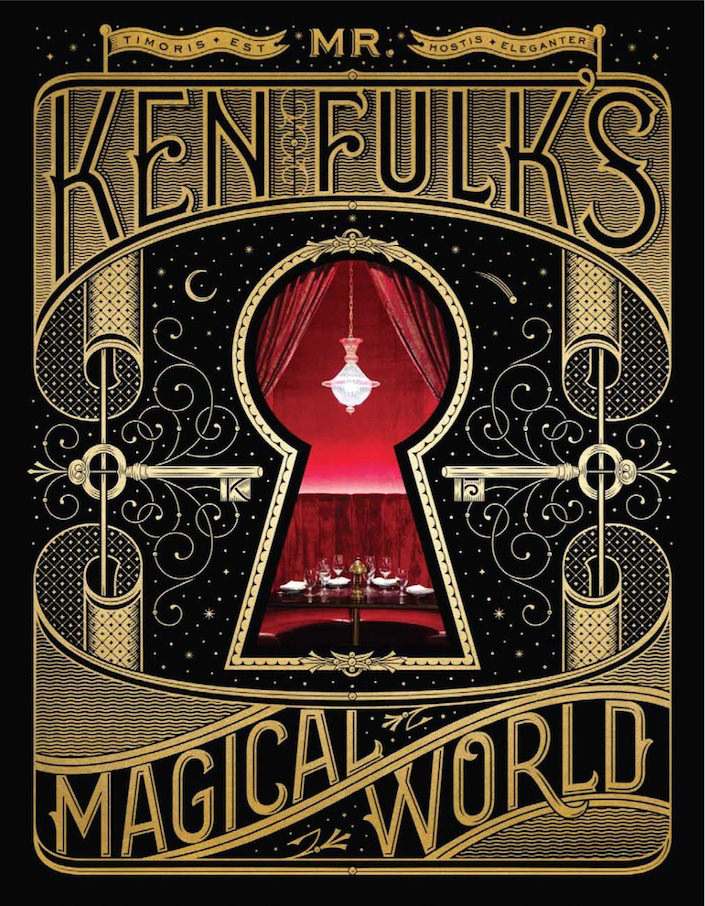 With a collection with Pottery Barn last fall and a new 5,000 square foot Tribeca live/work loft space for his rapidly expanding east coast business, there is surely much more on the horizon for Ken Fulk and his talented team. So thank you Ken for welcoming us to your wonderful Provincetown home! It was a timeless treat!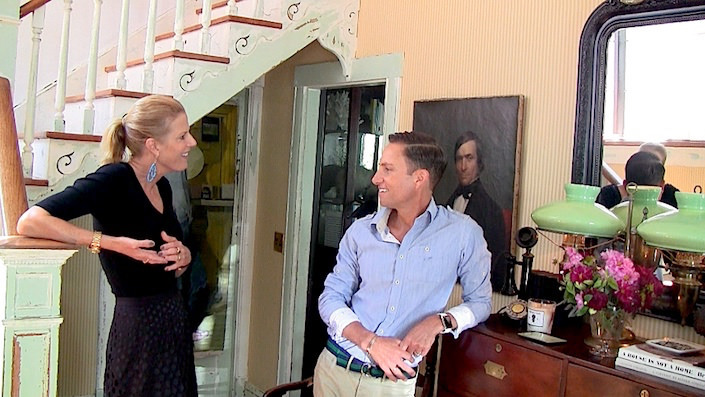 photos of Provincetown by Stacey Bewkes for Quintessence
photos from Ken's book by Douglas Friedman