Next week marks the start of the design year with Maison et Objet and Paris Deco Off 2019. And for the fourth year, Ancien et Moderne will again be presenting its signature artisanal vision with a cadre of international design talent.

illustration by B. Russell Melzer
Representing the fusion of time-honored craftsmanship with 21st century lifestyle, the salon style pop up will again be in same charming left bank location, in the heart of the Paris Deco Off action. And while I won't be attending, I have been behind the scenes learning everything Ancien et Moderne creator, Beth Dempsey, has conceived for a theme celebrating an updated version of the timeless art deco style of the Orient Express.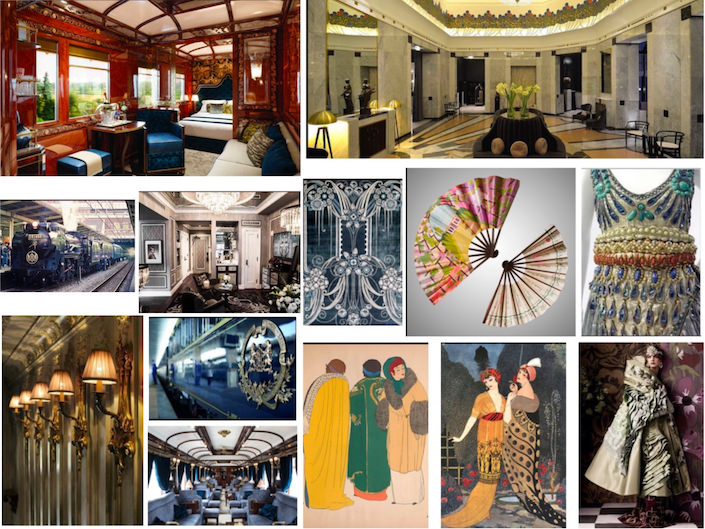 Inspired by the era's sense of optimism for the future and its use of abstracted geometric forms, Fromental took the opportunity to experiment with new techniques and materials.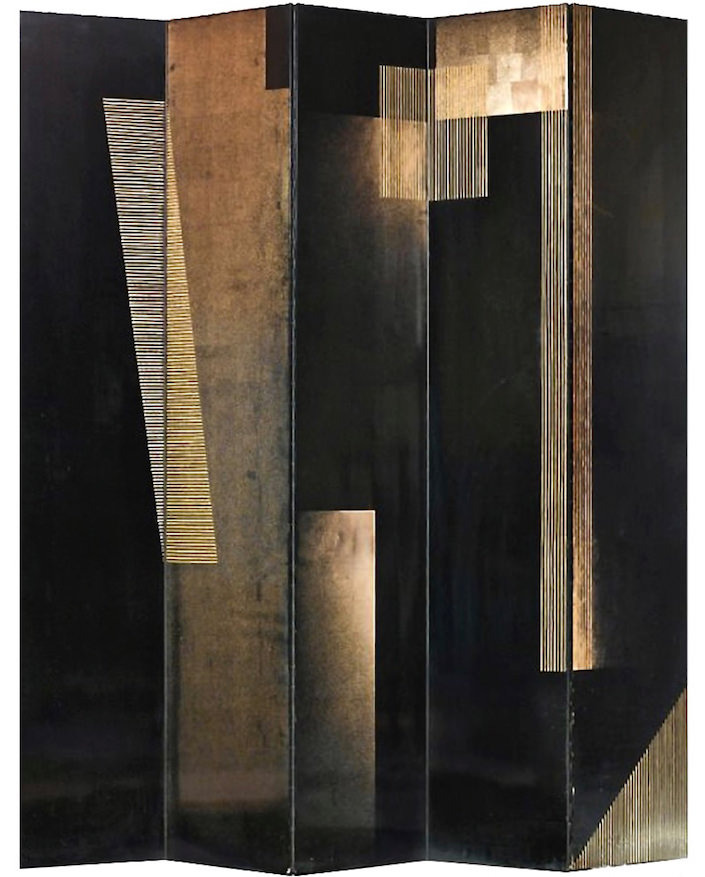 Always looking to the past to move forward, Fromental referred to one of celebrated French Art Deco artist Jean Dunand's iconic screens, "Contrasting Forms," above, as inspiration, expressing it in velvet, metallics, foil and bronzes for a rich evocation of the period.

In the center of the Pop Up, Fromental has collaborated with Rinck to create a custom boiserie wall with inset velvet panels embroidered with a swag design, that will surround a bespoke Savoir Beds installation (more below).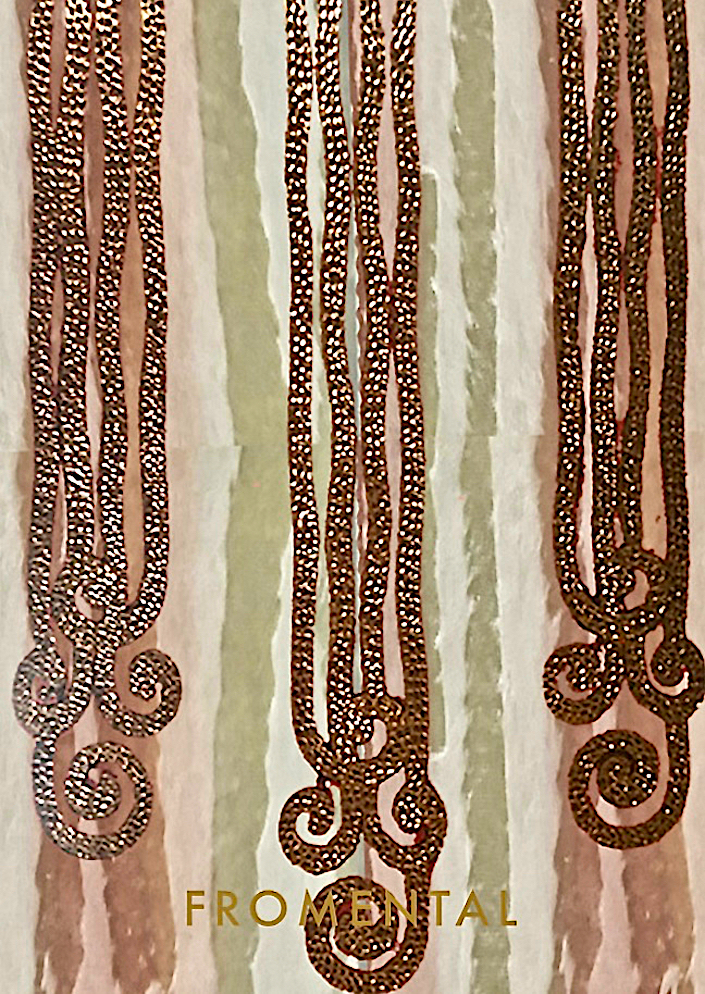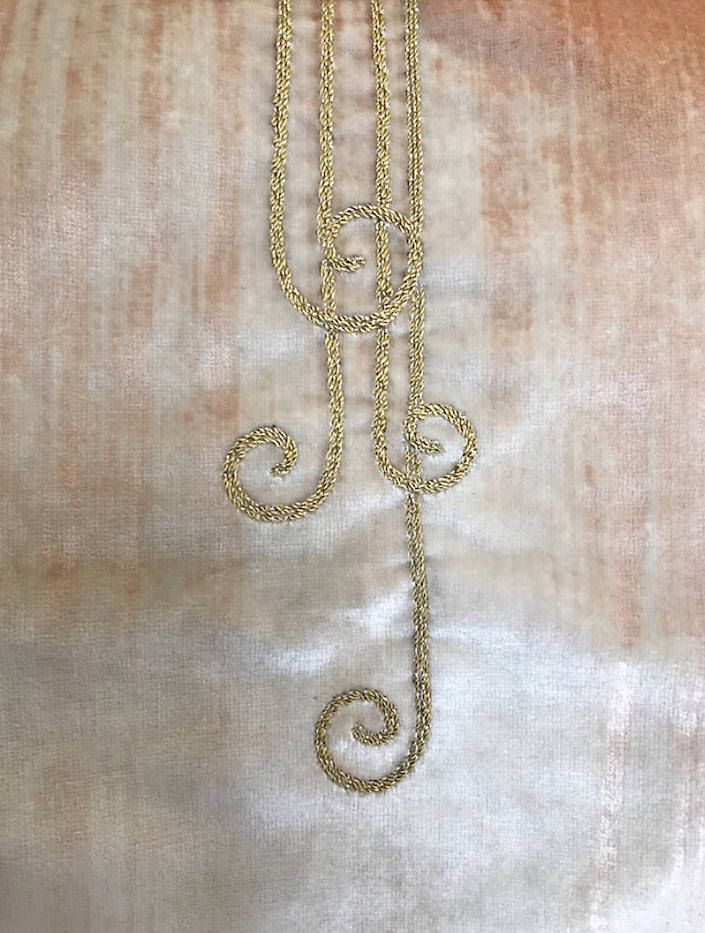 The Gallery Wall at the rear of the salon will showcase Fromental's "Metropolis." Inspired by the eggshell lacquer work of Jean Dunand and Gaston Suisse, the design reveals tiled abstract patterns presented on a lavish ruby-red waxed ground with polished leather.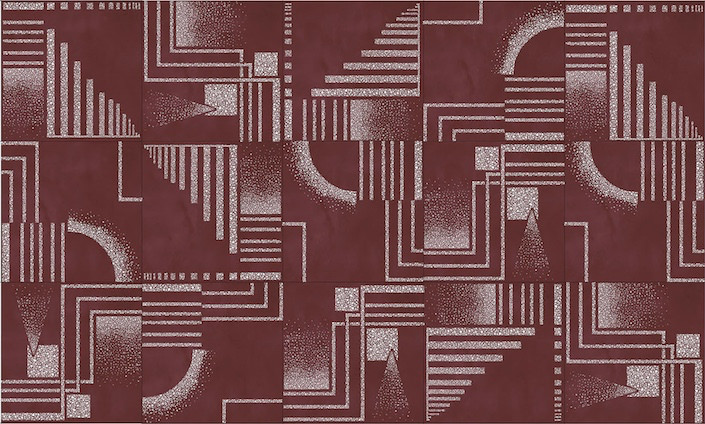 British based lighting company Hector Finch will be debuting it's Venini inspired Pegasus sconce at the Pop Up. Handcrafted with cast glass feather shade mounted on a stepped curved brass base, it clearly references the art deco aesthetic.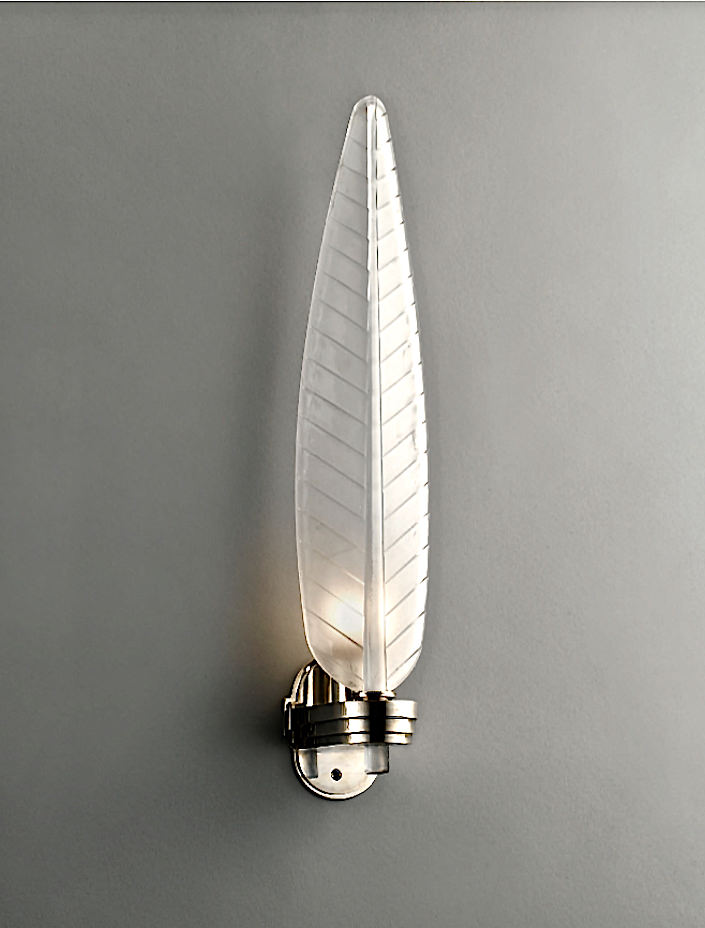 The Pop Up will also feature Hector Finch's mouth-blown Paola glass globe pendant. Created in one of Murano's oldest glass factories, it references the Orient Express' relationship with Venice.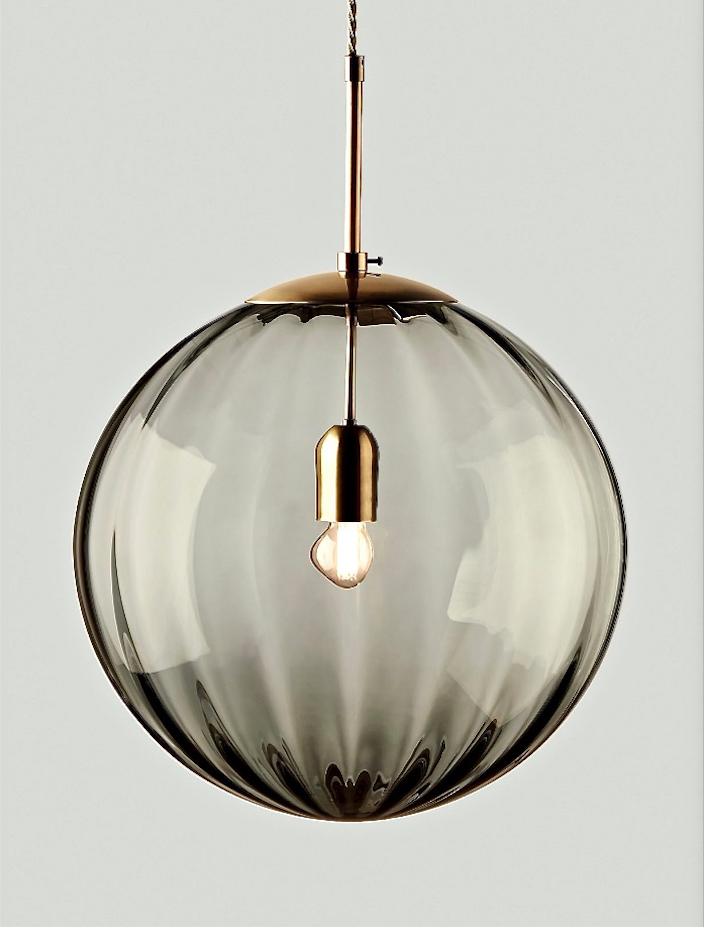 French heritage brand Maison Leleu will contribute carpets originally designed in the 1940s and 50s. With their signature geometry, they modernize the art deco legacy with color and pattern. The "Safari" rug, below, alludes to the Viennese connections of the Orient Express and their round pink Cosmos rug will also make an appearance.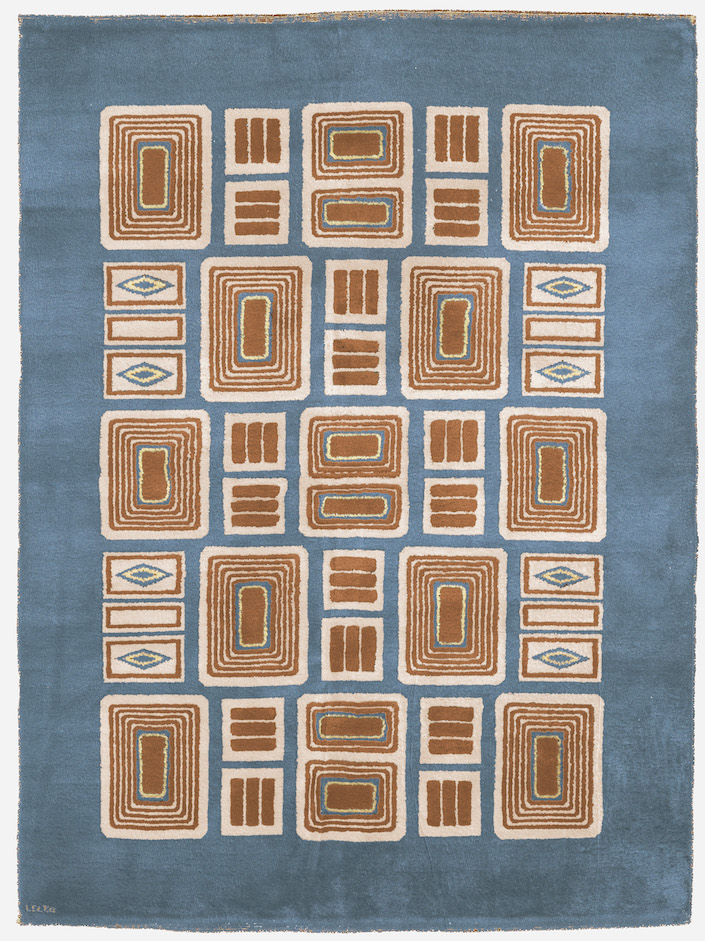 With workshops in interior architecture and design, cabinet making, boiseries, millwork and joinery, Rinck is an ambassador of French savoir faire in design production and creation. For the Ancien et Moderne 2019 pop up, they have, in addition to the boiserie bed surround mentioned above, designed a handsome American walnut and burl cabinet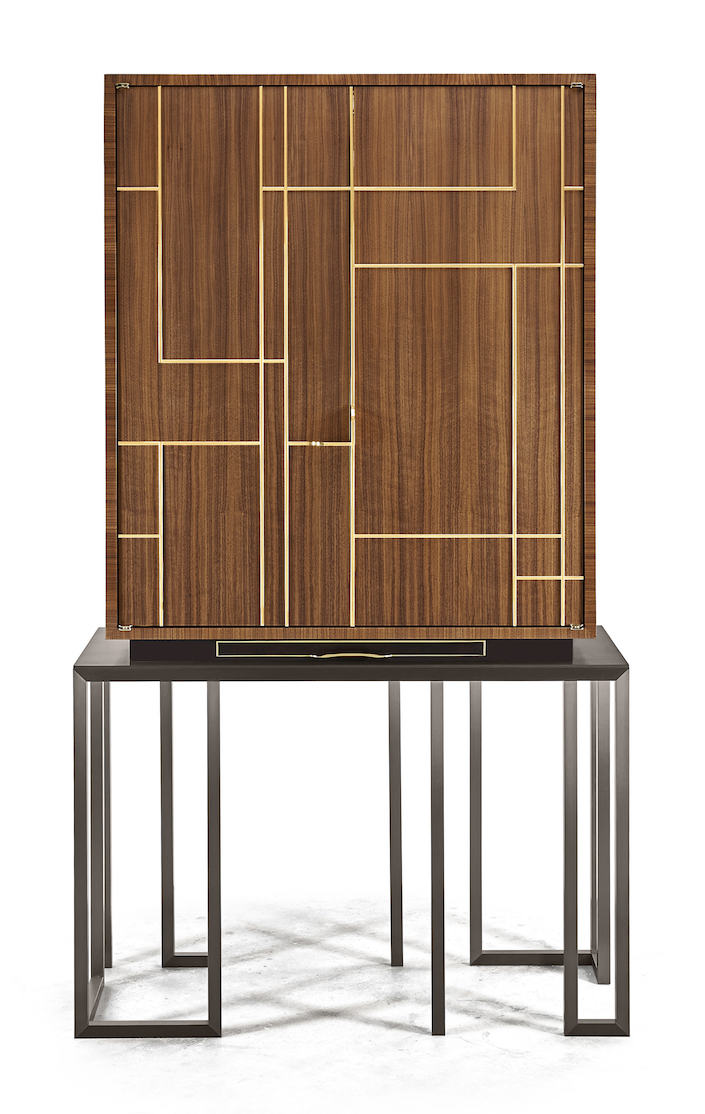 inlaid with elegant brass detailing and interior leather shelves.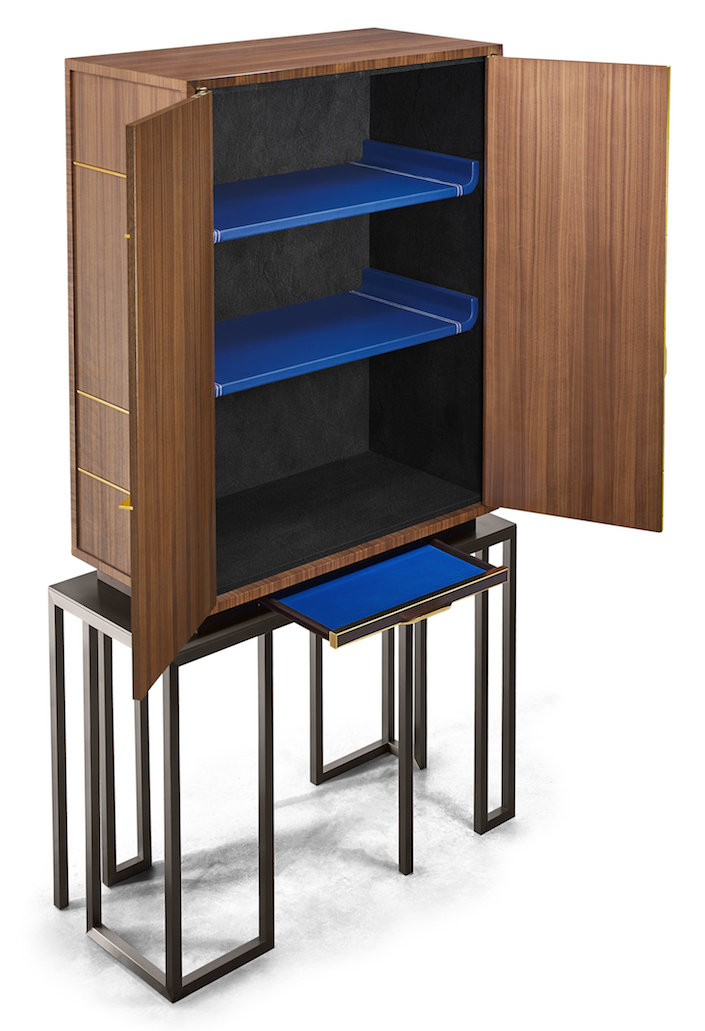 Savoir Beds has created a luxurious handcrafted bed as an ode to the Orient Express and the legacy of luxury travel. Echoing the space of a train car, the scale is compact and the bed is imbued with hallmarks of deco design such as mother-of-pearl, lacquered wood and curved lines.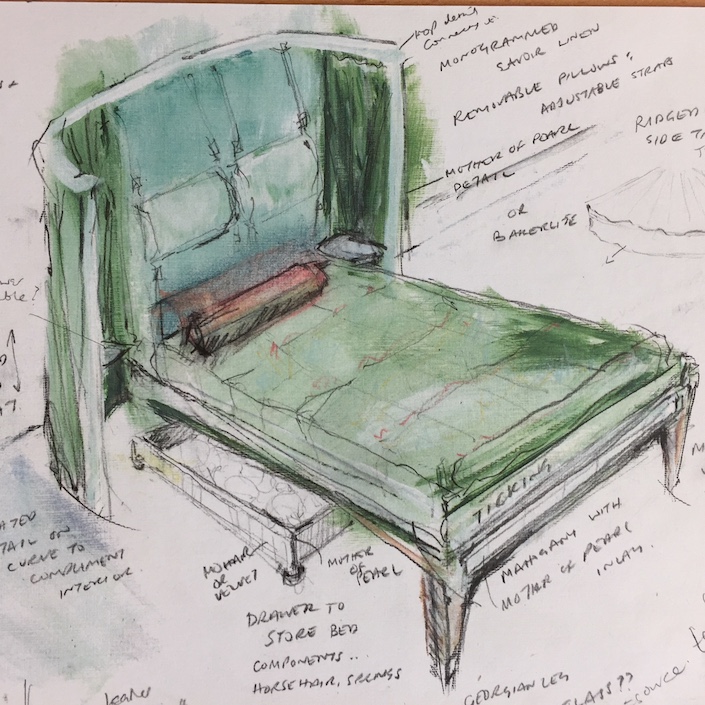 Voutsa makes its Pop Up debut with two new opulent floral patterns based on original 1920s French Deco designs.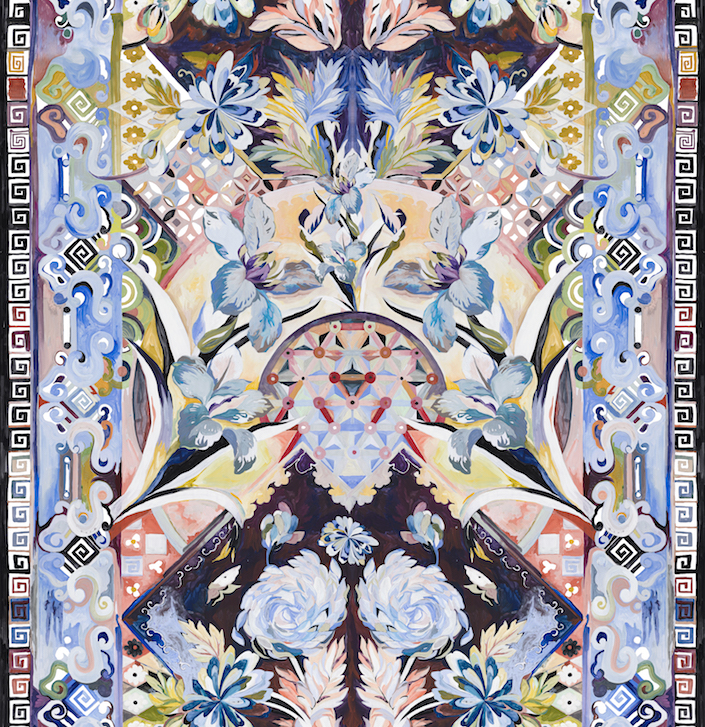 Custom scaled, one will be featured on the bed and then its half-scaled version on the Deco inspired Rinck chairs and the other on the bench. Sneak peeks below (note the Greek key detail.)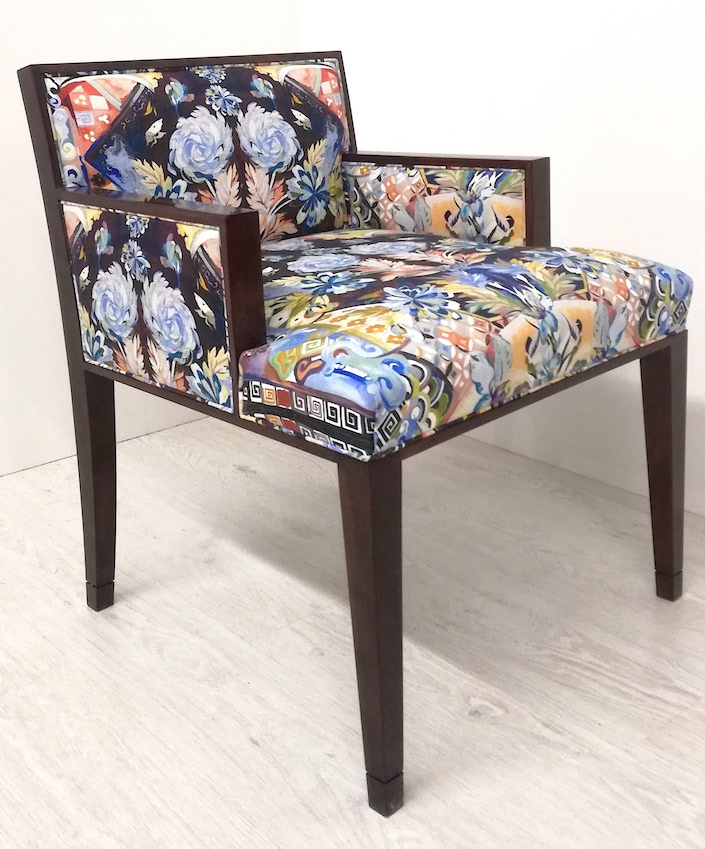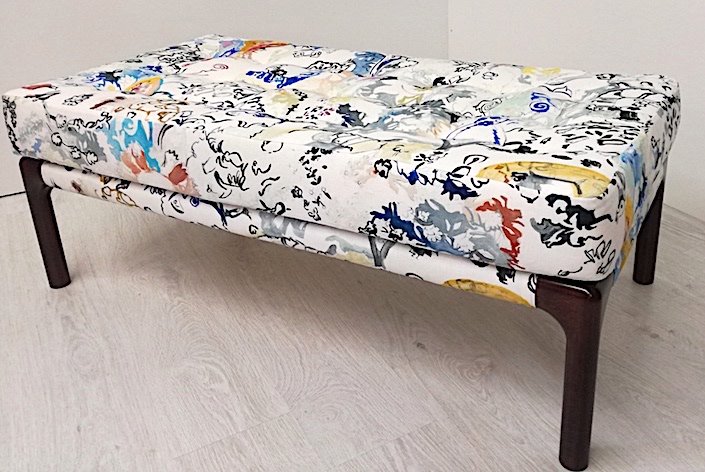 And as an ode to Grand Tour travel, George Venson of Voutsa has also designed custom travel trunks as well as hat boxes and cosmetic cases for the space.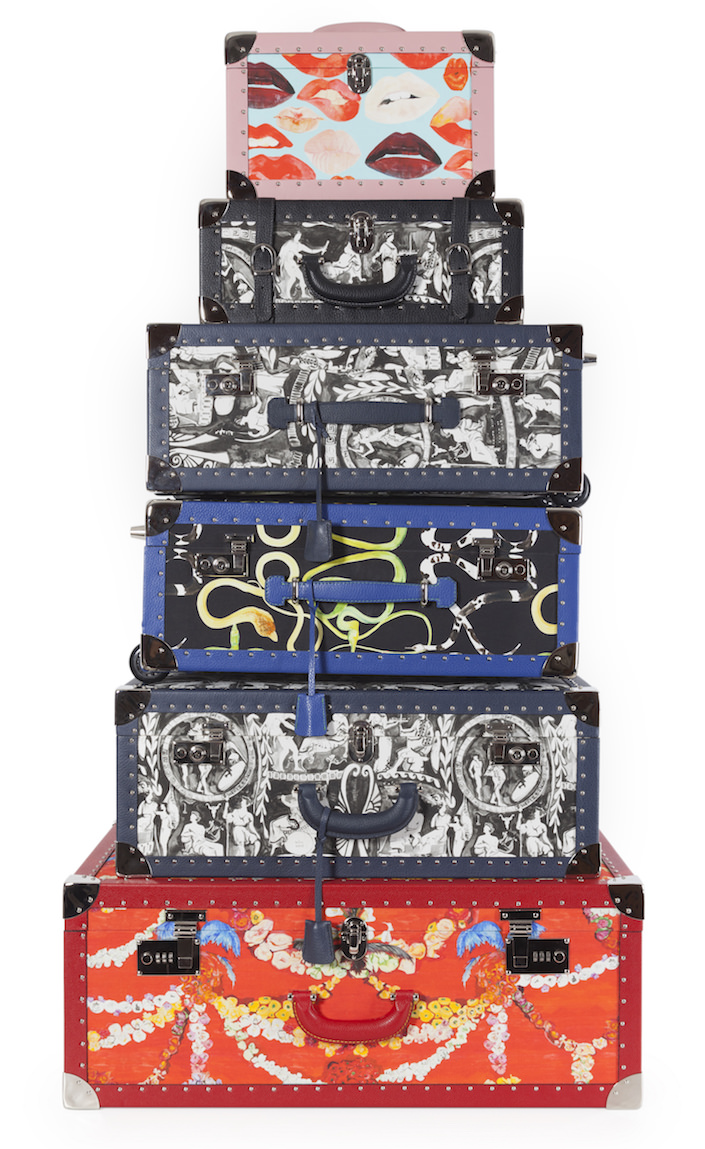 Each is completely hand made with leather trim and handle, hand-nailed studs, silver corner trim and legs, two lock closure with central lock and key.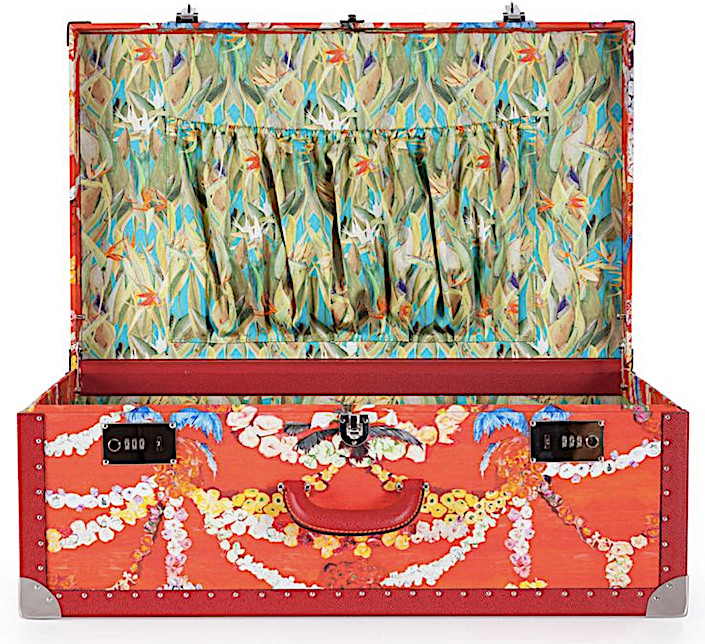 In addition, Soane will be bringing several of their pieces including the timeless Nureyev trolley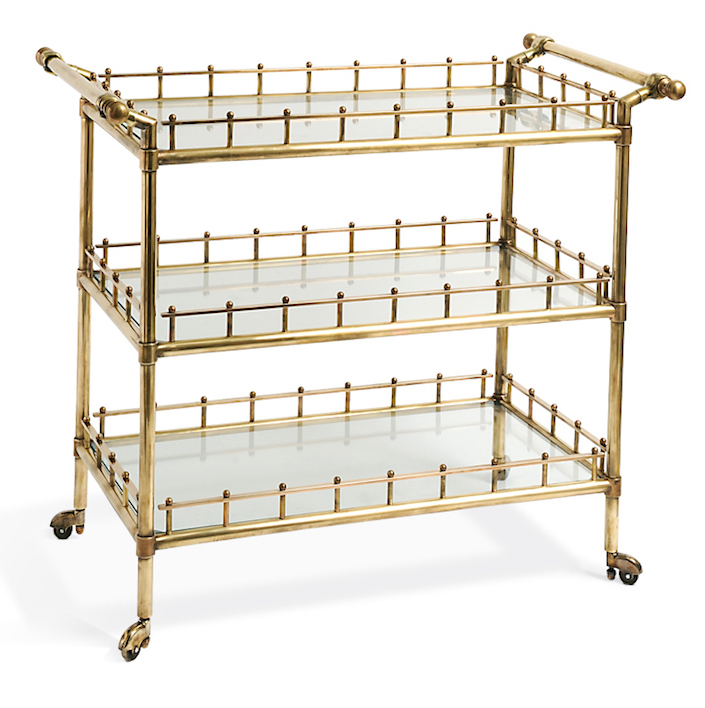 and Czech based Bohemian glassware company Lasvit will contribute elegant home decor accessories by renowned artisans such as Yabu Pushelberg's Otto crystal glass line of water and drinking glasses, Maxim Velcovsky's Frozen translucent amorphous bowls (below), Milena Kling's engraved circle glass tumblers, Arik Levy's hand cut crystal rock vases and Yakisugi vases and tumblers by architect Kengo Kuma.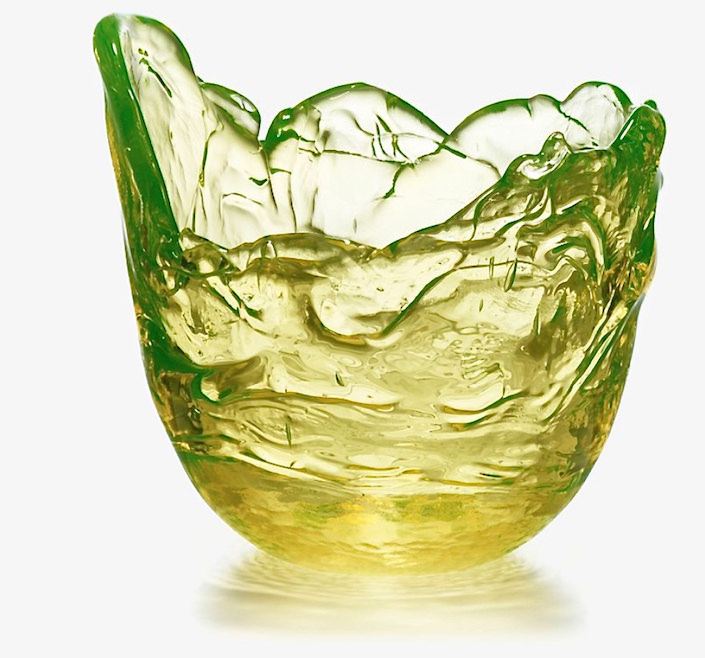 The Salon will host a series of events from January 17th  – 21st, including a press introduction to the space and brands. So for all of you traveling to Paris, be sure to put the Ancien et Moderne 2019 edition on your must-see list. Bon voyage!!
Ancien et Moderne
16, rue Guenegaud
Paris, France 75006
January 17-21, 10 am – 7pm
PRESS PREVIEW
Thursday January 17, 9 am
(or by appointment)
all RSVP's: beth@imagesanddetails.com