I first became familiar with architect Gil Schafer when his own country home in upstate New York, Middlefield, was published well over a decade ago. Since then, he has become known as one of the country's greatest proponents of classic residential architecture. Using the time honored principles of classicism in a contemporary manner, he fuses the best of old and new, designing homes that have the look and ambiance of an old house yet with all the comfort and conveniences of a modern lifestyle. As a long time admirer, I am thrilled to present our latest video with Gil at Middlefield. Tag along with Susanna Salk and me for a behind the scenes visit with Gil where he shares the secrets of creating his iconic new old house.
As many of you know, as was chronicled in Gil's first book, The Great American House, his futile three year search for a "real" old house led him to this 45 acre property in Duchess County, NY, where he ultimately built Middlefield 18 years ago. In the classic style of a greek revival farmhouse, he created a structure that feels as if it has always been there, grown in stages over generations – what he calls the mythology of a house.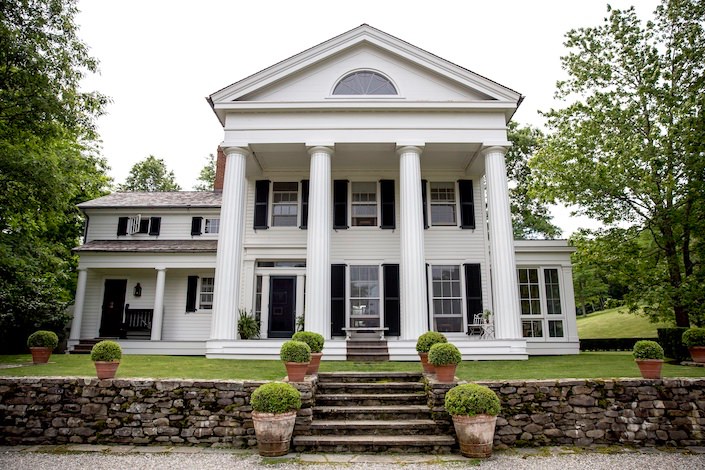 Here, as in all his work, the seamless integration of architecture, landscape and interiors makes for an authentic sense of place.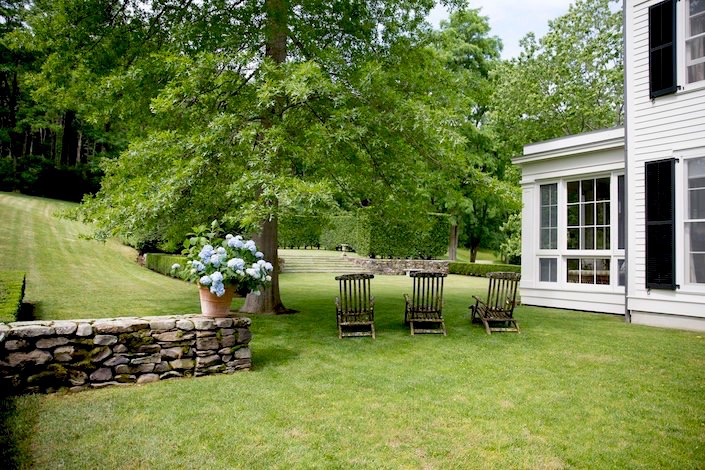 And while the architecture itself is very classic and refined, the interior is a personal testament to comfort, warmth and family – the meaning of home.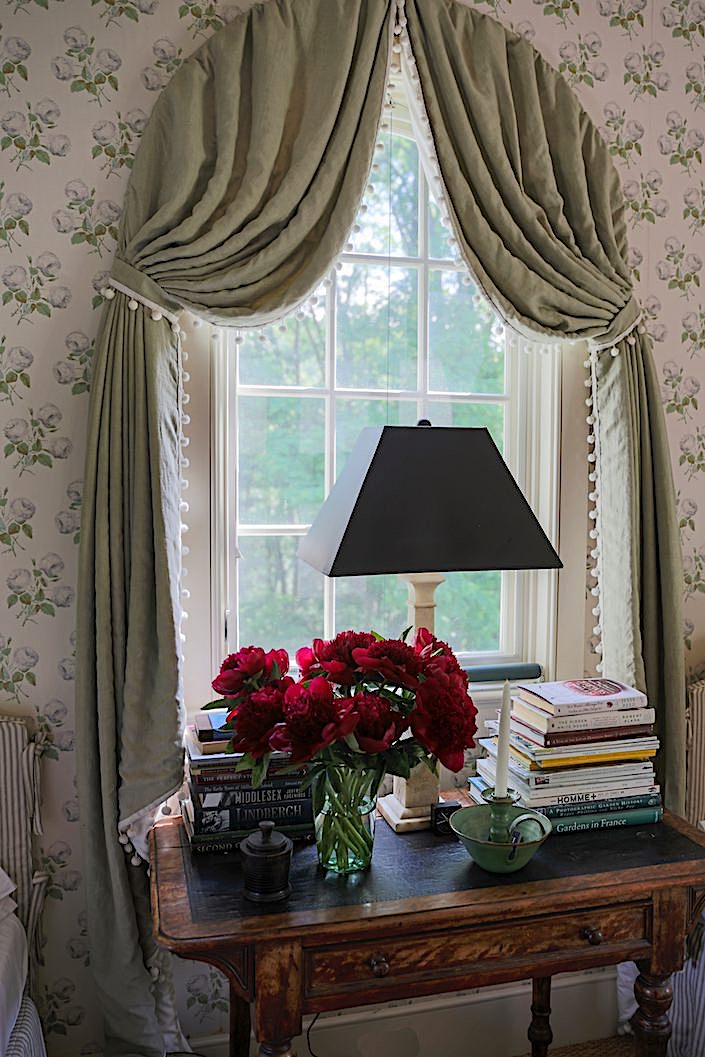 In Gil's latest book, A Place to Call Home: Tradition, Style and Memory in the New American House (Rizzoli), he shares both his process and seven homes that effortlessly illustrate how classic architectural principals and power of place work together to create timeless designs that fit their site and context.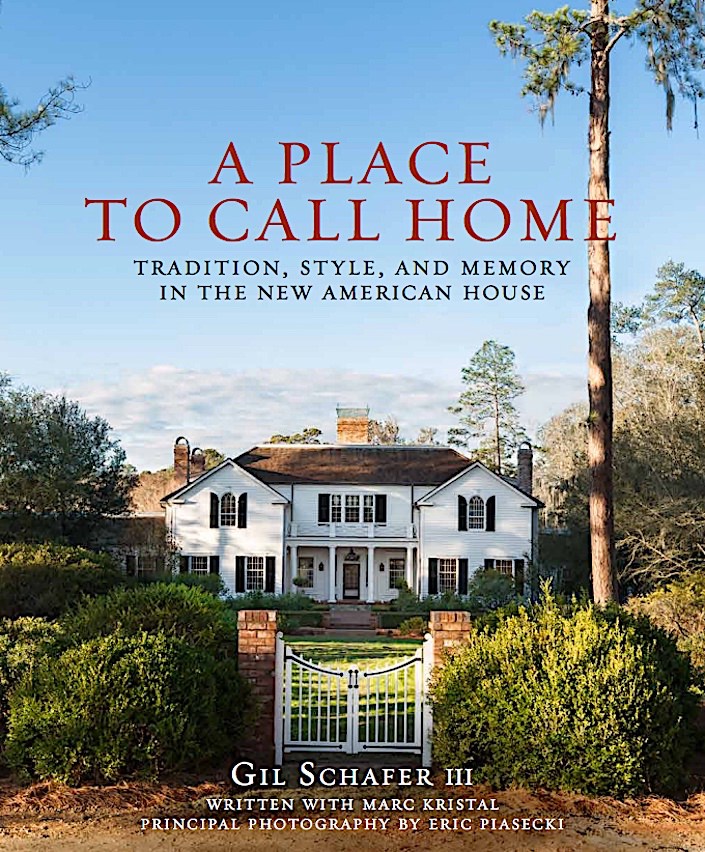 Part one outlines Gil's approach to essentials, explaining how he achieves the "synthesis of emotion and experience." Here you will learn how to read the landscape, the fancy versus simple (the appropriateness of each and the combination),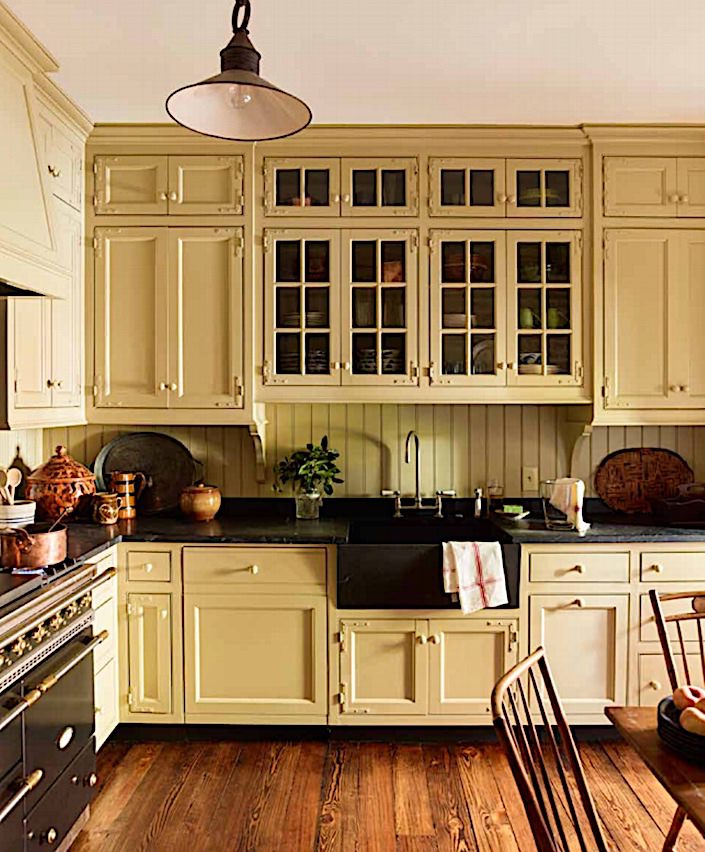 how to combine modern and traditional, beyond the house (the irresistible appeal of outbuildings), decoration and the final and perhaps my favorite – details (the beautiful, the practical and the personal – all of which conspire to make a house a livable home).
bottom right photo above by Jonathan Wallen
From formal to rustic, mountain to city, the seven houses are all "showcases for the beauty of life, the joys of family, and, not least, a heartfelt celebration of place." Whether renovating and expanding a California cottage,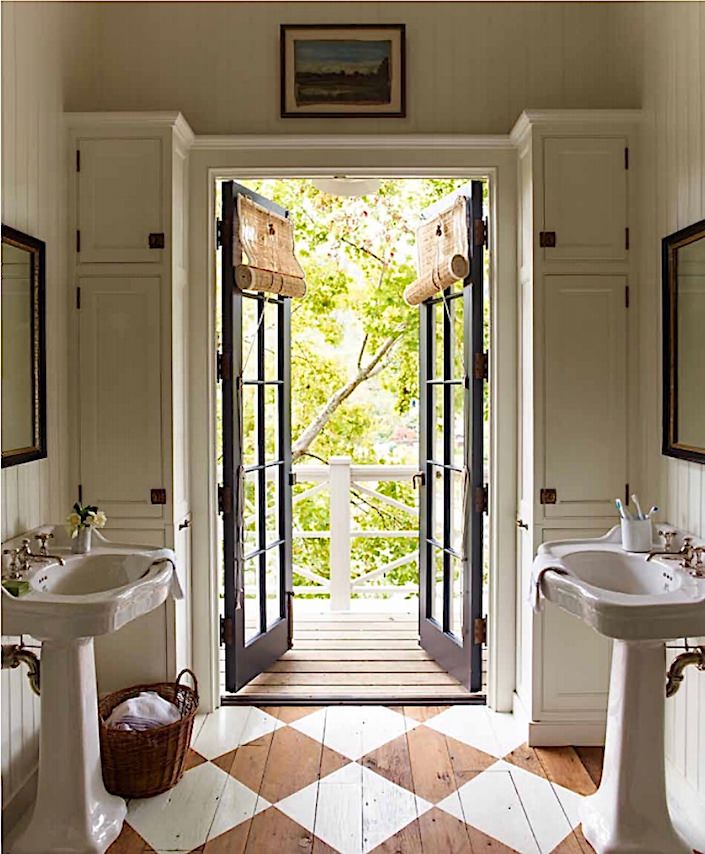 designing a classic Adirondack camp-style house on Lake Placid,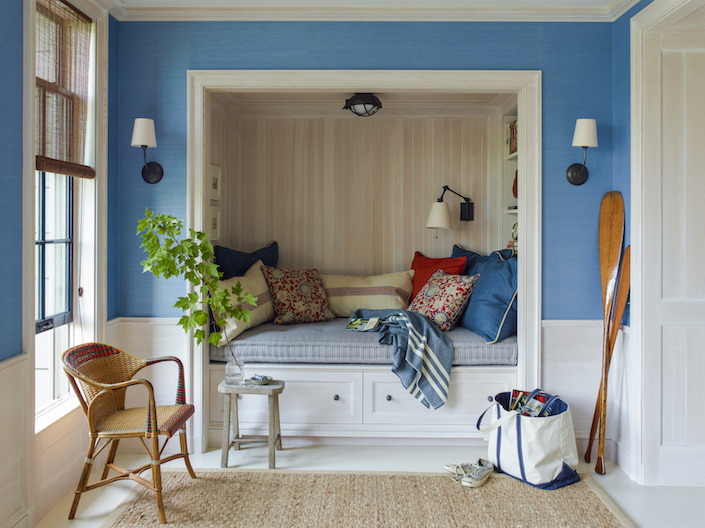 or Gil's own modern A-frame house in Maine,
photos from book above by Eric Piasecki except where noted otherwise
each exhibits the tenets of Gil's successful practice – creating homes that are beautiful, livable, comfortable in their environment, appropriate in style and scale with exquisite materials and details. It's a book as beautiful as it is useful. And a huge thank you to you, Gil, for welcoming us into your gorgeous home – it is a timeless testament to your talent in creating places your clients are lucky enough to call home.
first 3 photos and above by Stacey Bewkes for Quintessence