Writing about architect Gil Schafer is always a pleasure. The occasion is frequently because I've spied a new project on his site or spoken to him to get insight about a past one, but I'm delighted today to celebrate the publication of his fabulous first book, The Great American House.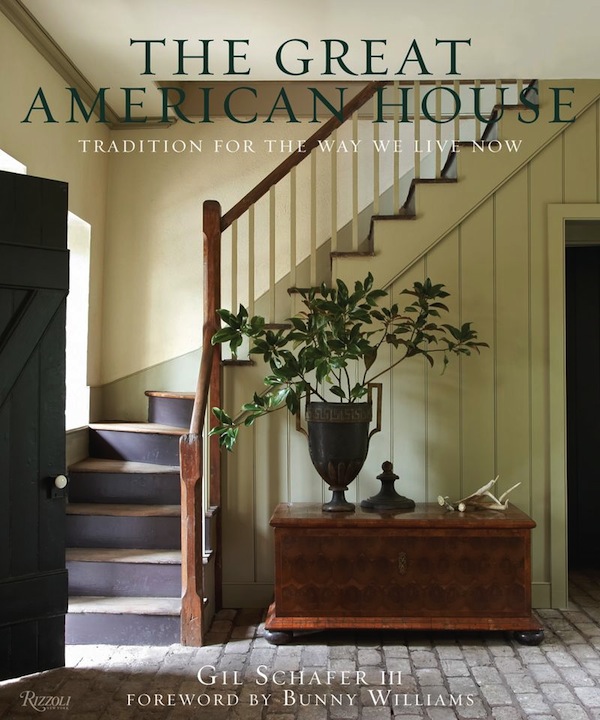 Not surprisingly, everything about the book is pitch perfect. The jacket has an understated matte lamination and subtly elegant embossed type, the color of which exactly matches the rustic door and rolls over seamlessly onto the spine. I appreciate these details and applaud the art director at Rizzoli who so captured the essence of Schafer's style.
While this book can certainly be judged by its handsome cover, there is indeed much more. My full review is over at Cottages and Gardens today. I encourage you to make the jump – I think you will find this is a must-have for your design collection. Even die hard Schafer fans, who may be familiar with some of the projects, will appreciate having everything in large living color in one volume.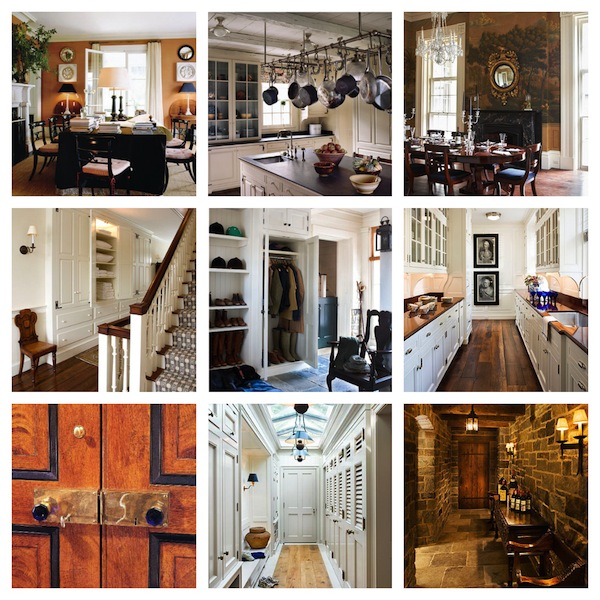 And then if you are thirsting for more inspiration from Gil before your own volume arrives, feel free to peruse a few posts from the past here (some images from them above):