During my online wanderings, I am often underwhelmed by the sameness of so many sites. With the ubiquitousness of certain formats and templates, sometimes there's very little visually distinguishing different companies. That is why, when I come across websites that inspire with landing pages that are distinctive and inventive, I take a moment to explore. And I must admit, just like those companies with especially enticing packaging or advertising, I make a mental note to try their product before those that don't make such creative efforts.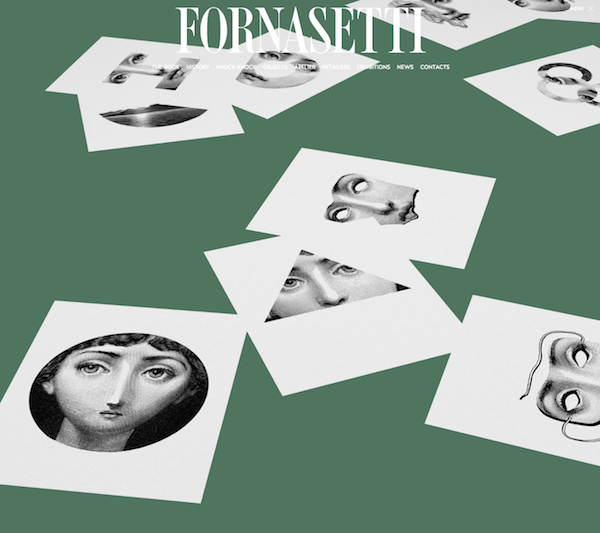 While many of you are familiar with the name and perhaps the products of Fornasetti, you may not have visited their incredibly imaginative site. Allow yourself some time because there is a lot to explore. You know you're in for a treat when merely refreshing the opening page offers different takes on the theme each time.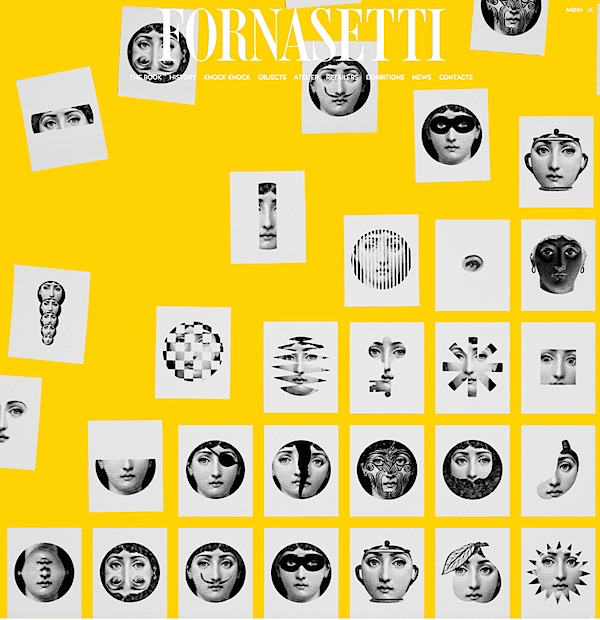 Take a "flight through wit and imagination" and experience the history of the brand. Be sure to click on the timeline on the right to learn more.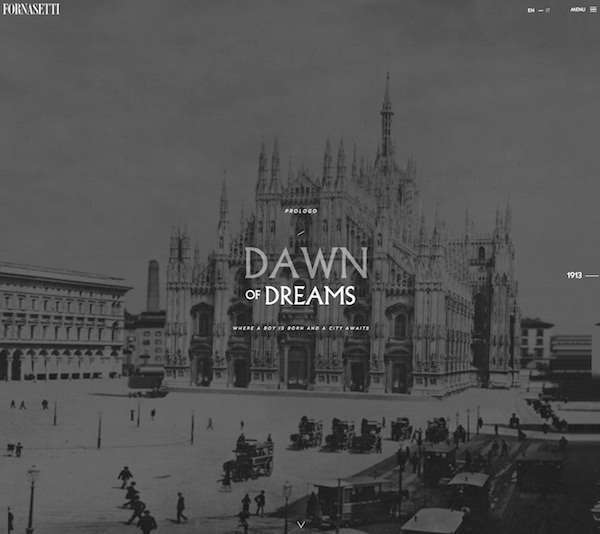 Stop by the Atelier where you can vicariously visit ten fictional floors, each representing a different aspect of the brand. Watch videos and "explore the place where the magic happens." Or click the "Knock knock" tab to take a surrealistic video tour through time Fornasetti style.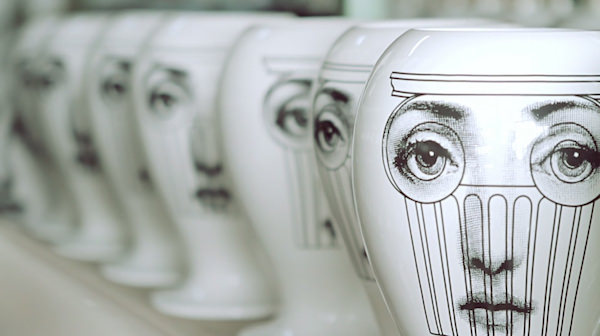 Of course you can check out the wide variety of objets available, from furniture and ceramics to home fragrances and accessories, past and upcoming exhibitions and any news about the iconic brand.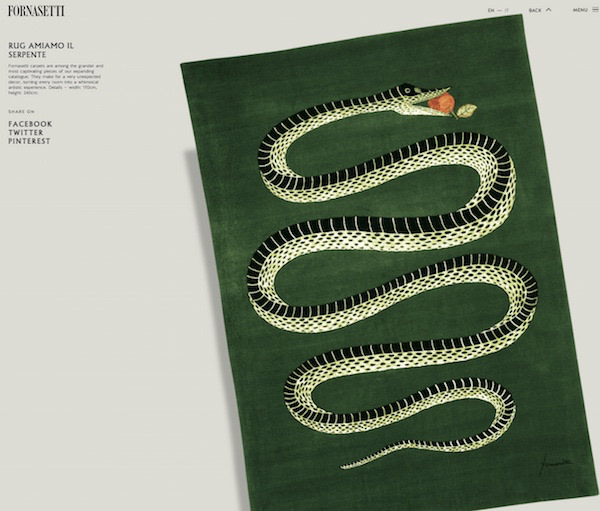 One of the first sites to fully embrace the charm of whimsical illustration, Hermès offers several paths you can take on their initial navigation page. You can easily shop for everything from scarves to table settings or you can also dive into the world of Hermès, where a plethora of tempting squares await your click.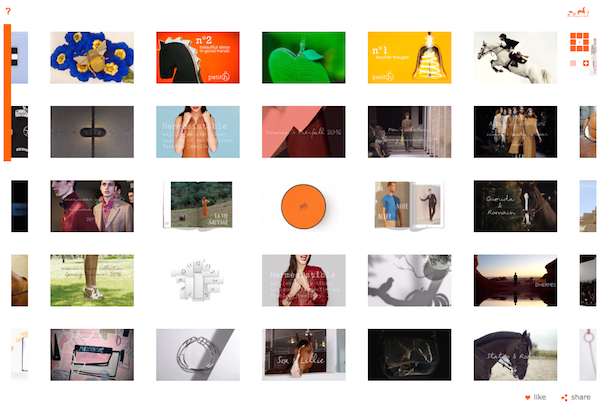 Learn more about the petit h program
watch the latest runway show
or see a short clip celebrating the  Allegro saddle and the equestrian tradition of the brand. No matter the subject, I am always impressed by the beauty and artistry of their short pieces. A wonderful past favorite is Les Cannes.
You can also visit the la Maison des Carrés to experience the know how, selections and world of Hermès' famous scarves and accessories, all with a charming mix of photography and animated illustration.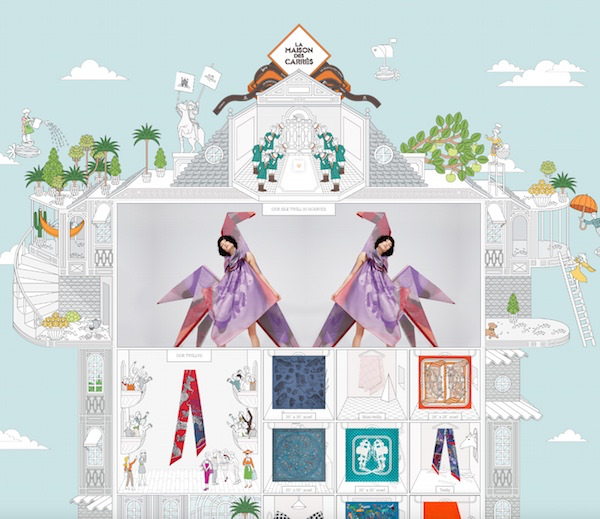 Another site with instant allure that I'm sure many have visited is that of Astier de Villatte. Click on the crystal ball and you can choose many categories illustrated by tarot type cards including the catalogue where a table of stacked dishes or tray of glasses magically float into space awaiting your eager click. Although not quite as extensive as the other two, their creativity deserves recognition.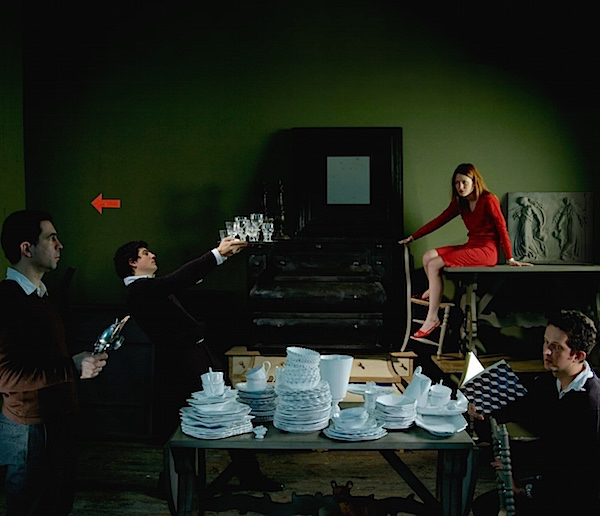 While you may not be able to judge a book by its cover, an appealing jacket can often be the reason for picking one up. And I know a creative and intriguing website will certainly arouse my curiosity to find out more about the brand. Let's encourage innovative artistry by supporting websites that inspire whose brands make the experience more stimulating, entertaining and new!