Yesterday's opening of the film Woman in Gold brings to international attention the amazing story of Maria Altmann and her fight to reclaim five of her aunt's Gustav Klimt paintings from the Austrian Government. While I have not yet seen the film, starring Helen Mirren as Ms. Altmann, I did visit the Neue Galerie for the press preview of their exhibit, "Gustav Klimt and Adele Bloch-Bauer: The Woman in Gold."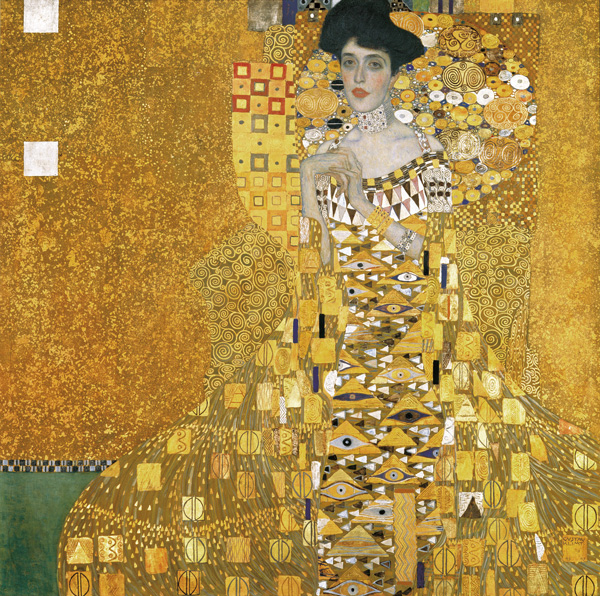 Including not only the subject of the movie and one of the museum's prize possessions, Adele Bloch-Bauer I (otherwise known as Woman in Gold) above, the exhibit speaks to the close relationship between the artist and one of his most loyal patrons, below. Paintings, drawings, photographs, decorative arts and a detailed timeline help to narrate the complex story.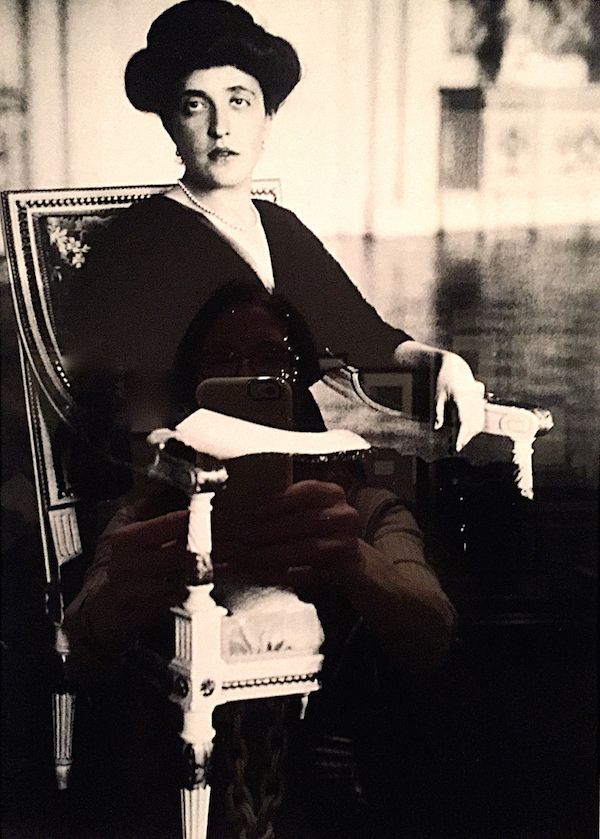 Adele Bloch-Bauer was a woman ahead of her time. The hostess of a renowned Salon, she was intellectual, curious and daring. Fin-de-siecle Vienna was a time of a burgeoning avant-garde – a time of great creativity in a city of wealth and power, where new attitudes and arts were brewing beneath a veneer of strict structure and propriety. She was an ideal subject to immortalize.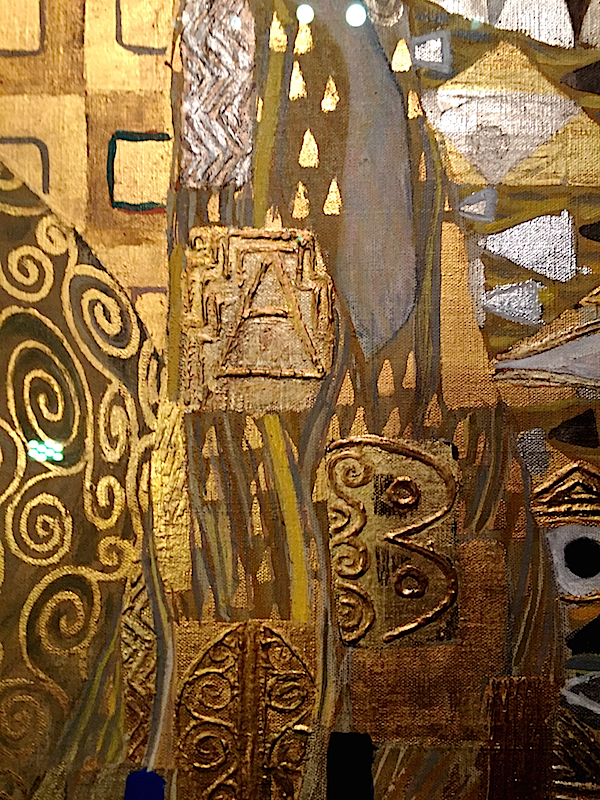 The marriage of Adele Bauer and Ferdinand Bloch in 1899 brought together two of Vienna's most prominent Jewish families and during their marriage they amassed one of the city's greatest art collections including an impressive group of Klimt's work. The famous 1907 portrait, commissioned by Ferdinand, took four years to complete and is a large piece of staggering beauty. Details include Adele's initials above and the small patterning and lavish layering of gold, reflected the artist's interest in Byzantine mosaics he saw in a trip to the sixth-century Church of San Vitale in Ravenna, Italy. The protective and erotic evil eyes are perhaps a sign of "affection" for his subject.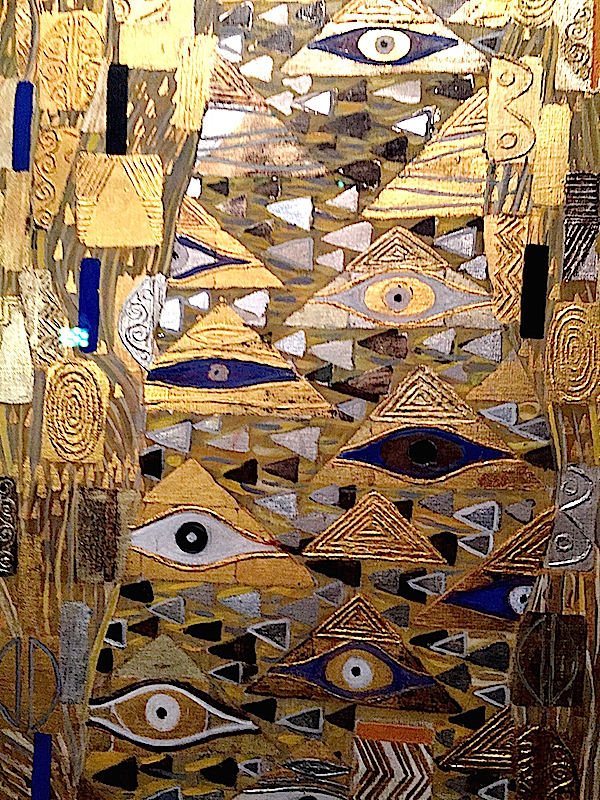 In 1918, Klimt died from a stroke at only 55 and ironically, Adele died suddenly only seven years later of meningitis at the young age of 43. She had requested in her will for her husband to leave, after his death, her two portraits and four landscapes by Klimt to the Austrian Gallery in Vienna. In 1938, following the Anschluss (the annexation of Austria by the Nazis), Ferdinand fled to Switzerland where he remained for the rest of his life. The Nazis seized his entire estate including the Klimts and the famous portrait which was renamed Woman in Gold to avoid any Jewish ties. When Ferdinand died, in 1945, with no children of his own, he revised his will, leaving his estate to his nieces, Luise and Maria and nephew Robert.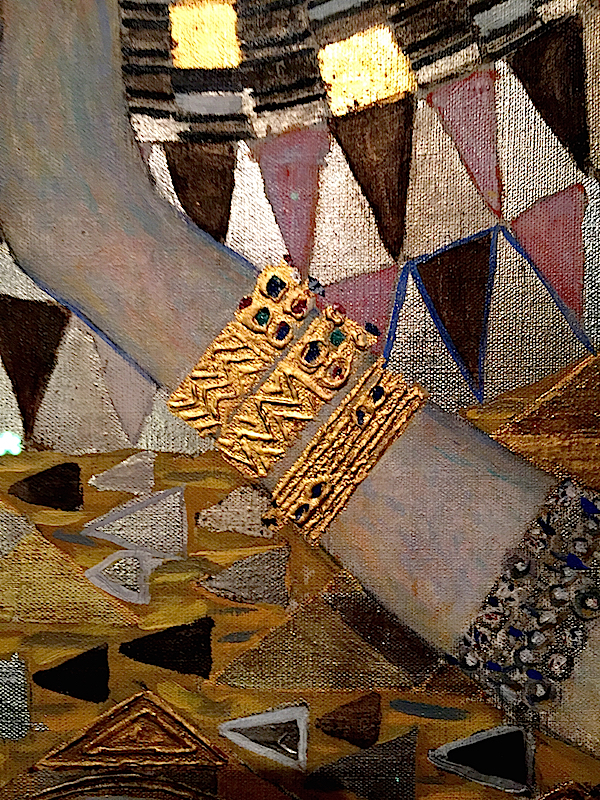 More than 50 years would pass before Maria Altmann, now an American citizen residing in California, would request the return of the Bloch-Bauer Klimt paintings in 1998.  Without going into all the legalese and antiquated Austrian laws, suffice it to say it was a long and complicated battle. But finally in 2006, with the help of devoted lawyer Arnold Schoenberg, the paintings were returned and the Portrait of Adele Bloch-Bauer I was acquired by the Neue Galerie where it now resides. Below, Museum Director Renée Price, Maria Altmann and founder Ronald S. Lauder that year.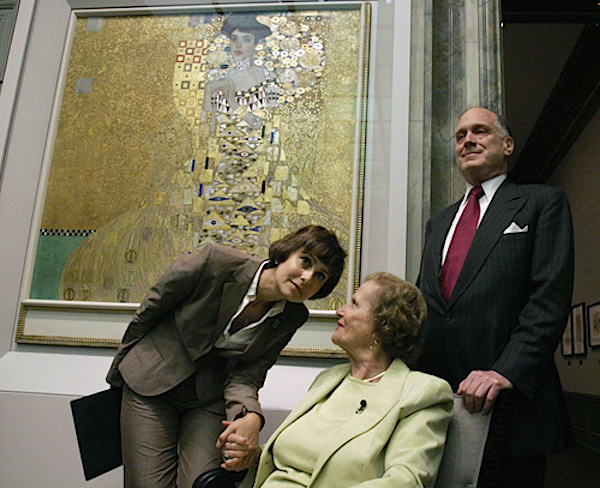 In 2011 Maria Altmann died at the age of 94. It is a fitting tribute to her life and legacy that this exhibit celebrates both her heroic battle and her aunt's legendary patronage and relationship with her portraitist.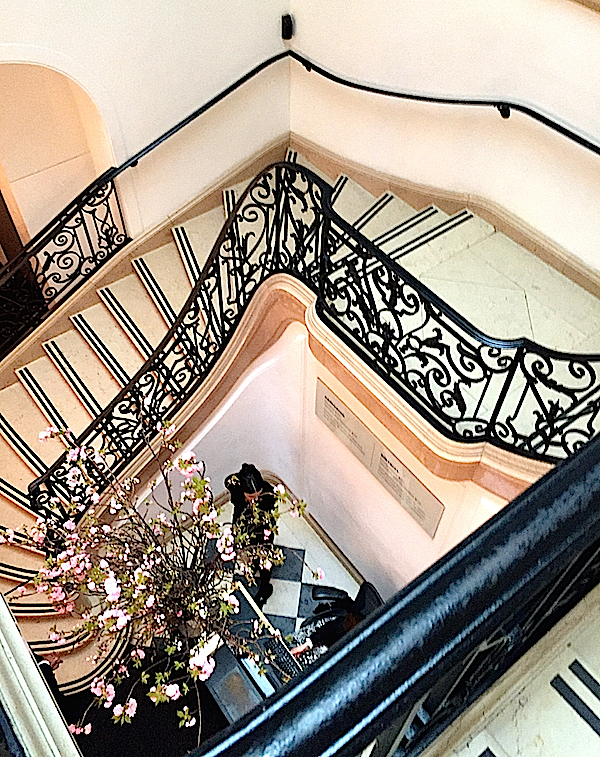 I urge you to pay a visit to the beautiful Neue Galerie, above, where you can bask in the glow of this exquisite golden masterpiece. And of course, while you are there, don't forget to stop at the irresistible gift shop where you can find such treats as the charming Toile de Vienne placemats, below, an exclusive pattern designed by artist Sara Nesbitt for the shop.