Inspiration for the Drake Anderson Kips Bay bedroom began on a trip the design partners took to London, where a state bed at the Victoria & Albert Museum captured their attention. Featuring the classic upholstery technique of gainage, the bed had all its intricate furniture details wrapped in fabric.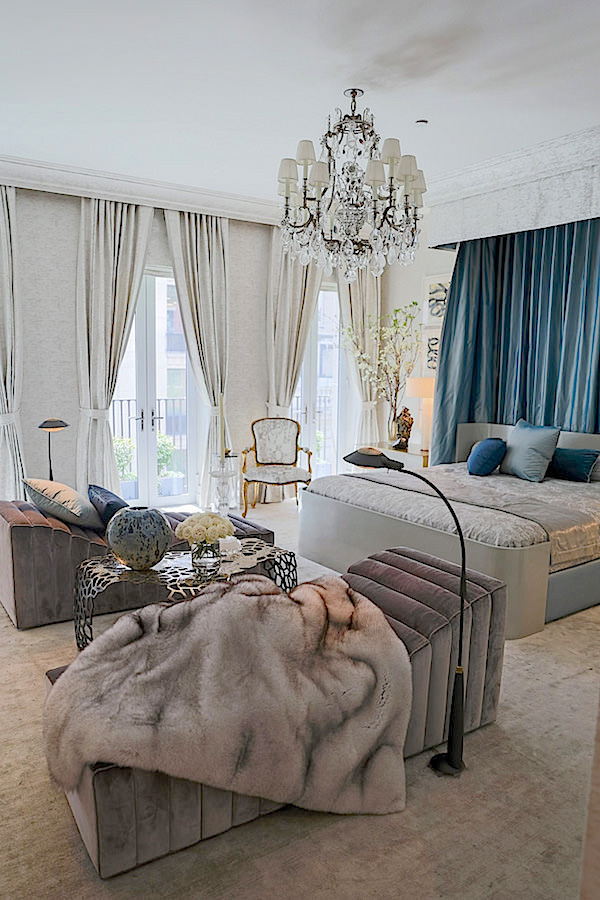 Wanting to interpret this traditional technique in a contemporary way, Jamie Drake and Caleb Anderson worked with Jouffre to swathe their room in quiet elegance, using a single Romo fabric to cover the moldings, upholster the walls and as drapes, bed hangings and valance.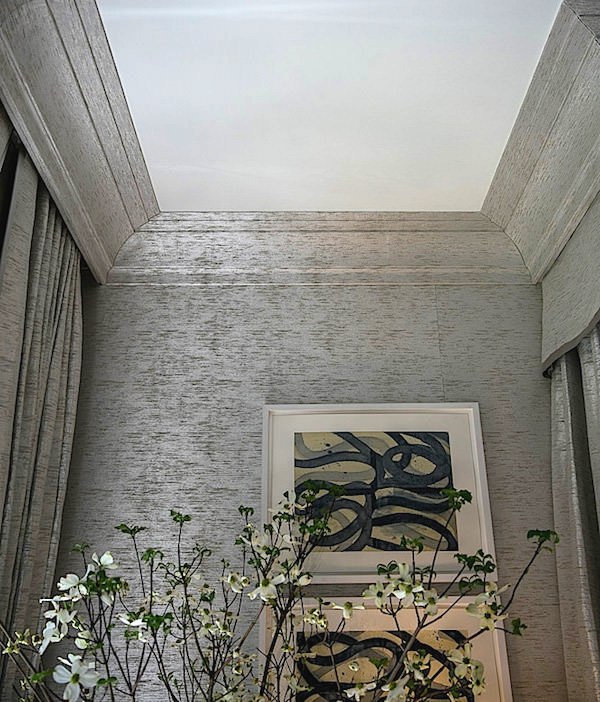 The luxury of bespoke elements fills the room. Caleb designed several pieces of furniture including the side tables of lacquered drawers encased in bronze, the bed, inspired by the curvilinear lines of art deco master Dupré-Lafon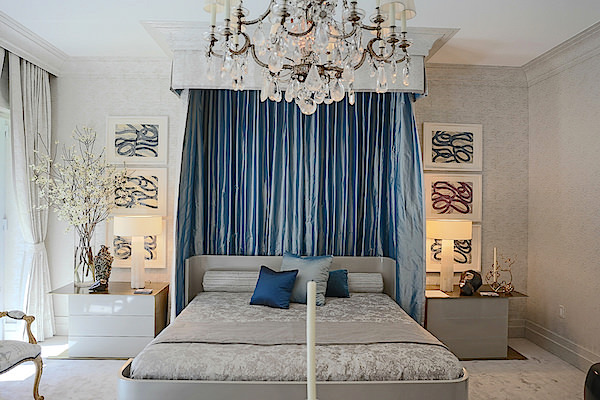 and the chaise lounges, which explore sculptural channeling, a design element having its moment. The traditional tester over the bed conceals a jewel box surprise underneath of crackled mirror, offering a secret detail of sparkling glamour.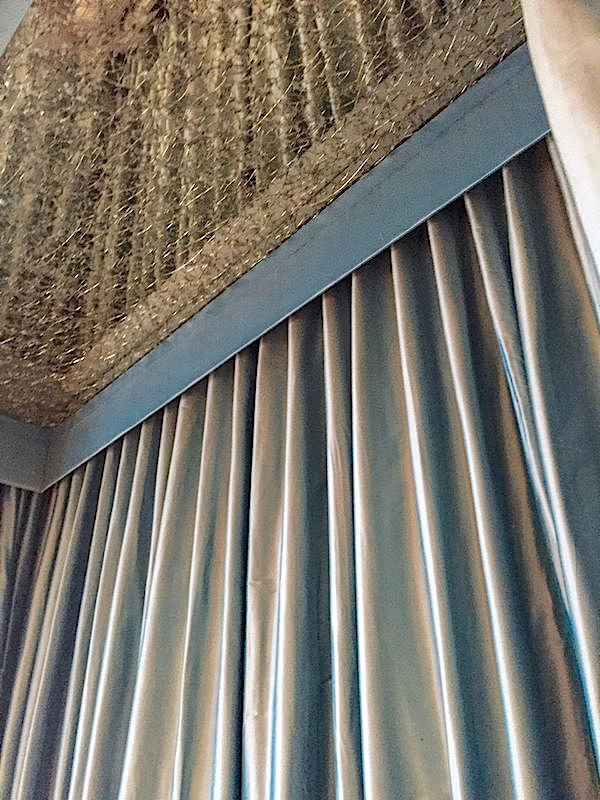 Antiques and creations by modern artisans are juxtaposed for a sophisticated expression of old and new. A beautiful antique Bagues rock crystal chandelier from Marvin Alexander hangs over a stunning David Wiseman white bronze Lattice Table. A painterly 1980s Friedel Dzubas work, echoing the cool hues of the room, sits next to the sleek organic lines of a Saint Clair Cemin obsidian sculpture.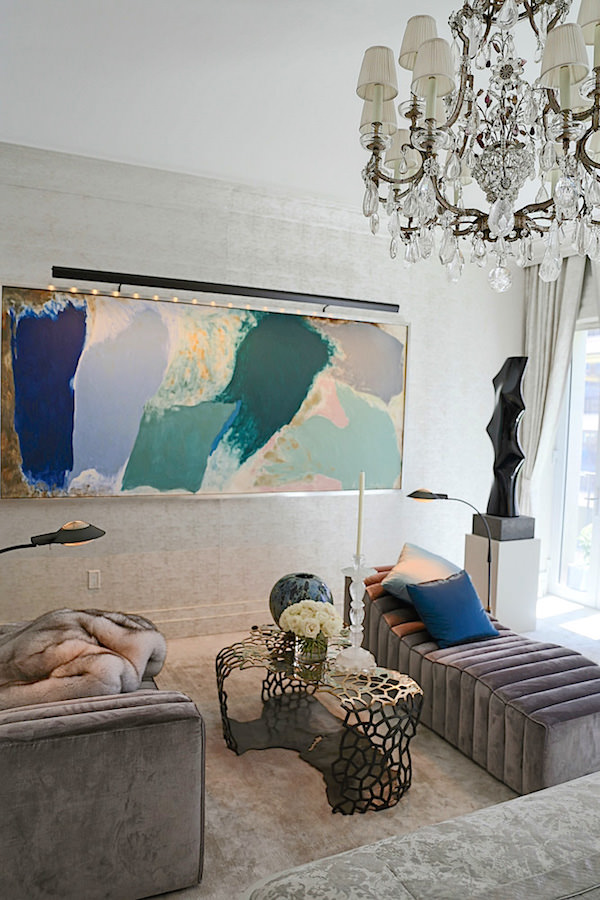 An 18th century Hepplewhite gilt armchair from Clinton Howell is updated with the modern chic of Pierre Frey's Paquebot from the new Charleston collection.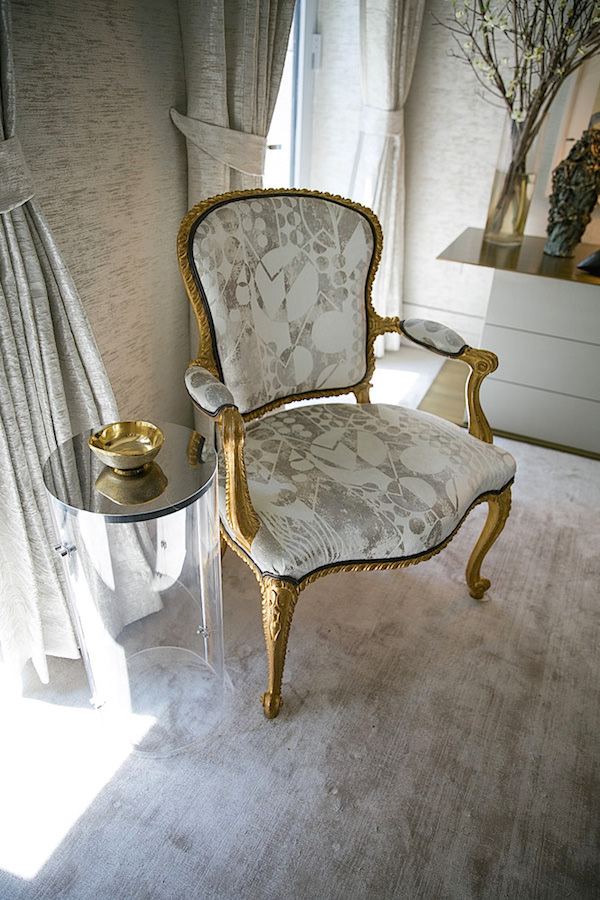 In a subtle play of form and proportion, the over scaled H.M. Luther mirror reflects the tonal curves of the room.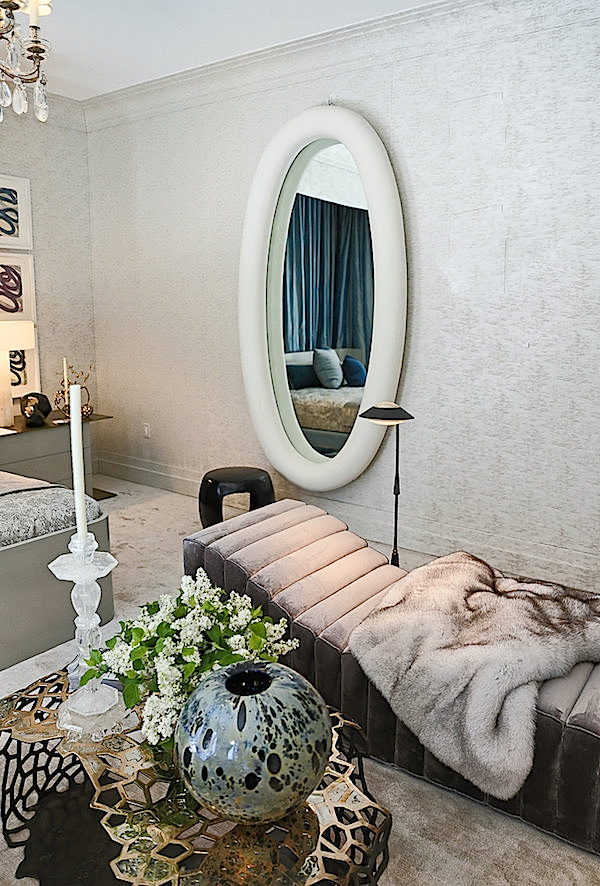 Luxurious pattern, materials and ornamentation create a vivacious visual dialogue throughout with thoughtful and creative pairings.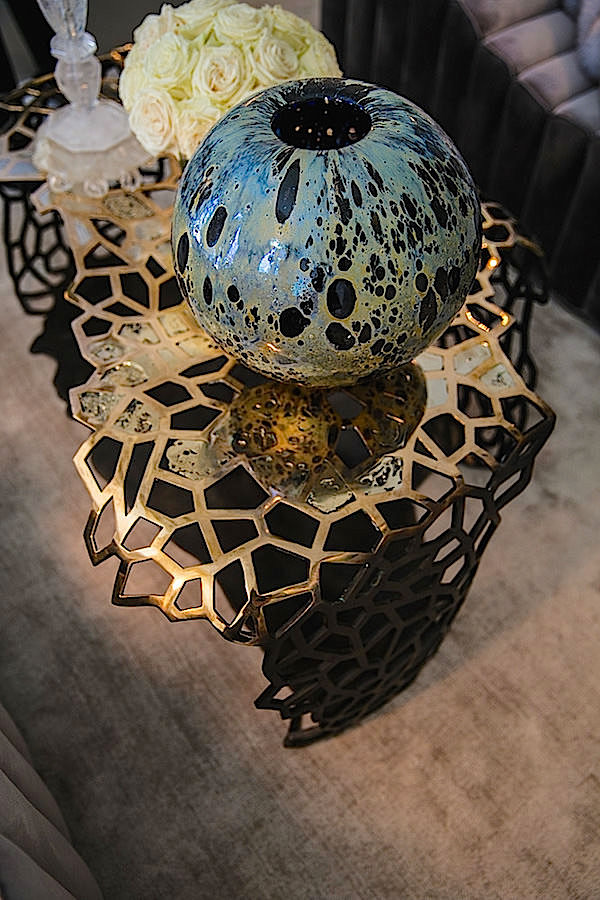 all photos Stacey Bewkes for Quintessence
Just like with their new design partnership, Jamie and Caleb have merged their aesthetic viewpoints in their Kips Bay bedroom, creating a luxurious and layered marriage of tradition and modernity.