Shopping Nantucket offers a plethora of tempting picks and Atlantic, in their spacious new spot on Federal Street, should most definitely be on your list. Longtime summer resident Colleen Darby Wurts originally started her business in a friend's Sconset garage. After spending the winter picking choice antiques, she did three big summer weekends there and was a resounding success. She then took a small space downtown on Easy Street for two years, subsequently moving to the barn on Straight Wharf, where Scrub Oak is now, for five years, where she included a small edited women's boutique on the second floor.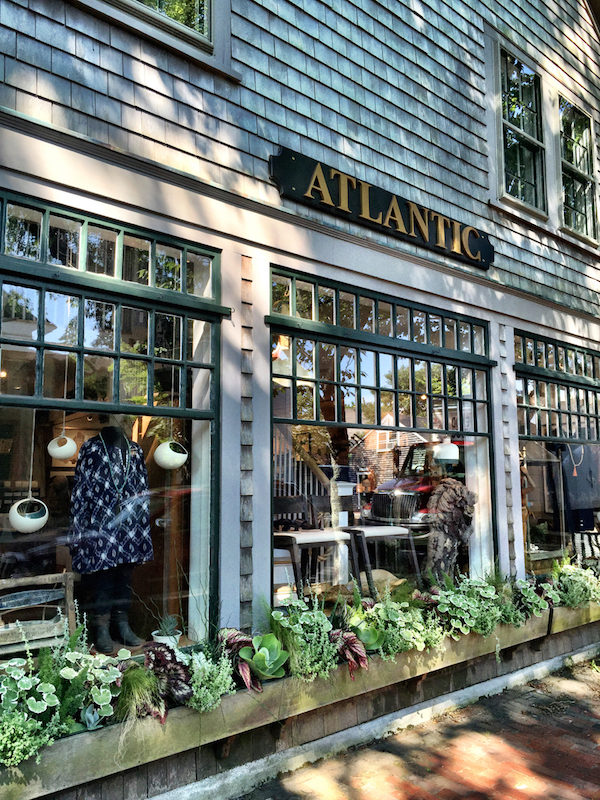 When the Federal Street store in the center of town became available, it offered the perfect opportunity for Colleen to expand. Here art, antiques, accessories, fashion and jewelry commingle effortlessly in an island friendly lifestyle environment.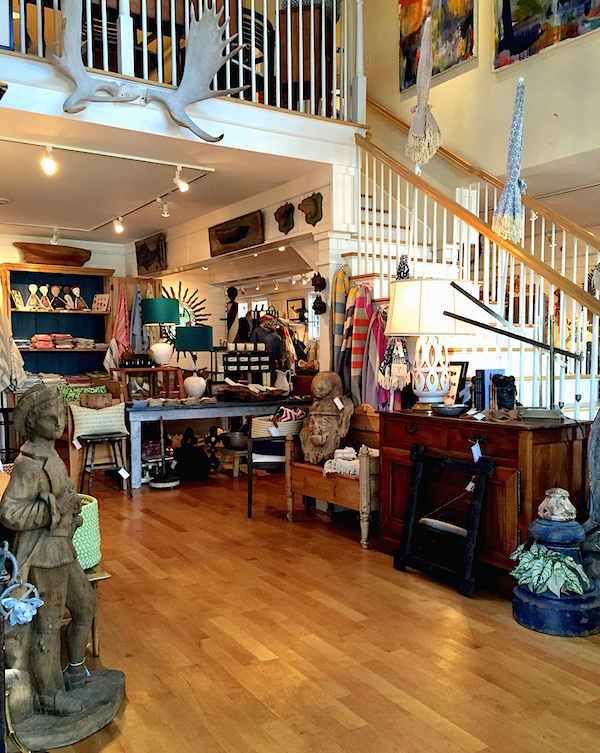 One of my favorite discoveries was the art of Alfred Ortega. Trained at the Pennsylvania Academy of the Fine Arts, Ortega's work exhibits a bold exuberance, often with saturated colors and dynamic movement.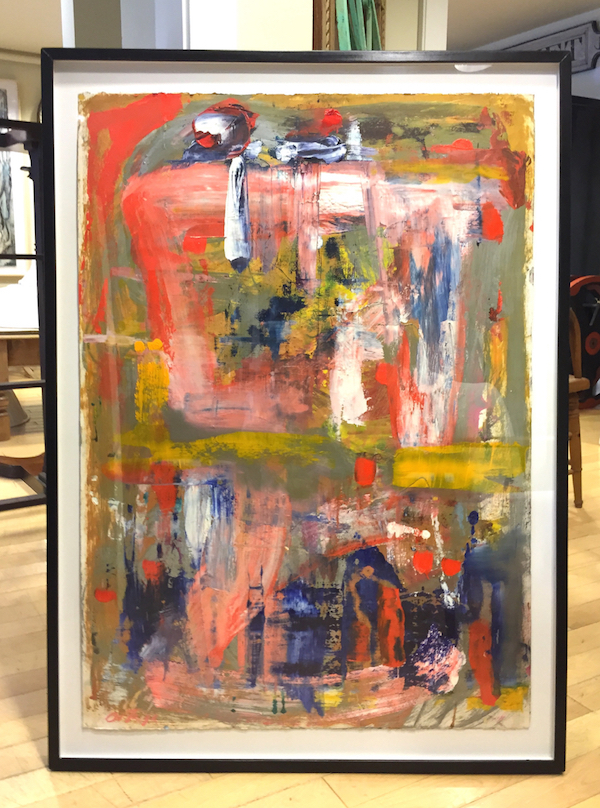 Every year Colleen goes through his body of work and selects those that resonate with her. This figural study, already sold, had a vitality and life bursting through the more monochromatic coloration.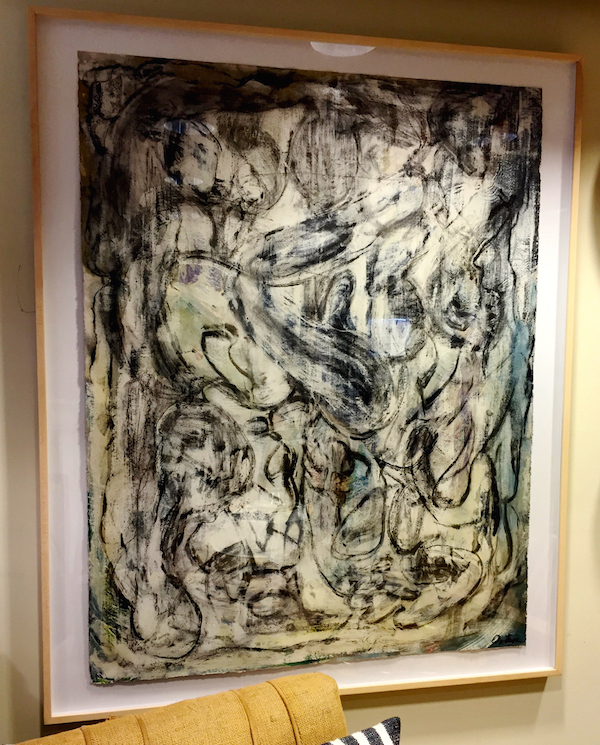 Like the best of Nantucket shops, Atlantic has a collection edited with an eye to artistry and craftsmanship. The beautiful porcelain tea lights by Lilach Lotan, a potter from British Columbia, are a wonderful example of functional art. With organic forms, expressed in a semi-matte white glaze, they look as lovely on display as when lit on a table.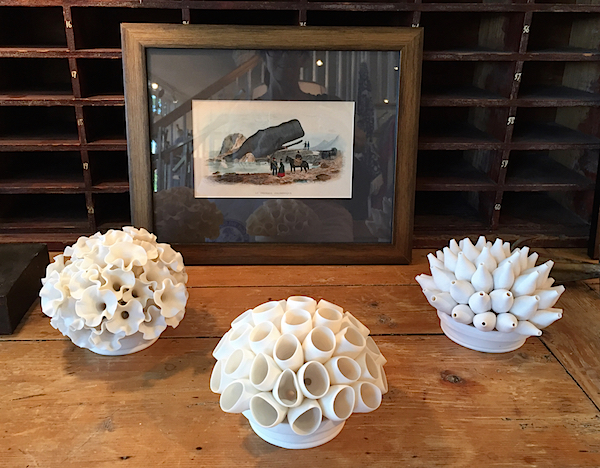 Besides their natural artistic beauty, Michelle Scholnick's sculptural bronzes can be used for a variety of functions. Their organic shapes and fine finishes are evocative of the artist's jewelry collections.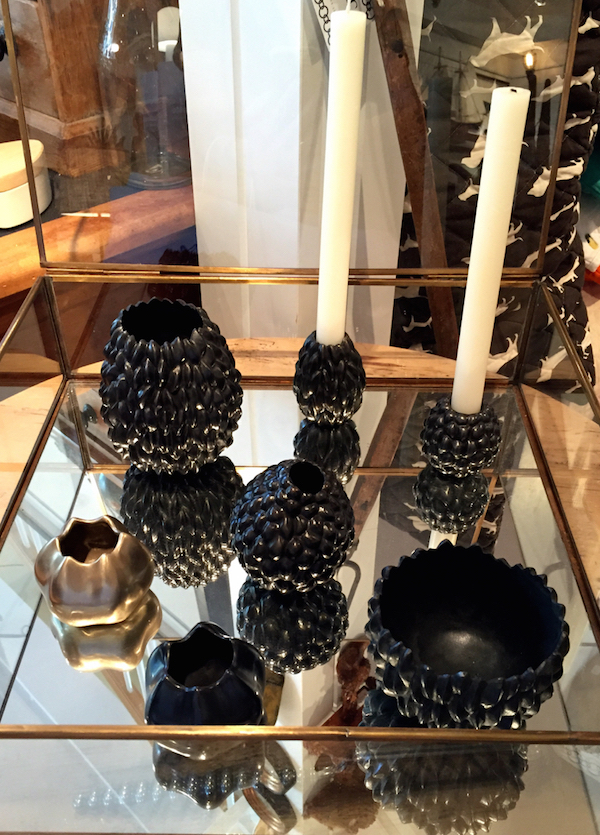 A wide ranging assortment of vintage items and antiques affirms Colleen's eclectic and tasteful eye.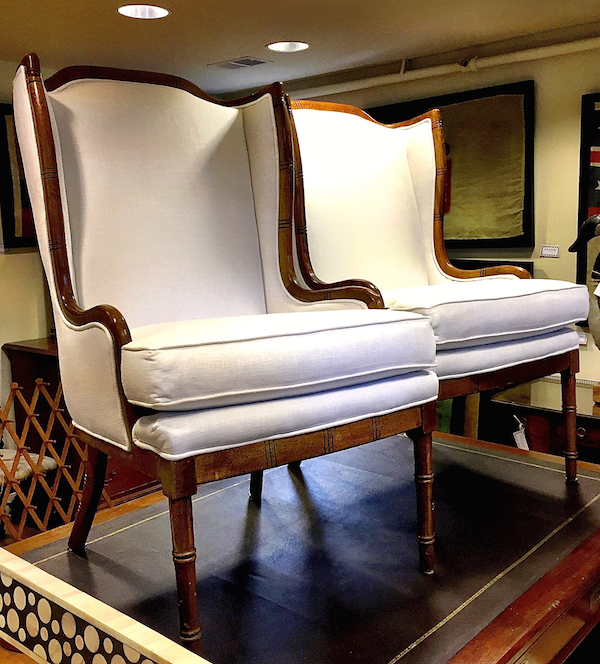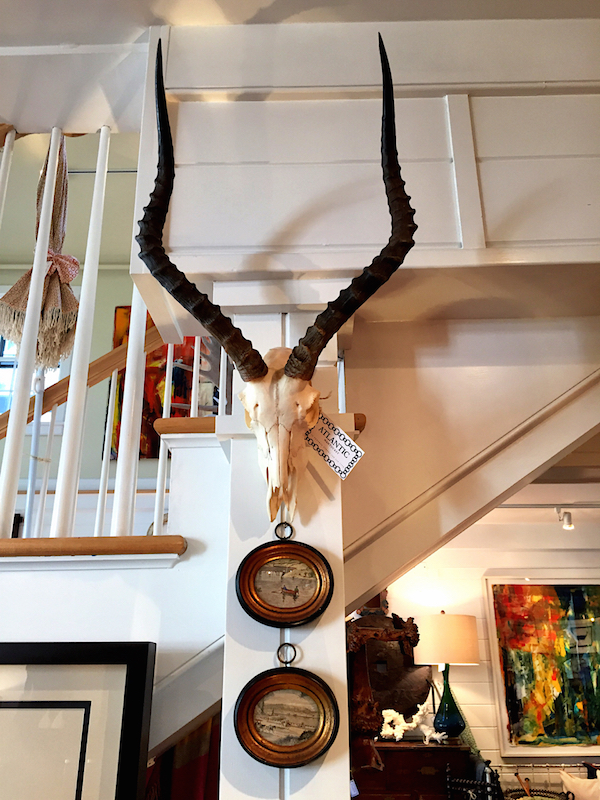 And mixed in is a collection of handcrafted artisanal pieces like American-made baskets from Akis,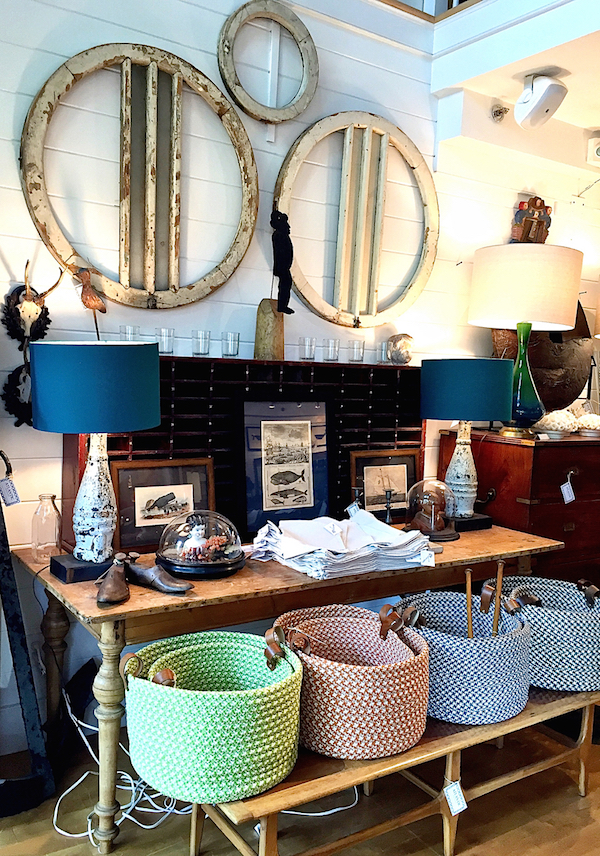 linens from cult favorite Christina Kim's Dosa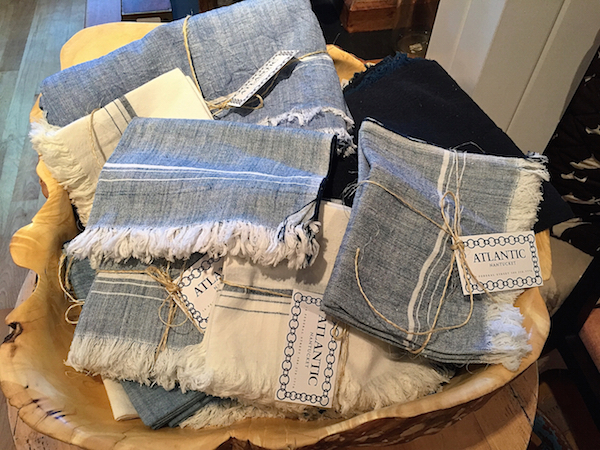 and Oaxaca and Chiapas, Mexico sourced Abrazo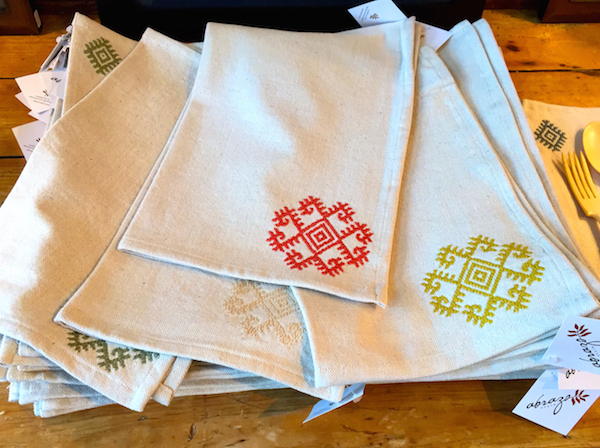 and Kerry Cassill's fun one of a kind beach umbrellas.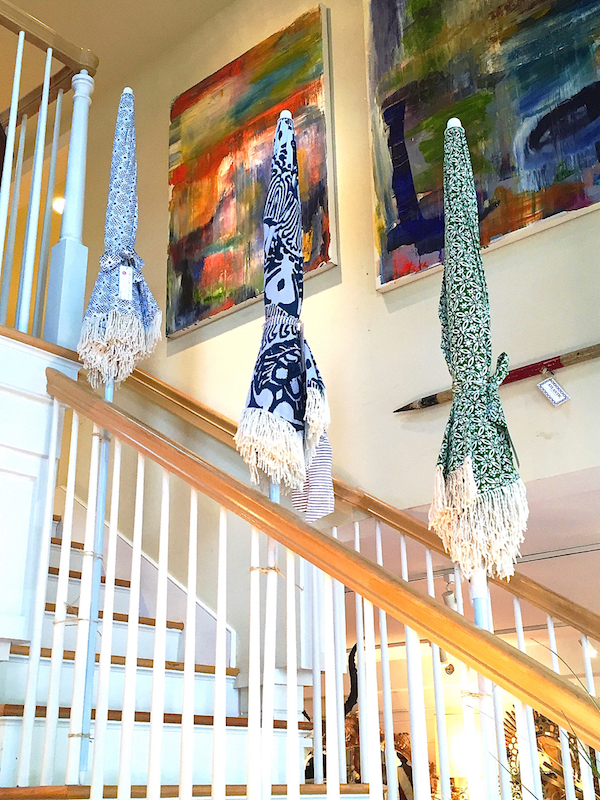 In the fashion category, Colleen looks for the same unique qualities as she does in her home furnishings – lesser known brands with a high level of creativity and craftsmanship. The hand crocheted bags of Lorenza Gandaglia are a favorite. Made in Florence by skilled artisans, they exude casual Italian chic. Whether a tailored tote,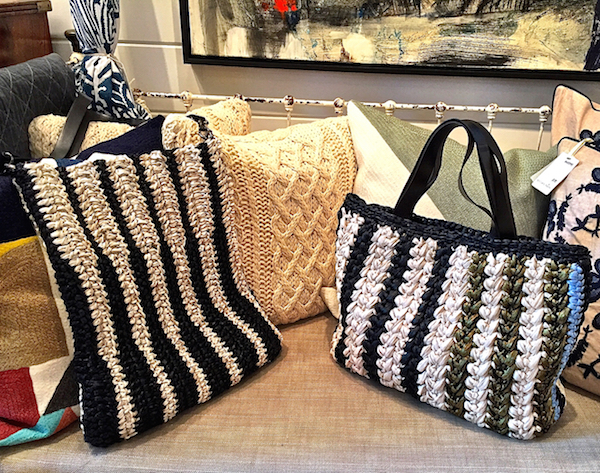 colorful clutch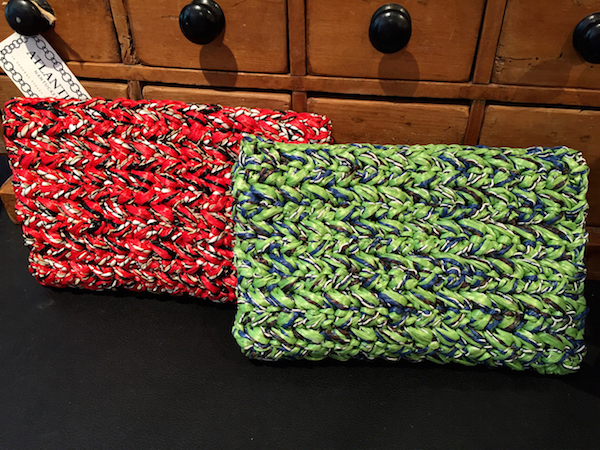 or gypset hobo with a little bling, they are covetable fashion statements.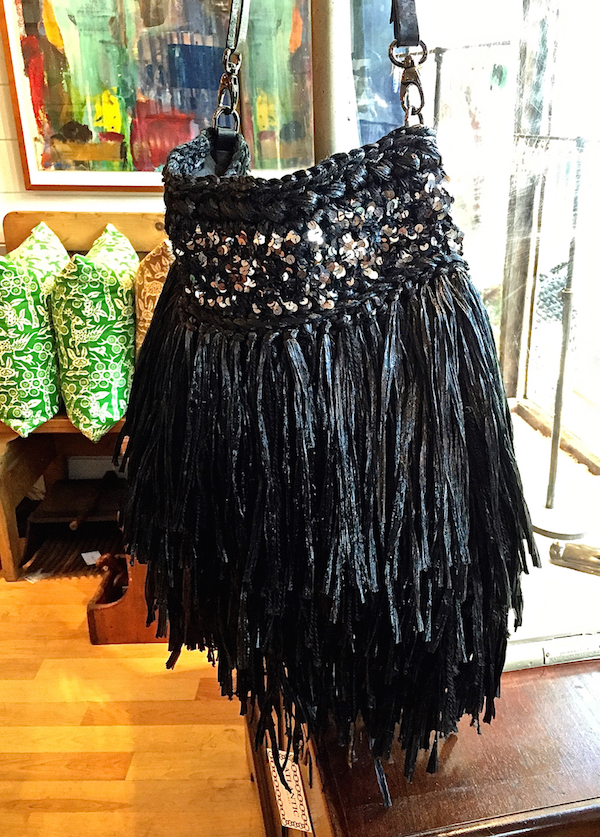 And for easy summer style, the Linde bags, designed in St. Barth's and made in Paris of Italian leather, are hard to beat. In a kaleidoscope of textures and colors, Colleen has sold so many that they produced an Atlantic blue version this year.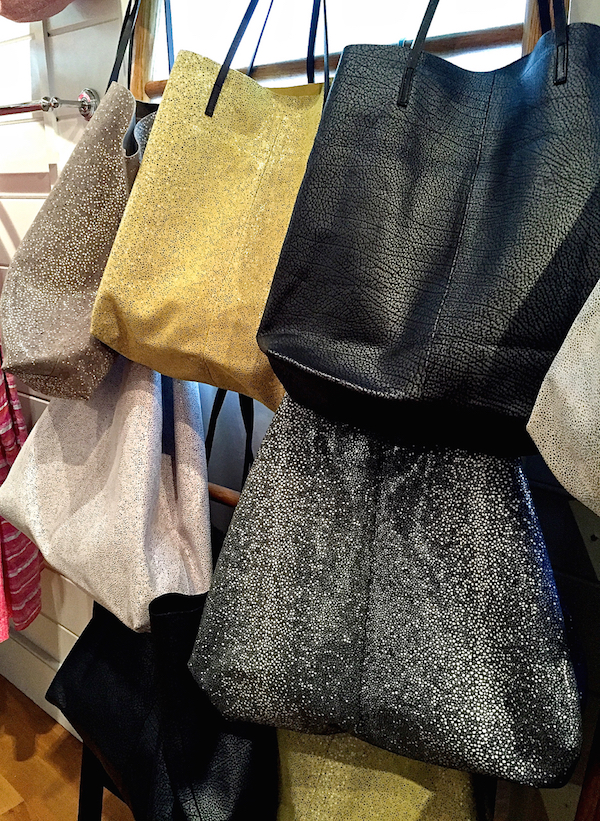 For clothing, Colleen carries a collection of small, idiosyncratic lines such as Australian Megan Park, whose artistic sensibility is a perfect fit.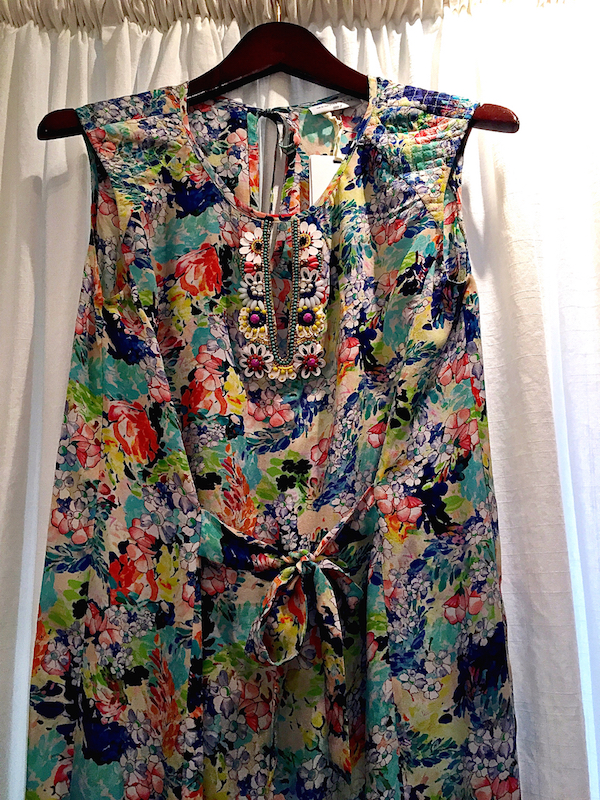 And this year she went to Paris and picked up several smaller lines which don't show up in New York, that have proved very popular, such as Belgian Sofie D'Hoore, whose Jil Sander-like understated structured style has a detailed purist form.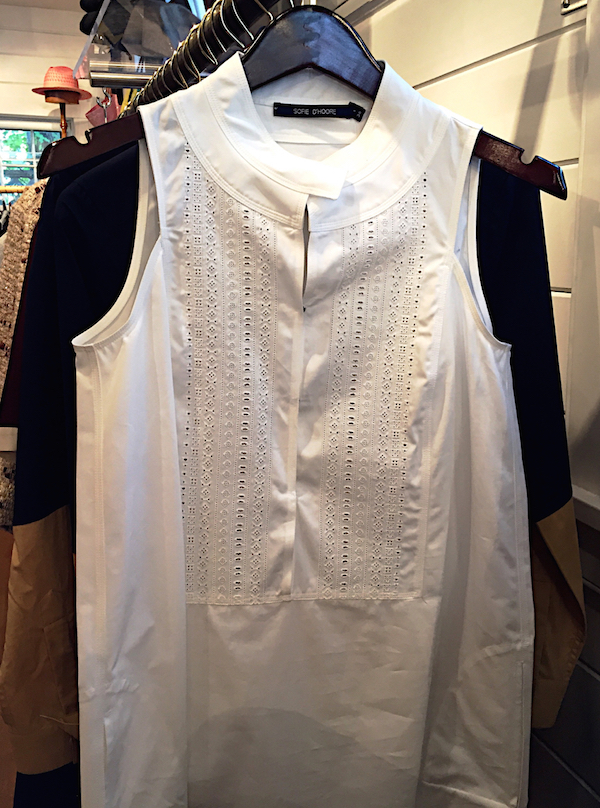 And lastly, there is of course jewelry. My favorite collection is probably from RISD grad Annette Ferdinandsen. Leaves, coral, feathers and birds are expressed in her delicate nature inspired pieces. I especially love her signature claw setting.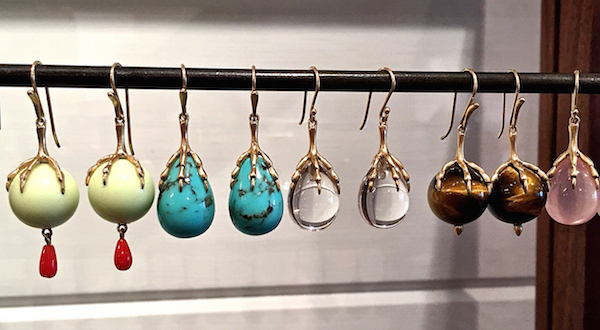 The atmosphere at Atlantic is a unified collage of products that define Colleen's love of craftsmanship and authenticity. And there is that wonderful sense of discovery that you can find each time you visit.