As I'm Nantucket bound, excited to be getting ready for an extended stay, I was thinking of past journeys and what images connoted the summer ritual of packing up and heading out for the season and one immediately came to mind – that of the classic Jeep Wagoneer. You may remember the Tommy Hilfiger ad from five or six years ago for his "The Hilfigers" campaign that featured a classic woody. Packed to the gils with vintage tartan and wicker baskets, the car symbolized the essence of all-American family road trips.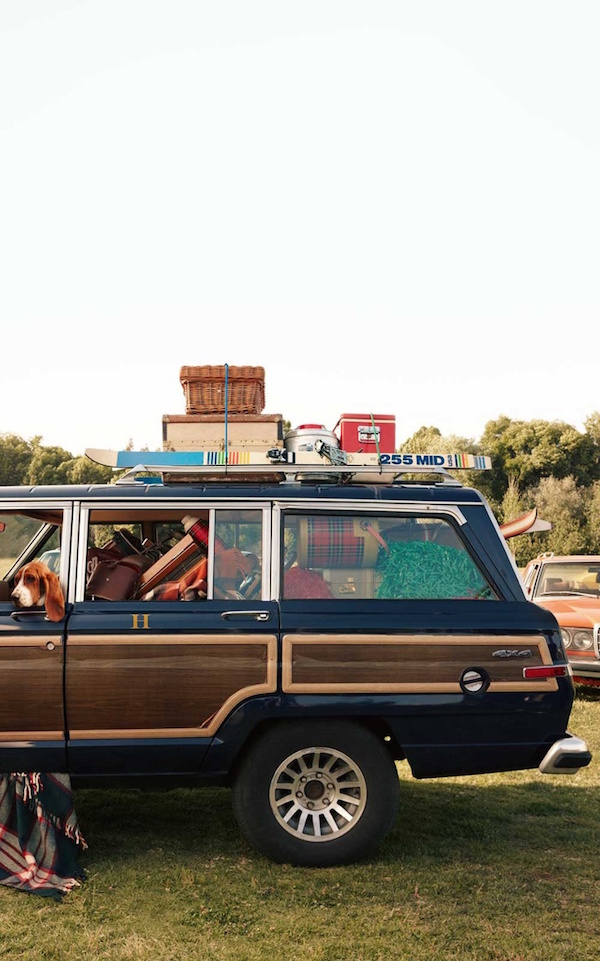 Other vehicles may fall into the summer island beach category – the Land Rover Defender is another classic that comes to mind – but nothing has quite the same all-American appeal as the beloved woody. The first modern SUV, it was introduced in 1963 and made until 1991, making it the first four-wheel-drive vehicle with automatic transmission and the longest domestically produced vehicle on the same (car) platform.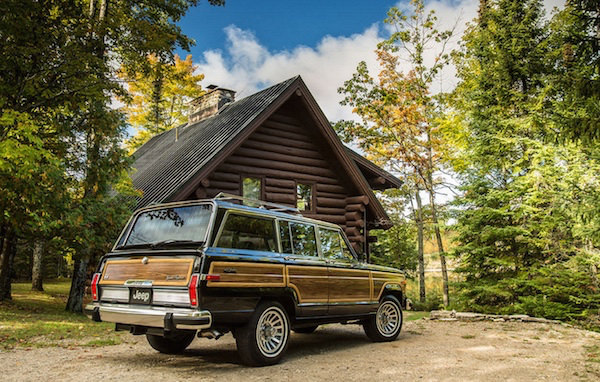 The Grand Wagoneer models, example from Jeep above, were made starting in 1984 and are now highly collectible. With the iconic wood paneling, leather-trimmed upholstery, aire conditioning, AM/FM/CB stereo radios and a powerful V8 engine, they were the first luxury car in the SUV category. The Hilfiger model was, I believe, a 1989 and a classic 1984 below.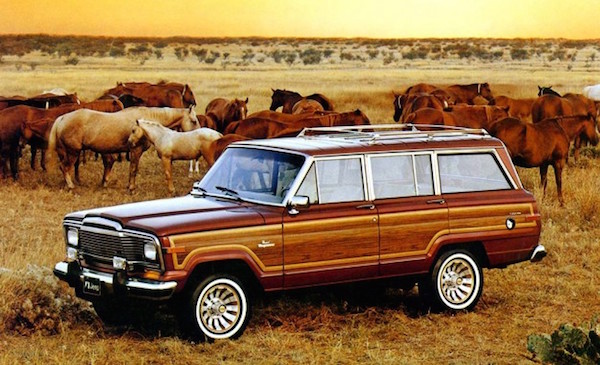 Jeep recently announced that they will be bringing back the model for 2018. While the details seem to be under wraps, the car is being billed as a premium vehicle to compete with upper end SUV's such as Range Rovers and Mercedes. Let's just keep our fingers crossed that they look to the past to move forward. Take a peek at a few vintage models spotted on island. Below, a 1985 model via the Street Peep.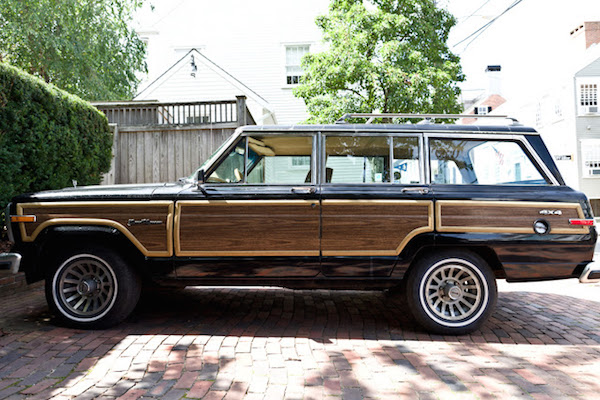 A very early model without paneling via off road action, that I have also seen on island.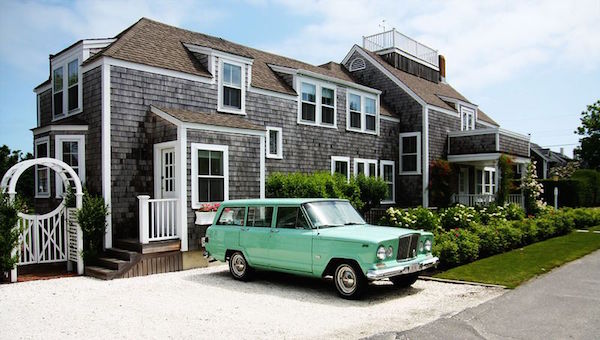 a bolder color choice via classy girls wear pearls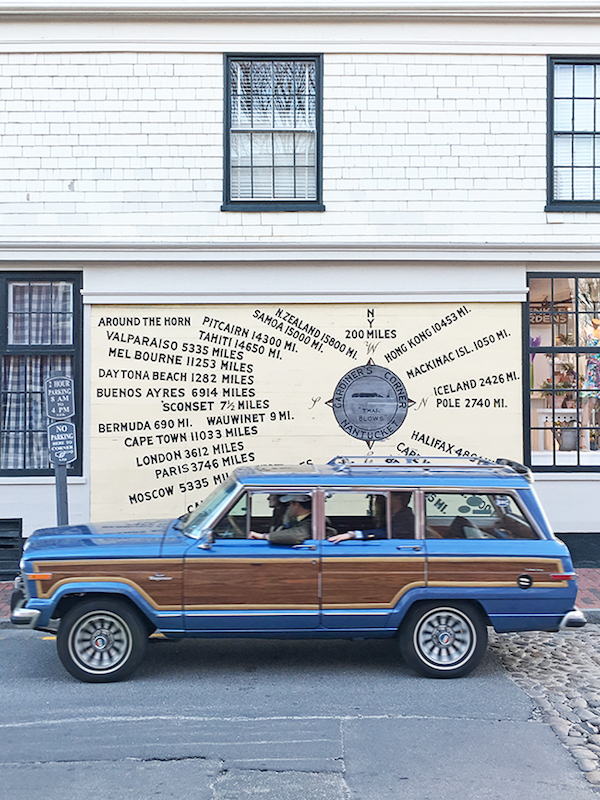 and a classic view via Instagram.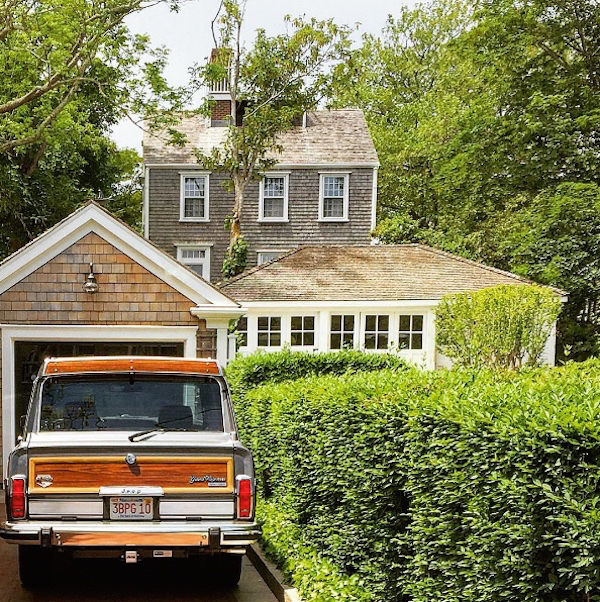 Stay tuned for summer fun from the Grey Lady and perhaps even a little woody spotting.