While it would be impossible to top the enormity and stellar selections of the milestone Bunny Mellon sale last fall, an upcoming Sotheby's auction this October will present the property from another distinguished Virginia horse country estate. The elegant home of Mary Sayles Booker Braga's 'Oakendale,' near Middleburg, below, contained a collection of fine art, furniture and decorative art purchased from many of the best dealers in New York and London.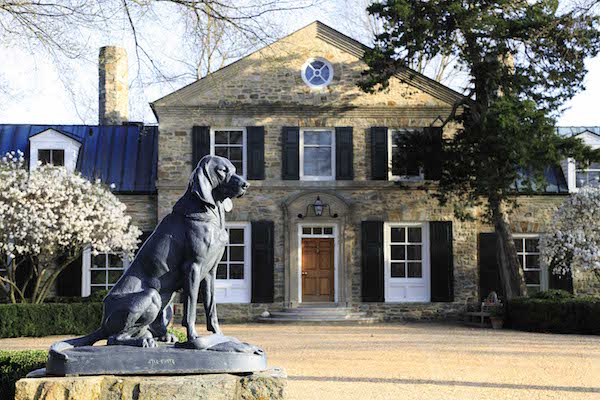 With a love of both the Virginia equestrian lifestyle as well as the English country house, Mrs. Braga developed a disciplined and educated eye. From 17th century English landscapes and 20th century portraits to period English furniture and porcelain to whimsical pieces such as Andrea Spadini's bronze dancing elephant with accordion, below, it is an auction reflecting the personal tastes of a passionate collector.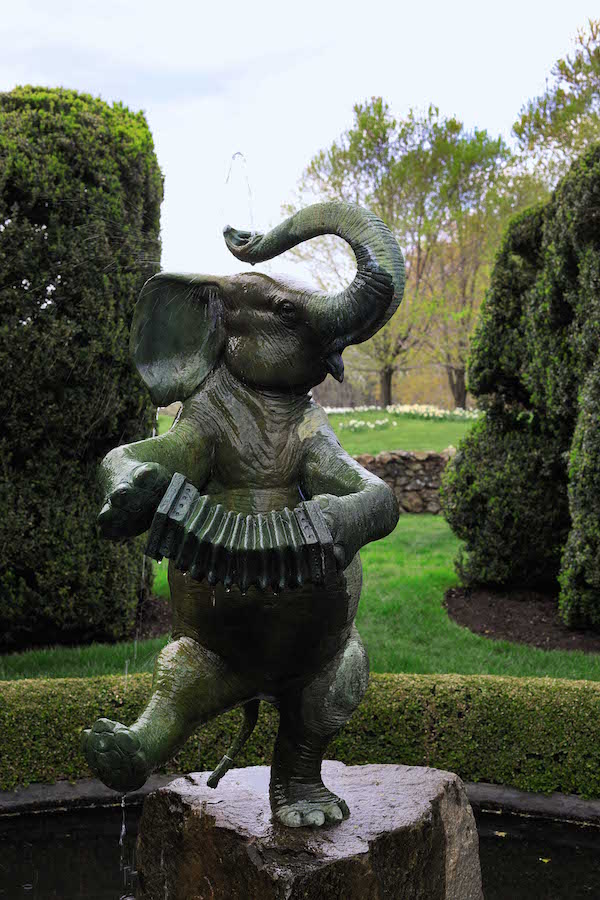 Thomas Spencer may have started his career as a painter of portraits and miniatures, but it was his spirited paintings of great horses of the day such as his "Sterling, Belonging to the Duke of Bolton" below, that caught the eye of Mrs. Braga. Hung above one of a pair of George III polychromed japanned D shaped pier tables, it is a vignette of 18th century English elegance.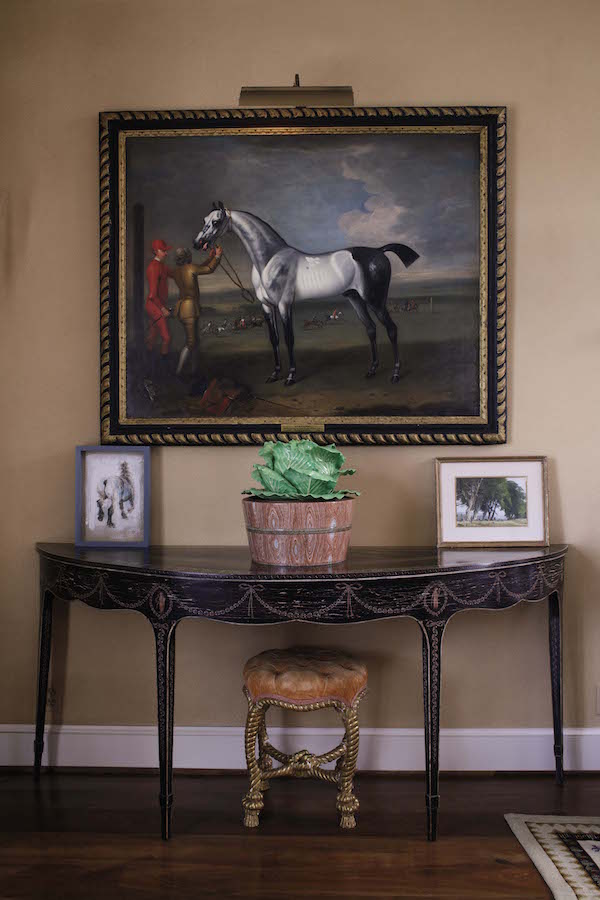 In a corner of her house, a scene of charming English antiques is to be offered. A George III giltwood girandole (although I must admit not seeing the arms), Louis Fairfax Muckley's "Varieties of Woodpecker," a lovely Worcester 18th century tureen and pair of plates and an exceptionally charming George I inlaid walnut demo-lune games table are assembled.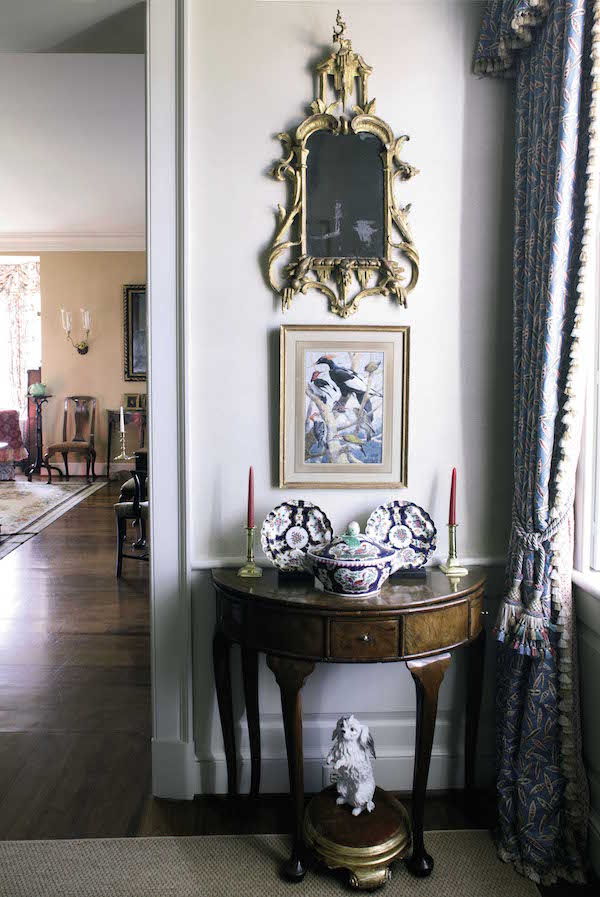 A variety of bird paintings is in the collection including "Cockatoos in the Their Natural Habitat," a marvelous Audubon-like work from Argentinian artist Axel Amuchastegui, below.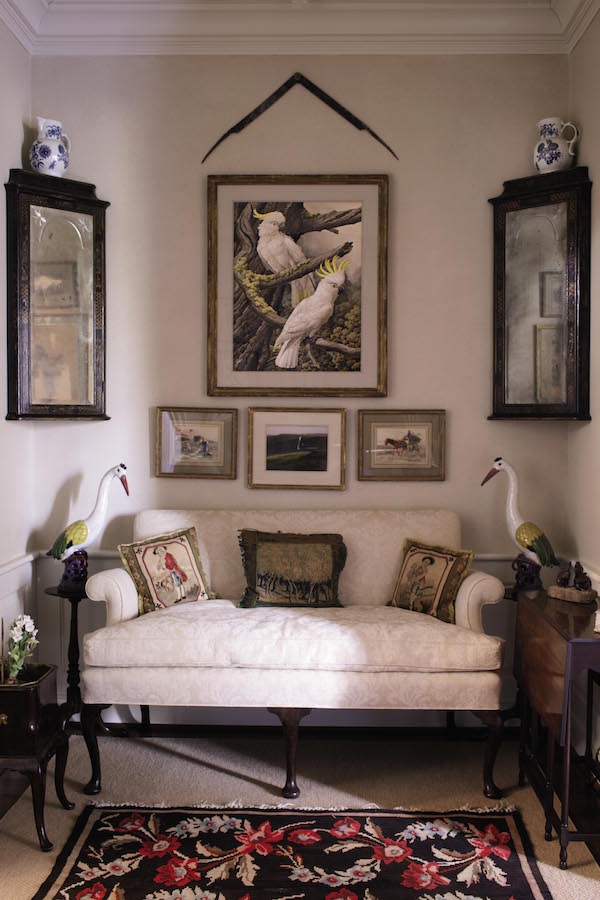 There are many more antiques and collectibles to discover in this Sotheby's auction from fine furniture like the 18th c. Queen Anne high chest of drawers to ceramics such as the Derby botanical service below. While we don't want to rush through August, it's something to put on your calendar to enjoy after the summer has wound down