One of the most wonderful aspects of the upcoming BlogTour event I will be attending in London is its collaborative nature. Between all the design events at the London Design Festival, the sponsors, the media partners and the group of attendees that Modenus has organized for BlogTour, there are many opportunities for symbiotic endeavors. In particular, I began thinking how several of the sponsors could indeed complement each other.

I was so excited to learn about Wallunica. This innovative German company is out to make wallpaper the new paint! Here you can create your own bespoke wall covering from any of hundreds of free digital images on their site or you can upload your own photo or art for a truly individualized design. Just imagine the possibilities!! Their site contains everything from traditional patterned designs (just love this colorway).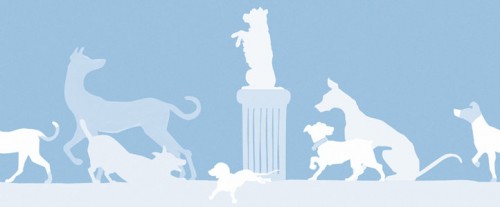 to art
to a wide variety of photography

You could spend hours down the rabbit hole here (ahem, guilty already). They even show some cool applications of their amazing technology. The Hard Rock Café in Hamburg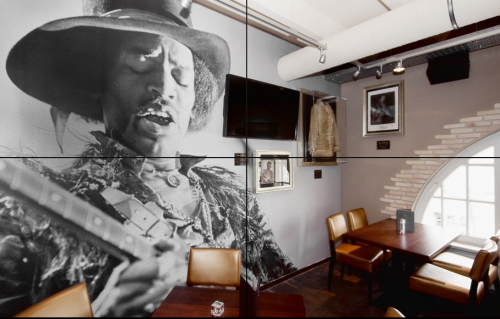 The foyer design of the MET Studio in Stafford, England by Oliver Shenton, K.O. Creative.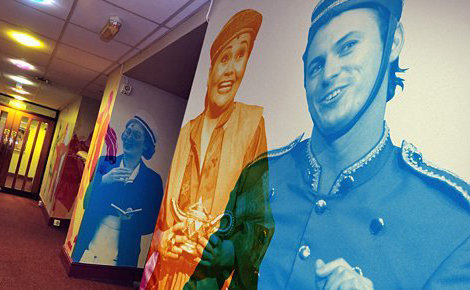 The Fox Hotel in Copenhagen where artists from around the world created different designs for each room.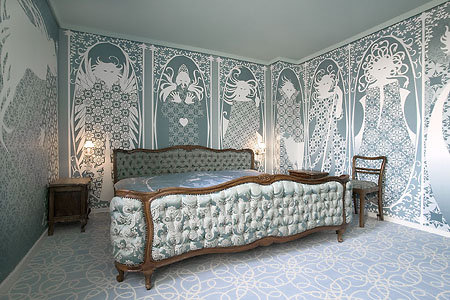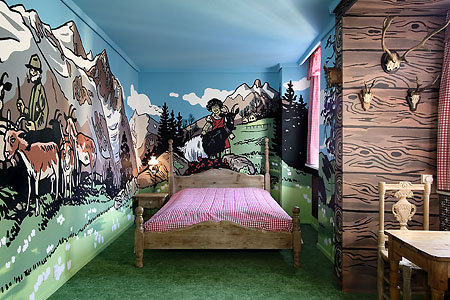 or a meeting room at Volkswagen Arena in Wolfsburg, Germany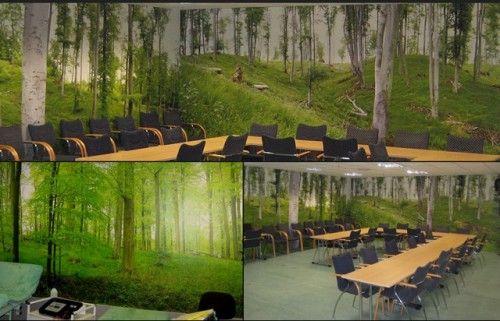 But of course you can invent your own art as well.
Then on Sunday a new sponsor for the trip – Spirit of Sports – was announced. A brand new business, Spirit of Sports is a brilliant concept. This internet retail venture is another company with wide ranging possibilities.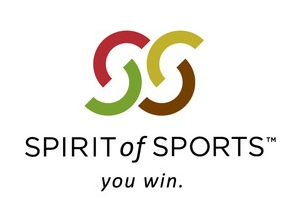 Specializing in distinctive sports-related fine art, they carry everything from paintings, sculpture and photography to luxury gifts. Don't expect to find logos or collectibles – this site is a high end source for those looking to make a visual connection with a sport they love – to support their memories, accomplishments or just appreciation. And I doubt it's a coincidence that their logo makes a slight reference to the Olympics. The connection between art and sports is a historic one – art competitions were even a part of the early modern Olympics games.
"11th hole …" by Linda Hartough
"Horse Race, Ants View" by Doug Lew
Then I had a lightbulb moment. I thought – what a great pair. Imagine using Wallunica to set the stage so to speak for the artwork. For example, imagine having this fabulous photo by Gerhardt Launer from the Wallunica gallery blown up on one wall of a family room or study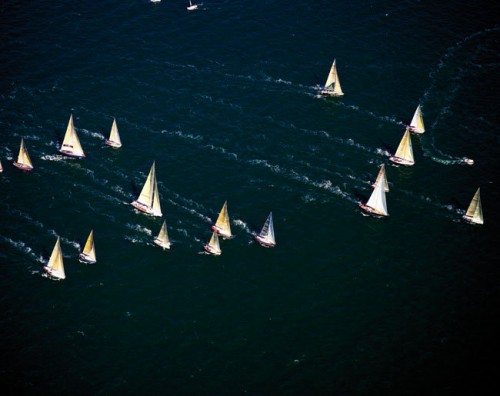 paired with "Flying Home" by John Mecray from Spirit of Sports on another.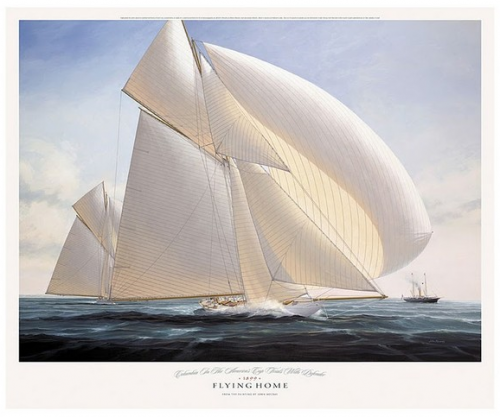 Or Spirit of Sports artist Steve Kuzma's "Cyclists"  below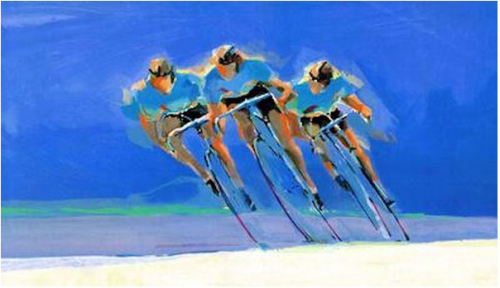 with a Wallunica mural made from a photograph of the Tour de France – something like Jasper Juinen's fabulous shot here from Getty Images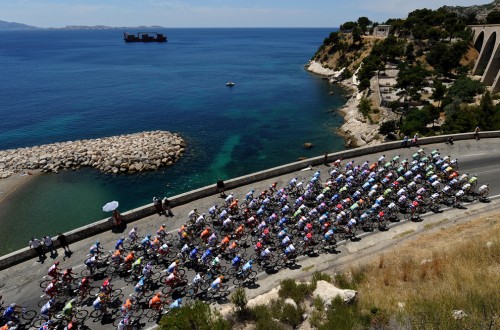 Spirit of Sports is so new that their full website won't launch until later this year (you can see a sneak peek selection on Modenus) but I would guess they will be carrying a wide variey of high end art and accessories of all sorts. I couldn't help taking it a step further.
So how about that same Gerhardt Launer sailing image above paired with, for example, a vintage sailboat model in a glass or lucite case – I would imagine such a unique item might be part of the Spirit of Sports future inventory.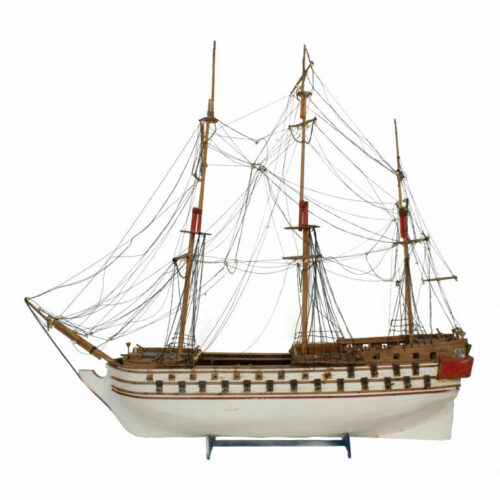 Or imagine the graphic impact of a huge panoramic landscape of the Alps like this

across from perhaps a very collectible original vintage ski poster – the kind of item I'd love to see at Spirit of Sports!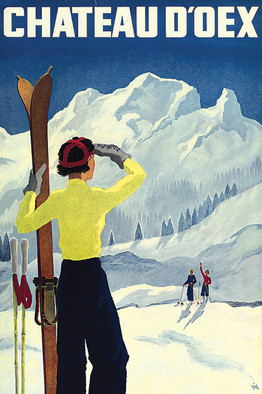 Or lastly, I can easily picture a fantastic mural from Wallunica of a vintage baseball photo like this one of the iconic 1927 Yankees team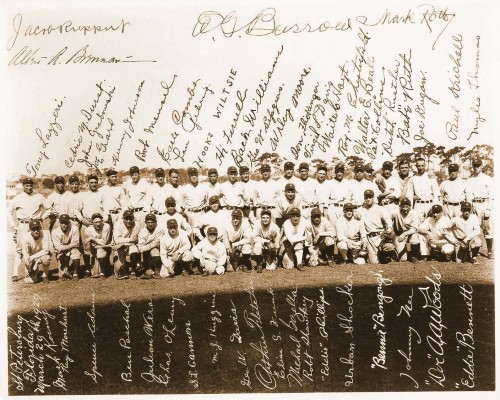 Paired with a number of baseball paintings and accessories from Spirit of Sports (these two already up on Modenus). I'm betting they will have a rather deep baseball category with a wide spectrum of art and special finds!!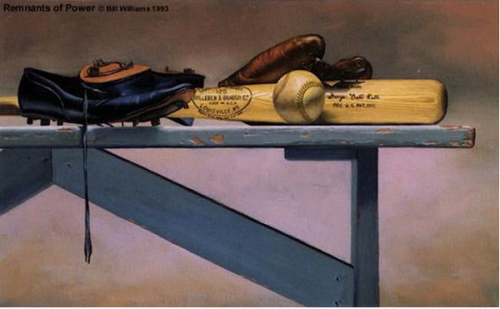 "Remnants of Power" by Bill Williams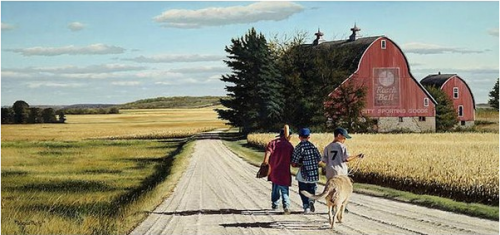 "Road Trip" by Terrence Fogarty
I'm sure you readers are already putting together your own mental combinations – and for designers, it opens up an entirely new venue of ideas – for both residential and commercial applications. I even heard mention of something exciting brewing between Spirit of Sports and the design mentors on Lisa Ferguson's excellent Decormentor site. Collaboration is contagious. And I'm happy to have the bug!!