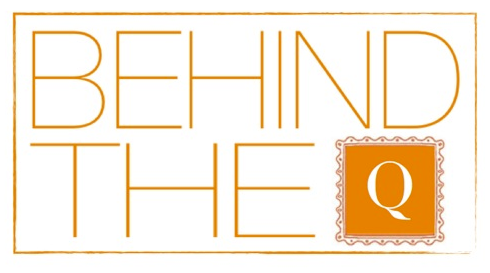 I am thrilled to present the debut of BEHIND THE Q, a monthly feature showcasing behind-the-scenes visits with select stylemakers. In entertaining venues outside the workplace, you can experience through both video and editorial content, their style quotients and insight into their creativity.
Our first feature is with the hot young design team Tilton Fenwick. Recently selected by Traditional Home, the largest upscale shelter magazine in America, as one of this year's 20 up-and-coming designers to watch, they were featured in the premiere issue of the digital magazine TRADhome, and chosen to design a vignette for Traditional Home at Design on a Dime, the Housing Works charity event earlier this month.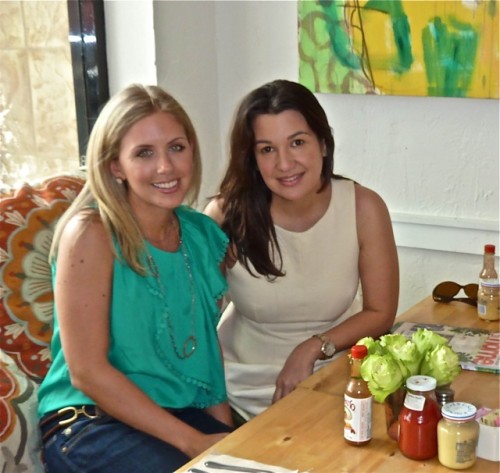 Anne Maxwell-Foster and Suysel dePedro-Cunningham are a vivacious and talented duo that I had the pleasure of recently spending the day with. They took a field trip to the charming design-savvy town of New Canaan, Connecticut where we visited several of the stylish stores. Taking a break in my favorite lunch spot, Rosie's, we had a chance to catch up.
Take a little tour of New Canaan with us and see what drives the Tilton Fenwick style.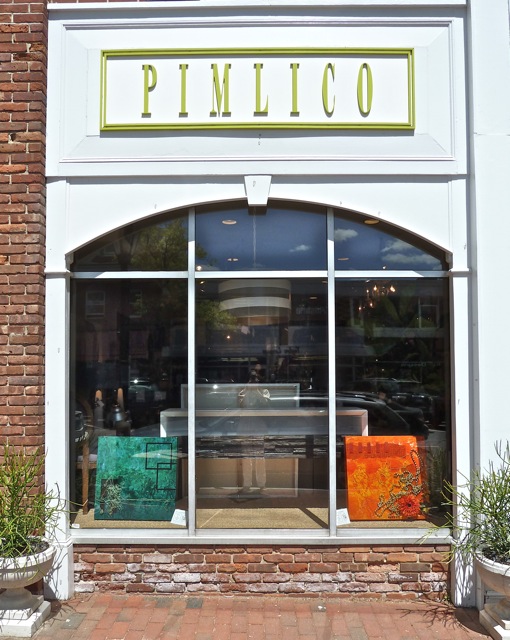 Pimlico is a small gem of a store carrying the chicest of offerings from furniture to accessories. Owners Melissa Lindsay and Jill Saunders have their fingers on the pulse of what's new and are constantly refreshing their merchandise with an eclectic mix of modern and antique.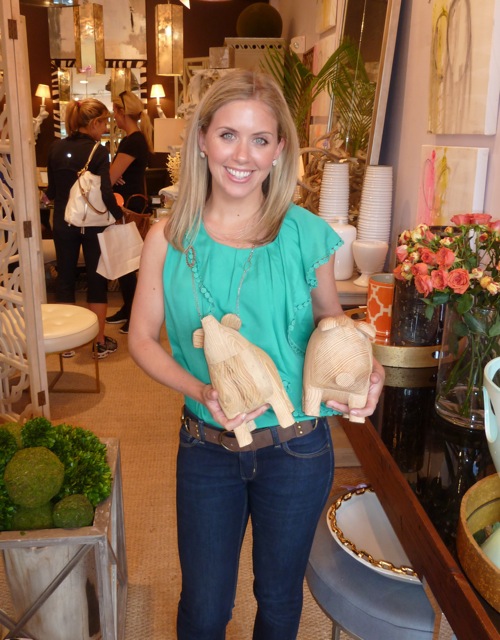 Anne chose these adorable carved wooden pig bookends. What a whimsical additional they would be to any vignette! Suysel sits next to her choice of a marble top side table with hammered brass frame. It's chic and modern but with a hand crafted artisanal feel. And did you notice Suysel's fabulous sandals? She got comments everywhere we went!!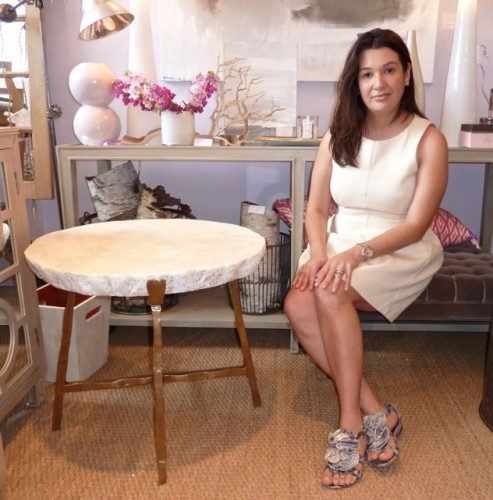 The Linen Shop is chock full of tabletop, bed and bath as well as personal accessories. Every corner boasts artfully displayed temptation. A wonderful source for hostess and holiday gifts, it would take you all day to sort though everything hiding in this establishment.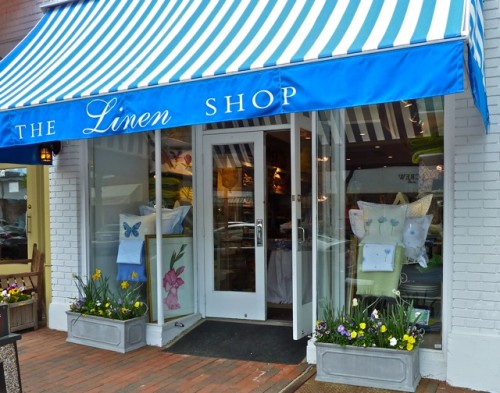 Anne and Suysel hold their picks – a John Robshaw Sycamore Bolster and Matouk Georgian Knot Silver bedding, both perfect to spruce up a summer rental!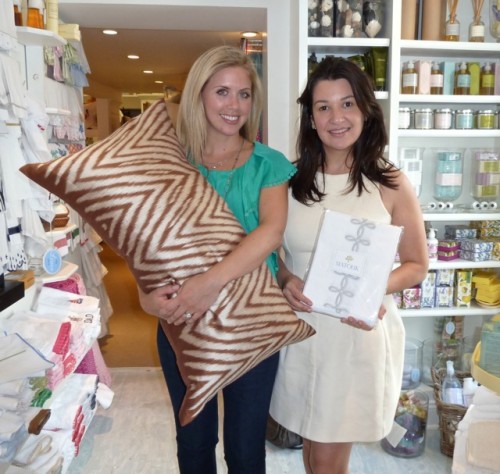 M Milestones is my local go-to spot for all stationery goods. They offer products from  a wide array of manufacturers including one of my favorites, Sugar Paper, carried by only a handful of stores across the country. Anne and Suysel both chose from this understated and elegant letterpress line.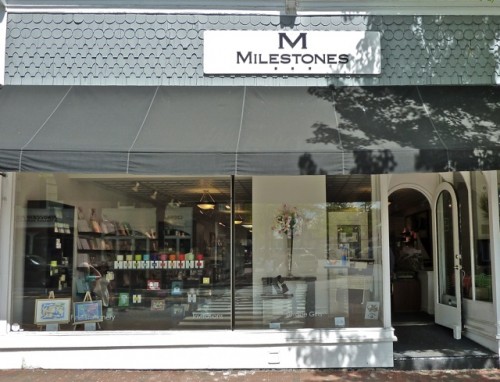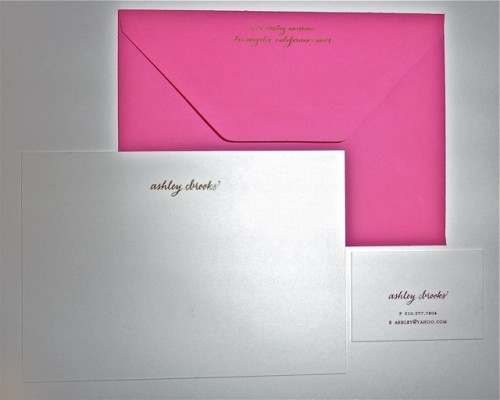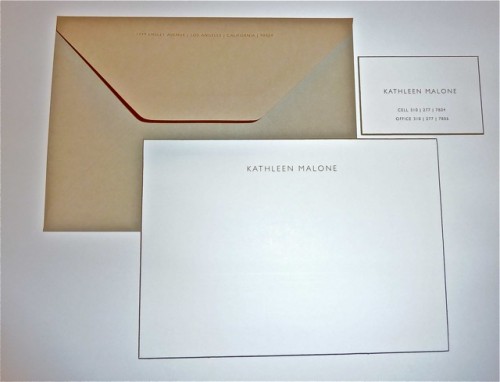 Sallea is one of the grand dames of the antique stores in New Canaan. The longest established specialist in antique boxes of all types and shapes in the United States, Sally Kaltman's establishment carries everything from select furniture to the finest of elegant accessories.
Anne's choice of a classic French brass oval montieth from 1830 could serve a variety of purposes while Suysel selected from the large collection of tortoiseshell boxes, this one a handsome Dutch tea caddy from 1830 with ivory trim and bun feet.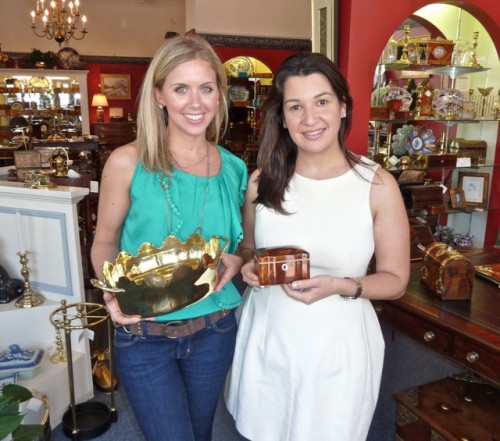 The Silk Purse is a not-so-secret consignment source known to locals and in-the-know designers from the city for their great selection of traditional furniture, accessories and jewelry. Since 1973 Karen Widmann and her knowledgeable staff have been vetting the property from local estates and homes, providing a well-edited and and quickly changing collection of merchandise. And if you can't make it up to New Canaan, check their frequently updated website or store on 1stDibs.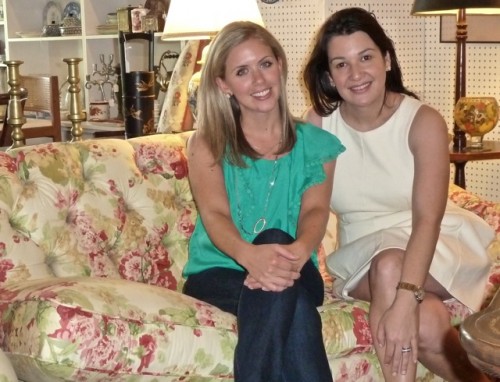 Anne and Suysel actually purchased this charming tufted settee that some lucky client will someday have in their home – stylishly updated of course!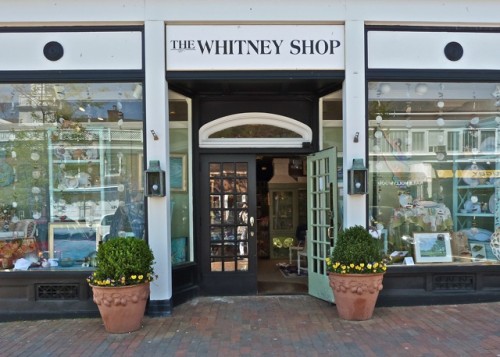 Every town should have a store like The Whitney Shop. Since 1947 they have provided nearby residents with a wide array of unique gifts and decorative accessories in a charming many-boutiques-under-one-roof design. The local go-to spot for brides, they have a large range of elegant china, crystal and flatware as well as a complete children's department with clothing, accessories and hand painted furniture. I have personally experienced on many occasions their slogan "for the gift you would like to keep yourself".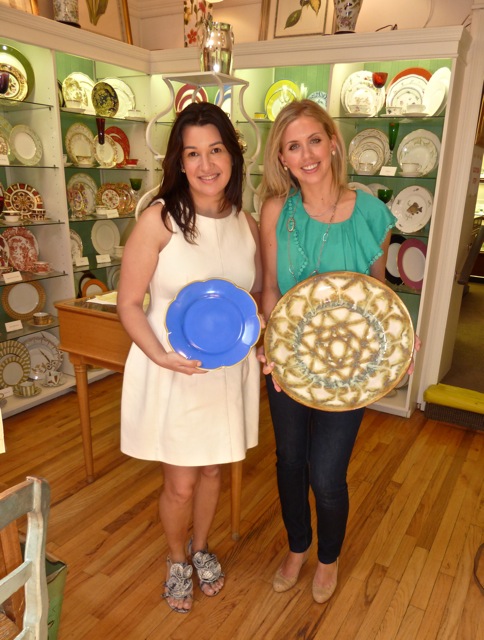 Tilton Fenwick just adores tabletop! Suysel is loving Yves Klein blue these days and selected a stunning Deshoulieres by Royal Limoges plate in bleu topaze while Anne chose the versatile and casually chic bowl from Good Earth.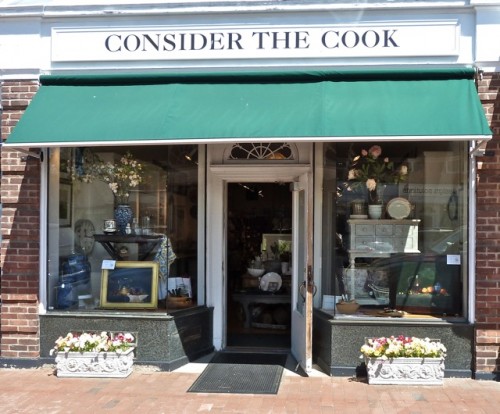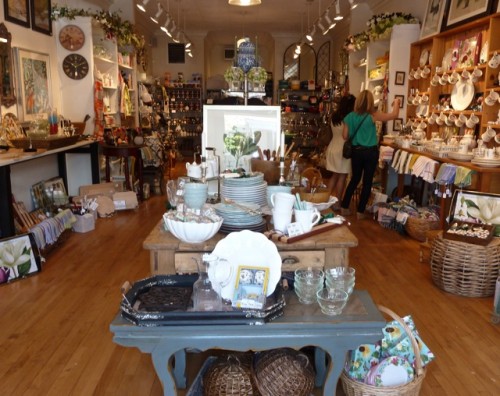 Our last stop was Consider the Cook. With locations in Bedford, New York and New Canaan, it carries stylish products for both entertaining and cooking. In addition to table top and kitchen equipment, their selections also include home accents such as the beautiful driftwood mirror that now graces the mantel in my family room.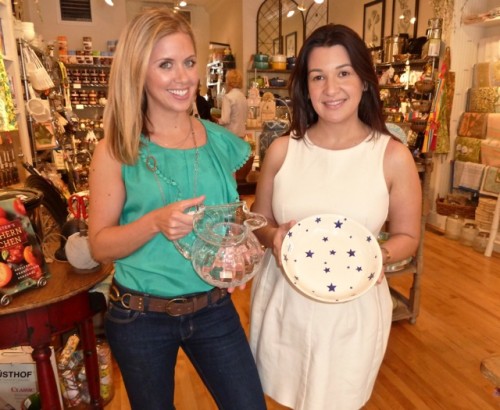 The handmade scallop top pitcher that Anne chose would be great all summer for everything from iced tea or margaritas to holding flowers from your garden or local farmer's market. I love Emma Bridgewater's charming pottery and the star studded bowl Suysel picked is a versatile piece for serving or display all year long.
I hope you've enjoyed getting to know the Tilton Fenwick team. Be sure to visit BEHIND THE Q next month to get an inside peek into the style of another chic design maven.