Firstly let me thank all of you who helped make the debut of BEHIND THE Q such a success yesterday – it was much appreciated. Your comments and tweets were so encouraging – I can't wait to start working on the next segment!
Wednesday Wine this week will be postponed for a day to add a little addendum to yesterday's post. While I was documenting Anne and Suysel's field trip in New Canaan, I was of course shopping behind the scenes as well! So today we will be taking a look at my picks from these stylish establishments!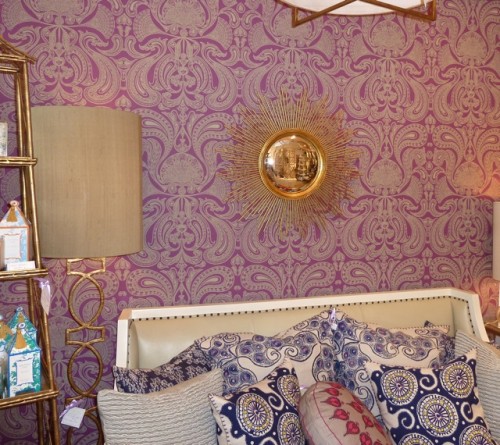 I couldn't believe when I saw the walls at Pimlico. I have been dying to use this fabulous Malabar wallpaper from Cole and Sons (at Lee Jofa) forever!! I am now even more inspired to find a place for this striking pattern (in a different colorway) somewhere in my house – definitely to be continued!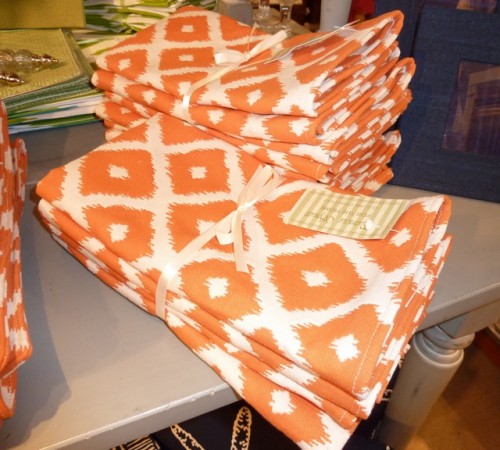 I'm sure you'll all be surprised to see I selected these Patricia Spratt orange napkins from The Linen Shop. They would be the perfect tabletop addition all summer long. With wicker or rattan, denim or turquoise, chartreuse or olive, this versatile color and pattern will add a casual chic to any combination!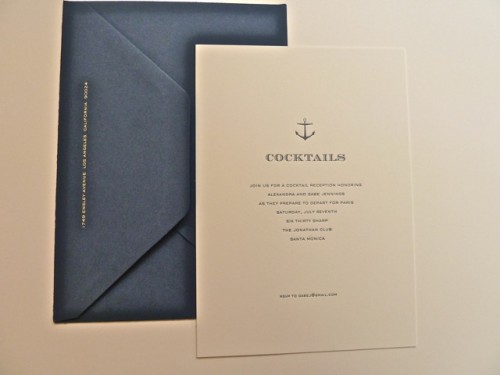 At M Milestones, I couldn't resist selecting something from Sugar Paper as well. Their tailored elegant designs set any occasion off on the proper note!!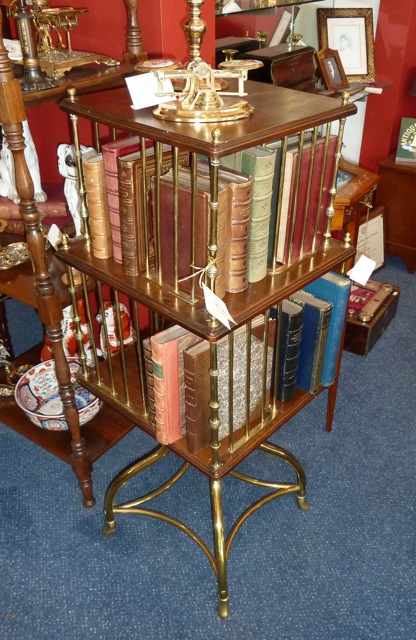 You can't go wrong with anything at Sallea – all pedigreed classics. I just loved this English brass and walnut revolving bookstand from 1890. I'm a sucker for anything that helps corrall my ever growing book collection in a stylish way!!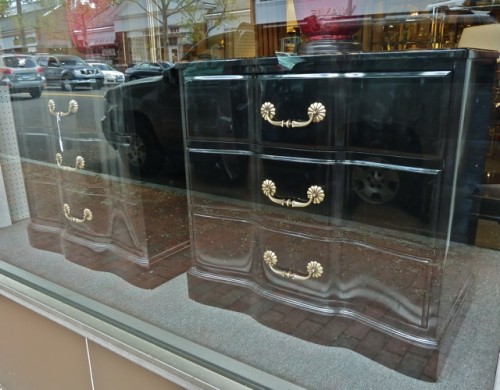 These lacquered serpentine front chests from the 1950's were in the window at The Silk Purse. I'll bet they're gone by now since they are so incredibly versatile and classic. I even loved the hardware!!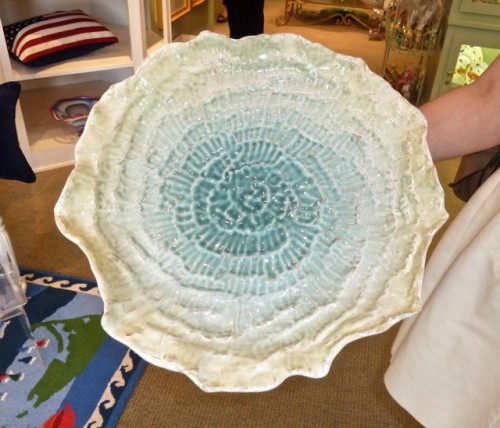 I'm still seriously considering this beautiful platter from Vietri's Organica line that I saw at The Whitney Shop. The fabulous colors and textures make it a statement piece that would be at home anywhere.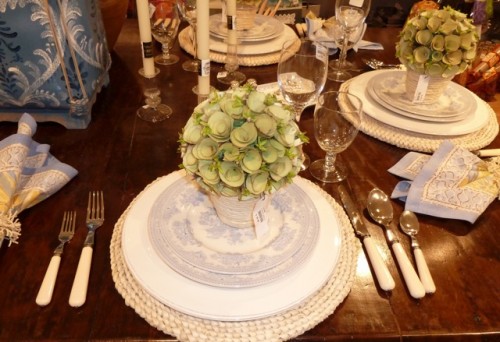 Consider the Cook has a terrific selection of Burleigh ware. I have a collection of antique Asiatic Pheasant that I mix with new pieces from their lovely collection as seen above. If you aren't familiar with this wonderful manufacturer, I suggest you take a few moments to familiarize yourself with what they offer. A family owned company since 1851, they are the last remaining English pottery company to still use the hand decorating process for their transferware. They produce many charming patterns that mix well with other even more modern styles.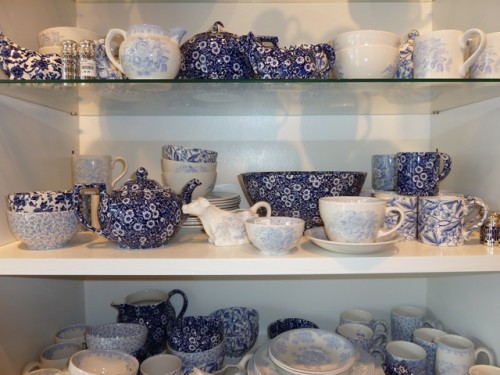 After our long day of shopping we needed refueling. Anne found the perfect solution at Rosie's. Whoopie pies for all!!