While we all juggle our lives with multiple projects and activities in the works, this was a week particularly full of multitasking so while I don't have a proper post, I leave you with a few inspirational photos from a now out of print book I had meant to write about several years ago when it was still available. I am currently working on several small renovation projects at home – those of you who follow along on Instagram have seen glimpses of my mudroom renovation. While I am not a designer, I feel reasonably comfortable working on small spaces such as these myself with a great carpenter – like the mudroom, or (recently completed) powder room. And of course there is always my well stocked library for ideas and inspiration. The aforementioned book, From Rubble and Dust, chronicles nine amazing projects completed by husband and wife team, Marie-Luis and Didier Charmat. From a charming Elizabethan cottage to a great Lutyens-designed country estate, to a six-story Regency gem in London to a plantation house in the Bahamas, these houses and their gardens were brought from virtual ruin to restored glory by this family through their passion for period homes. The beautiful Chester Lodge in Belgravia below.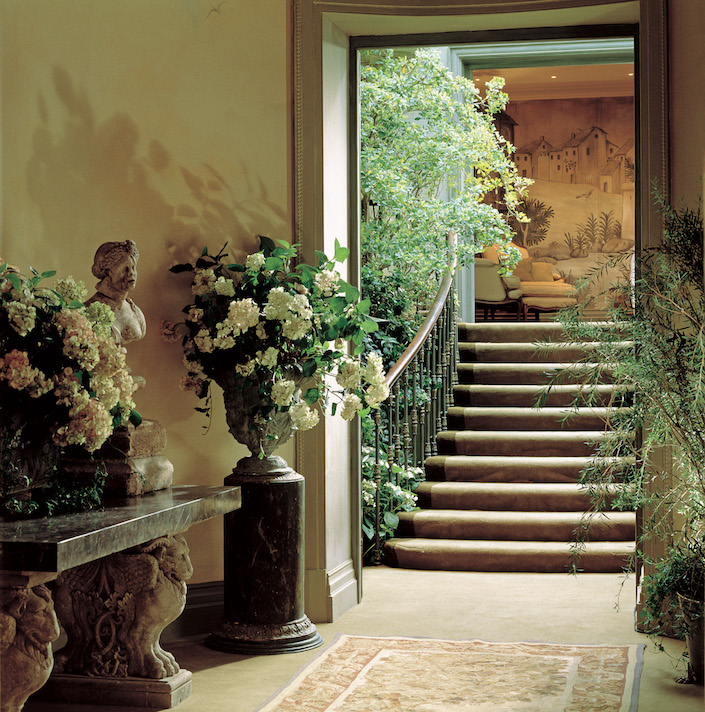 Hugh House, an 1820's house on Eaton Square, hadn't been used as a residence in decades. It is one of the most interesting chapters, filled with fascinating history and artisanal renovation techniques such as gessoing and gilding. It was a massive undertaking – it took the Charmats an entire year just to remove the six coats of white office paint from the woodwork throughout the house. Before, below.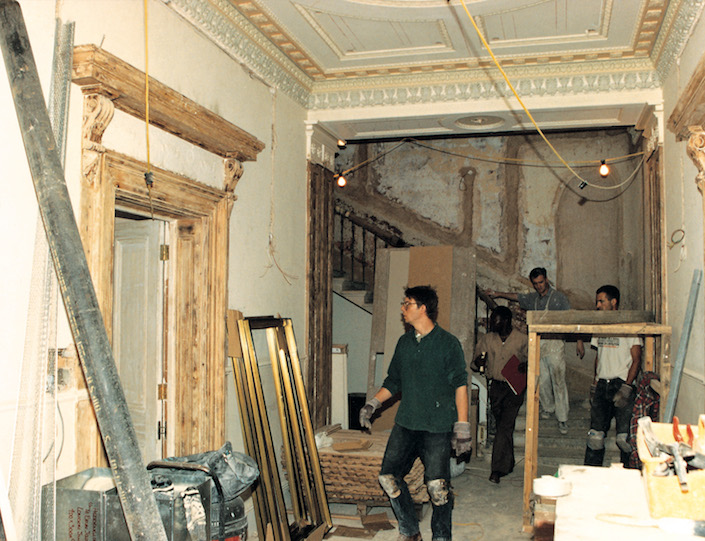 During construction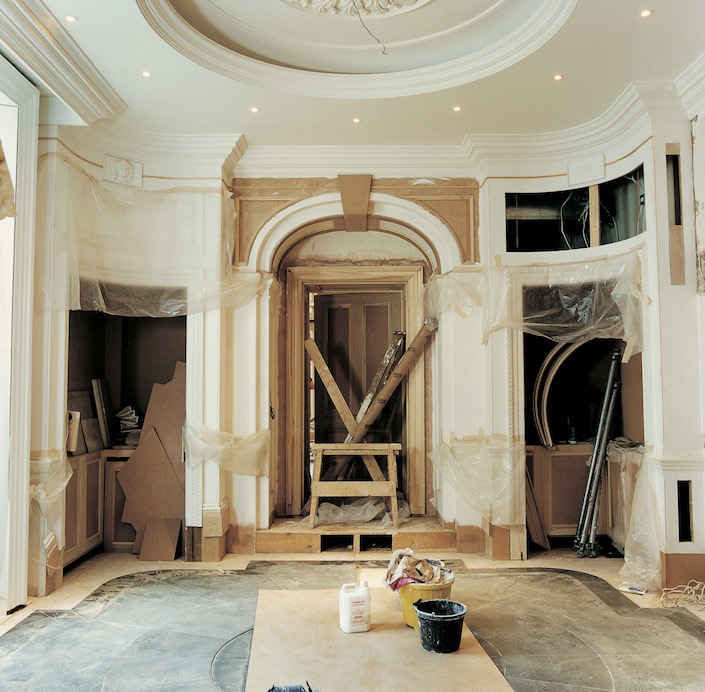 and the final view from the entrance hall, below.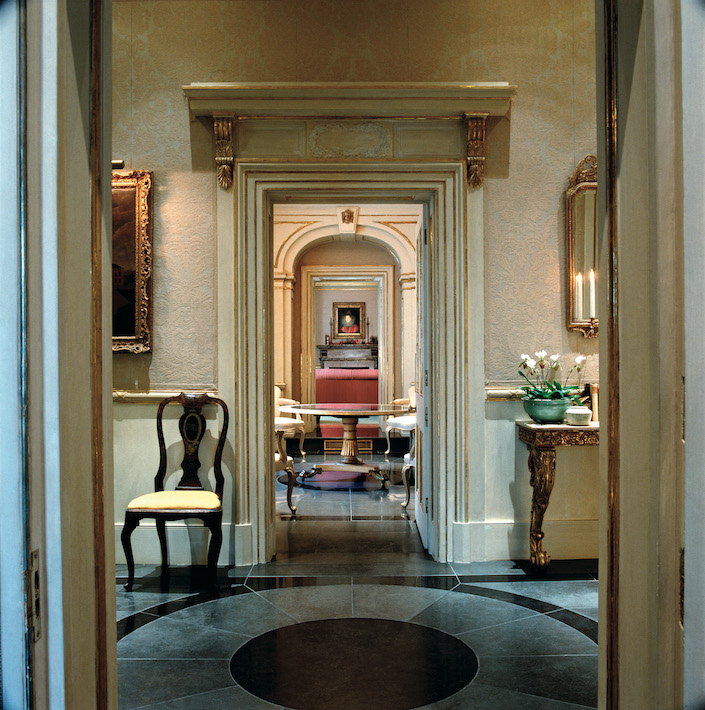 There's even a triple height atrium garden with swimming pool crowned by glass cupola.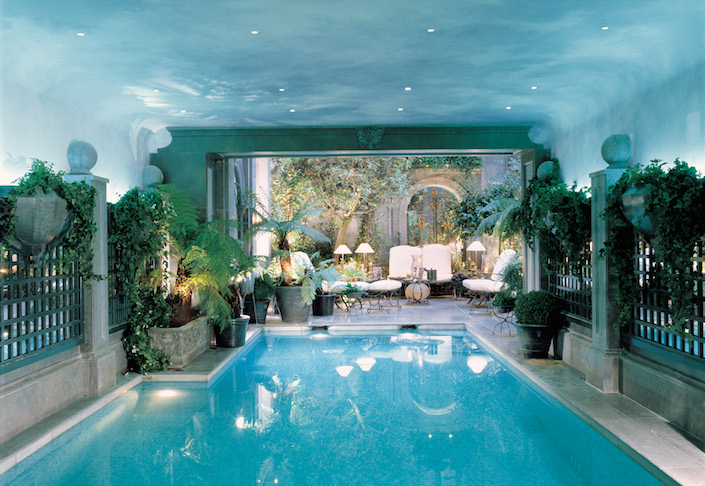 After renovating Eaton House, finished in 1989, it was sold to Andrew Lloyd Webber. The Charmats were ahead of their time, including green spaces melding inside and out, such as the conservatory, below, connecting the three houses that made up the estate.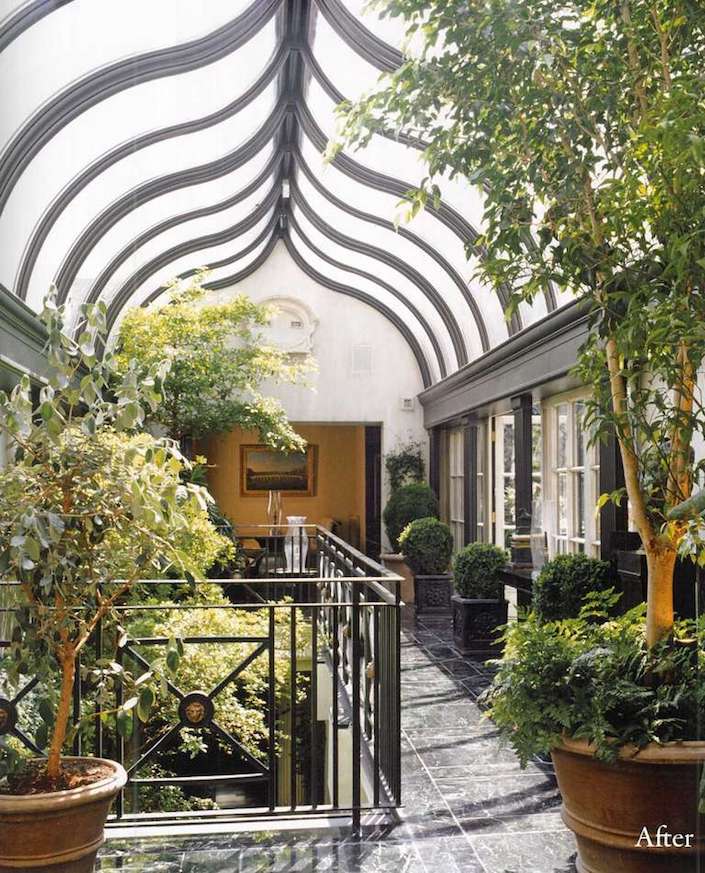 And in the Bahamas, Jungle Cove in historic Old Fort Bay, was another huge undertaking. With the sea on one side and a tropical garden on the other, the cypress paneled Plantation Room is the main feature of the property's second renovation in 2006.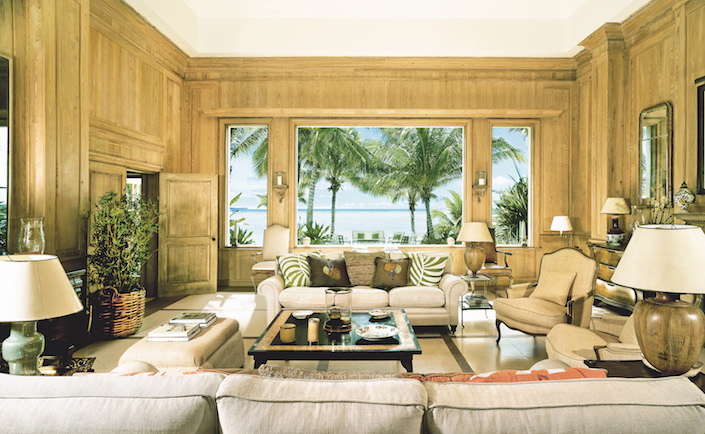 For those interested in architecture, design and the many detailed aspects of historic renovation, this is a book worth trying to find. And stay tuned for an all new At Home With video episode coming Monday!