Over the next few days, I'll be sharing more from the AD Home Design Show 2015 in several shorter installments. As a reminder, the easiest way to receive updates is, of course, to subscribe directly (by entering your email in the box above the blue subscribe button on the right) or through bloglovin – the blue heart icon under follow the Q.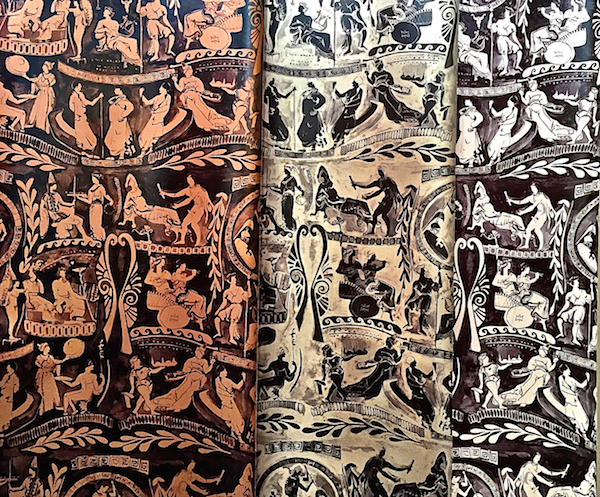 One of my favorite discoveries last year at the show was Voutsa, George Venson's colorful handpainted wallpaper line. As he continues to grow his lifestyle brand, he finds new and original ways to express his creative vision. This year, his exhibit, entitled Voutsa Model Home, featured a dollhouse sized series of rooms wallpapered with the new collection.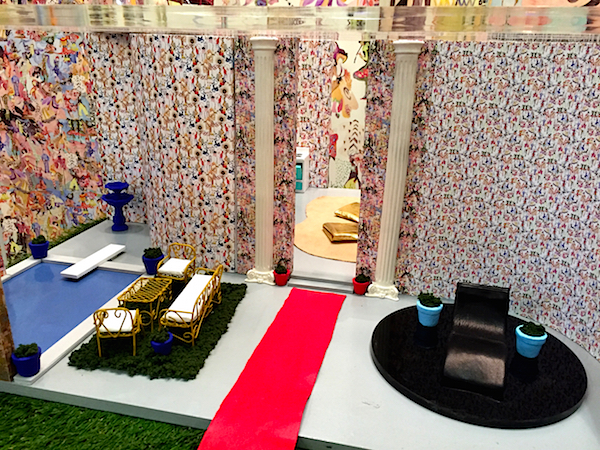 I love his modern spin on a classic scene in Grecian Urn at top, printed on bronze, gold and silver. Ballets Russes, below, is full of whimsy and movement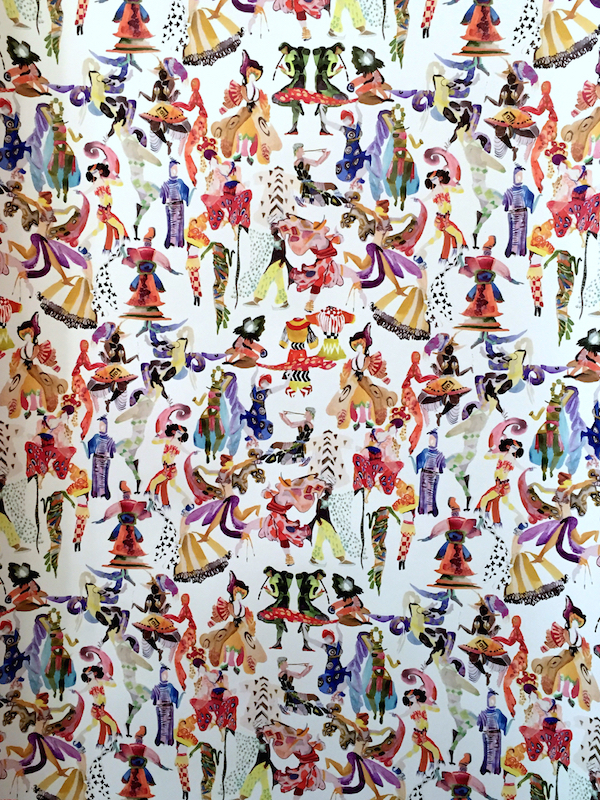 and Russian Icons, on gold below, has vintage graphic appeal.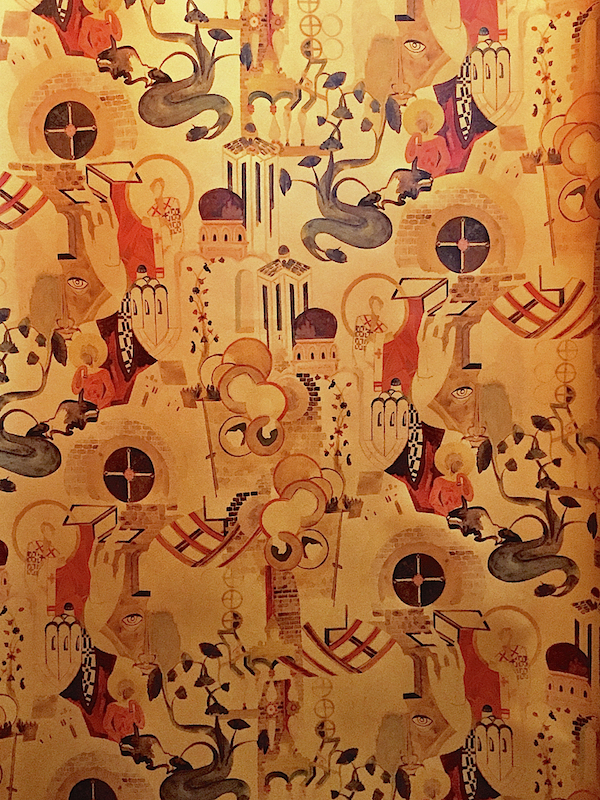 A graduate of the prestigious textile department of the Rhode Island School of design, Kathryn Maresca has imbued her Maresca Textiles line of  hand printed fabrics with a clear love of craft.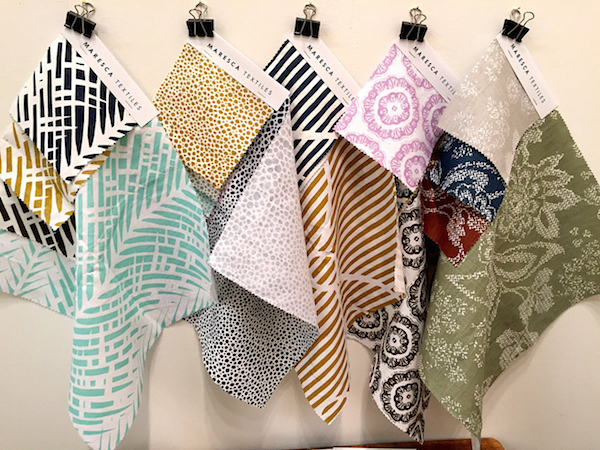 Now based in Savannah, Maresca's mix of architectural structure with natural forms, echoes the historic city's location. Fabrics are available to the trade but her one-of-a-kind pillows, often hand dyed, embroidered or otherwise embellished, are sold directly on her site.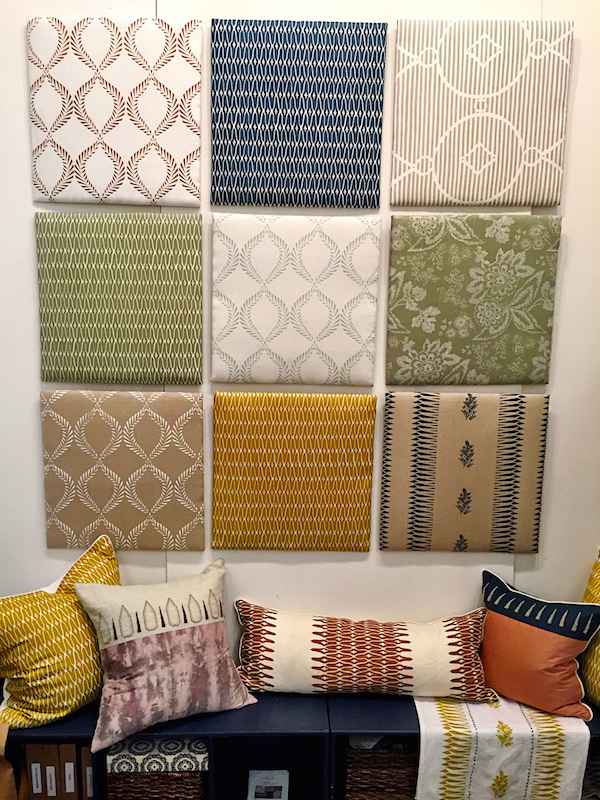 Wolfum, a textile line by Annabel Inganni, translated into tabletop and home goods, features a bright and cheerful update on traditional patterns. Completely handmade in Los Angeles, Wolfum is committed to environmentally friendly materials and production. Their bold and graphic line of wallpaper, below, are printed on LEED certified PVC free eco canvas and brushed gold mylar.