It's not new news that florals have been making a comeback everywhere from runway to interiors. At the AD Home Design Show they were seen in a variety of iterations.  It could be perennially spring in your rooms with Thomas Long's beautiful hand blown glass sculpture. His Fontainebleau, below, is a dream in aquamarine, key green and seafoam.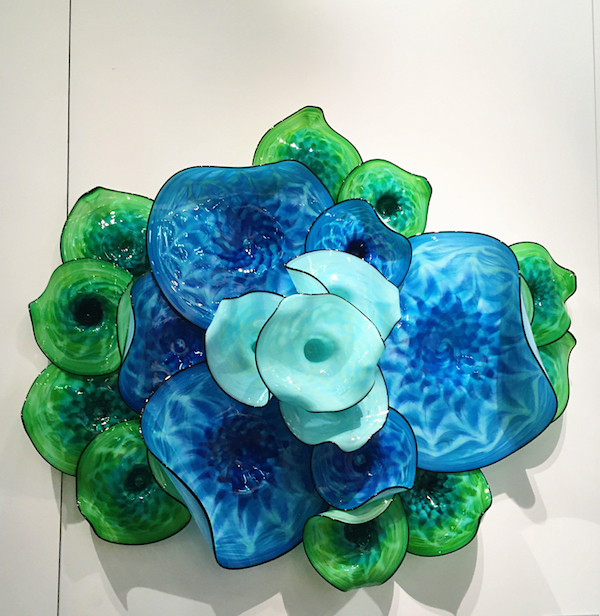 Tyramin Design has closed the circle between fashion and interiors. From jewelry to furniture and accessories, artist Jenna Wetmore infuses her hand crafted work with personality and environmental responsibility.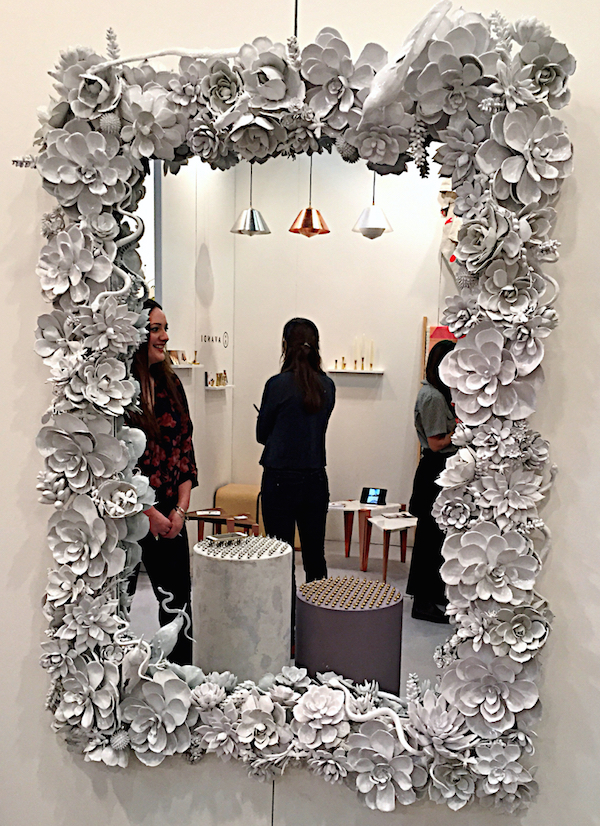 Her Succulent Mirrors are cast in resin with incredibly lifelike detail.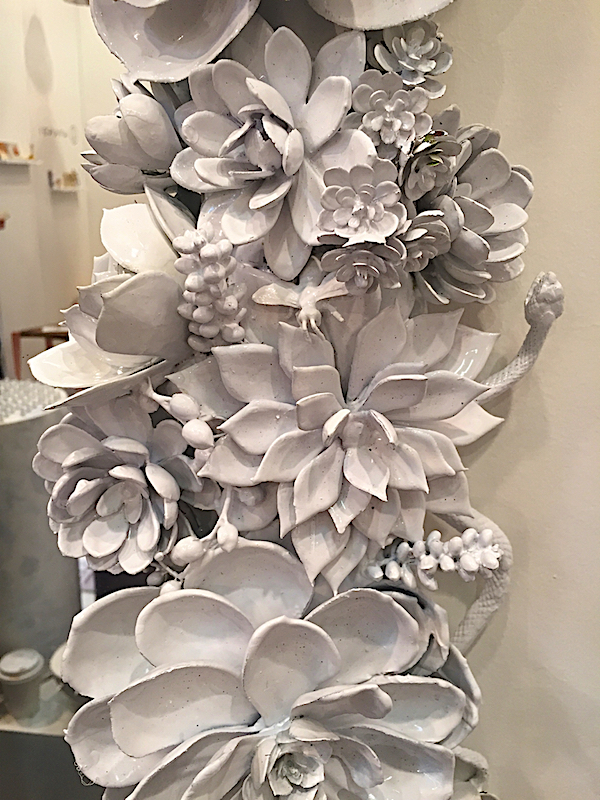 I always make a point to stop at Pennoyer Newman whose distinctive garden containers and accessories are exceptional additions to any outdoor environment. Whether cast from estate originals or new modern editions, they are forever classics.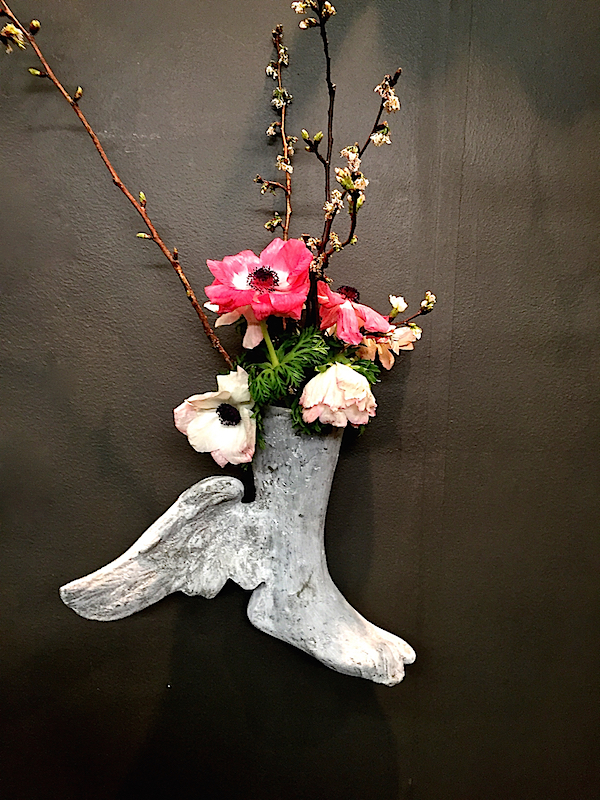 One of their new editions is this charming Olympian Winged Vase. Based on Hermes' wings, it can sit upright, holding fresh flowers or hung on a wall as in their whimsical display.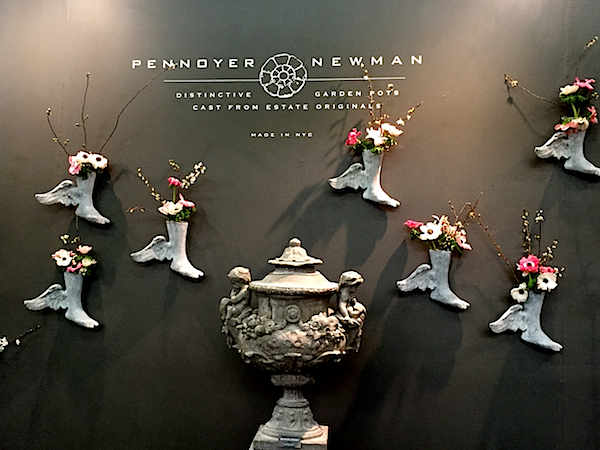 Dagmara Weinberg was trained as a graphic designer but found her calling in photography. Inspired by her love of nature, she shoots images of foliage, fruit, flowers, trees etc. which are then manipulated into abstract art of beautiful dimension. Cherry Blossoms, below, and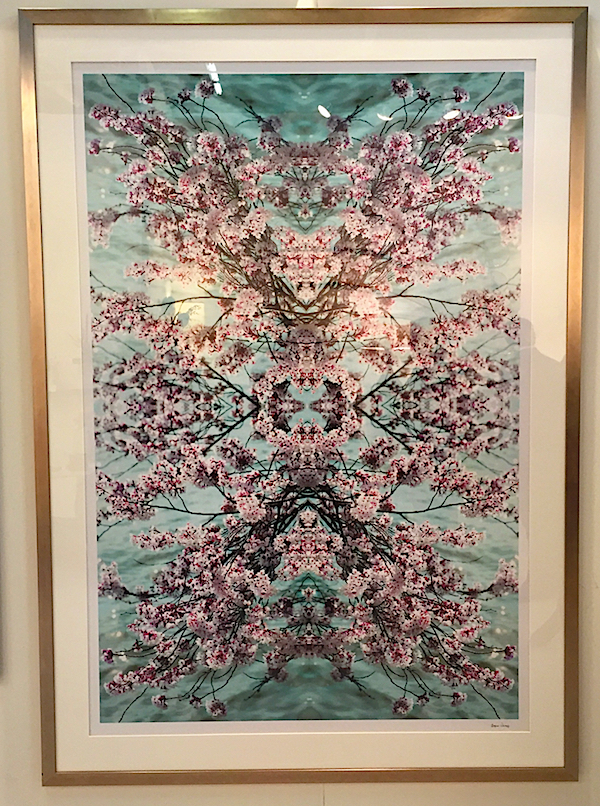 Flowers No. 813, below, are examples of how she colorfully explores the graphic nature of nature. Her work is available framed or unframed and she accepts private commissions.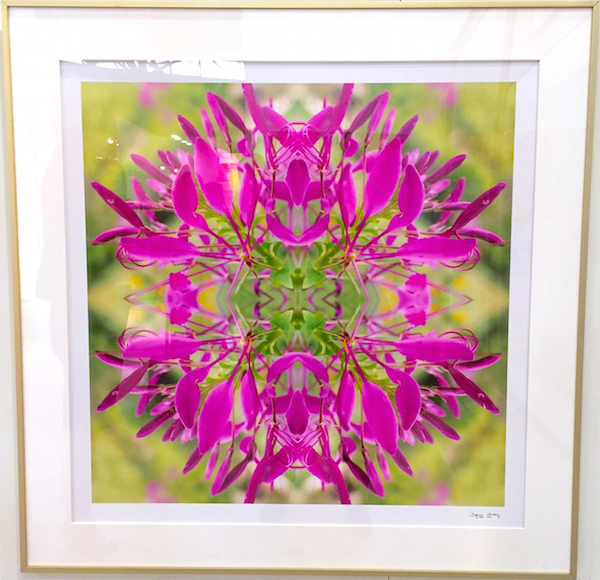 Stop back tomorrow for a final look at finds from the AD Home Design Show.