Designer Suzanne Rheinstein may love a certain formality but her rooms are anything but stiff. Exuding a relaxed elegance, they are a timeless take on comfort and luxury infused with personality and a fresh and understated flair. And nowhere is her much-admired style more evident than in Suzanne's own Los Angeles home. Here an effortless mix of antiques, art and decorative objects resonate within subtle palettes and a great attention to detail, proportions and texture. Please join Susanna and me for a visit with Suzanne at her beautiful Hancock Park home.
Suzanne's childhood roots in New Orleans established her lifelong love of history, houses, gardens and gracious living. And while her home radiates a refined sophistication, it has hosted decades of exuberant entertaining and now three generations of family life, which Suzanne relays with an enthusiastic twinkle in her eye.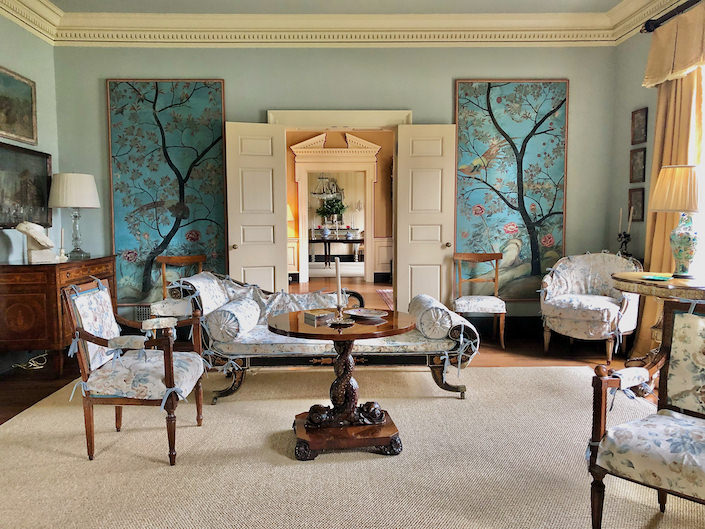 With a deep love of architecture, interiors and gardens, Suzanne's travels and studies have informed her designs with authenticity and appropriateness (in my mind, a much undervalued quality in interiors today). In her entry hall, for example, the grosgrain trim around the architectural elements, inspired by the gold fillet detail in many English country houses, feels fresh and yet appropriate for her Georgian revival home.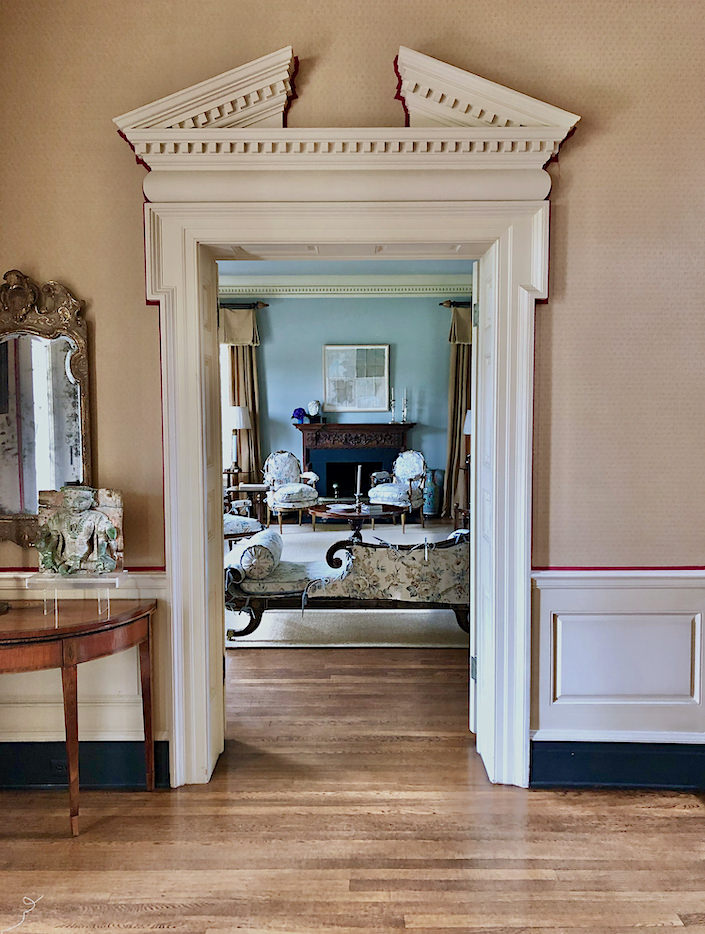 Suzanne's great love of gardens and flowers can be seen not only in her lush back yard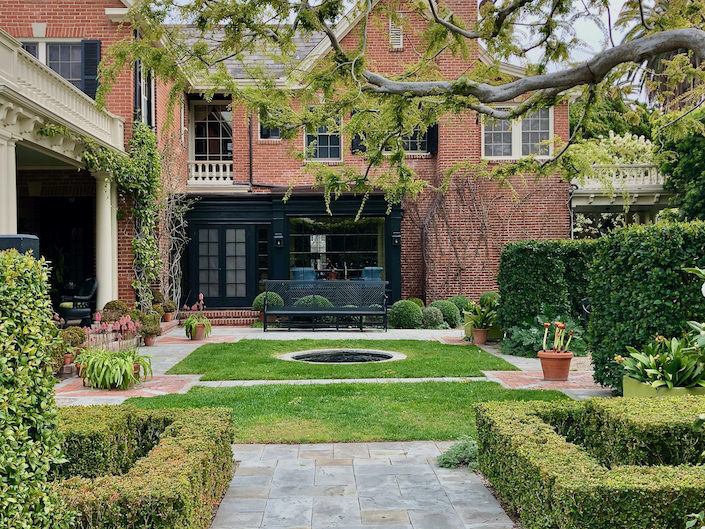 but throughout the house, where she brings the outdoors in, putting to great use her collection of antiques and decorative accessories. Suzanne's much-missed Los Angeles shop Hollyhock, was a beloved design destination for the most beautiful selection of quality home furnishings, art and antiques.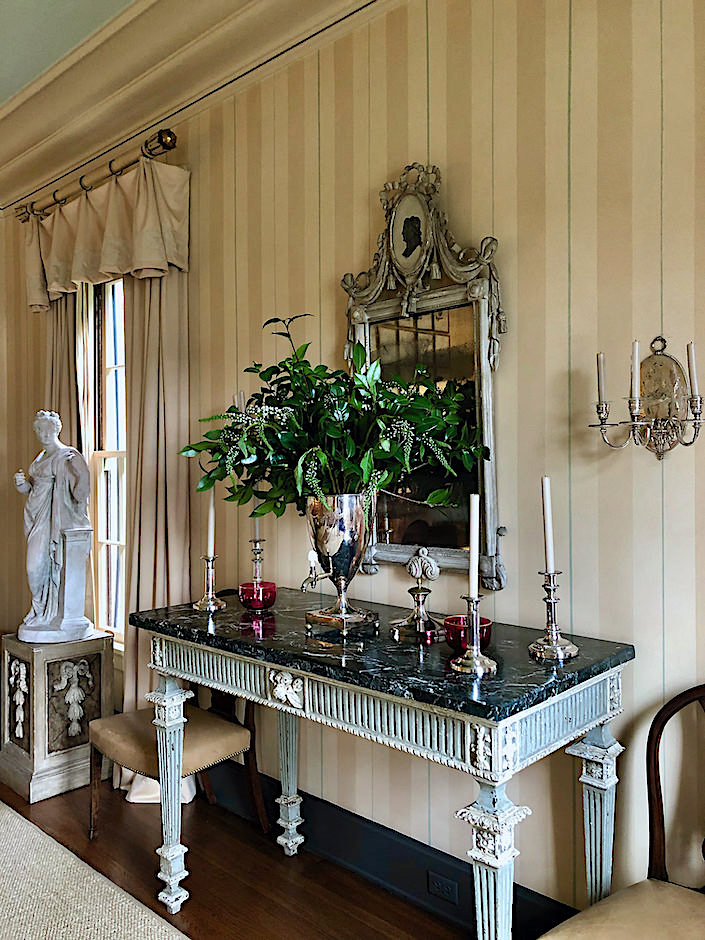 Her passion for gardens also extends into her fabric collections for Lee Jofa – some selections from her recent third collection, below. Referencing archival block printed linens and antique textiles, they are an updated (and more affordable) version for today, perfect for both traditional and more contemporary settings.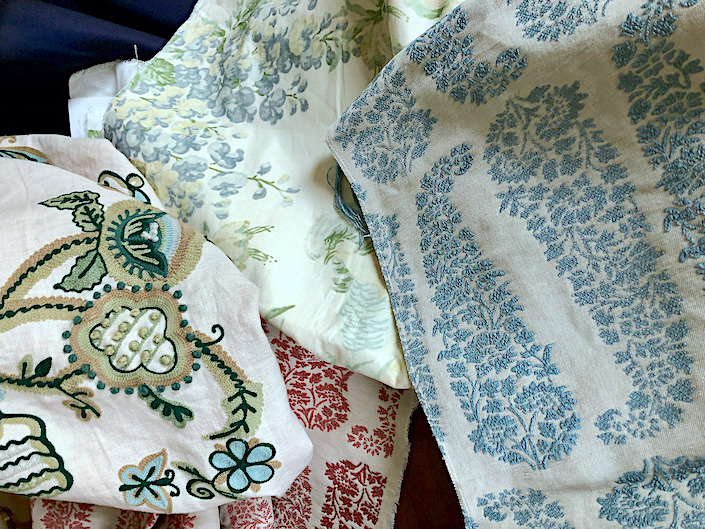 And for those of you who just can't get enough of Suzanne's inspired interiors, her two books, At Home and Rooms for Living are wonderful resources.
all photos by Stacey Bewkes for Quintessence
So thank you Suzanne – you are an inspiration – not only for beautiful interiors but also as an exemplary ambassador for gracious, unpretentious living.