With a background in fine arts and painting, John Robshaw caught the textiles bug when traveling to India in the 1990's. There he discovered his passion for fabric making and the handcrafted beauty of their artisan traditions. Working with makers throughout Asia, he developed his signature look of color and pattern rich global chic that was to become the hallmark of his thriving company. Join Susanna and me for a visit with John at his 19th century Connecticut country house where he has infused his home with the worldly spirit of his travels and aesthetic.
John explains his process. "I want all the colors, techniques and designs from each culture to blend. I redesign them and mix up the processes. I edit them, learn from them, make them my own, but retain their essence."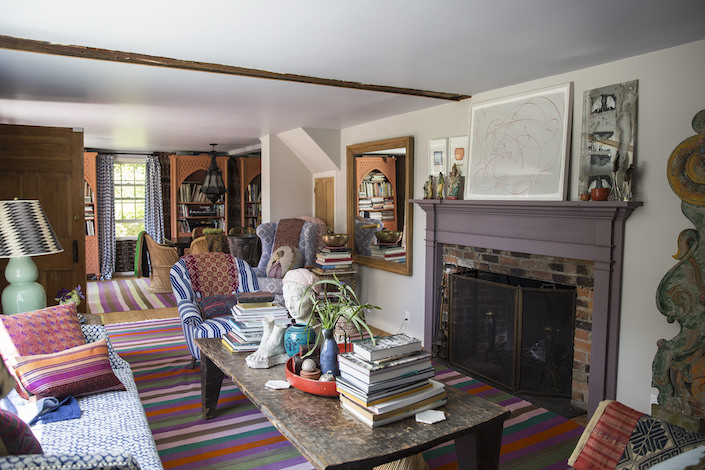 And it is the same in his house where he has transformed his weekend retreat with art,  saturated colors and layers of textiles and global finds from his world travels.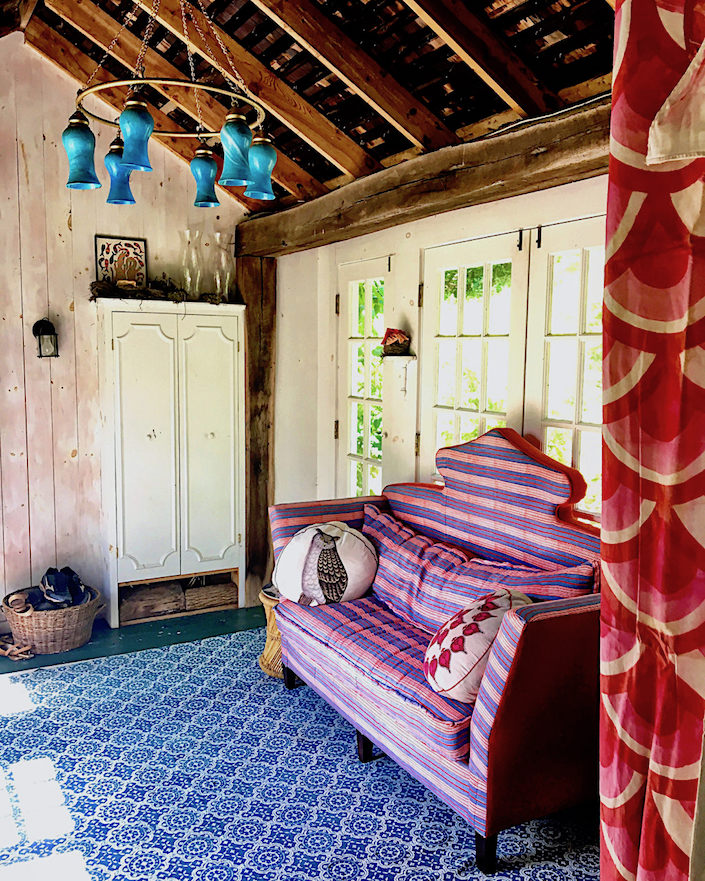 In fact, you would hard pressed to remember that you are in rural Litchfield County, Connecticut, as every room is a melange of exotic international style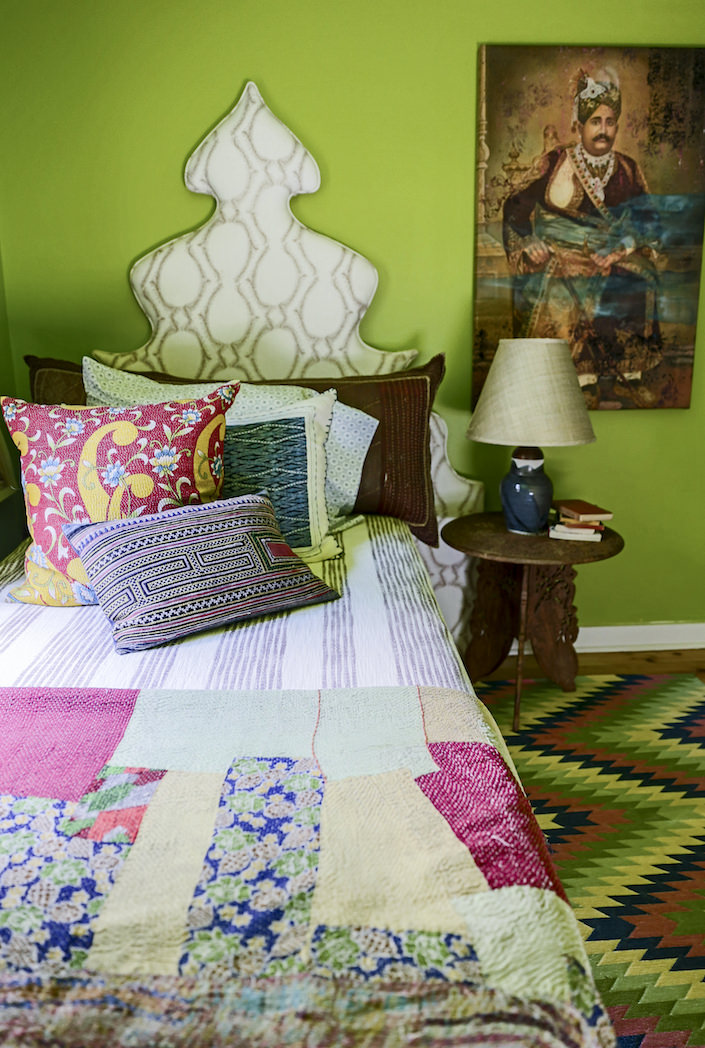 with a nod to his love of the handcrafted.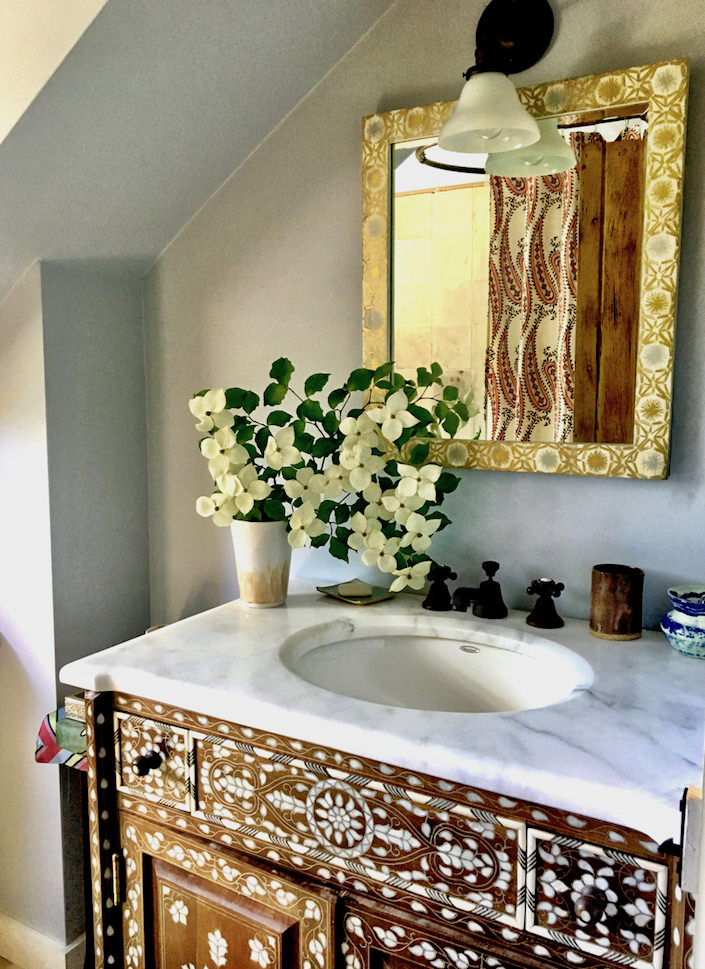 Constantly moving things around and experimenting, John treats his house as a marvelous laboratory collage. The results are inspiring and a reminder that fearless decorating is often the answer when you incorporating collections of everything you love. Thank you John, we are thrilled to share how you have brought your fabulous global travels back to home to Connecticut with such inimitable style.
all photos above by Stacey Bewkes for Quintessence
A big thank you to video sponsor Duralee, where John has translated his handcrafted textiles into exuberant collections of prints,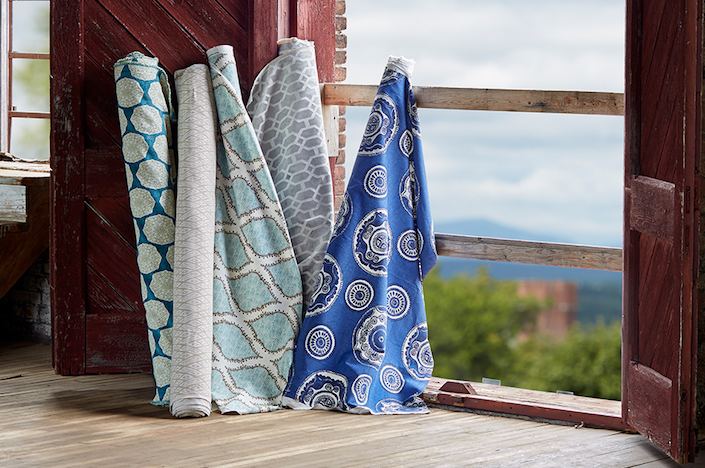 wovens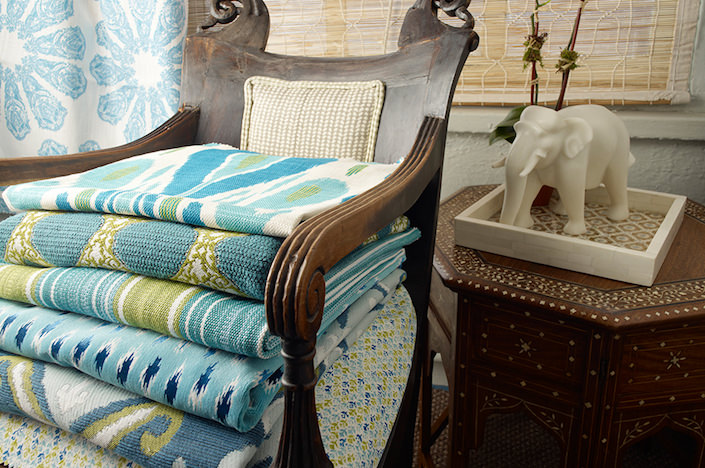 as well as a furniture collection with customizable finishes and upholstery choices. Inspired by John's travels throughout Asia, the shapes recall the architecture of the Ottoman Empire, updated for modern living.
three photos above courtesy of Duralee
In fact, in John's own living room, he has incorporated the Majal Sofa covered in his Sata Duralee fabric, below
photo by Stacey Bewkes for Quintessence
Whether you choose the romantic allure of the silver-leaf-finished Sinan bed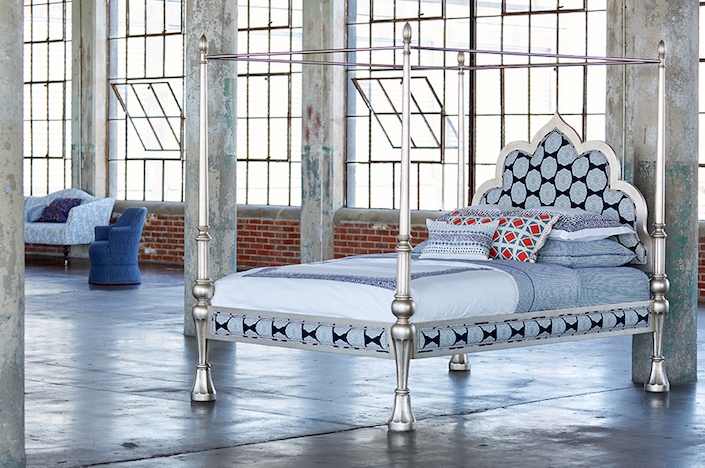 or the versatility of an exotic shaped ottoman, you'll be sure to bring some of John's global glamour into your home.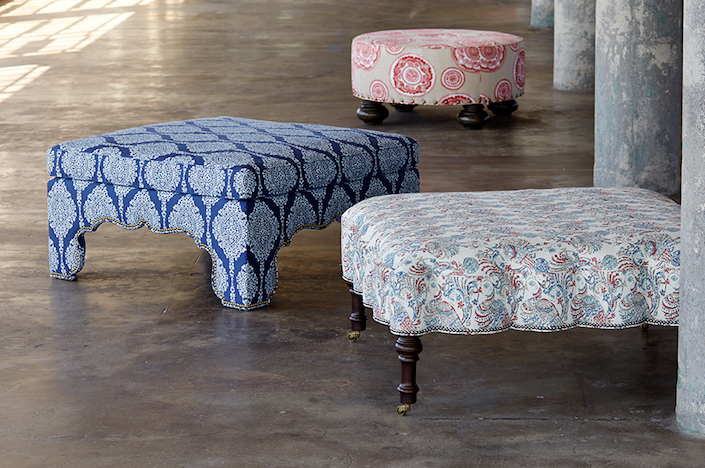 two photos above courtesy of Duralee