Miguel Flores-Vianna's photographs are more than merely beautiful. They are poetic, instinctively capturing the spirit of place and the essence of lives that are lived within. In his new book, Haute Bohemians, Miguel gives us intimate entree into the homes and gardens belonging to many of the most stylish designers, aesthetes and creative talents around the world. Covering four continents and an extraordinary selection of homes and homeowners, it is a rare and captivating journey to places of timeless majesty, winsome charm and inspiring creativity.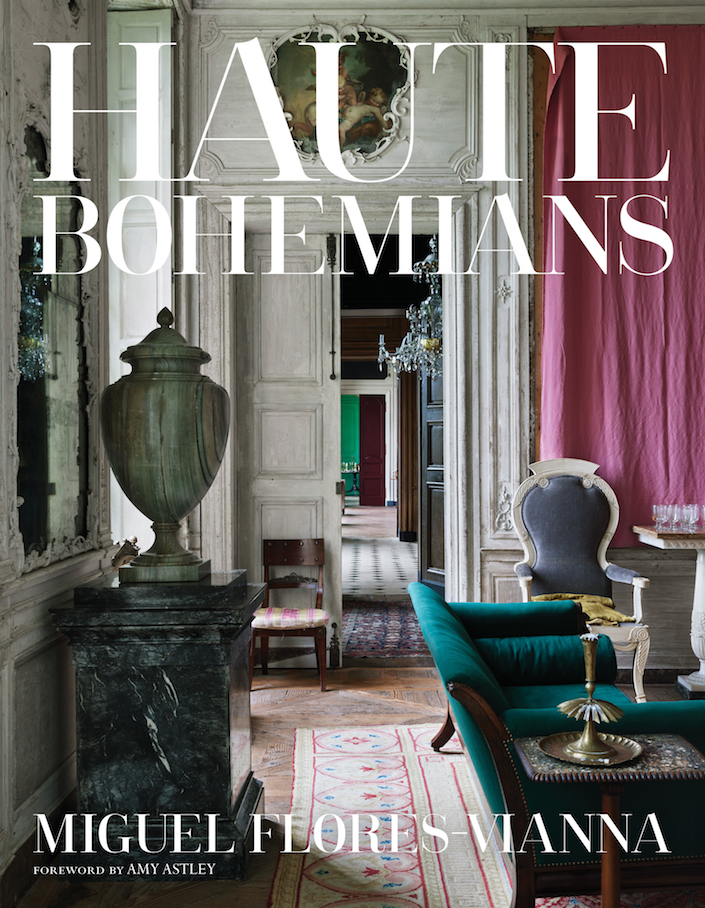 Filtered through Miguel's experienced lens, these environments speak volumes about their owners. As Architectural Digest Editor-in-Chief Amy Astley writes in her glowing foreword, "Miguel has the rare ability to intuit the soul of a house, and to reveal – gently, wth great sensitivity – its secrets."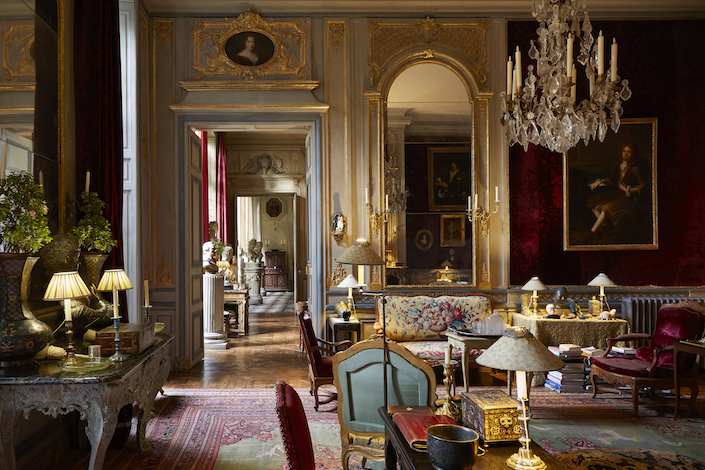 Even the grandest of homes, such as Joseph Achkar's and Michel Charriere's elegant seventeenth century Paris residence, above and below, clearly reflect, as Miguel puts it, the "geography of a life."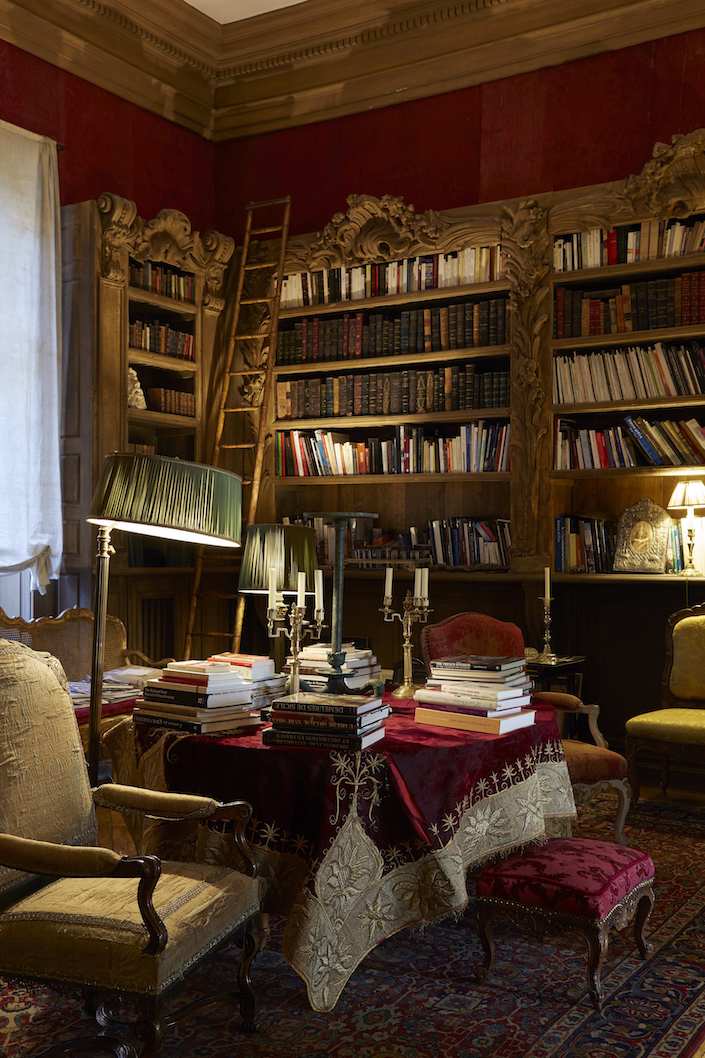 And it is this authentic expression of the owners, seen through their interiors, that is recorded so exquisitely in Haute Bohemians.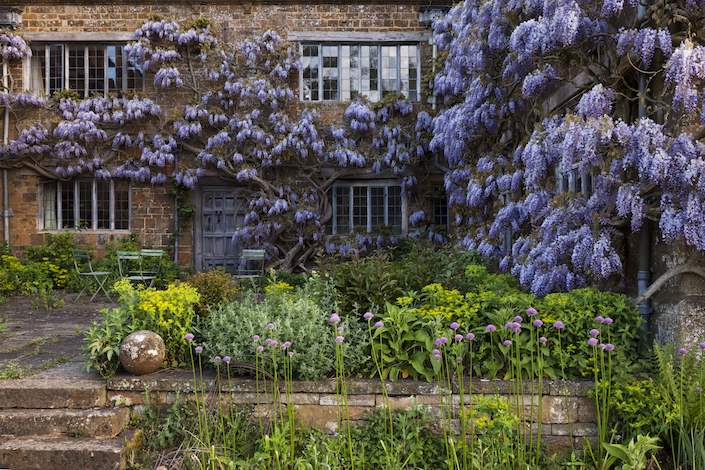 Without having ever met them, I know, through Miguel's expert eye, I would adore Bridget and Forbes Elworthy – their wisteria covered house Wardington Manor above and bathroom below.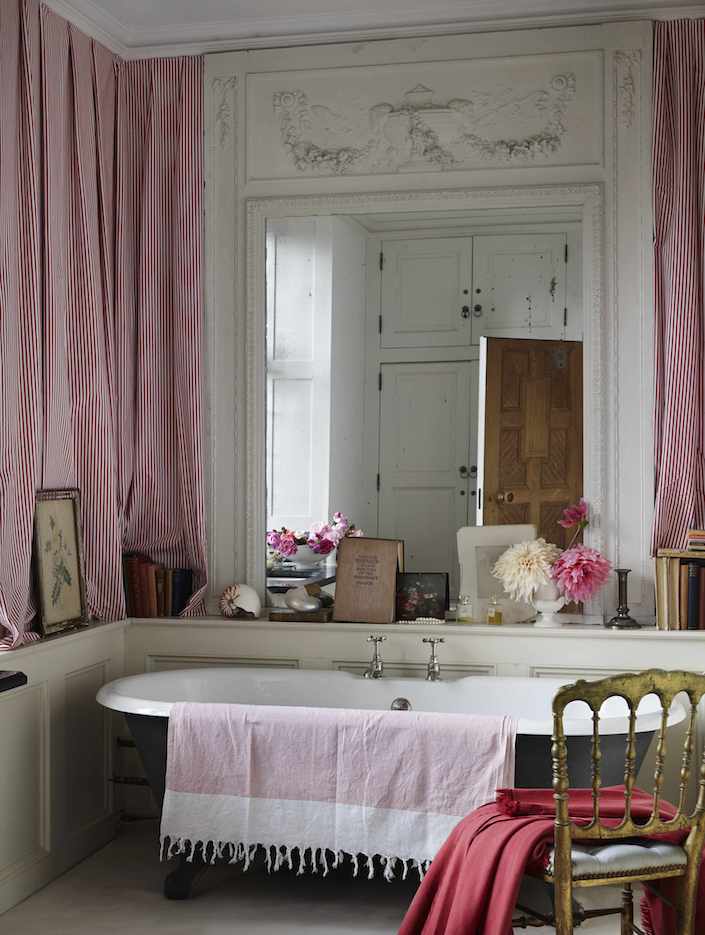 That is the magic of Miguel's photographs – evocative and emotive, you instantly sense the personas behind the rooms.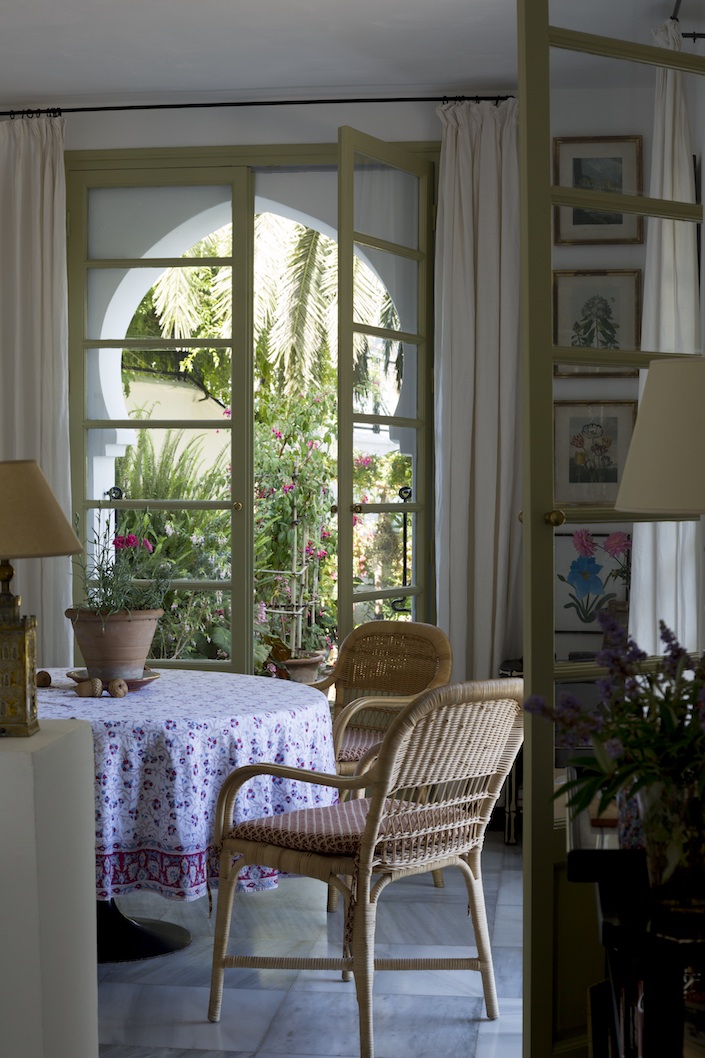 Above all else, Miguel is a perceptive storyteller, transporting us to where we all would like to be. None of these spaces, such as Madison Cox's Tangier retreat, above, are forced or contrived, but steeped in layered charm, reflecting the talents, personalities and passions of their owners.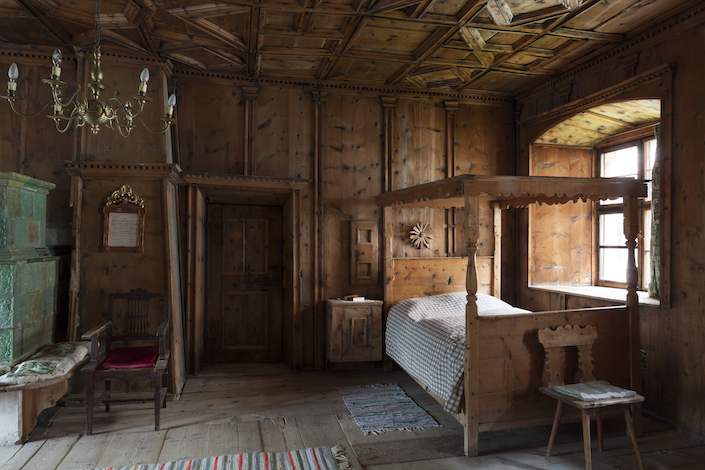 Like all the homes featured, the Franchetti's Castello Gardena in the Italian Dolomites, above and below, wears its patina proudly.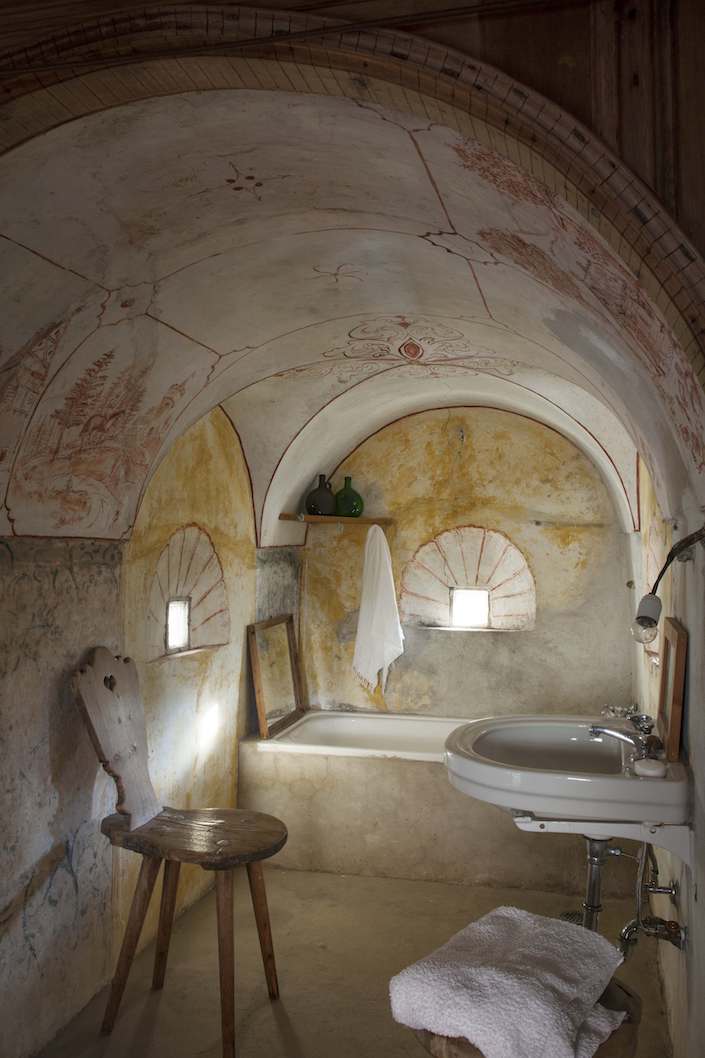 Whether haute or humble, these spaces live and breathe, telling stories of lives lived and memories made. No place or person could more aptly fit this description than Marian McEvoy. Every inch of her Hudson River home, below, oozes with her creativity and handcrafted genius. It's no wonder that she and Miguel are such longtime friends.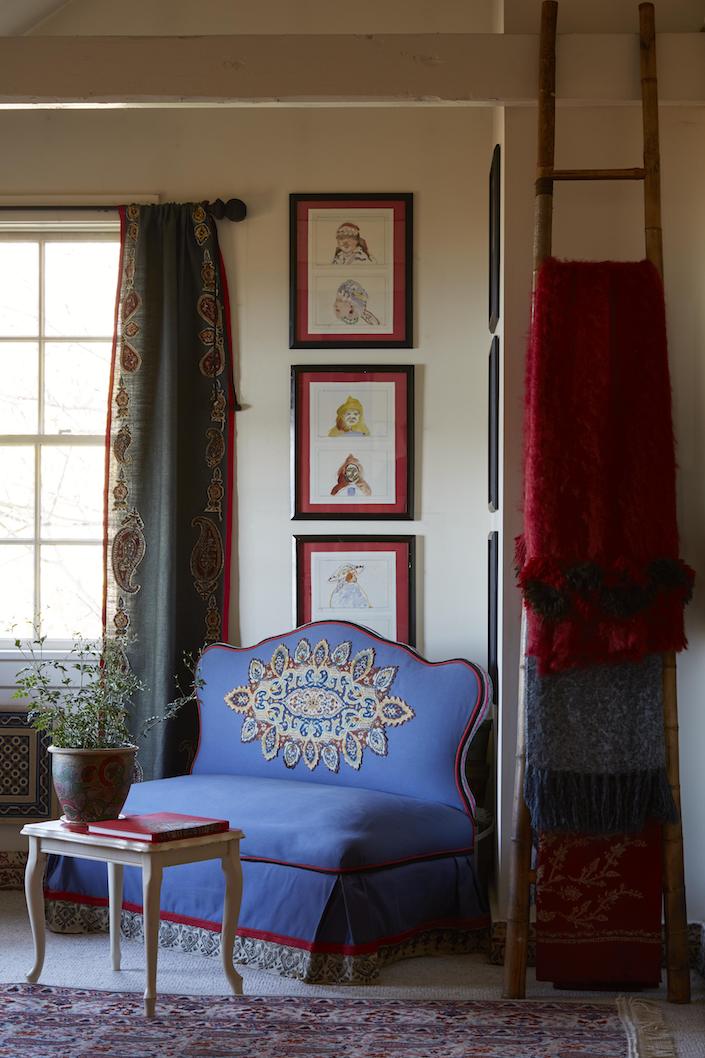 As Argentine-born Flores-Vianna explains, "To visit that (Los Alamos) nineteenth-century Argentine country house in the foothills of the Andes is to enter a very special world."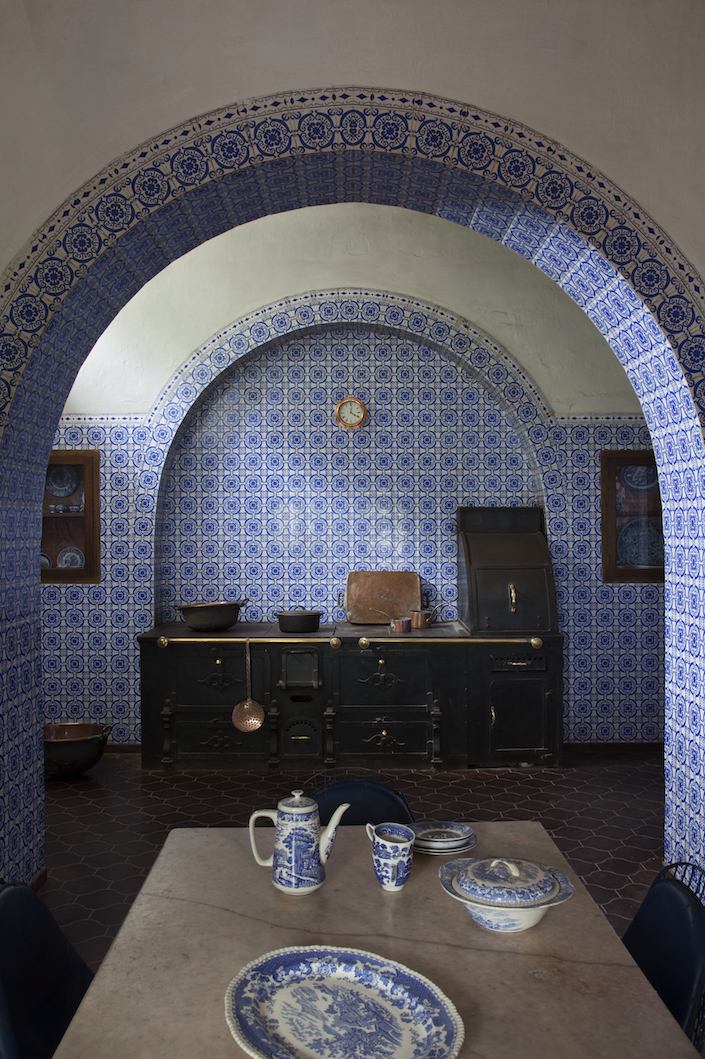 For years the home of writer Susanna Bombal, and now owned by younger relatives, the Aldaos, it represents her seasoned eye and support of authentic Argentine culture. Above, the tiled kitchen and below, a canvas she spied in the window of Buenos Aires' Harrods, now adding unrivaled charm and whimsy to a guest room, below.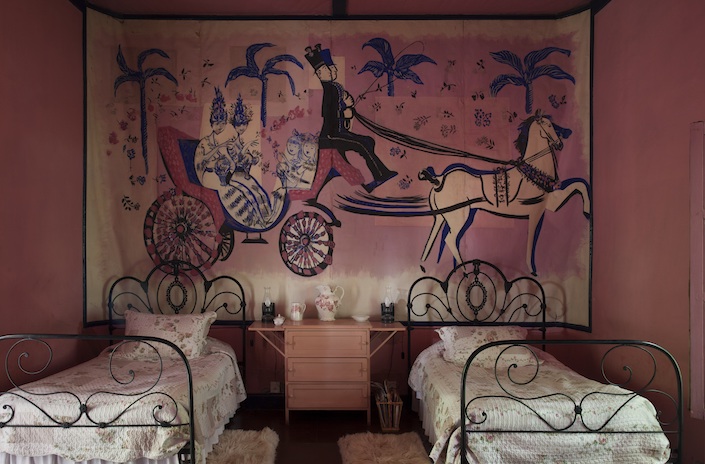 Almost all the houses in the book belong to those in creative fields such as the multitalented Gert Voorjans.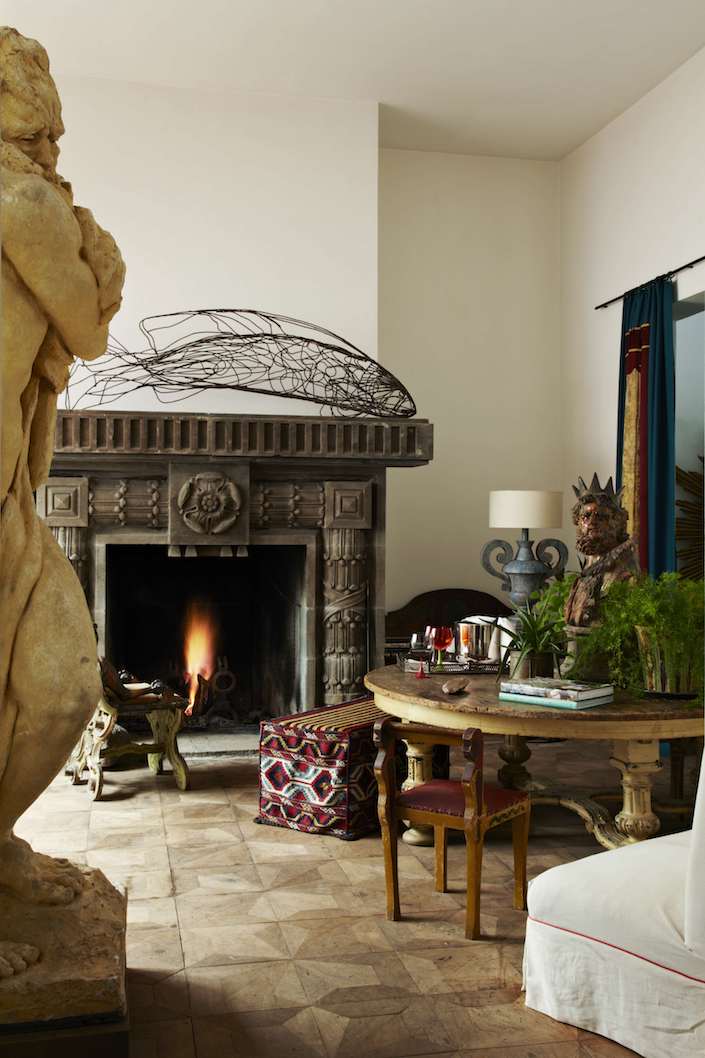 His home in Antwerp, above and below, represents many facets of his talents and tastes, reflecting his personality with panache. Miguel perfectly captures the sophisticated and eclectic mix that Voorjans makes look easy with his unexpected melding of colors and textures.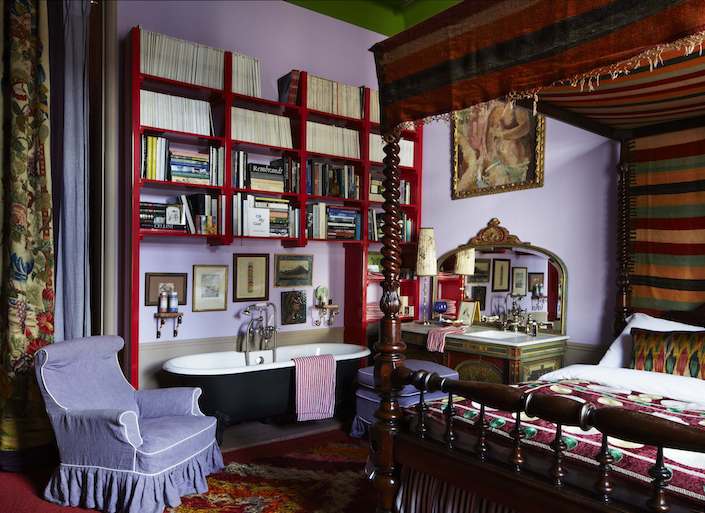 Chapter after chapter, the houses reveal themselves and their owners with romance, style and originality. In a large format with 0ver 250 beautifully printed lush photographs, you will be enchanted and inspired, seduced and informed, for Miguel knows not only how to look but how to see. As Amy says in her foreword, "Creatively and visually, Miguel Flores-Vianna is just my type." Mine too!