This year, Christie's is celebrating its 250th anniversary. And while there have been many special exhibitions and events this year at their outposts around the world, today I take you on a quick virtual trip online behind the scenes at the auction house where they have posted interviews and special relevant pieces for the occasion. Since 1766, Christie's has been offering art, antiques and precious objects to collectors around the globe, from James Christie's sales of Sir Robert Walpole's and Catherine the Great's art collections in 1778 to now 350 auctions annually that this year alone totaled $3 billion.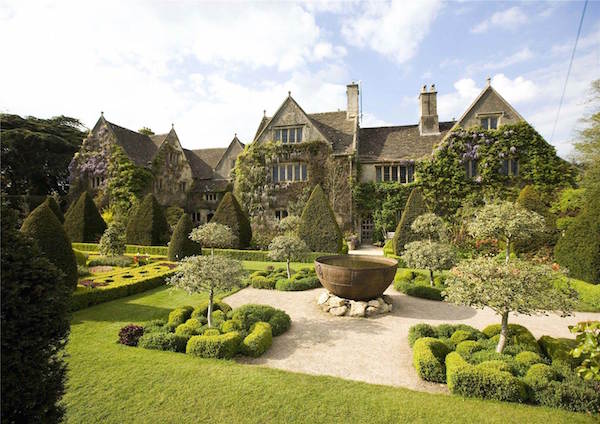 To mark this significant year in their history, they have, for example, collaborated with their property division, Christie's International Real Estate, to share online five historic British estates for sale that represent the best of British architecture through the ages. From the late-Tudor Abbey House in Wiltshire, above, with five acres of award winning gardens, below,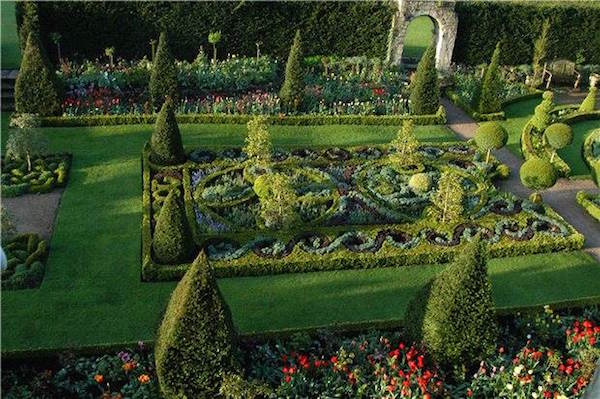 to Alderley House in Gloucestershire, below. This spectacular Jacobean manor includes 26 park like acres and has been fully restored with formal gardens, pool, tennis court,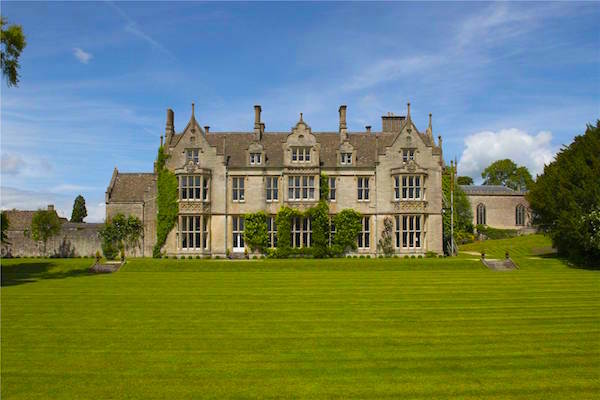 as well as the original two bedroom coach house, below.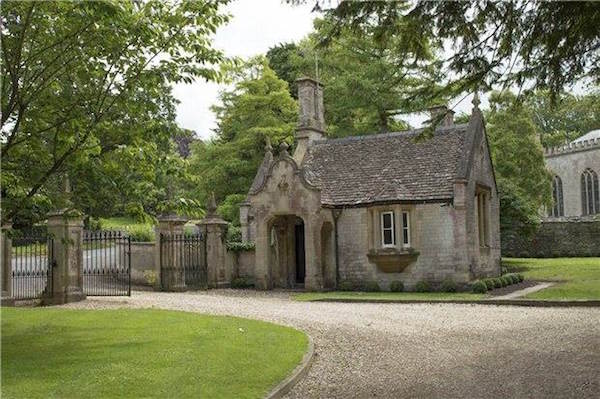 One of my favorite features, in their ongoing interviews with Christie's employees, is one with Colin Kemp, the exemplary doorman at Christie's London location. After nine years providing security for British government ministers at Whitehall, he joined the auction house in 1998. Since then he has welcomed people daily to Christie's with an upbeat attitude and appreciation for furniture and art that he tries to impart to passersby, encouraging them to come in and take a look.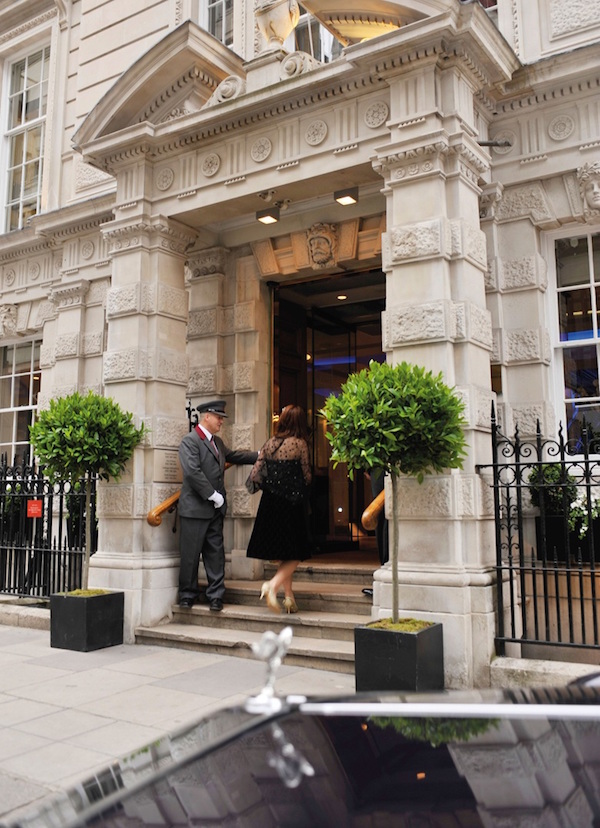 Frequently working on Saturdays, he tries to get a peek at exhibitions right after set up, before they open to the public at noon. One of his favorites was James Bond's car but if he could have chosen any auction item, Kemp shares it would have been Francis Bacon's triptychs, one of which subsequently sold in 2013 at Christie's for $142.4 million – a record at the time. A man with good taste and clearly a keen eye!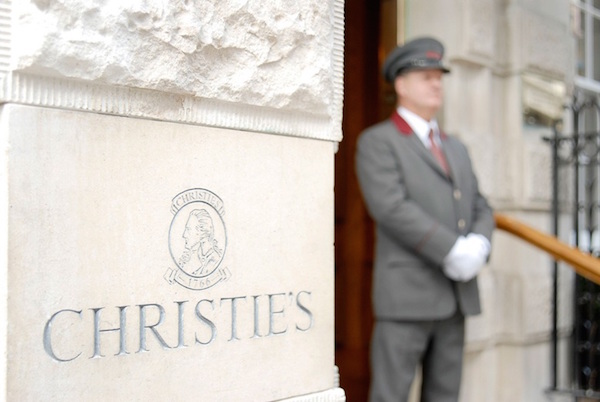 With a positive outlook and professional perspective, Kemp never forgets a face and rarely forgets a name. He once surprised a past client, whose previous visit had been years before, by greeting her by name. But every visitor receives equal treatment and whether intern or long time customer, Kemp treats everyone the same, including Madonna, one of his idols, who once arrived with friends. As he said "I would have loved to have had my photo taken with her, but it's a line I'll never cross." You can find other interesting and informative interviews with everyone from Christie's Head of Chinese Ceramics and Works of Art, Chi Fan Tsang, to a collecting guide to paperweights with Head of Ceramics Carleigh Queenth (you may remember my review of Saint-Louis paperweights).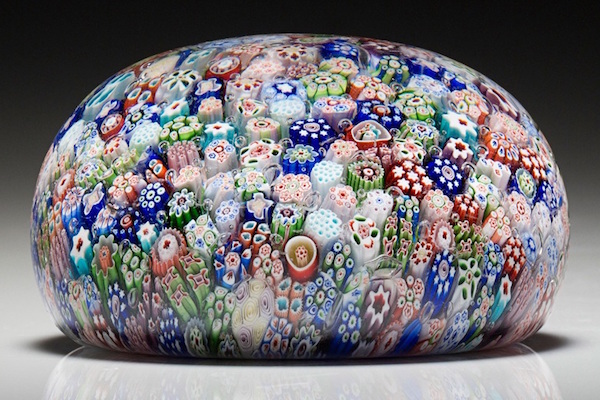 Finally, to get a whirlwind glimpse behind the scenes at Christie's around the globe, take a peek at the short video below.
Stay tuned for the rest of the year as Christie's continues to celebrate its position as "cultural stewards," looking back to move forward with passion, expertise and innovation.