Behind the charm of the cobblestone streets and rose covered cottages, Nantucket is a real-life, year round community that has not only the same considerations of any small town but also the additional challenges of island life, an iconic historic district and a seasonal tourist trade. Throughout the years there have been summer visitors who fall in love with the allure of the Grey Lady, and decide to stay. Melissa Philbrick hadn't even summered on island when, in 1986, she moved here with her husband, author Nathaniel Philbrick and two young children. A Boston lawyer, she had grown tired of her commute and joined an island firm, eventually setting up her own real estate practice in 1996. But it was in 2007, when Melissa was looking for new professional challenges that she started a conversation with philanthropist Wendy Schmidt, wife of Google's Eric Schmidt and an island homeowner, who was interested in launching a nonprofit to protect the history and vitality of downtown Nantucket. By 2008, ReMain Nantucket became a reality and in 2009 Melissa became the Executive Director.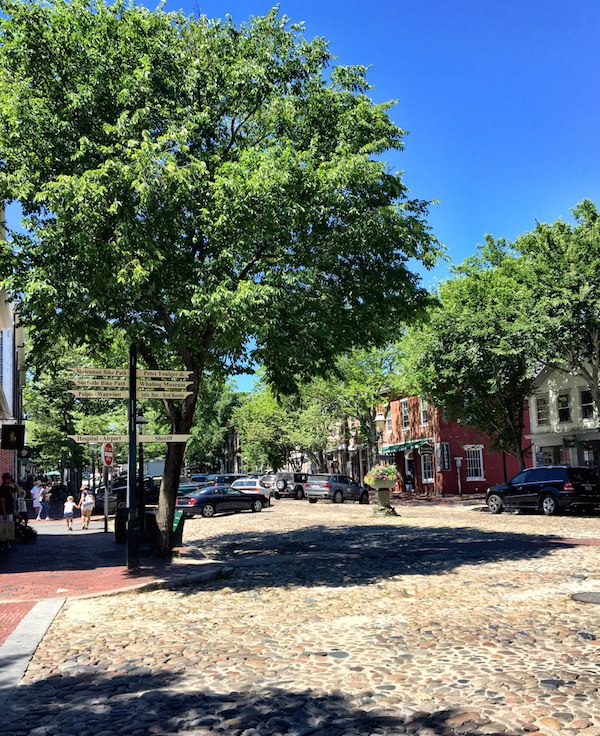 I stopped by the ReMain Nantucket offices to chat with Melissa about their vision and projects. In 2008 Wendy realized that the downtown was changing and that if people weren't careful, Nantucket might lose the essence of what makes it so special. ReMain Nantucket started with a project of bringing the community together to articulate what the qualities are that make the historic downtown district important to those who live on island. Nantucket has been on the leading edge of protecting the built environment for years, starting with Walter Beinecke in the 60's, who helped to renovate the then ramshackle waterfront. Those years were important for historic preservation, both of the post civil war residential buildings and the commercial downtown. And since then Nantucket has been very forward thinking about preserving open space as well. It is perhaps more difficult to think about the people and how to preserve and protect their culture, so ReMain Nantucket initiated talks with the National Trust for Historic Preservation, specifically their Main Street program, which has helped revitalize historic downtowns while preserving their character. While not wanting Nantucket to become Disney-fied, the organization wanted to help "real places doing real work." In other words, while restoring the architectural heritage, it was just as important to support and enhance the community, their businesses and its residential life.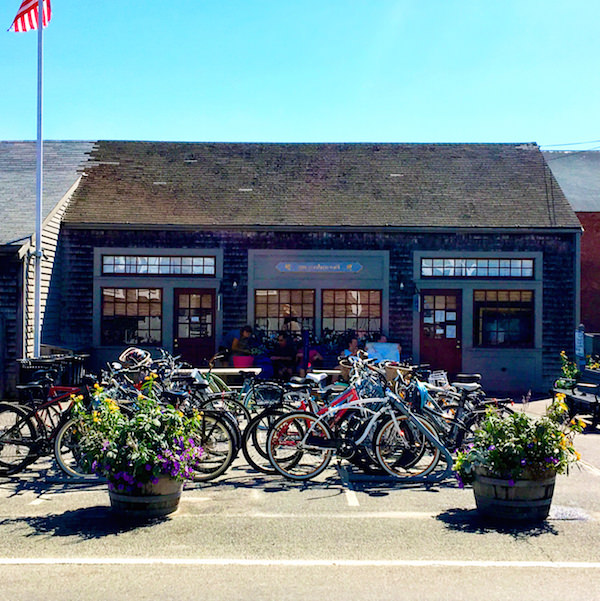 While ReMain Nantucket has a wide umbrella, sustainability is an important part of all its spokes – social, environmental and economic. So as they take on projects, all three aspects are considered – they should be adding to the economy and the culture of the community with environmentally sound practices. It could be a focus on transportation, getting people out of cars, promoting the bike culture and enhancing the island's bus system. And while much of what ReMain Nantucket does relates to discussion and programming, they also "do," by purchasing and renovating buildings under its Remain Ventures division. The bus stop building downtown, above, was one of ReMain Nantucket's first purchases, giving a physical credibility to the entire bus system.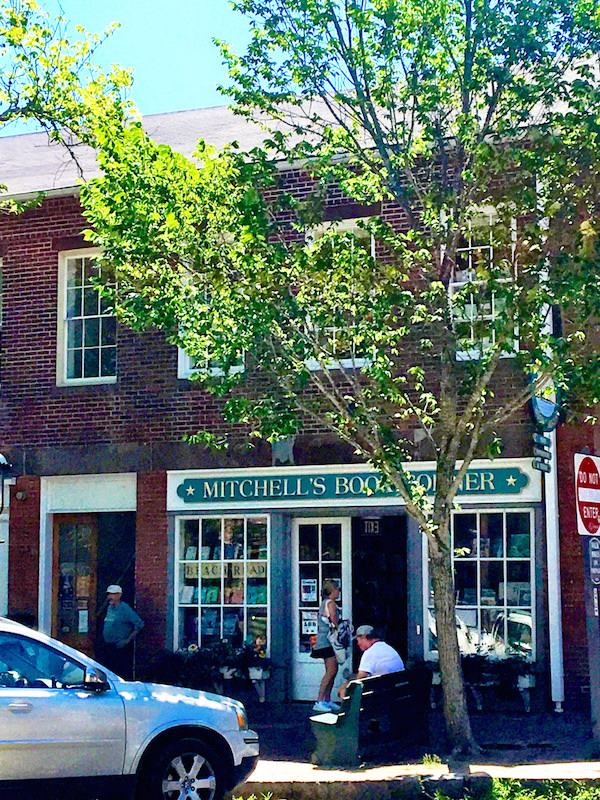 The next building ReMain Nantucket got involved with was Mitchell's Book Corner, above. It represented a key presence on Main Street, important to the community, the type of public space where people could gather when they are not at work or at home.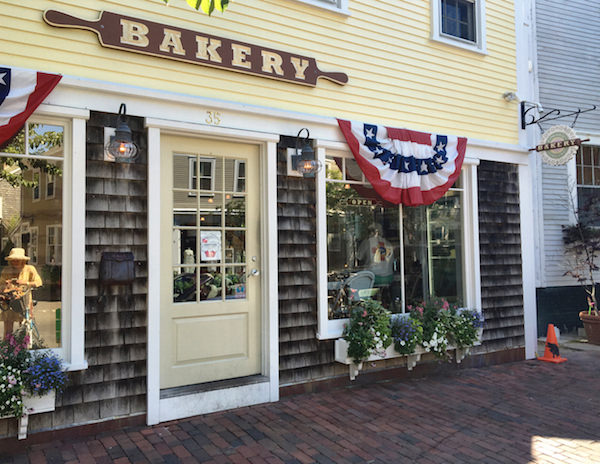 In some cases, Nantucket ReMain ventures are retail spaces like the bookstore or Petticoat Row Bakery above, named for the commercial stretch of Centre Street where 19th century Nantucket women ran many of the shops while their husbands were away whaling.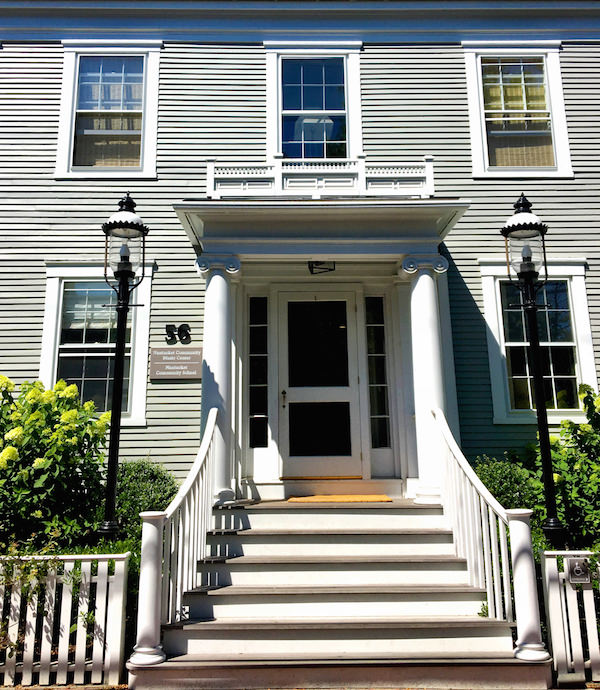 Other ventures are cultural places like 56 Centre Street, above and below, a classically beautiful 1840 former hotel that now houses the Nantucket Community Music Center and the Nantucket Community School, which both offer opportunities for students of all ages.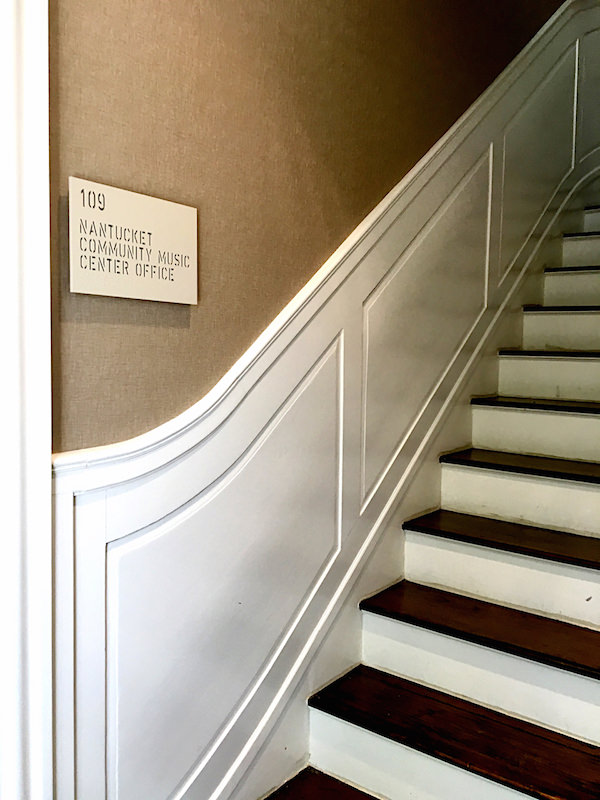 The most recent venture is 22 Federal Street. An 1880 building that had been vacant for years, it was in need of a complete renovation. On a very public corner, the building's initial concept was for a café in the basement with a cooking school concept upstairs that could function as a place for education, featuring local food and that offered possible collaborations with the hospitality industry. Following extensive construction, the building was finished last year and leased to Greg & Joy Margolis, who opened the Corner Table Cafe and the Nantucket Culinary Center. We'll come back to take a tour of both and talk with the Margolises about their exciting and already burgeoning businesses.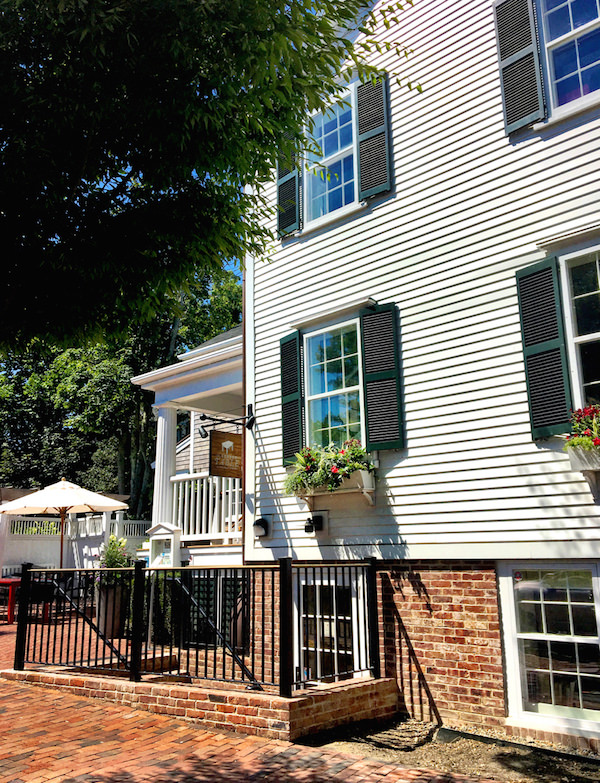 ReMain Nantucket is an impressive, ambitious and all encompassing organization. As they say, "By supporting resourceful thinking and objective research aimed at strengthening downtown Nantucket's future, we are building on the island's own traditions of independent and innovative thinking, adding expertise from a worldwide network." It is really the best of old and new, a thoughtful mixture of philanthropy and venture investment and the melding of small town culture with big world ideas.
all photos by Stacey Bewkes for Quintessence