Today's first pick of our Friday Five Favorite Finds is Flowers on Chestnut. The place to go on Nantucket for beautiful flowers is housed in a charming house at 1 Chestnut Street in the heart of downtown.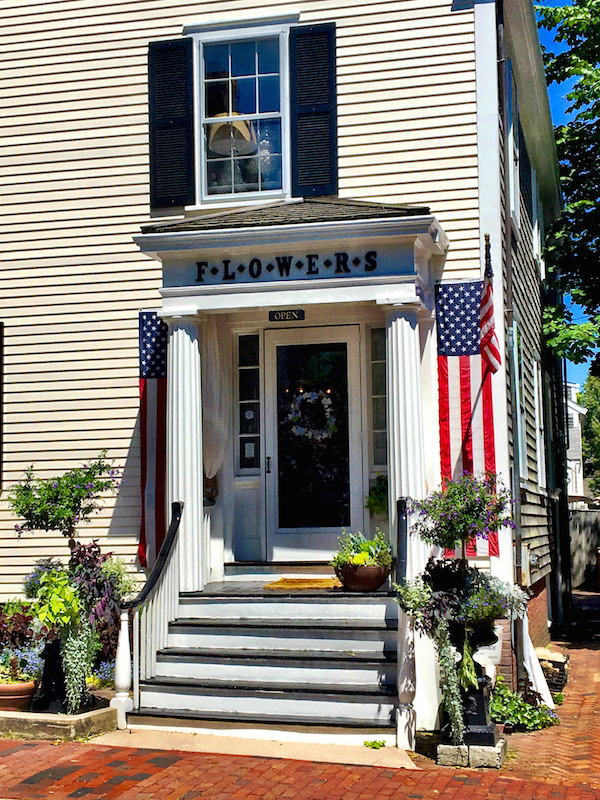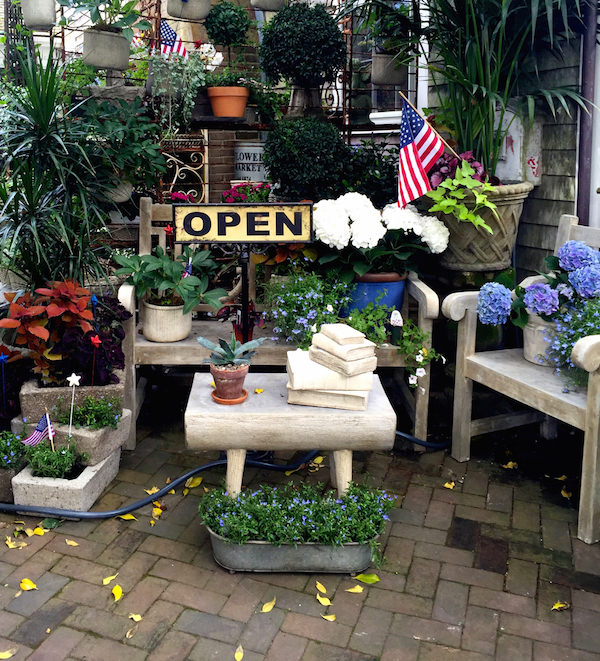 Whether you are looking for a single bouquet for your island home, rental or boat or multiple floral arrangements for a wedding (see what they did for my niece's Nantucket nuptials) or major event, the selection at this charming shop is consistently stunning.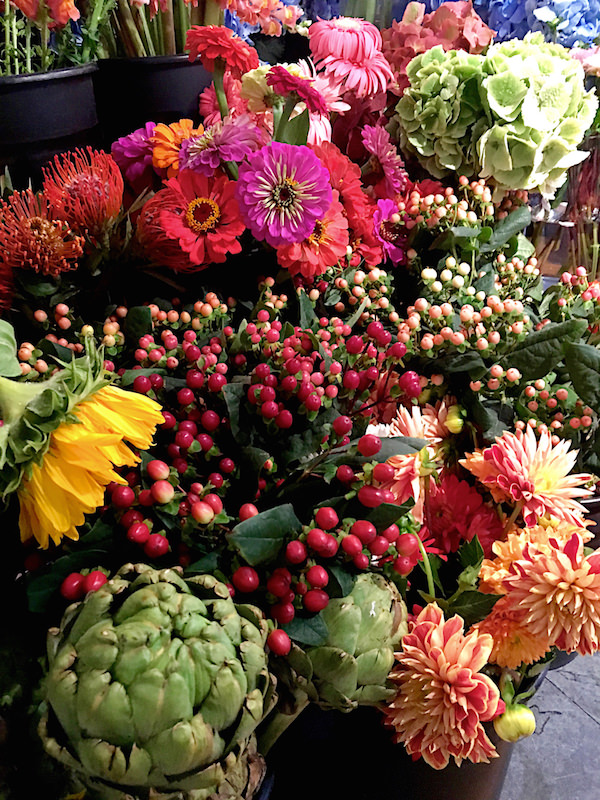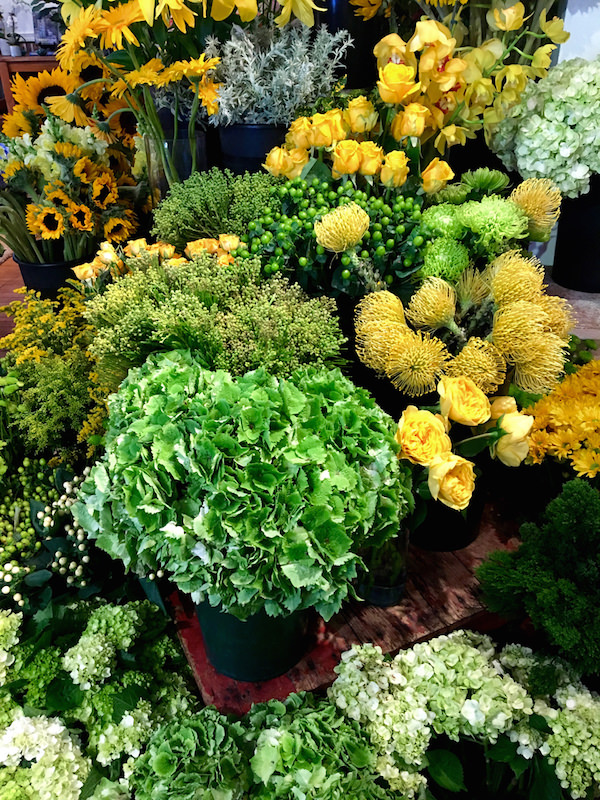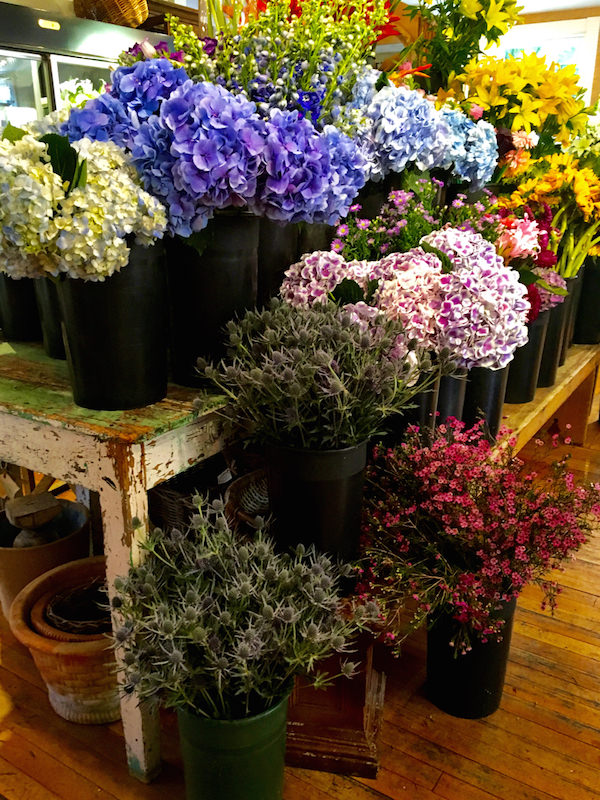 In a new space on the wharf this year is the pop-up Town Pool, which you may know from their popular Instagram feed.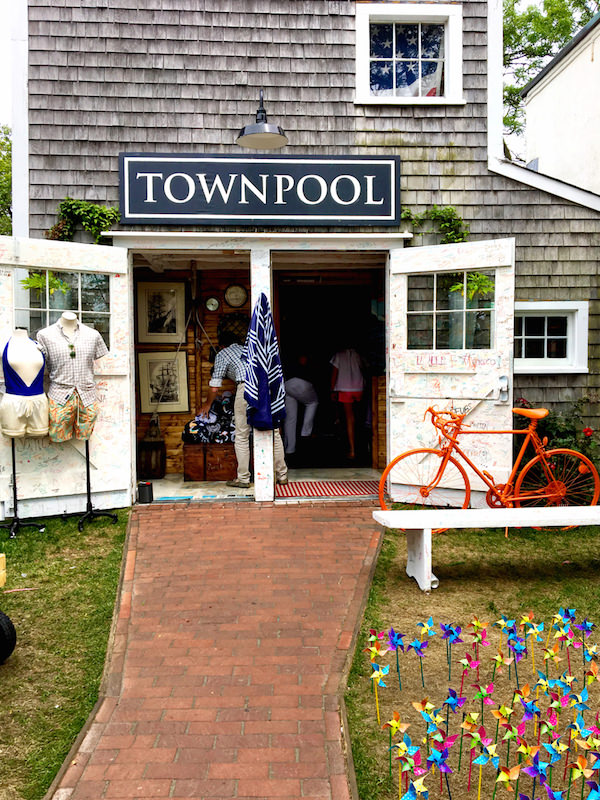 With a fresh crop of young brands, the surprise upstairs is a pop-up installation by Sister Parish Design. With a variety of products based on their iconic fabrics, the space is anchored by their Albert print on the walls with tassel tipped valances in Kismet.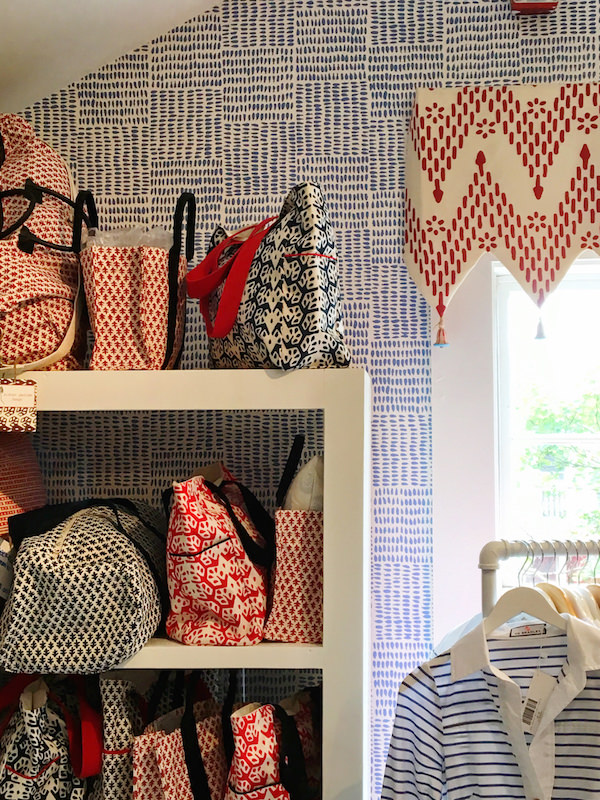 The patriotic red, white and blue color scheme is carried through with upholstered sofas, splatterware, pillows and bags.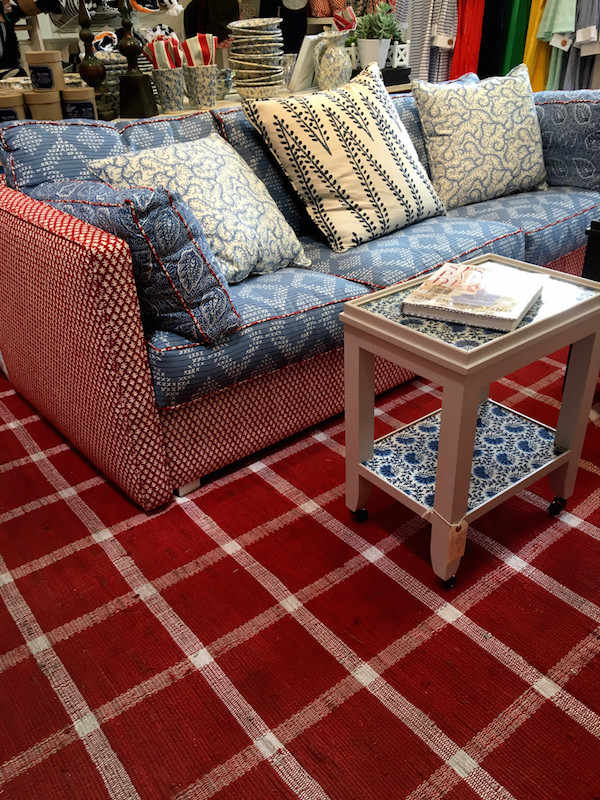 Lion's Paw is an island institution on Main Street.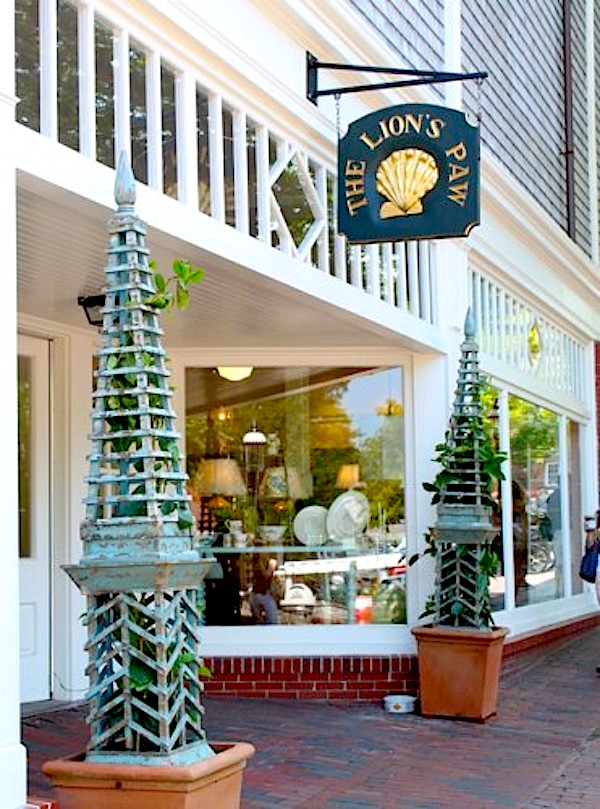 With a fresh mix of summer themed products, all selected by owner Debbie Fraker, it is a favorite spot to visit for all manner of home furnishings. One of their strengths is tabletop – below their fresh take for July 4.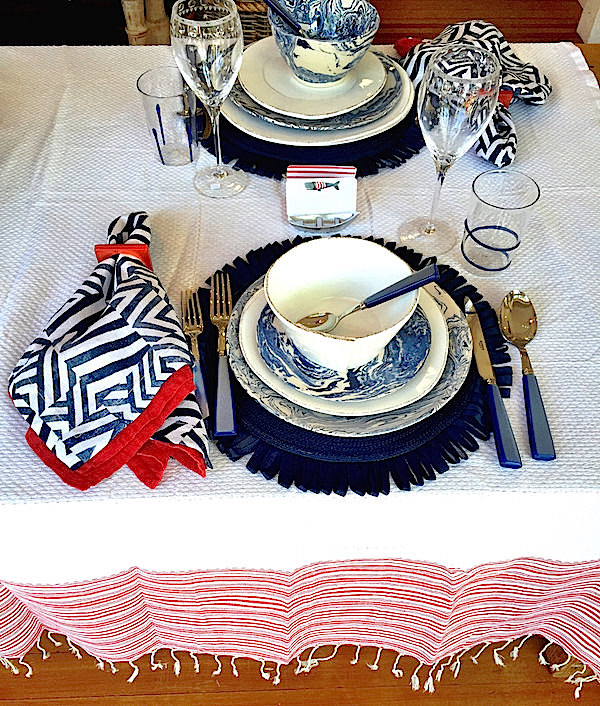 It's a first stop for me for everything from stylish placemats and tablecloths to flatware, glassware and serving pieces, including the current rage for indigo.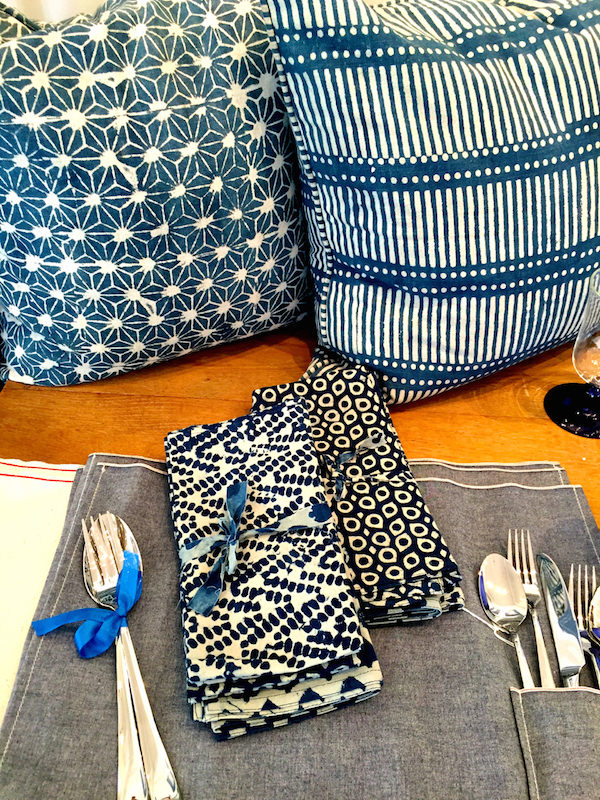 With shops in Boston, Washington DC and most recently Nantucket, Follain (Gaelic for 'healthy, wholesome, and sound') is a healthy beauty store that features a selection of 40 U.S.-made brands for skin and hair care and cosmetics.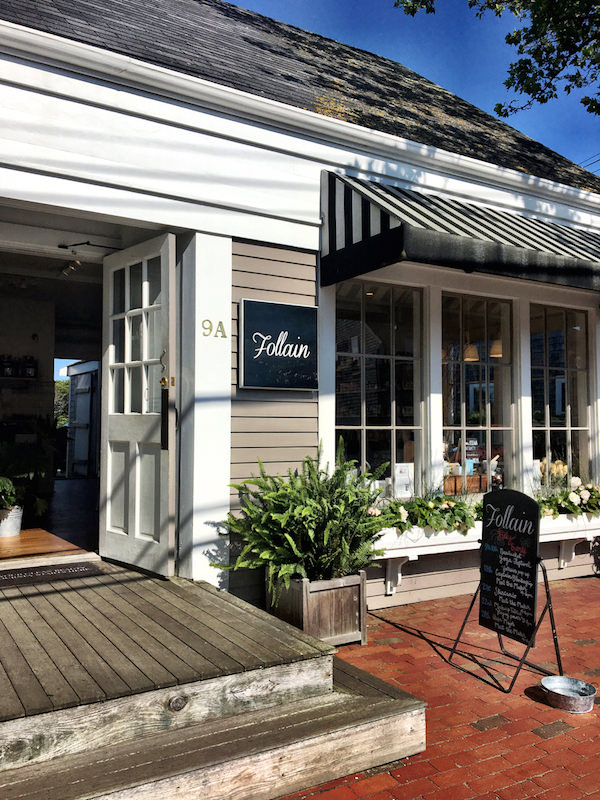 Their island store at 9A South Beach Street is an airy, welcoming space echoing the healthy products they offer. One of my favorites is from the cult Vermont line Ursa Major. Their Essential Face Wipes bag is filled with fresh individually wrapped bamboo wipes that effortlessly remove dirt, light makeup and impurities.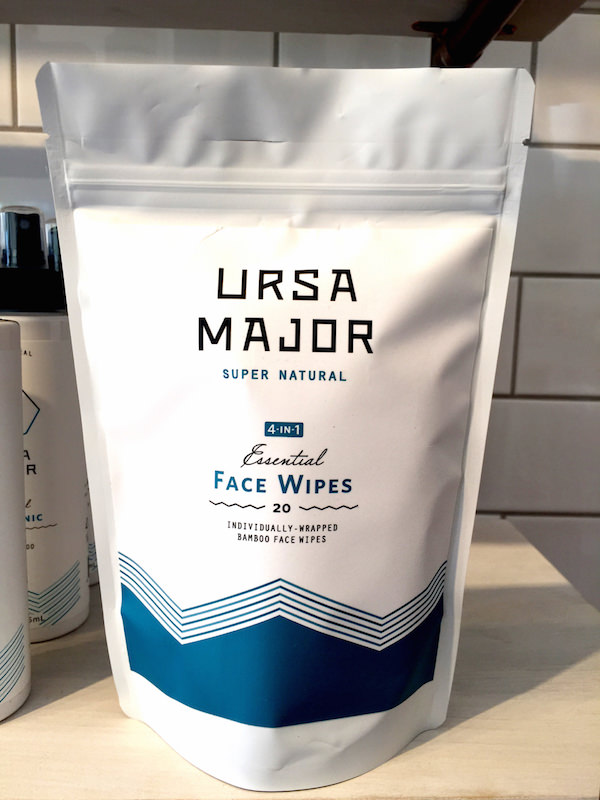 The final pick of our five favorites finds is from the Nantucket Historical Association Museum Shop, a wonderful source for all manner of Nantucket themed books, gifts and memorabilia.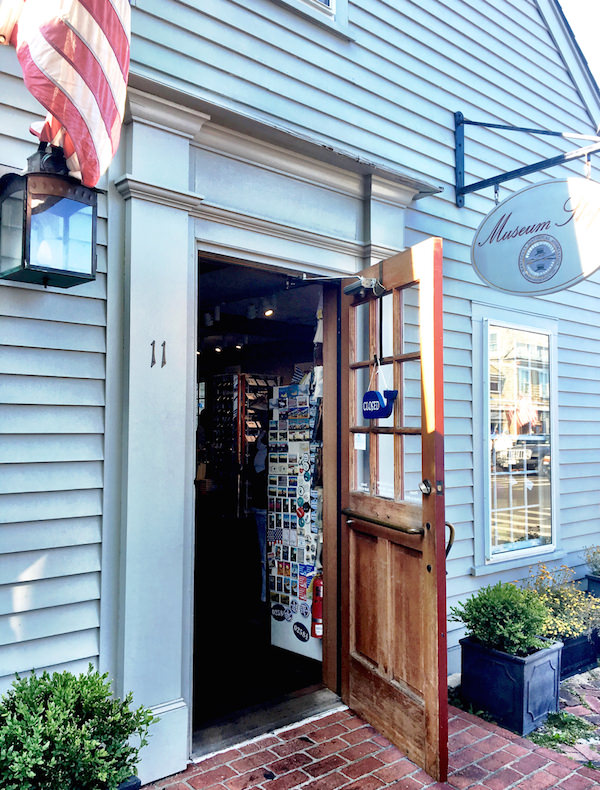 When vacationing on island when my children were little, we regularly served meals on vintage laminated chart maps, especially for messy meals like lobster dinner. We only had four and as my family grew, I tried for years to find more, so I was thrilled to recently discover new versions at the shop.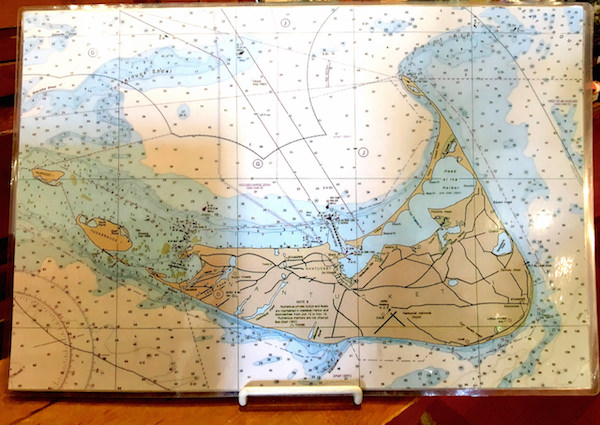 They also stock tray and coaster versions, handcrafted in Sweden of certified sustainable forests.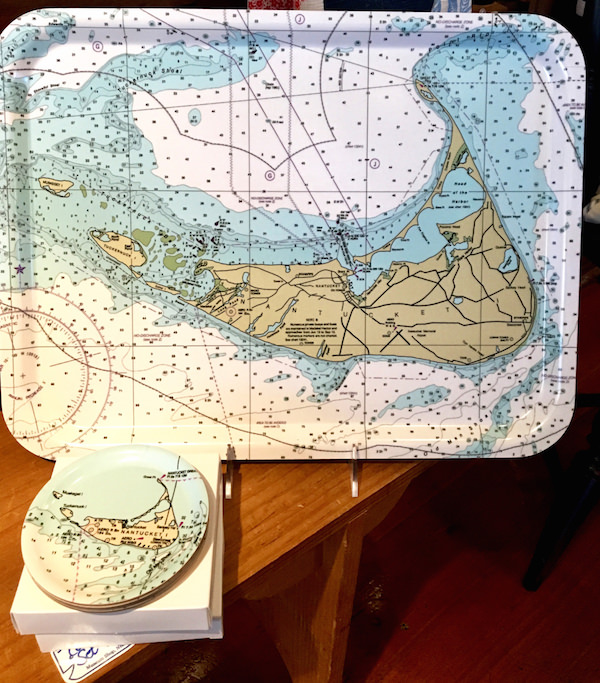 Be sure to stop back in a week for the next installment of Friday Five Favorite Finds from here on Nantucket.
all photos by Stacey Bewkes for Quintessence