As summer winds down and flip flops and straw hats segue into less casual attire, thoughts turn to fashion for fall. So part II of this weeks's Friday Five Favorite Finds includes two shops on island whose statement-making accoutrements can add a luxurious layer to your wardrobe.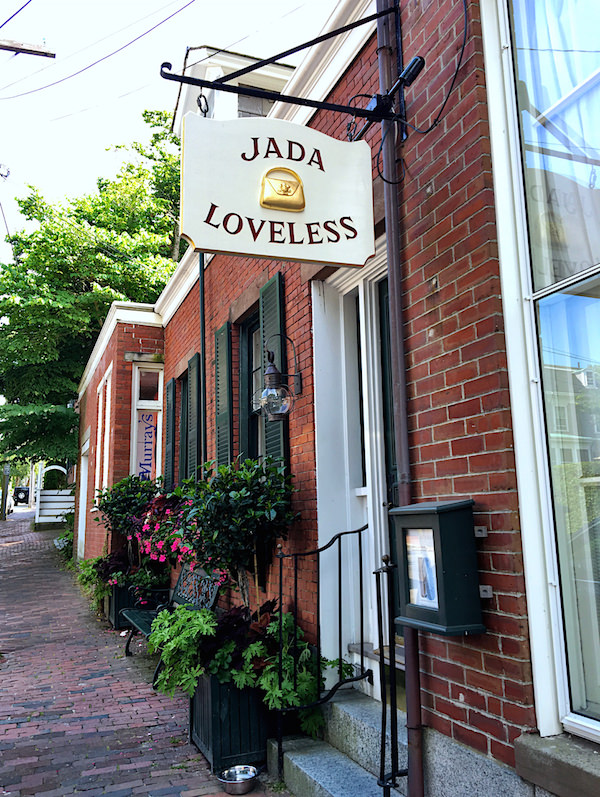 In her third season on island, Jada Loveless' tailored elegant shop at 1 Orange Street is the perfect venue for her collection of handbags. In a jewel box of a space designed by fellow Atlantan Suzanne Kasler, Jada displays her handcrafted wares in style.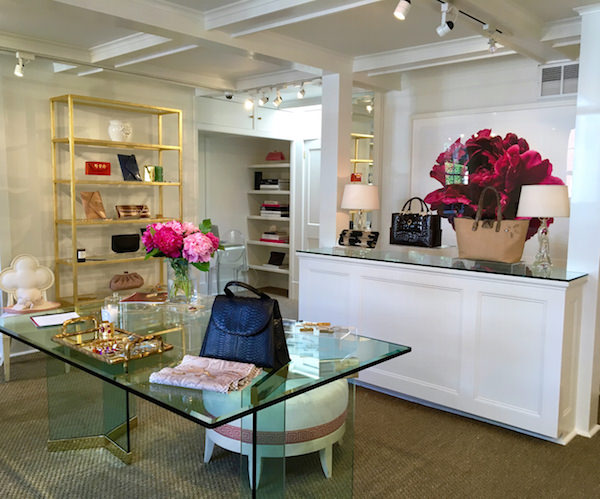 Following a career in fashion and design, working for notable names such as Neiman Marcus and Celine, Jada ventured out on her own, working with fine leathers and exotics. Her clutches are great additions, whether her Classic in sand and black hand painted Python,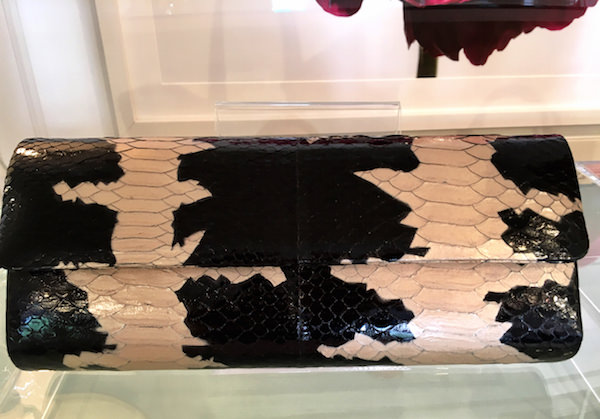 the Sophie foldover in calf hair with gold vermeil accents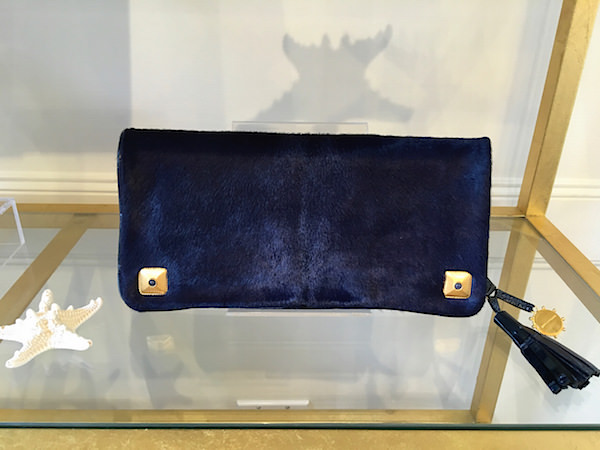 the Josephine Minaudieres in gold natural metallic python and green alligaotor with embellished stone top locks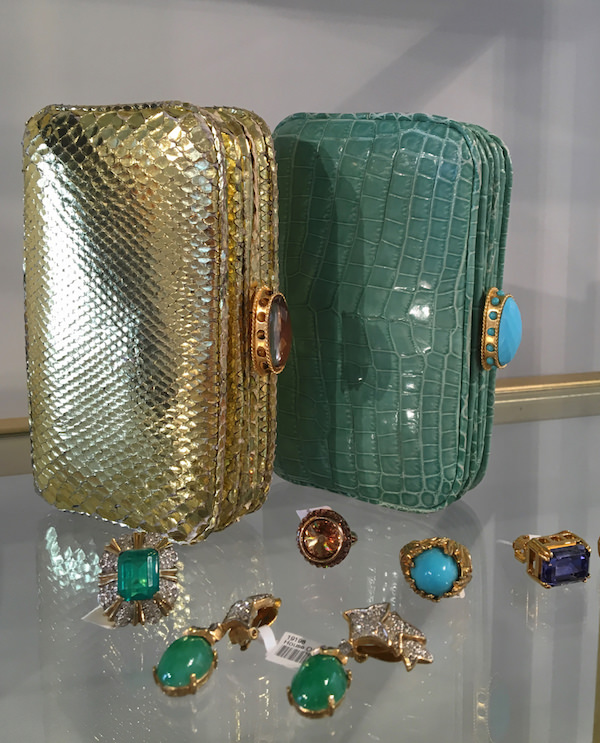 or the stylish Piaf Clutch in stiched rose alligator with vermeil kisslock set with faceted smoky quartz stones.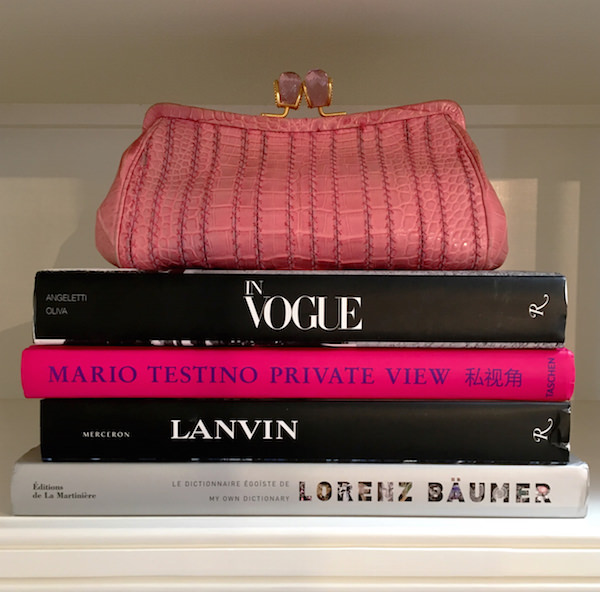 Her latest collection includes refined and classic shapes, like the new shopper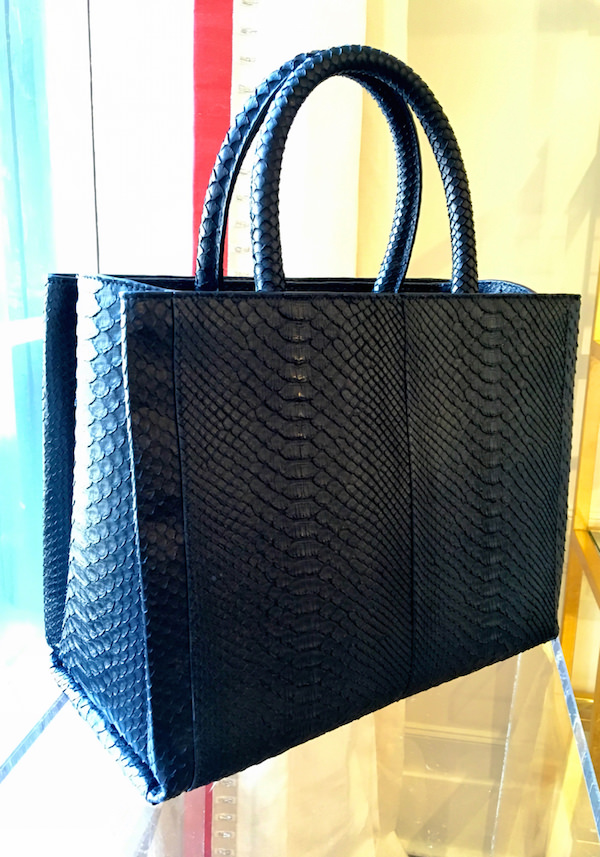 cross body bag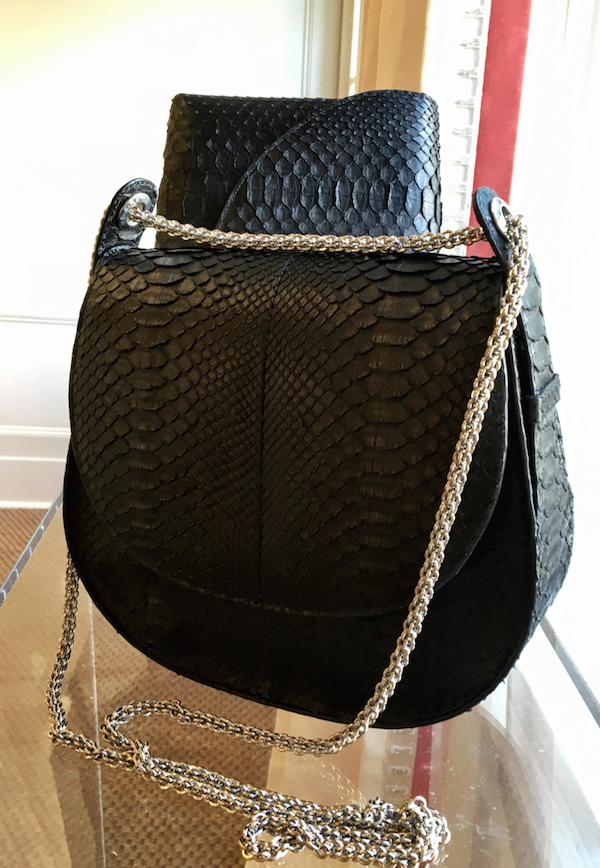 and convertible clutch, all of which can be individualized with Jada's beautiful new understated hardware, a small sampling of which can be seen below.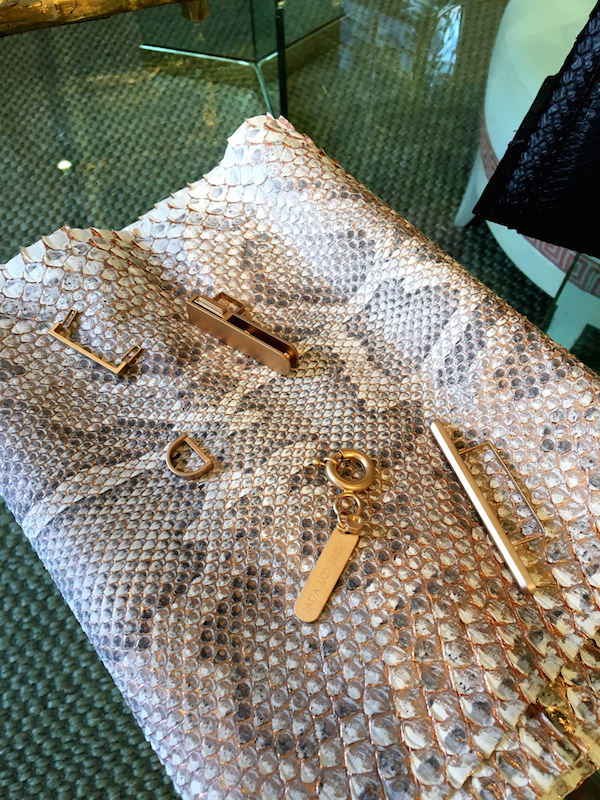 In addition to her ready to wear collections, Jada also offers bespoke services, as all her bags are handmade in small batches here in the US.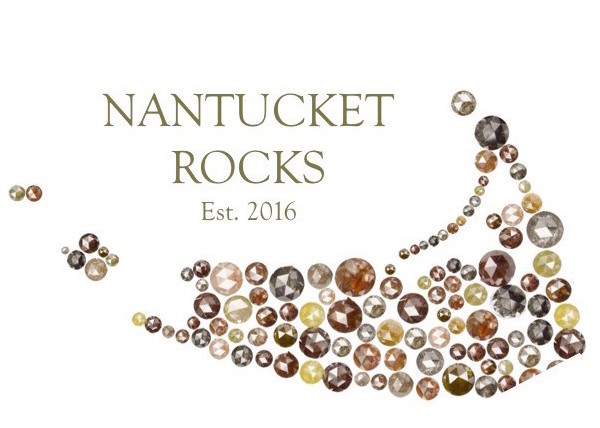 A new addition to the Nantucket shopping scene this year is Nantucket Rocks at 5 Chestnut Street in the former Vanessa Noel space. Featuring several different collections, the space was organized and anchored by the work of Nina Runsdorf.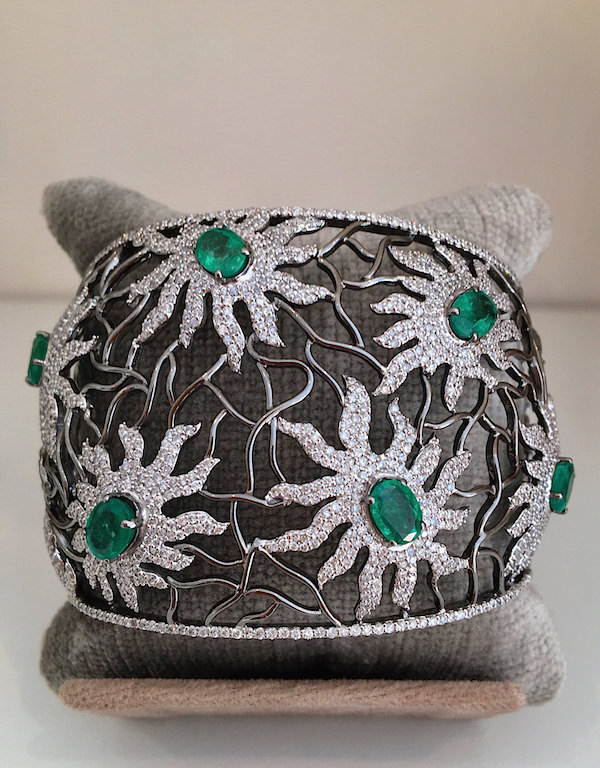 The seventh generation in a family of jewelers and diamond merchants, Nina has an innate feel for and knowledge of stones. Inspired by nature, Nina's pieces have an organic quality, seen in her fabulous emerald and diamond cuff above or feminine tanzanite & diamond flower ring, below.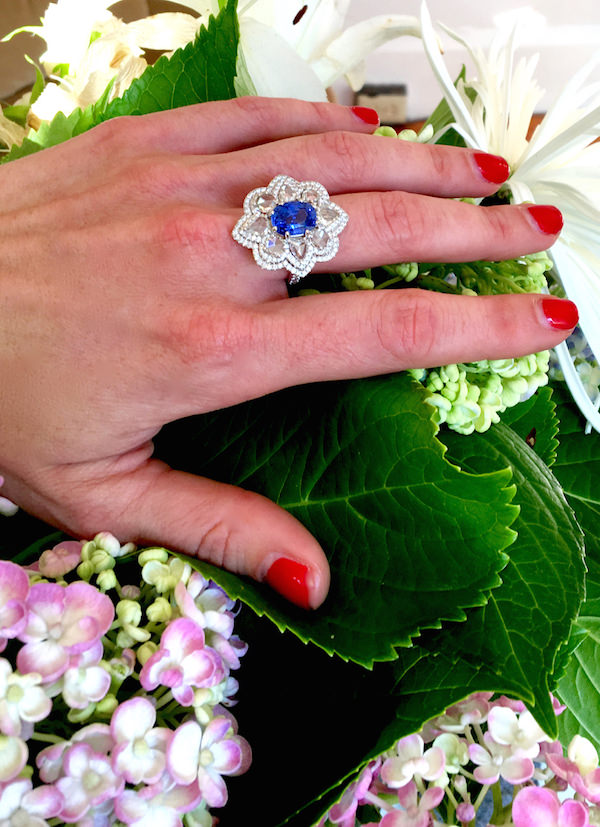 No matter what style, Nina's work always respects the stones, accentuating them with inventive and wearable style, such as the ruby and sapphire cocktail ring, below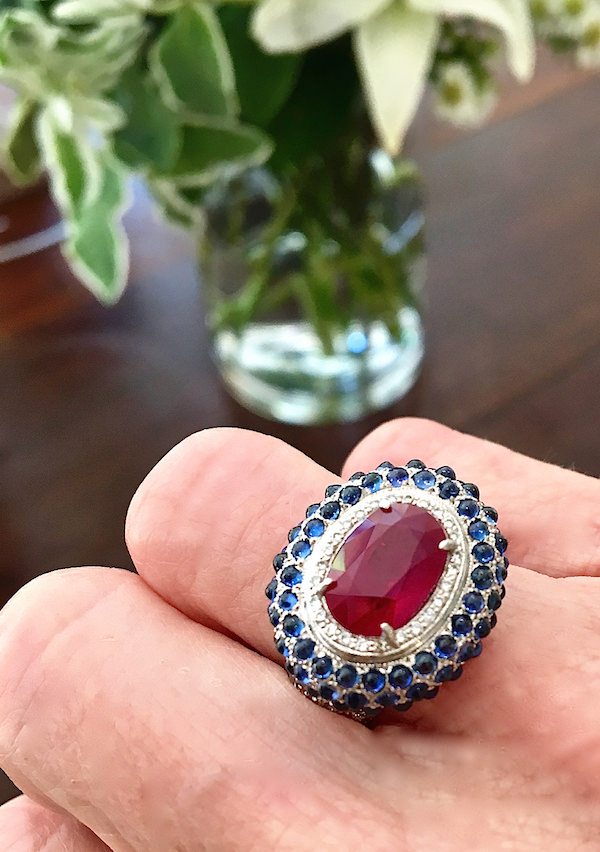 or the spectacular pearl necklace with amethyst tassel below.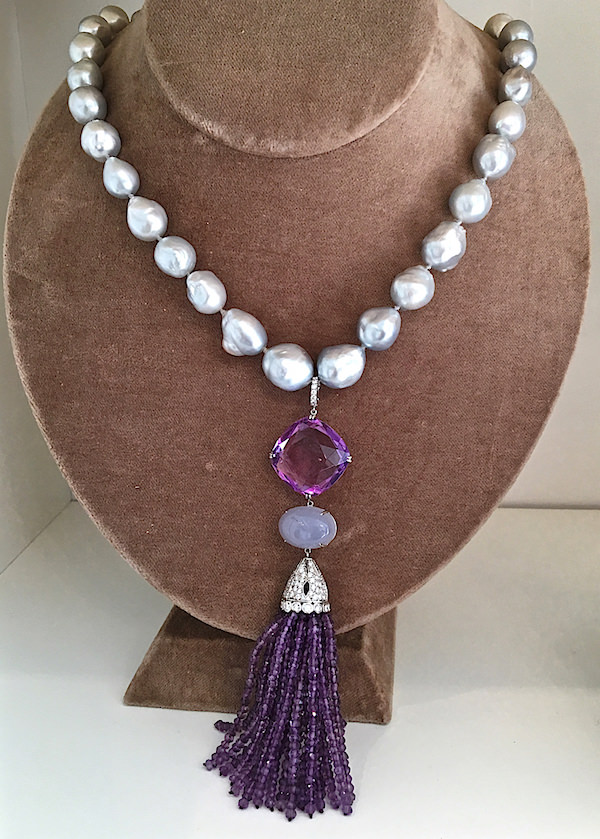 In a nod to classic greats of the past, Nina's 22k gold and diamond Transformer bracelets can be converted into a necklace, shown below with her signature flip ring in aquamarine and diamond.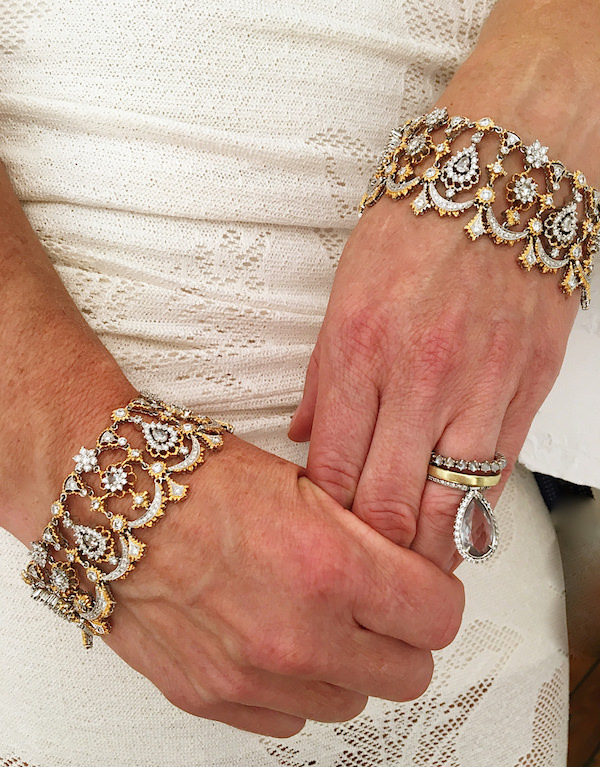 Searching out the hidden qualities of stones has become one of Nina's specialities as seen in her emerald slice "leaf"earrings below, shown with a classic baroque pearl and emerald bead necklace. Visit Nina online or make an appointment to visit her Manhattan showroom to see more of her dazzling work.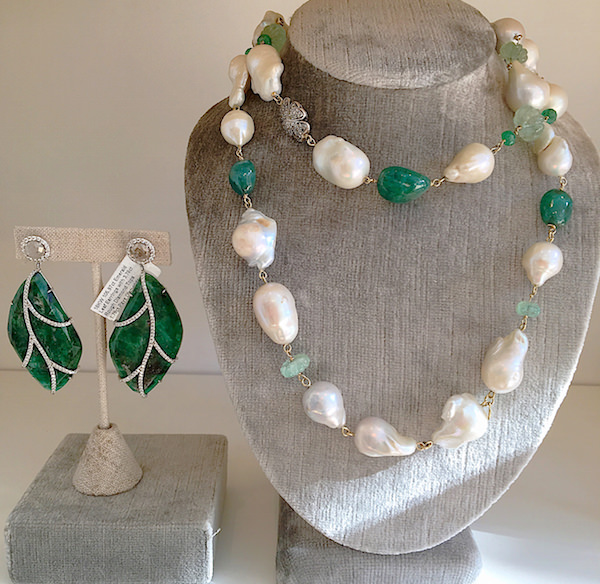 I hope you've enjoyed traveling with me to Nantucket every Friday this summer. Hopefully we can rendezvous for more favorite finds from the Grey Lady next summer!
all photos by Stacey Bewkes for Quintessence