Labor Day may have passed, but there are still weeks left to enjoy late summer entertaining. In fact, this is my favorite month on island. The crowds are gone, the water is still warm and it's easier to wrangle restaurant reservations – I like to say September is Nantucket's secret weapon. It's also the perfect time for al fresco dining with cooler temperatures and that long summer light.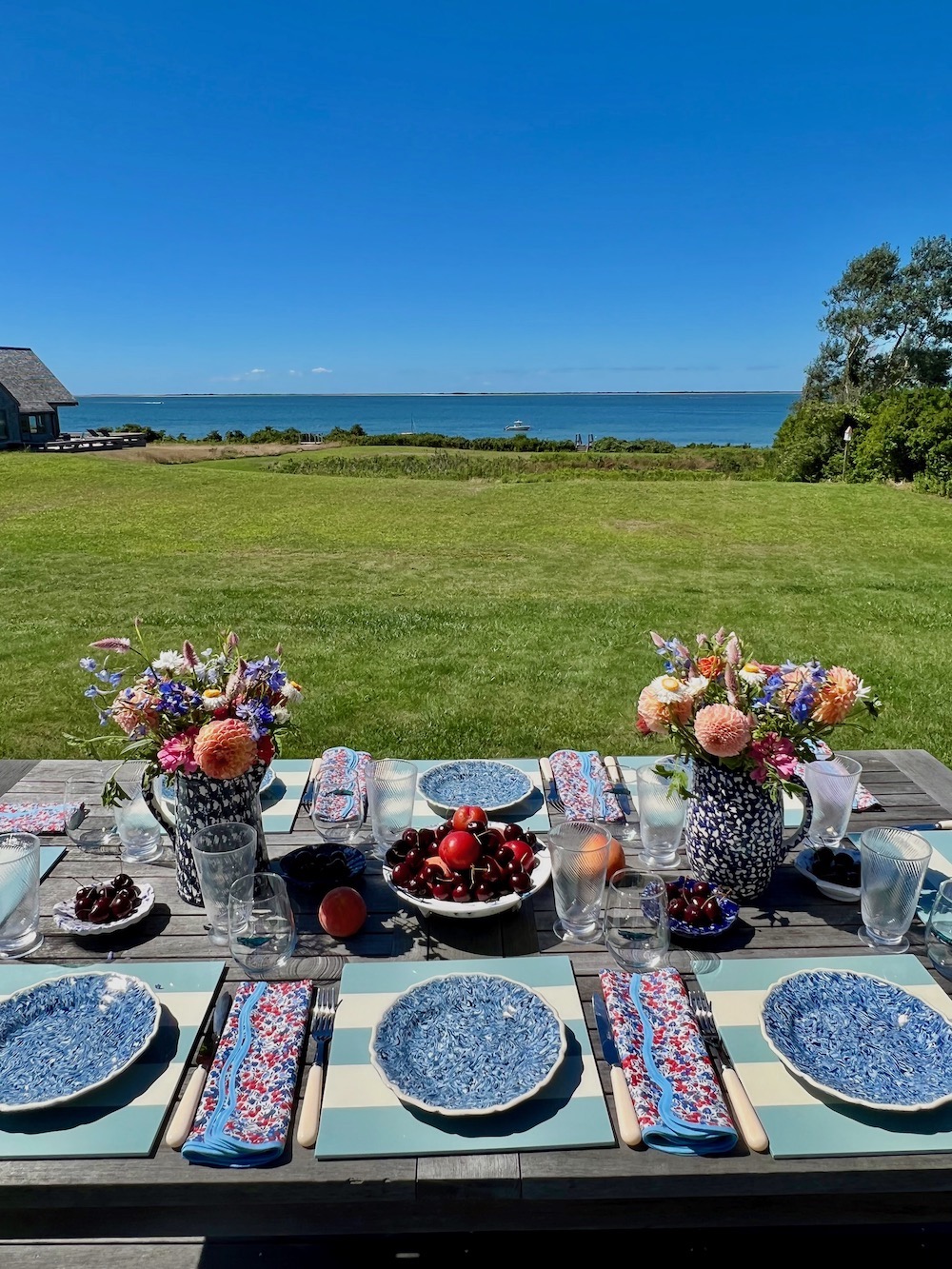 I was delighted to partner with family-owned British brand Addison Ross to set the table for this transitional time of year.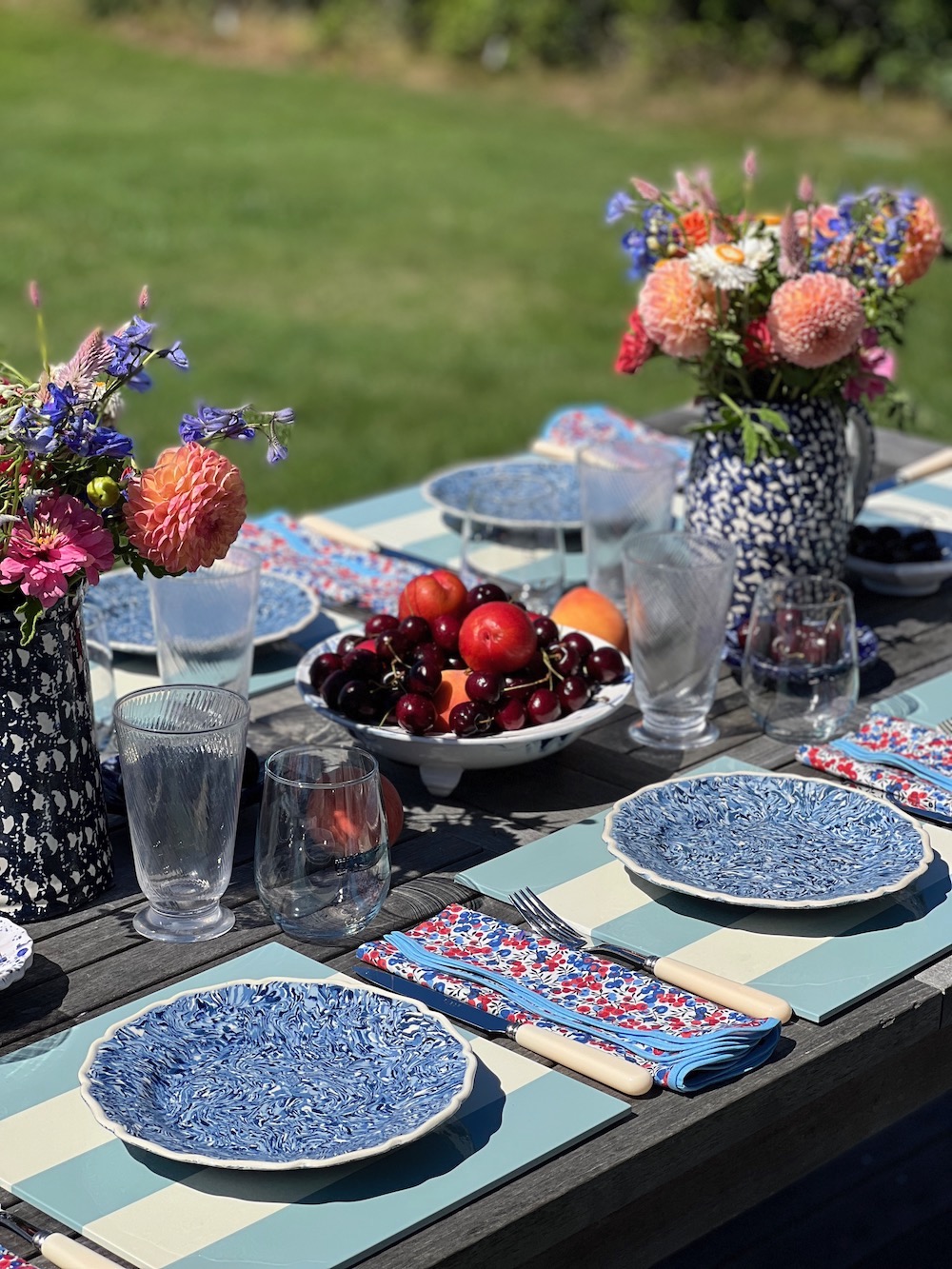 Their festive striped lacquer placemats continue the summer vibe for outdoor entertaining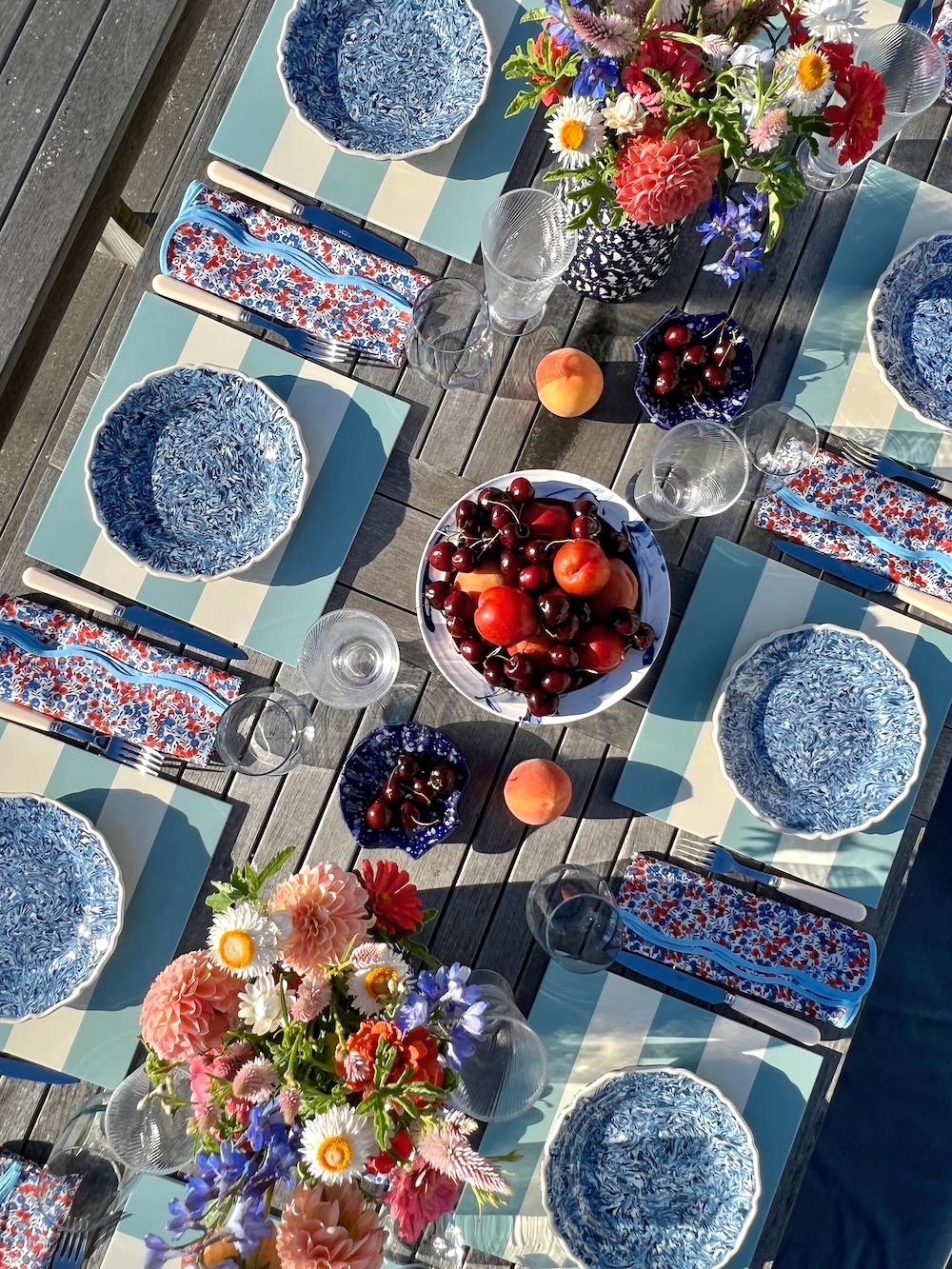 and as we migrate inside for cooler evenings, their scalloped mats are perfect for layering an early fall table.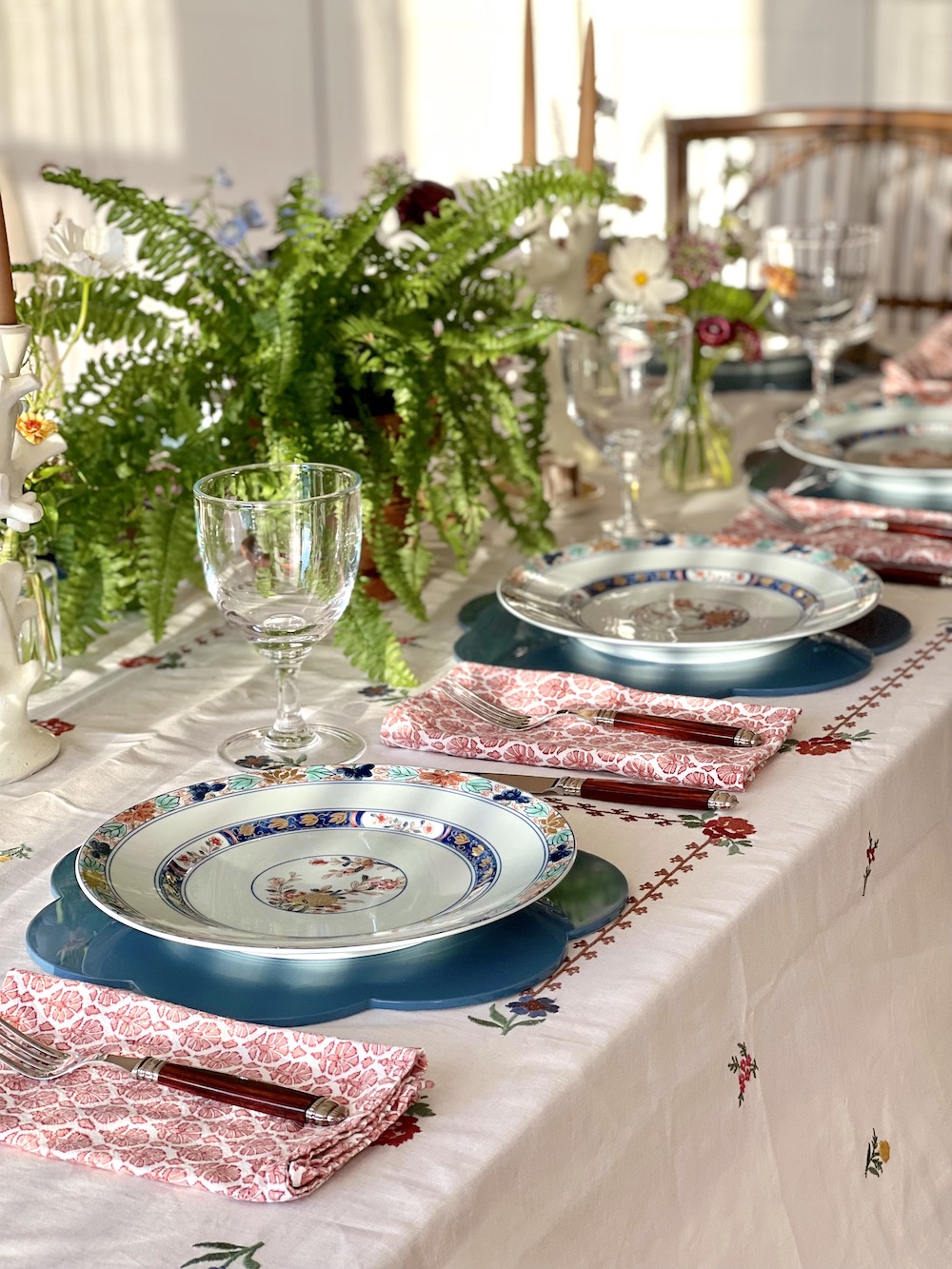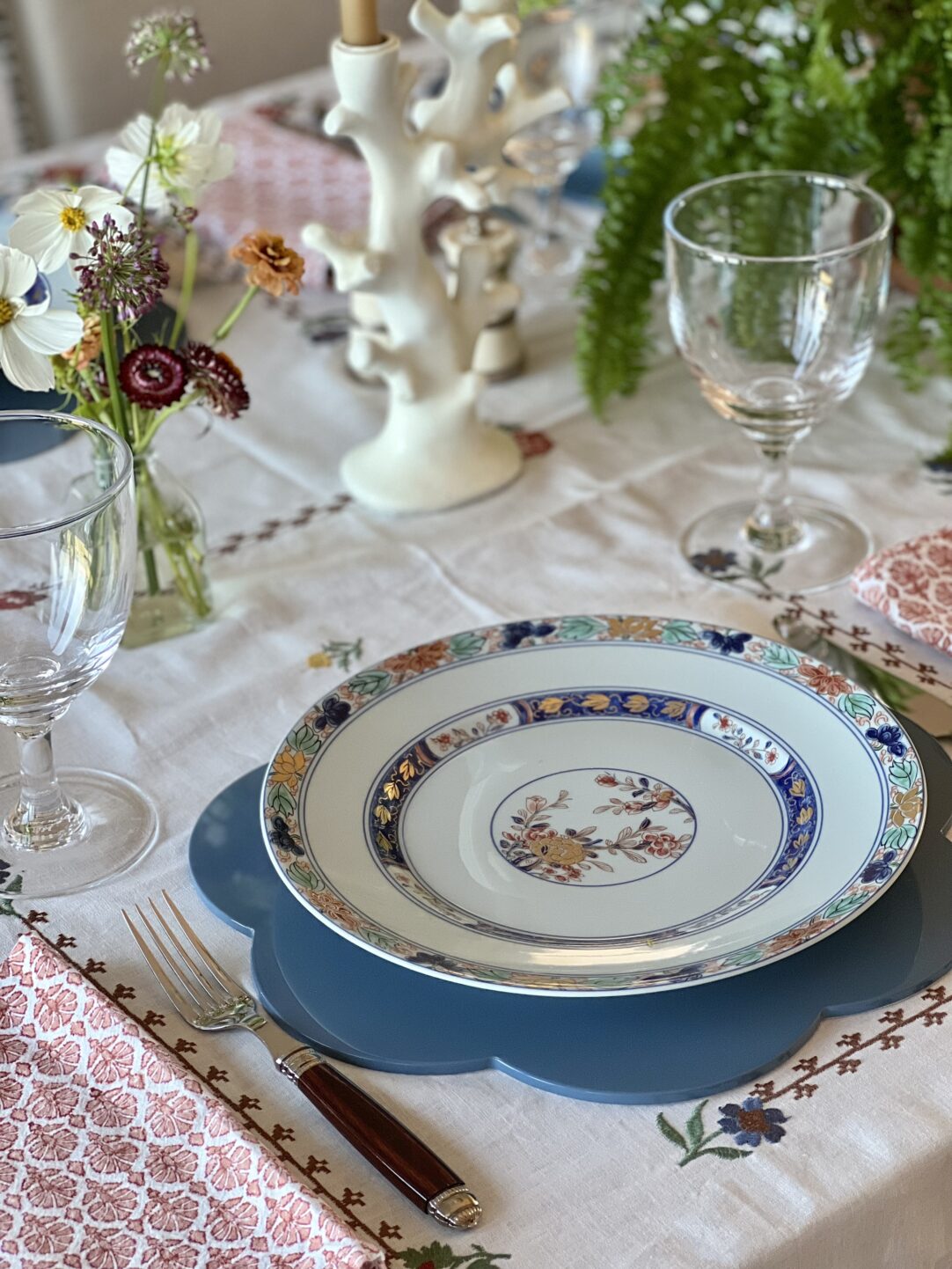 Their lacquer products are not only stylish but beautifully made. Hand-painted with 20 coats of high-gloss lacquer, they are meticulously hand polished between each coat. The felt backing, a favorite detail, adds an extra layer of luxury, ensuring no sliding or scratching on your surfaces.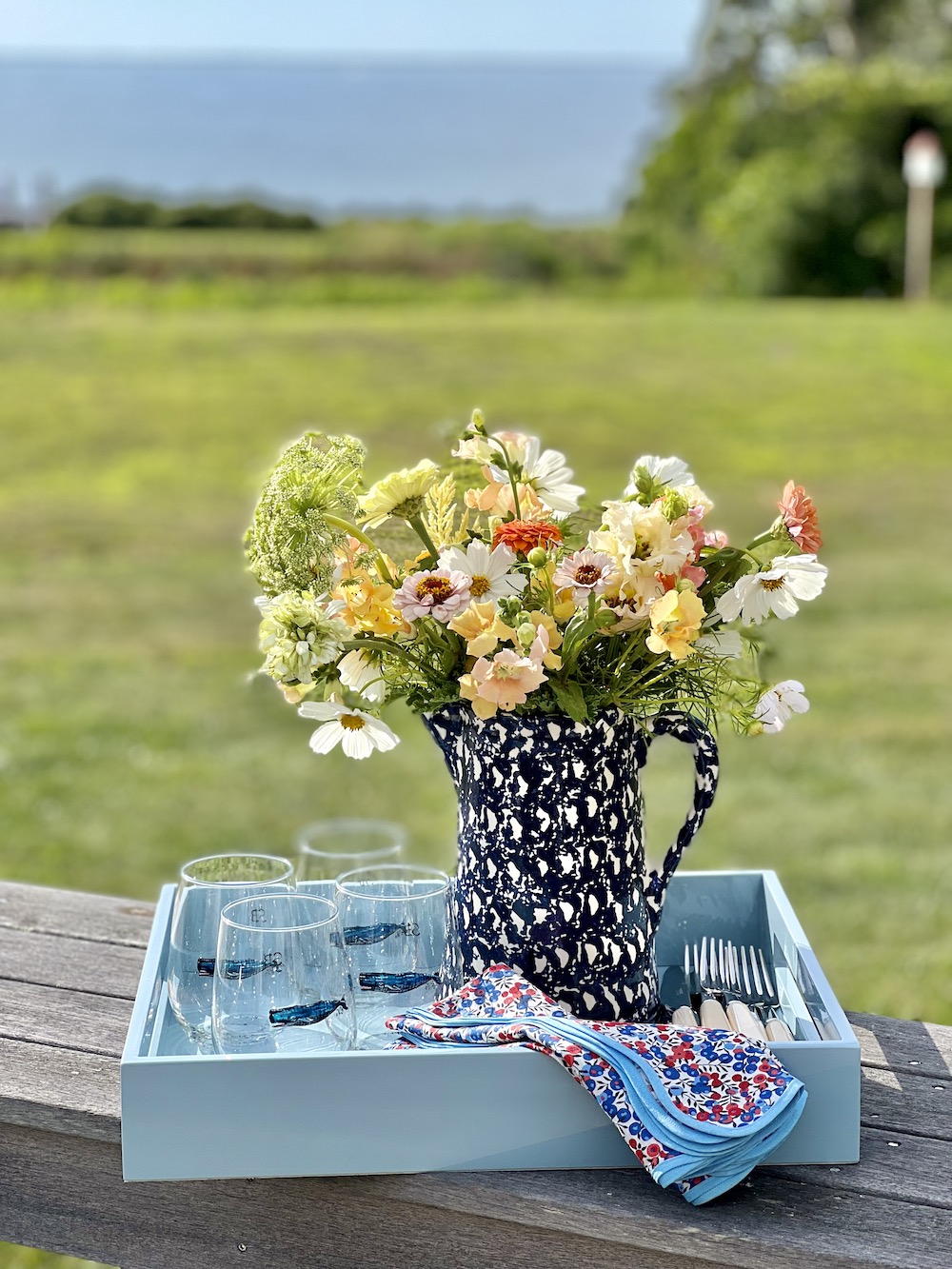 Trays are the unsung heroes of the house and Addison Ross' versions bridge practicality with polish. Available in a wide variety of sizes, shapes and an enormous array of colors, they're ideal for transporting drinks, cutlery and napkins, organizing a kitchen counter or bar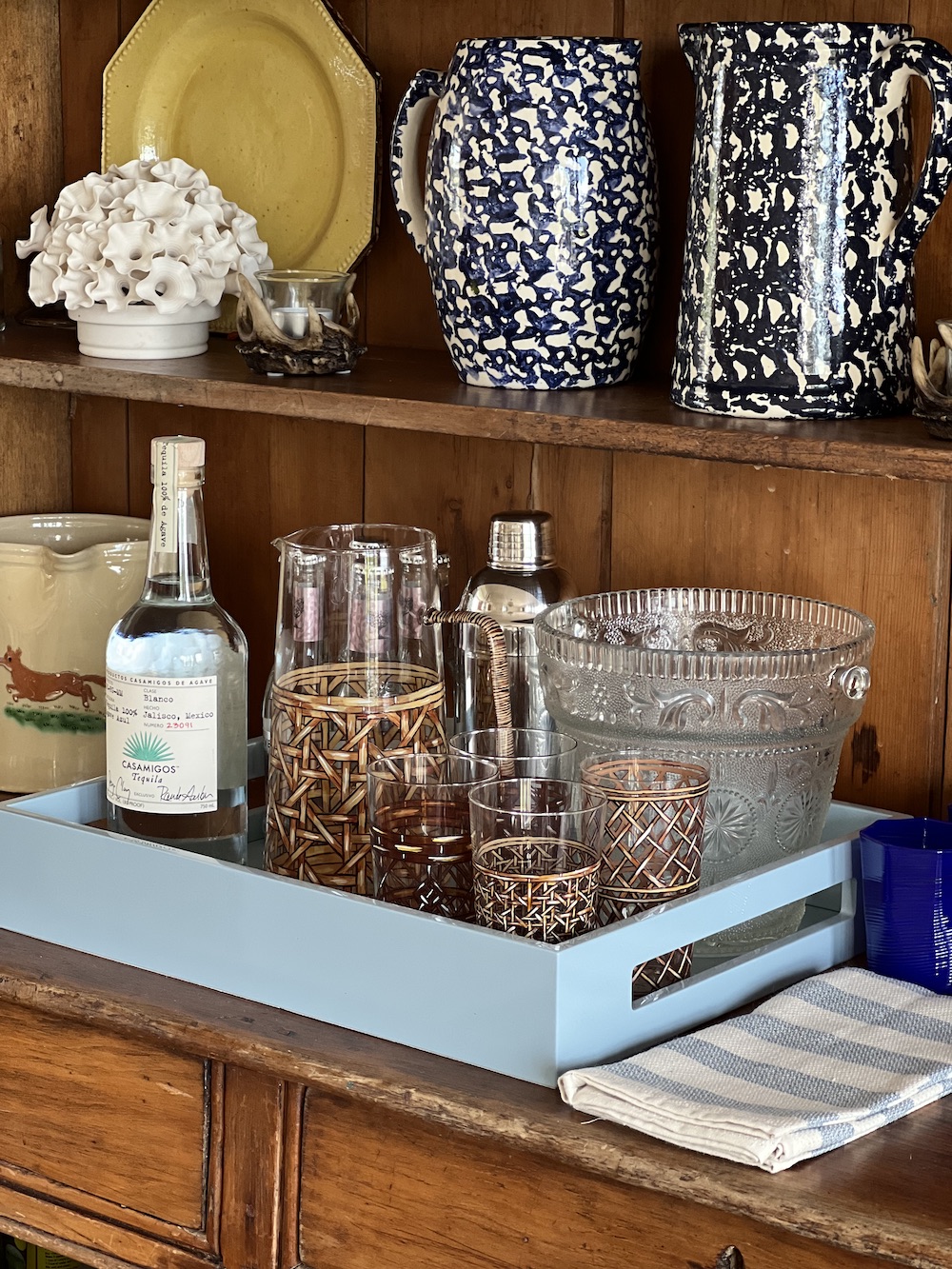 or even breakfast in bed. And if you're a weekend guest hoping to be invited back – they're a sure-to-be-appreciated hostess gift!!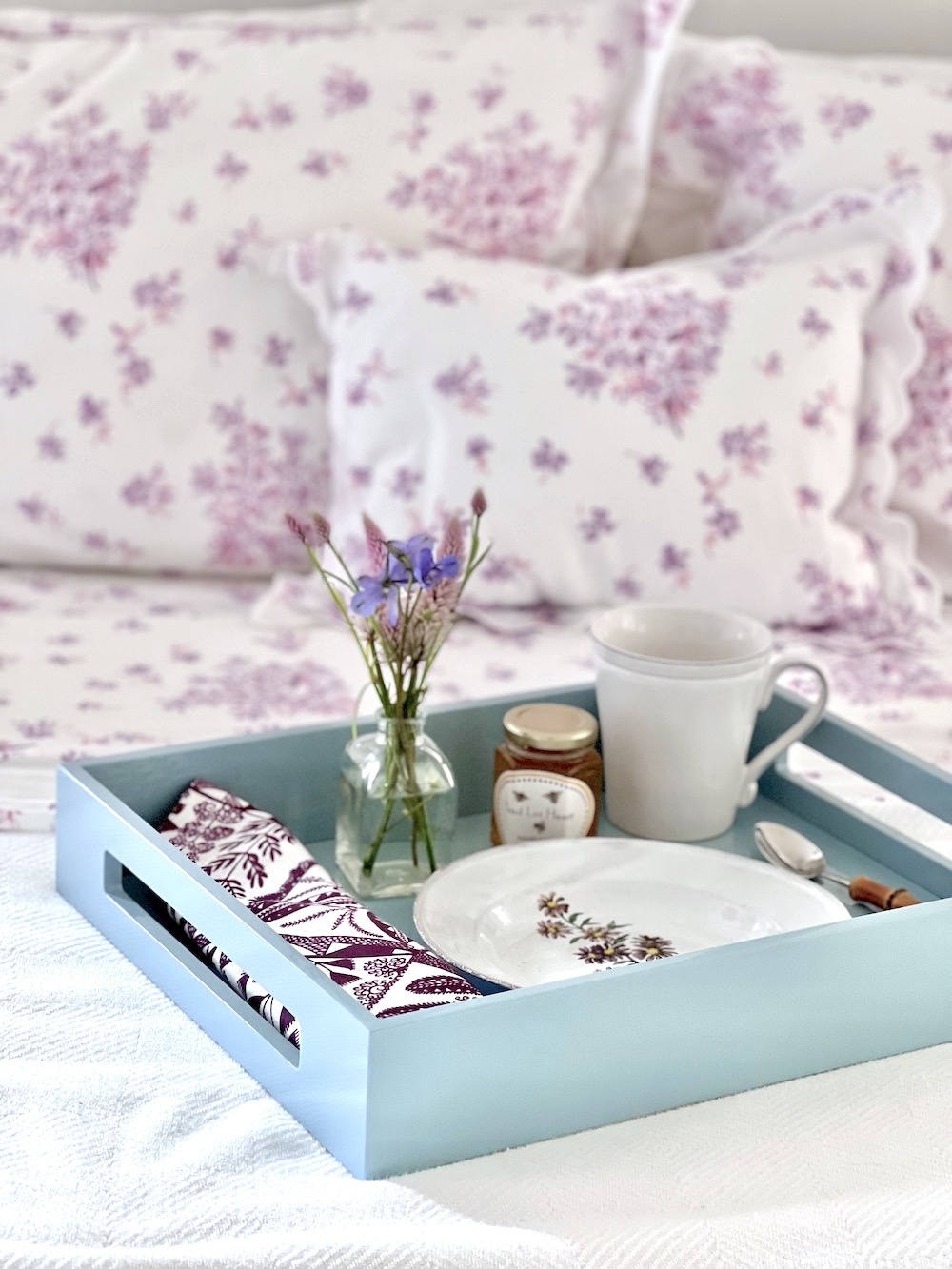 The smaller trays are perfect for bedside, bathroom counter and any spot where sundries tend to get out of control.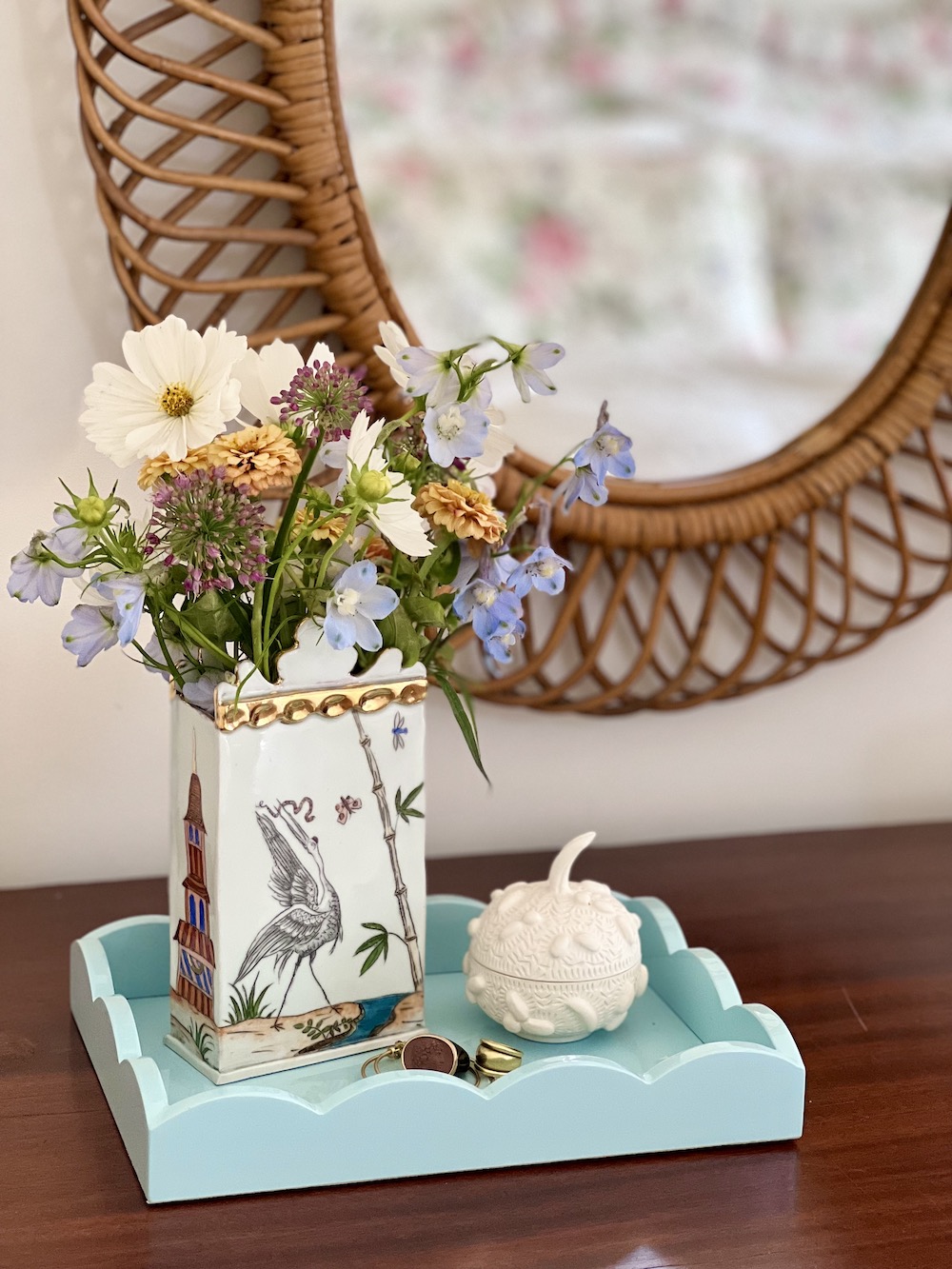 They make order out of chaos in the most stylish fashion!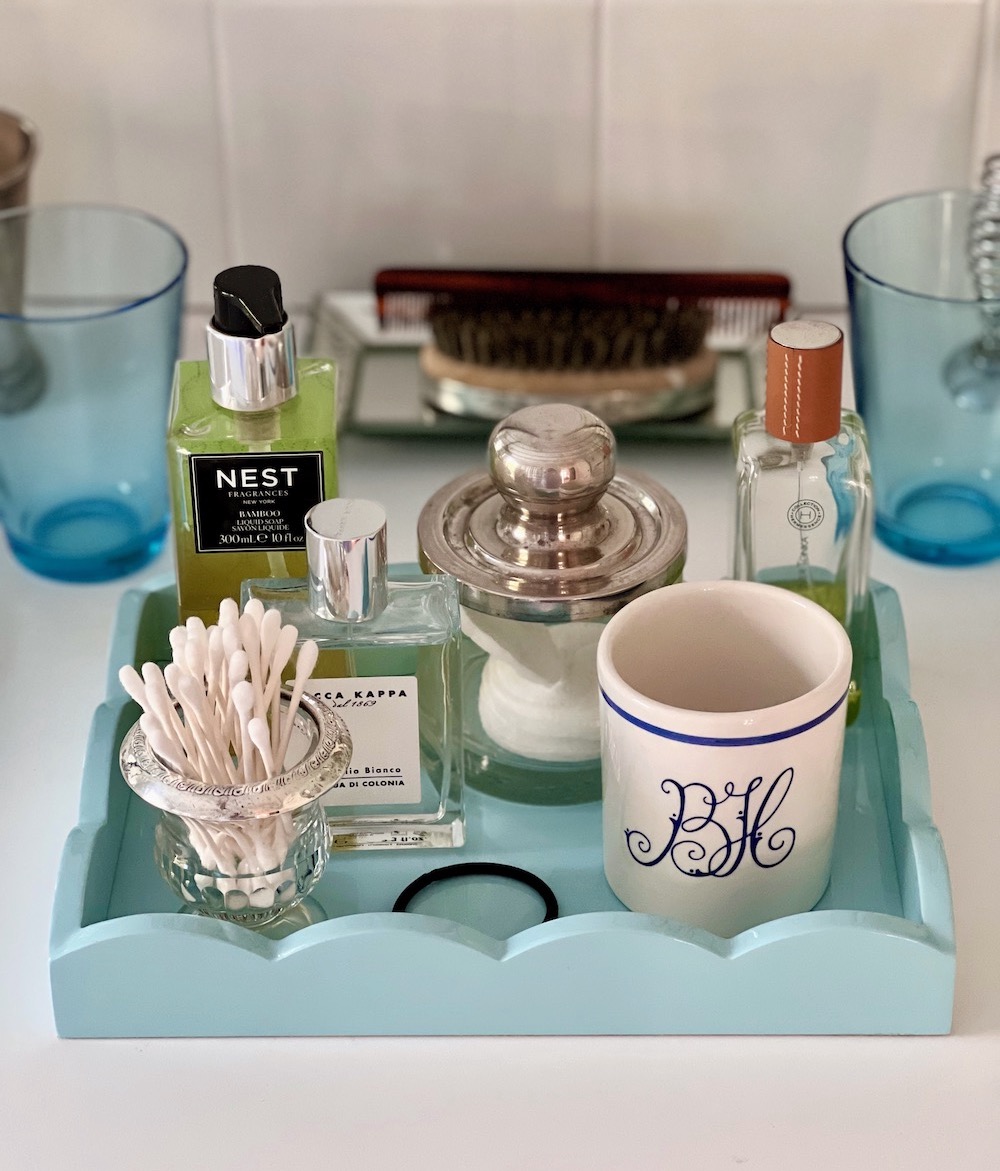 An elegant wastepaper basket is not easy to find, especially one that is easy to clean and water resistant (perfect for wet umbrellas). Available in octagonal and scalloped versions, the Addison Ross versions are a great addition to any space.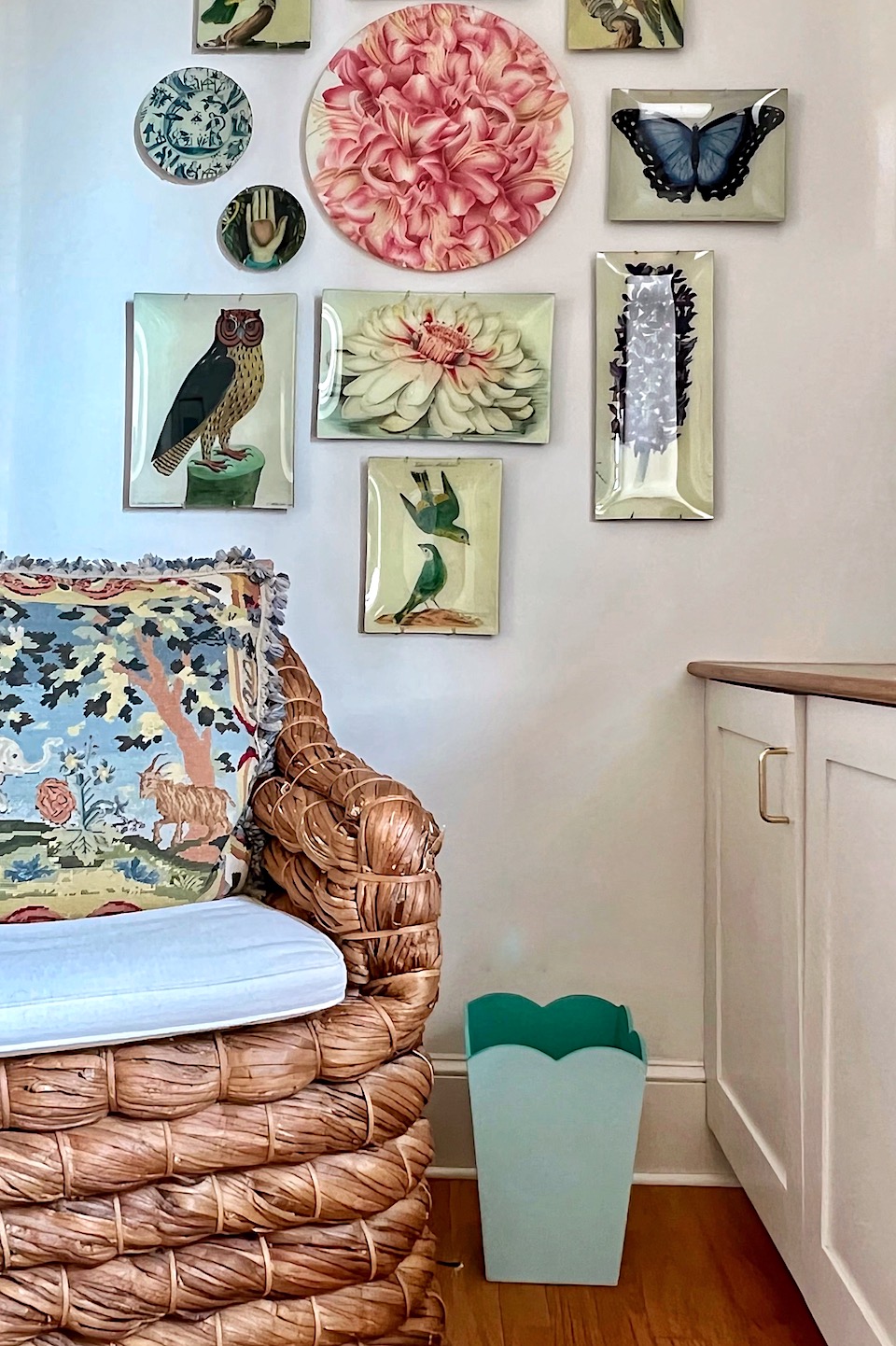 You can find what is featured above on Q Worthy and the full selection of Addison Ross products, including their famous frames, on Addison Ross Home.
all photos by Stacey Bewkes for Quintessence