As the founder and owner of Leontine Linens, Jane Scott Hodges is credited with reviving the art of couture linens for everyday use. With a contemporary spin on timeless traditions, her custom linens and bespoke monograms pair luxury with real life. And nowhere is this lifestyle more evident than in Jane Scott's own stylish home. Please join Susanna and me for a trip to New Orleans, where Jane Scott has transformed her 19th century Greek Revival house into a color and art-filled family home that enthusiastically expresses her contagious joie de vivre!
Not only does Jane Scott's company espouse updating tradition with bold scale and color, but she walks the walk in her own home. With the help of friend, designer Gwen Driscoll, Jane Scott has infused a serious dose of fun and creativity into her traditional New Orleans side-hall house.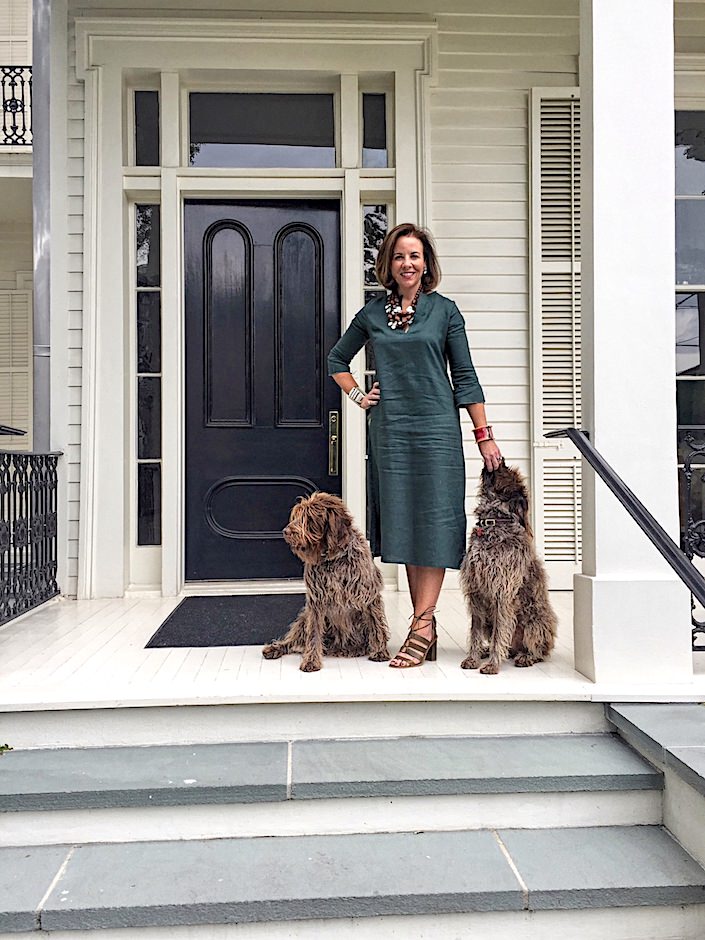 A daring mix of paint and paper results in a happy home that is as equally suited to family living with two teenage children and two large wirehaired pointing griffons, as it is to Jane Scott and husband Philip's frequent entertaining. From her luscious lacquered living room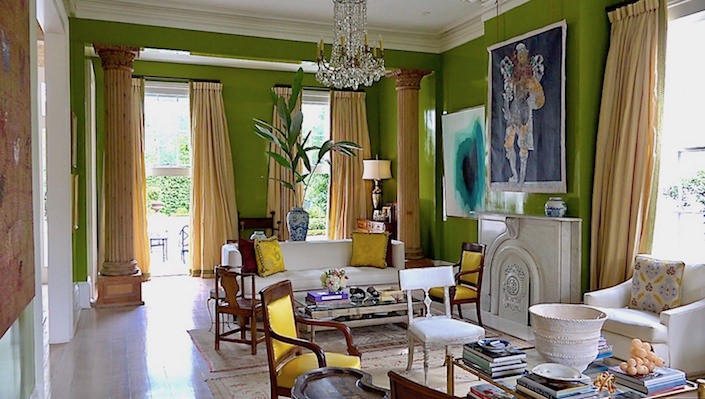 to pattern-filled study,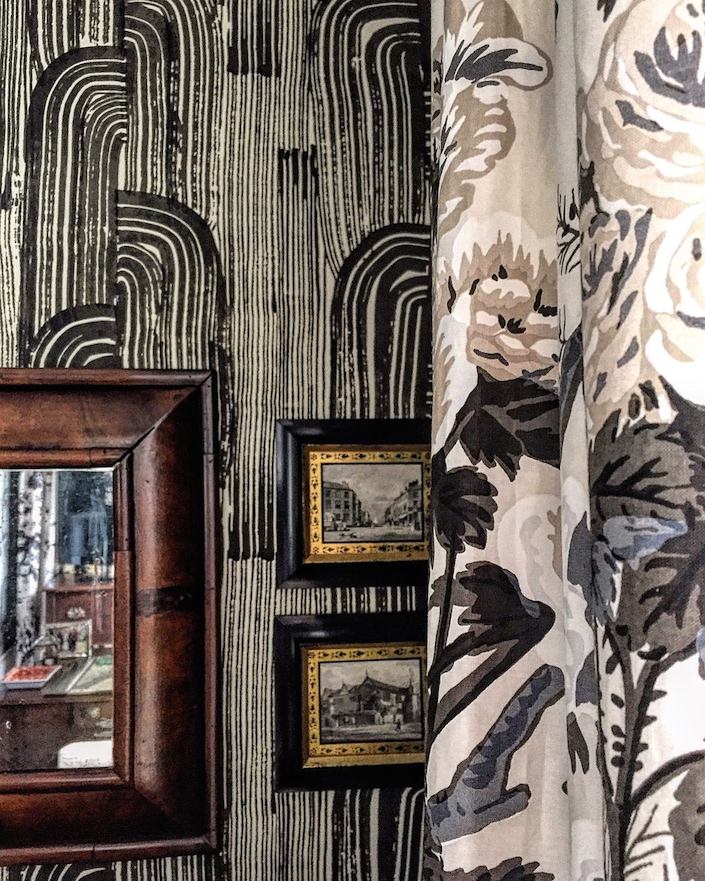 to charming powder room, the house is proof that living with what you love makes for artful and authentic interiors.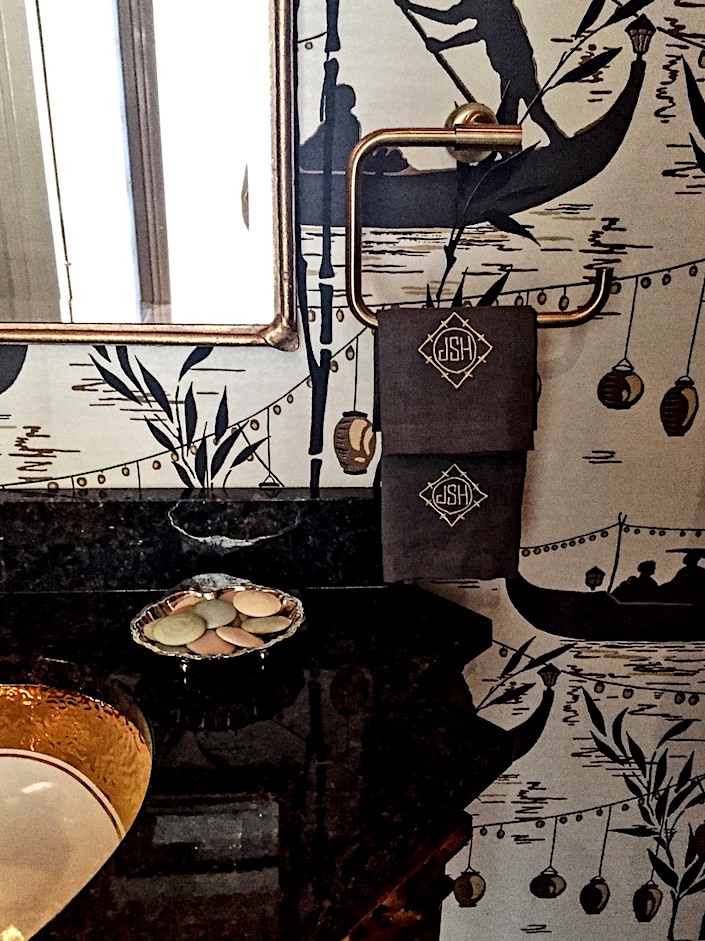 Leontine Linens grace the tables, beds and baths of the most beautiful homes around the country and afar. Working with the best of today's interior designers and architects, Jane Scott has helped to create bespoke visions featured in the pages of countless publications, showhouses and events. You may remember her beautiful linens in Ken Fulk's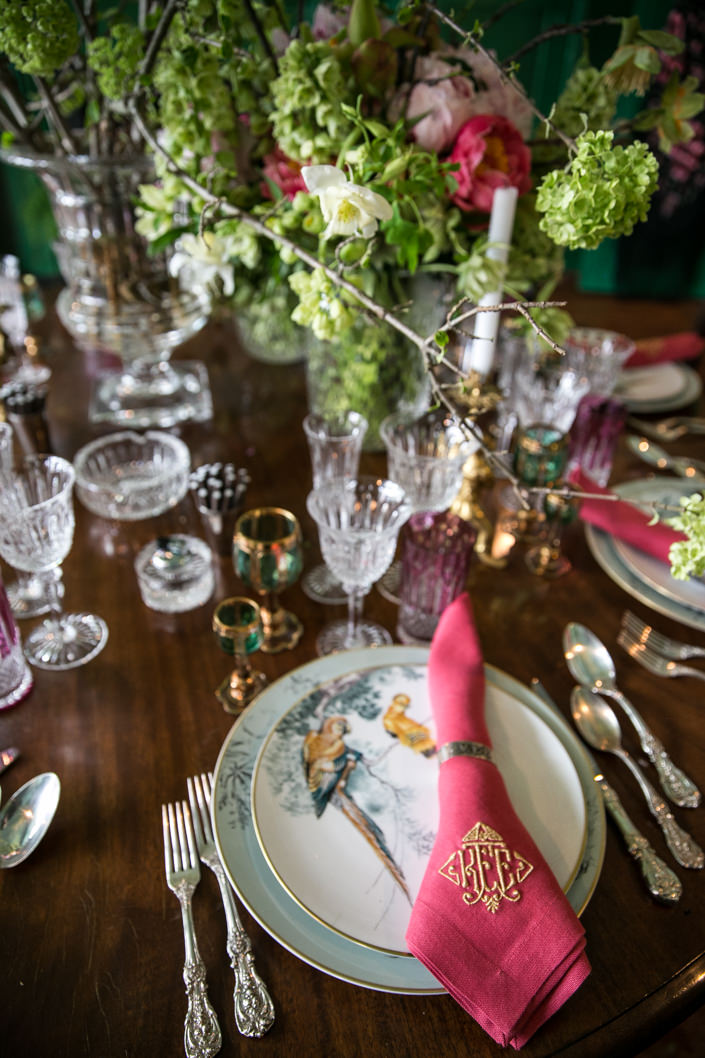 and Alex Papachristidis' stunning Kips Bay Rooms.

To get a taste of Jane Scott's ebullient entertaining style, take a peek at a welcome party she recently hosted for Ken Fulk who was breezing through the Big Easy, as chronicled in the October House Beautiful.
photo by Paul Costello
And for everything you ever wanted to know about living and entertaining with fine linens, there is Jane Scott Hodges' book Linens: For Every Room and Every Occasion.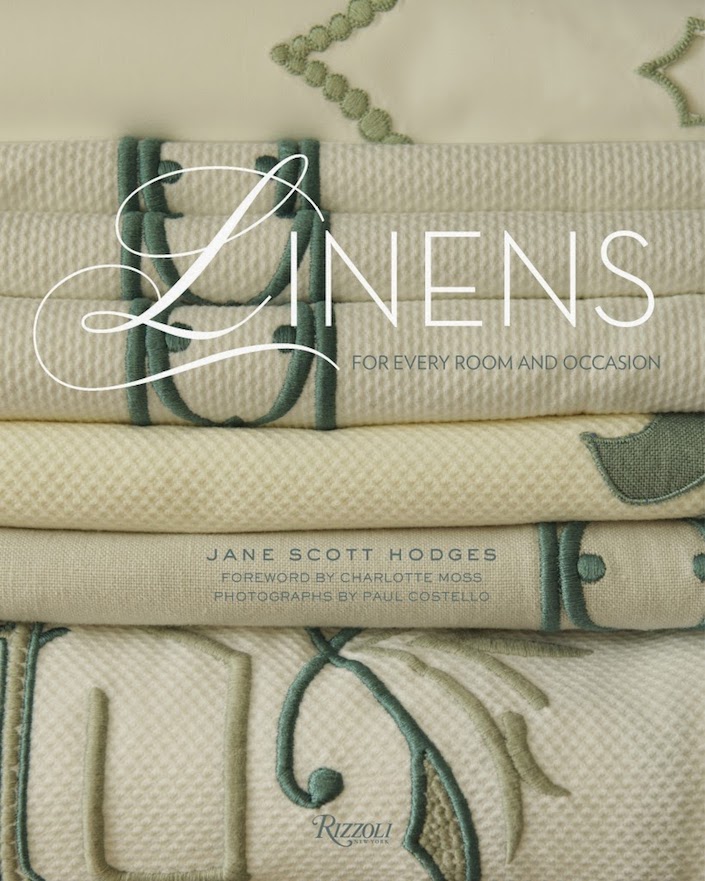 Thank you Jane Scott, we are thrilled to share your vivacious style and amazing New Orleans home!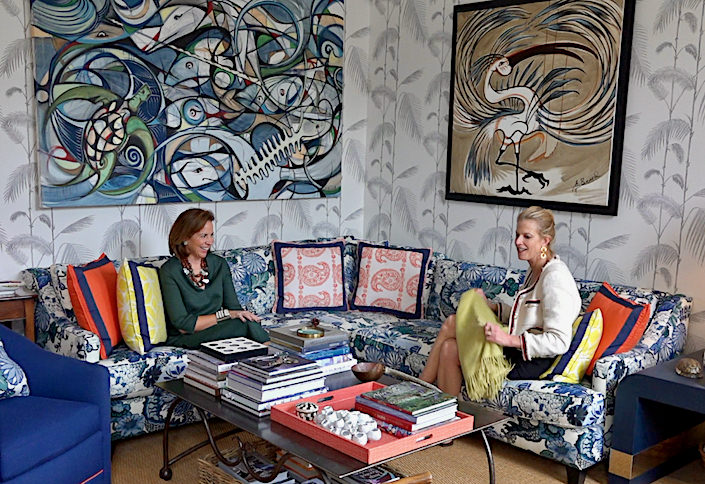 all photos by Stacey Bewkes for Quintessence unless otherwise noted