This is a very busy time of the year for design, with tons of events and lots on the agenda. Firstly, for all designers in the area, you are invited to the spring To the Trade Only Market Day at the Wakefield Design Center right here in Connecticut. I'll be chatting with Charlotte Moss all about her new book and how setting the table is everyday decorating. You can RSVP here. And for a preview, you can watch Susanna's and my recent video with Charlotte.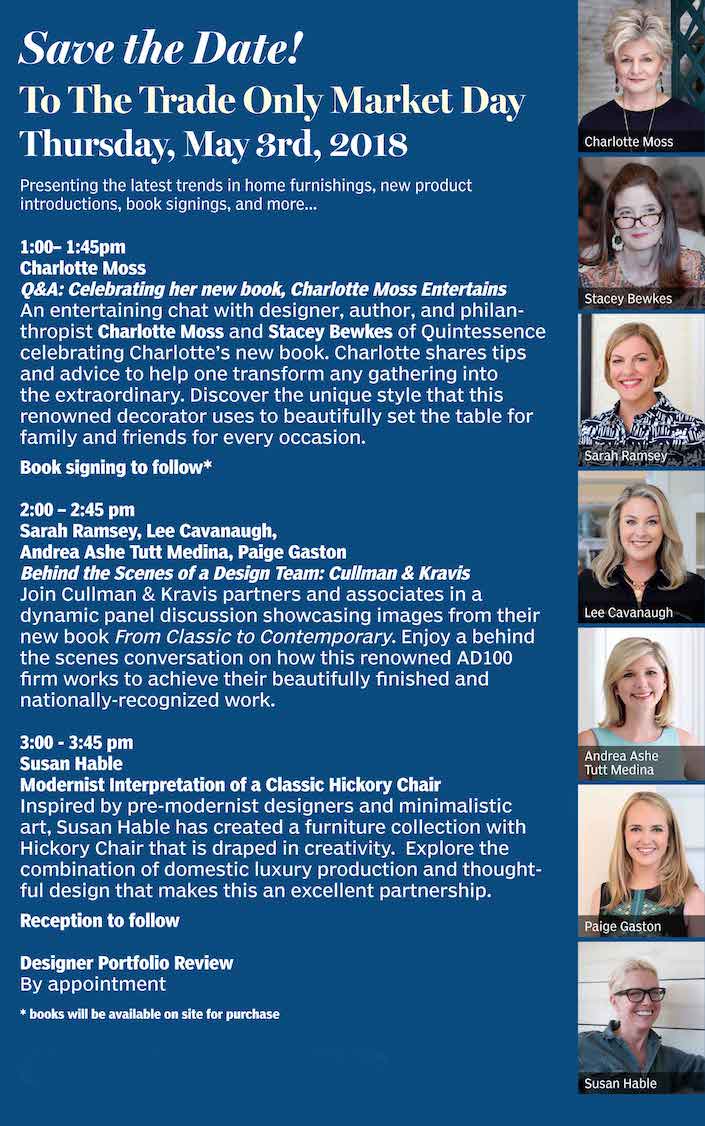 This week holds much in store with previews and events on almost every day of this week, including a first look at the Rockefeller auction at Christie's and the Kips Bay Showhouse. Be sure to stay tuned to Instagram, as Susanna and I are planning to share live feeds from both of those events on Friday. And for those who missed the previous ones or who aren't on Instagram (what?! really?), you can check out most of our past live feeds on Facebook here.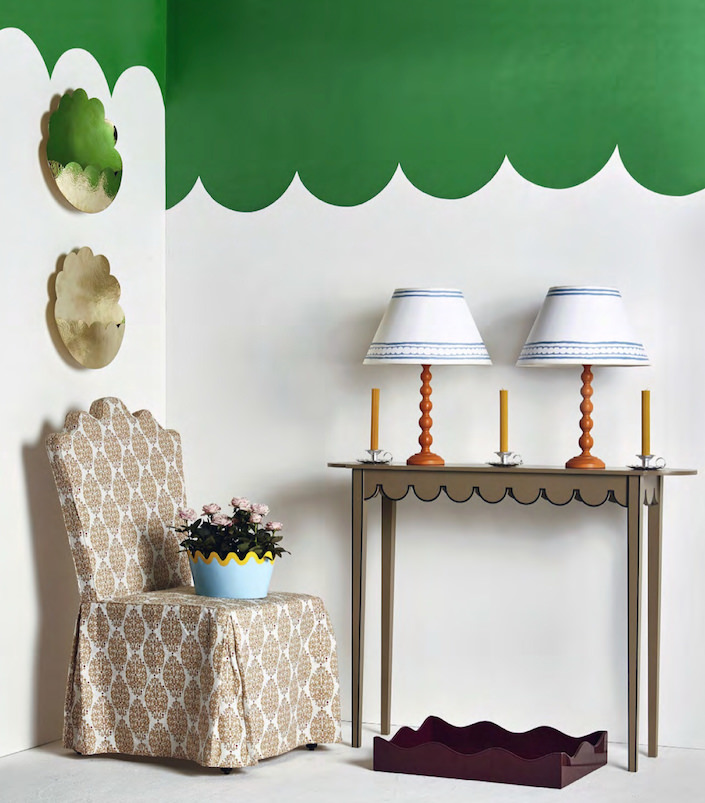 In other news, I'm hoping to catch up on all the spring book publications. Stay tuned… and in the meantime, a couple random thoughts on design sparked by shelter magazine articles that caught my eye. This month's House & Garden takes a look at products with scalloped edges. As people are more transitioning to more traditional looks these days, scallops offer a decorative touch that can range from pretty to bold. Above, a shot from the magazine presents a range of shopable products, from Soane's Scallop Helios lights to the Justin van Breda Blythe Dining Chair to a Sibyl Colefax and John Fowler table to one of my favorites – Rita Konig's Large Belles Rives Tray (largest of three sizes) for the Lacquer Company, available here in the US at KRB.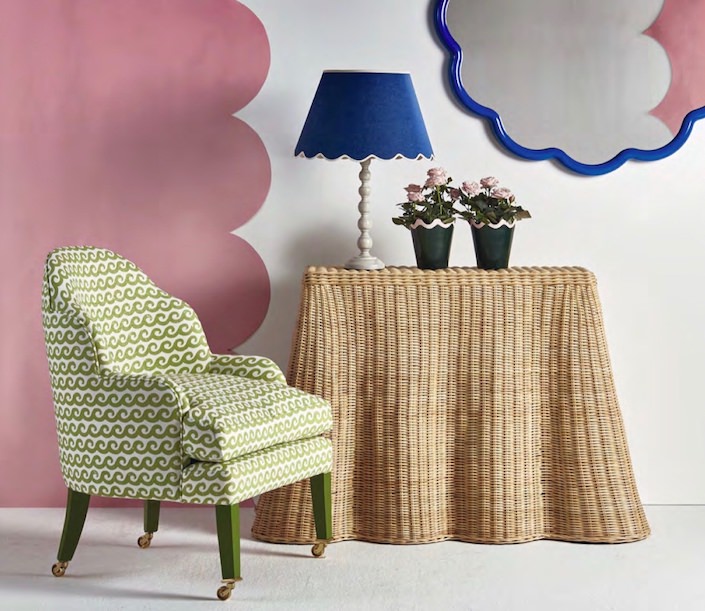 Of course Soane's fabulous Rattan Ripple Console is a classic. Below you can see it in their showroom with the large Rattan Ripple Mirror.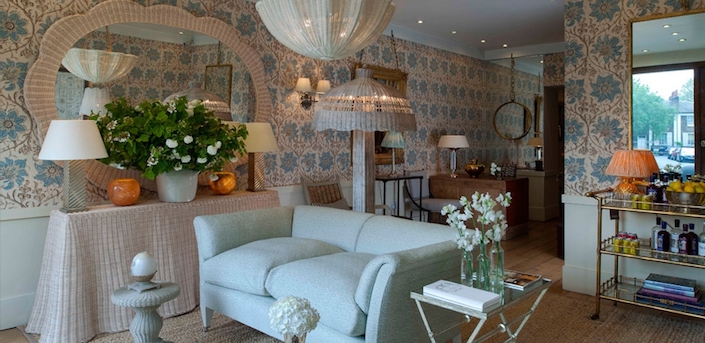 and I've been eyeing Matilda Goad's charming lampshades for a while and the Flora Wall Mirror from Sarah Balineum's wonderful line is a modern statement maker with classic origins.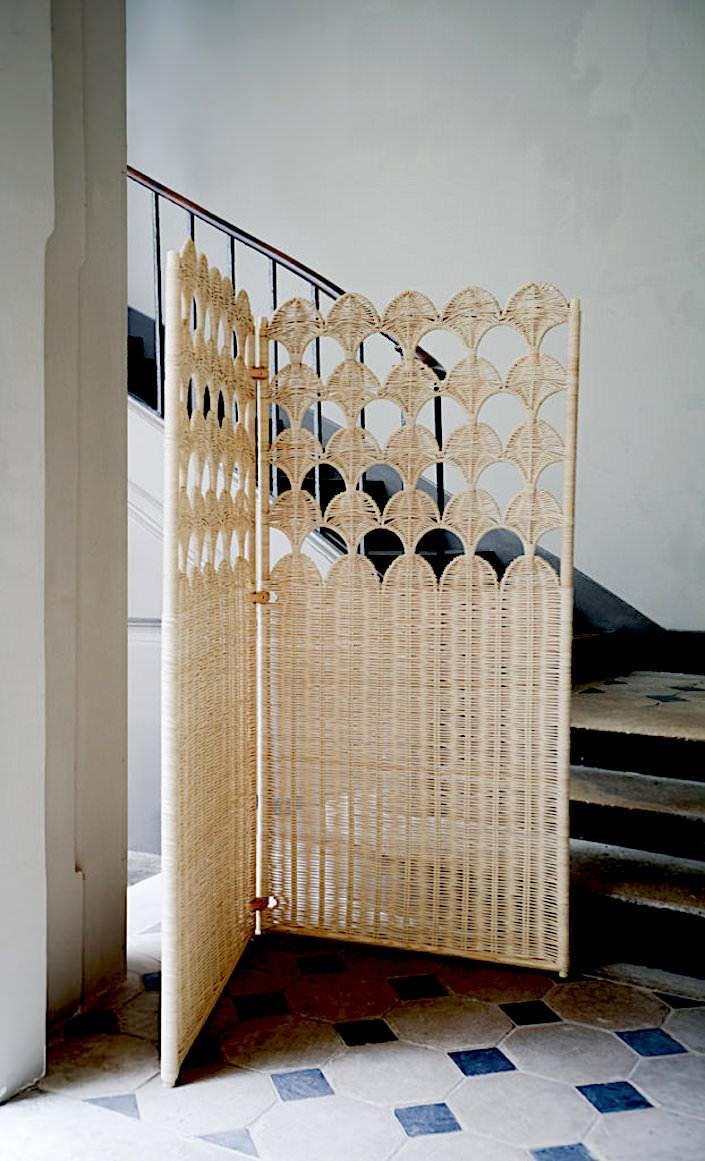 They also include another favorite – Atelier Vime's rattan and leather Fish Scale Screen, which made an appearance in the Ancien et Moderne pop up this year! Whether on furniture, fabric, tile, linens or dinnerware, scalloped edging is a design element with a long history of decorative significance in architecture and interiors, as well as fashion. For more shopable suggestions, see this month's issue.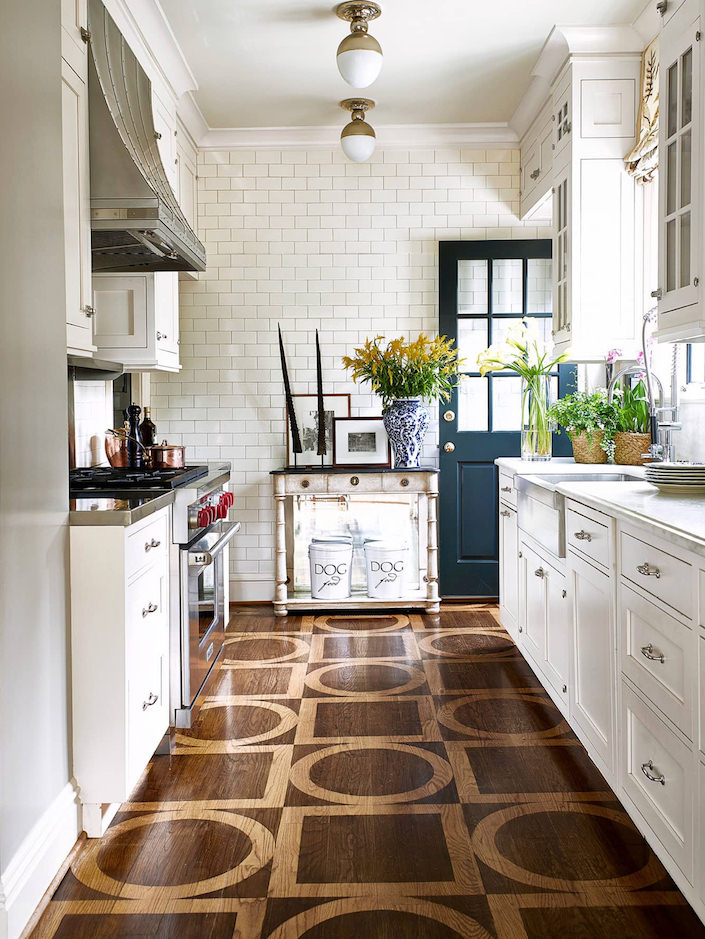 Designer Matthew Carter's handsome Kentucky home in this month's House Beautiful showed a great mix of color and styles but one of the elements I found so effective was the large scale patterns on the floors. In his kitchen, above, he designed a geometric stencil for the wood floor executed by Kim Comstock. Its gutsy scale gives the kitchen a modern spin on a classic scheme.
two shots above by Maura McEvoy for House Beautiful
And similarly, the bold black and white marble tiles from Waterworks in the bathroom anchor the space with a nod to classic 20's style that is utterly fresh and invigorating. It's a lesson in scale to remember – I think all too often people are scared to go big or go home but it is often the answer that differentiates the design from ordinary to memorable.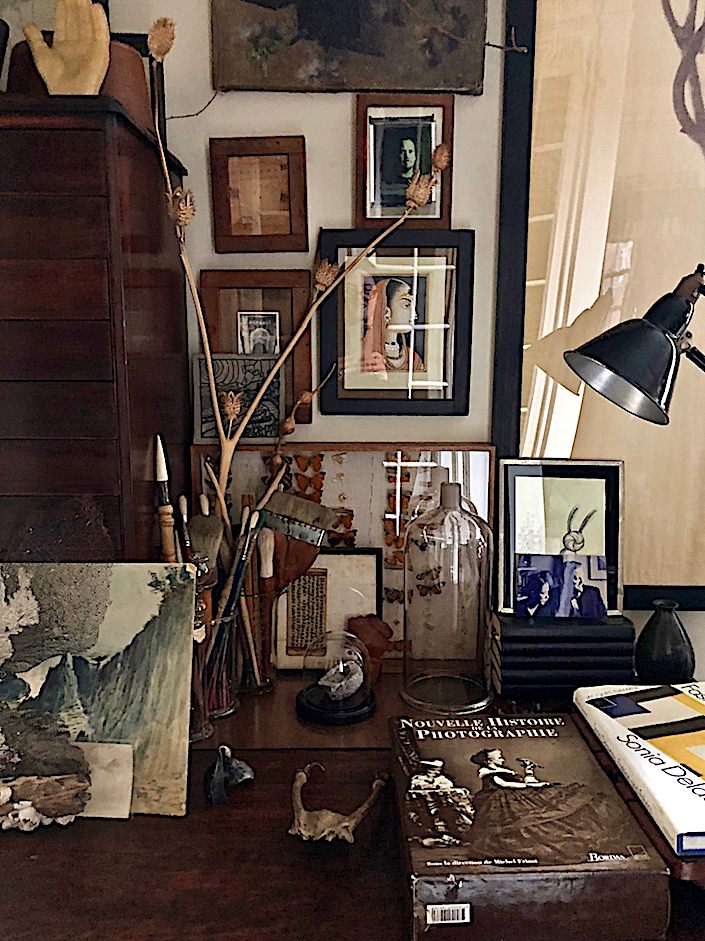 Also coming soon is Susanna's and my next At Home with video visit – a little sneak peek above. So stay tuned – there's a lot on the agenda!