Last week was an insanely busy week of design and although I was under the weather and missed many fun events, I managed to sneak in a couple special shopping opportunities! Highlights included friend Eric Goujou's La Tuile a Loup NYC debut at KRB – two favorites together that I am thrilled was a smashing success. And while the Pop Up is officially over, there are a few items still available – check the KRB Instagram Stories for more info.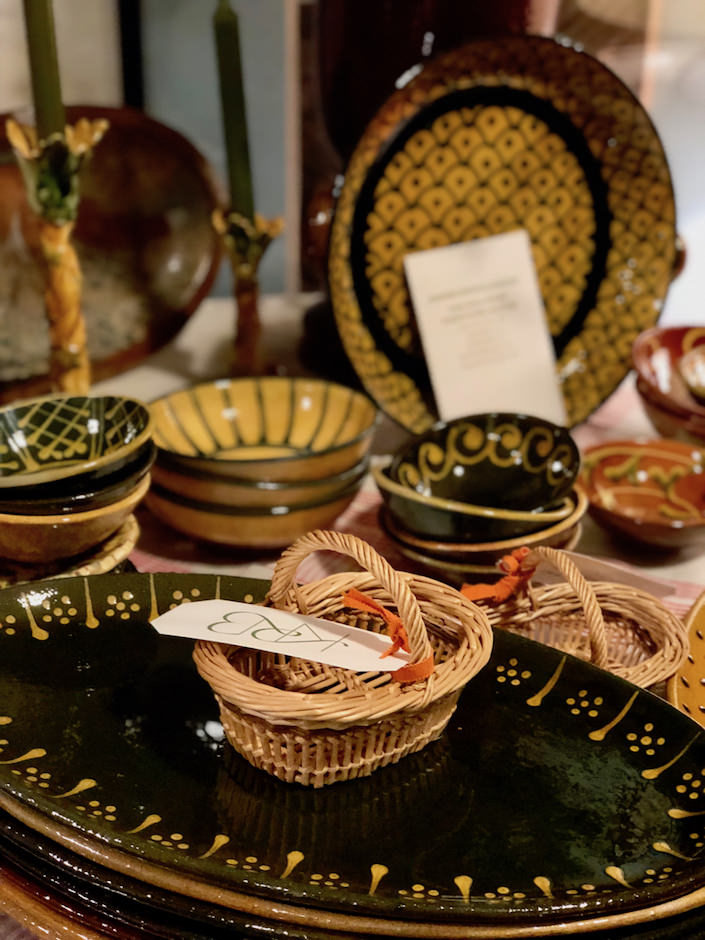 Regular readers know how much I admire the products and mission of Susan Hull Walker's Ibu Movement. You can watch our video visit with Susan in Charleston to learn more about the company and their last collection with Ali McGraw. This week debuted Ibu's latest collaboration – a stunning covetable collection with designer Charlotte Moss. An inveterate traveler, supporter of women, lover of the artisanal and stylish fashionista, Charlotte is the perfect pick as Ibu's latest style ambassador.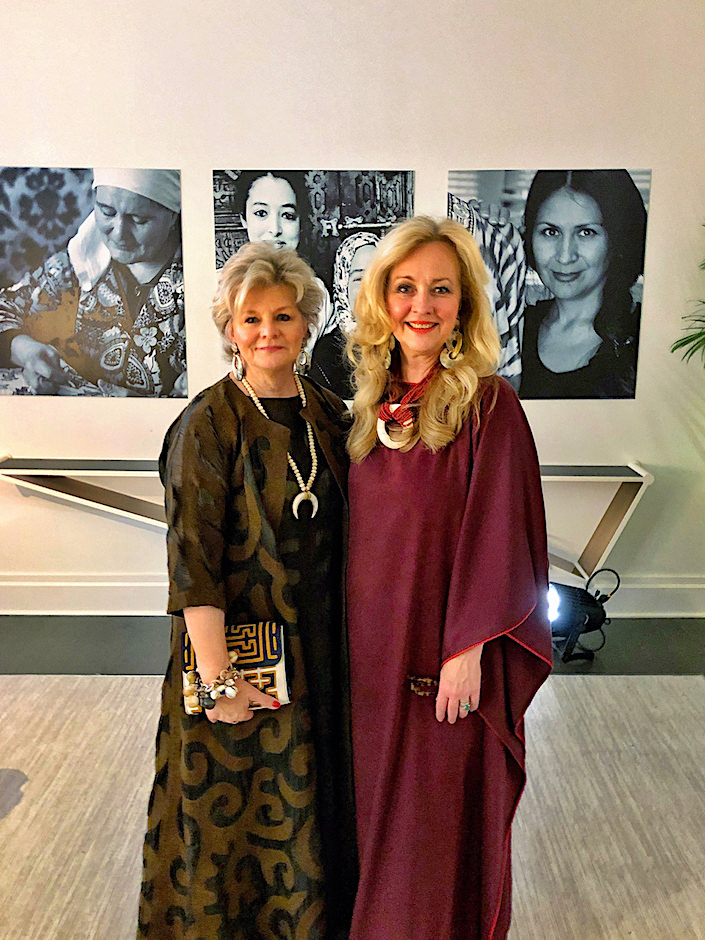 Last Tuesday at the Carlton House (2016's Kips Bay location), a chic gathering assembled for the debut. Working with and supporting women artisans around the globe, the collection features clothing, as worn by Charlotte and Susan above, and the models below,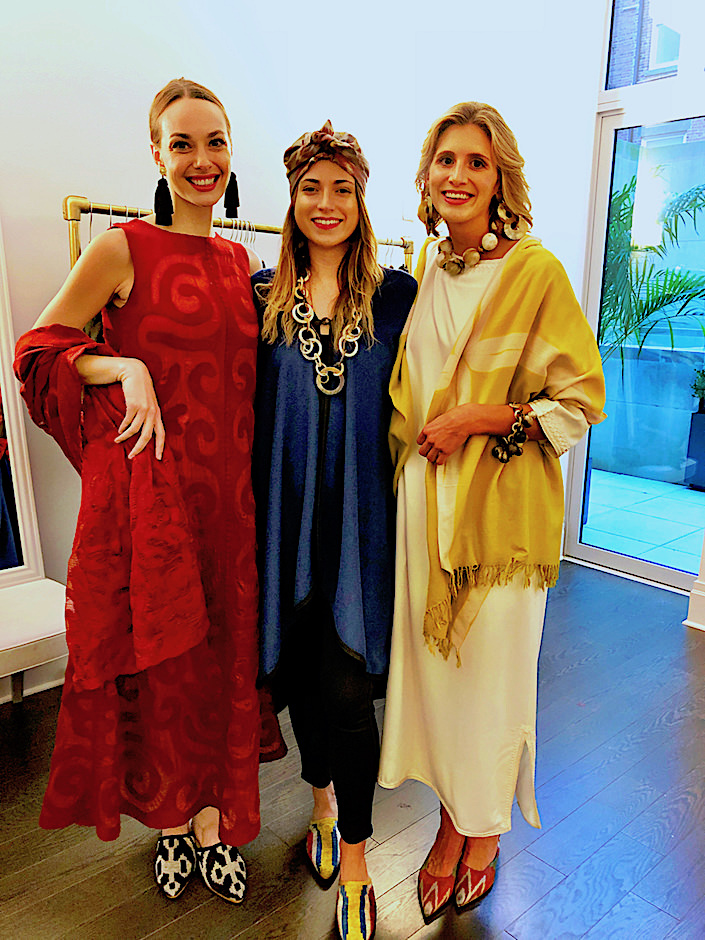 a wide selection of jewelry –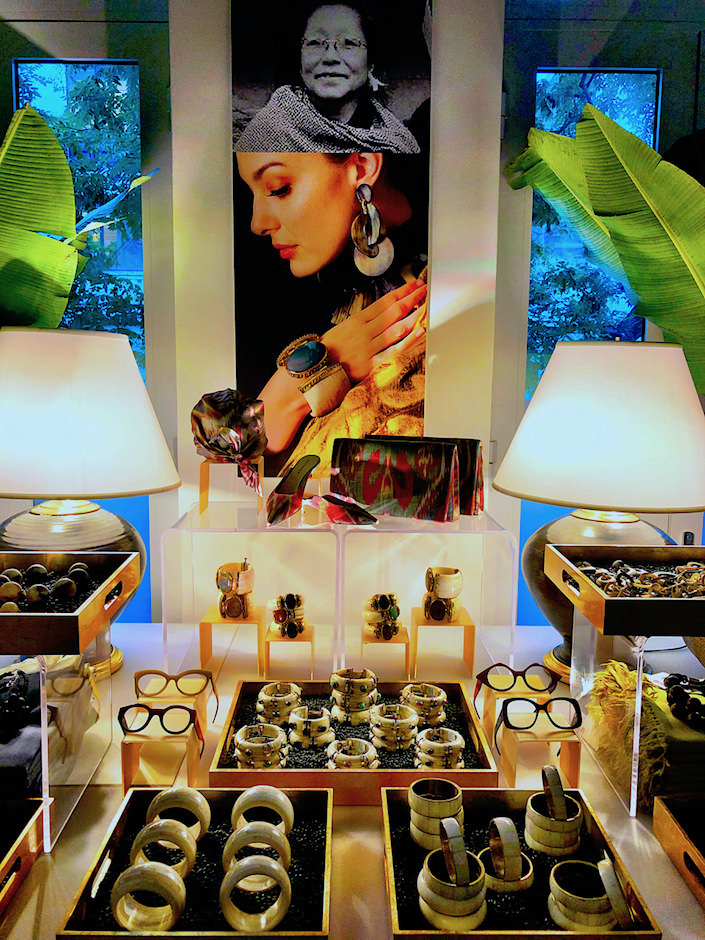 Horn of the Moon necklace below,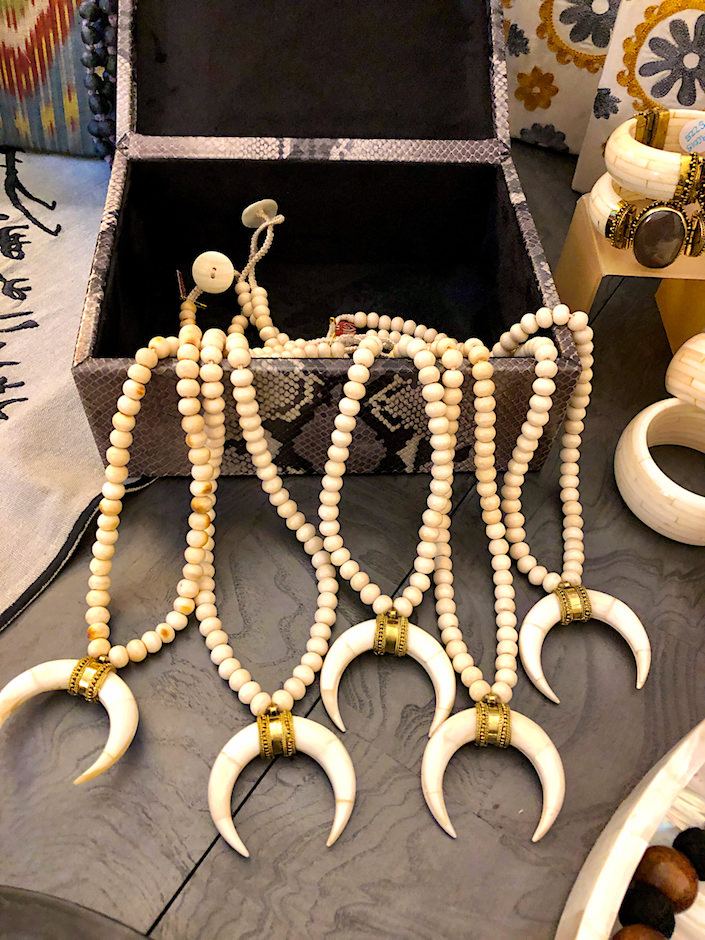 (layer it on for global glamour)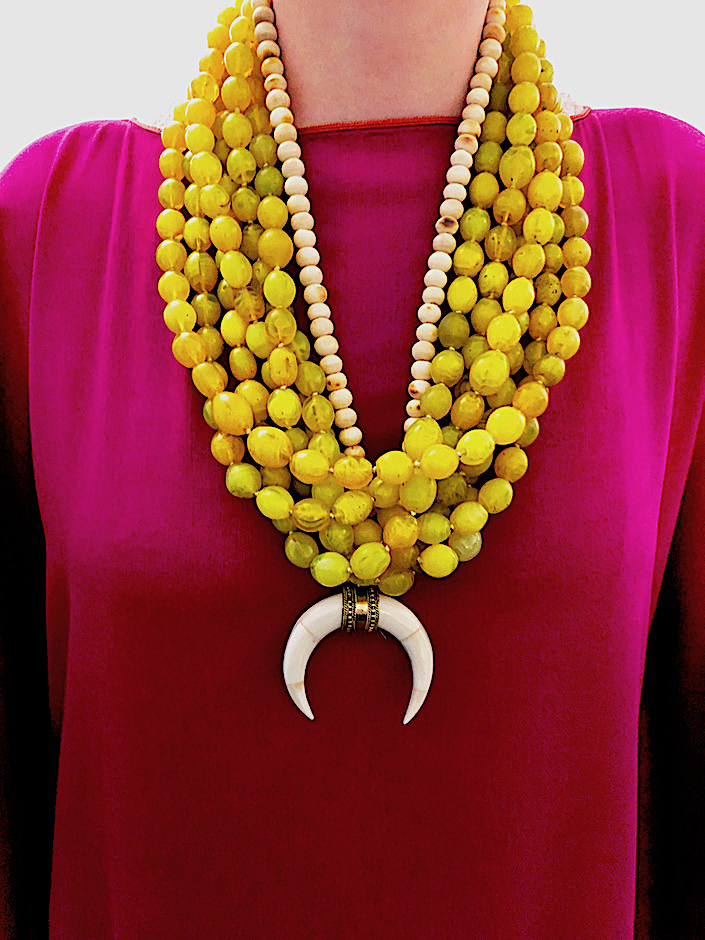 horn bracelets,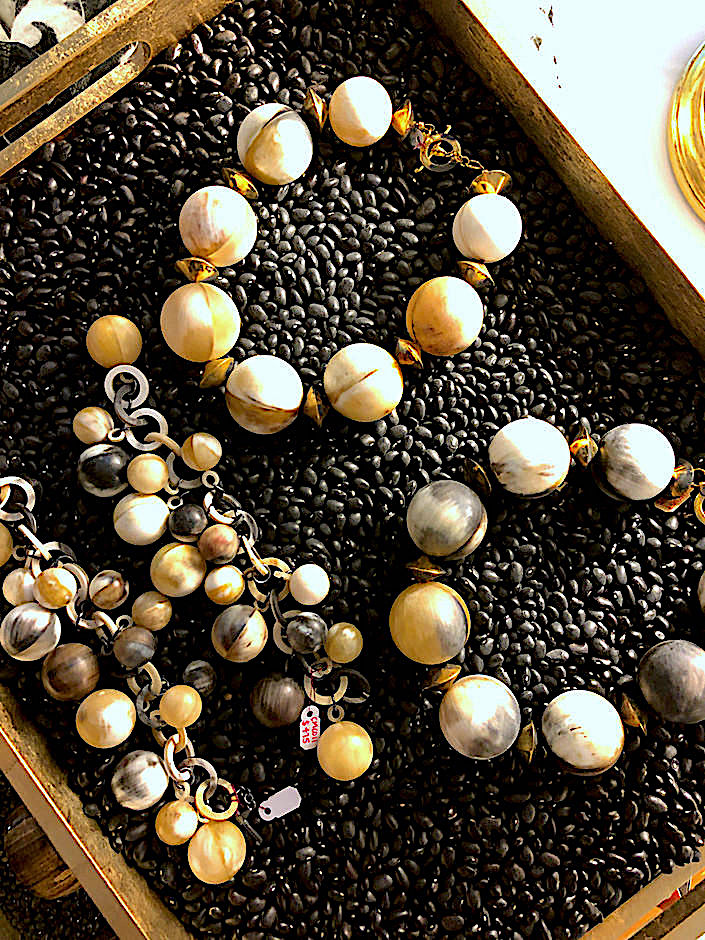 as well as shoes and bags.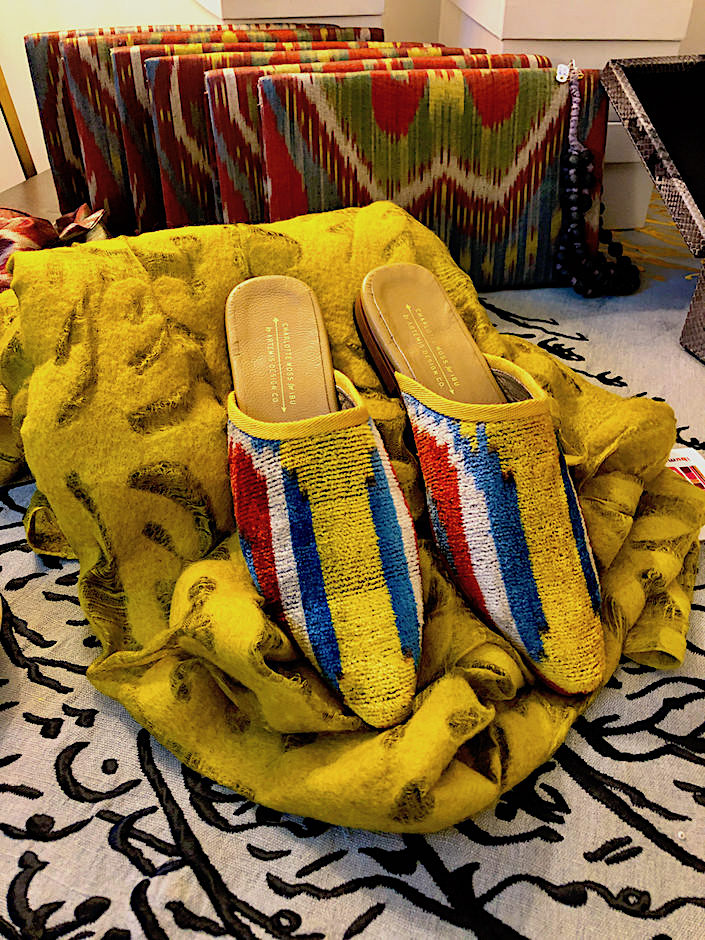 For those of you in or near New York, the pop up continues through Thursday at The Pierre Hotel, 2 East 61st St., 61st lobby entrance, every day from 11 am – 6 pm. And those who can't visit in person, most of the collection is online for armchair shopping!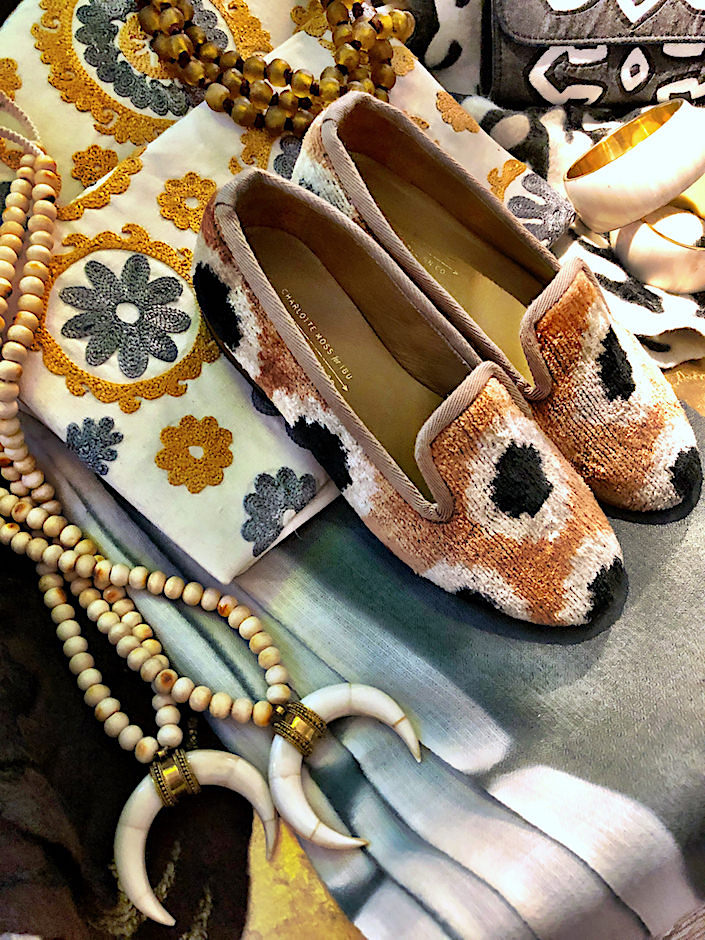 Another exciting upcoming event is the annual Bunny Williams Sample Sale – this year of an unprecendented magnitude. I was hoping to get to the showroom on Friday to take photos for a sneak peek but since I couldn't make it, Creative Director Audrey Margarite kindly sent me a few to share.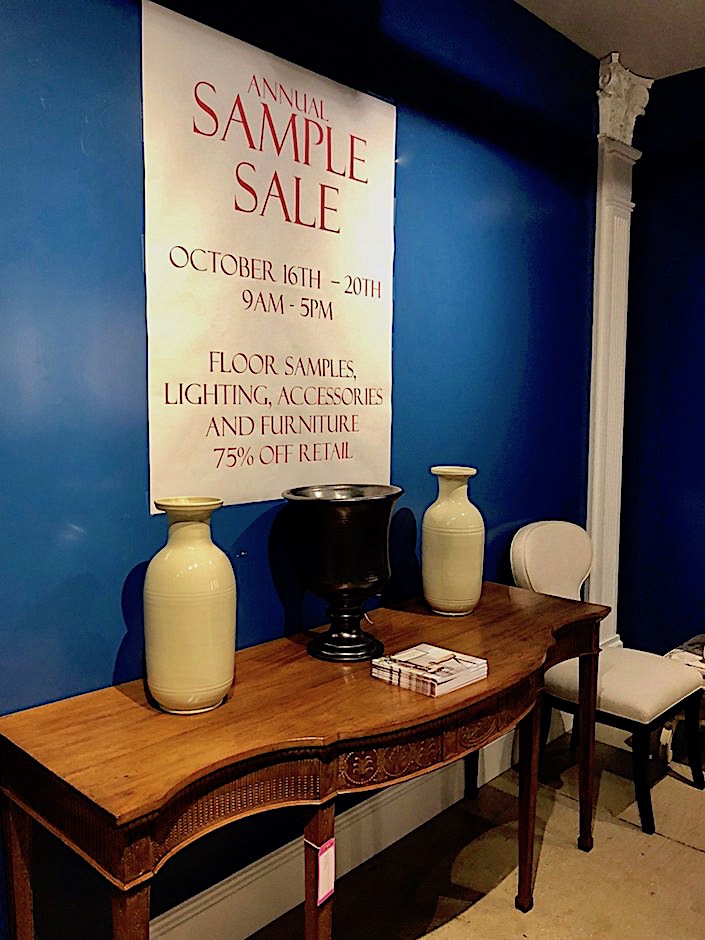 The space is fully rearranged to showcase over 40 different styles from the Bunny Williams Home line, from lighting to furniture, accessories as well as art.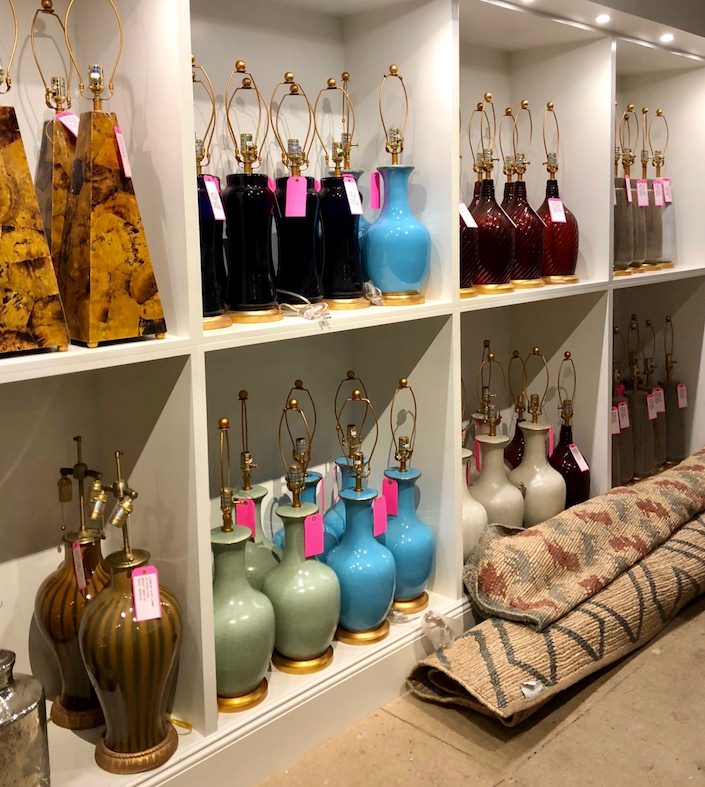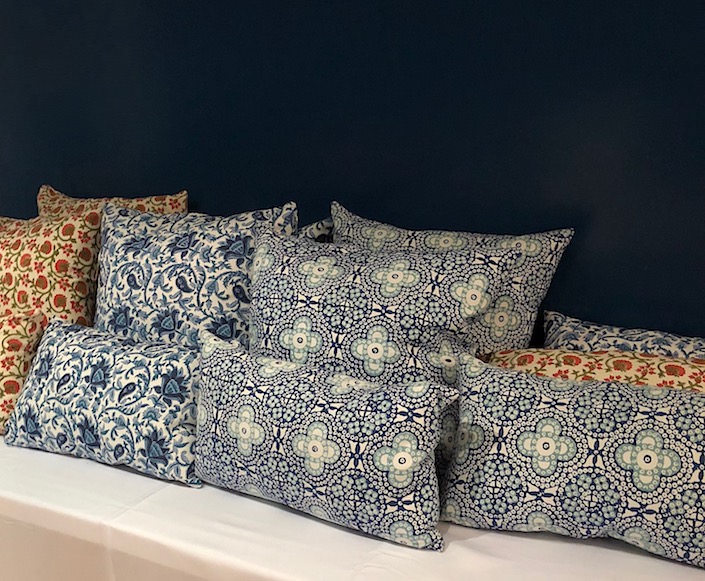 Discounts range from 40% – 70%. So if in the New York City vicinity, I suggest you hightail it over to 232 East 59th Street, 3rd floor for the best selection.The sale starts tomorrow, Monday October 16 and continues through Friday the 20th! Happy Shopping!
 four shots above by Audrey Margarite, all others Stacey Bewkes for Quintessence