Susan Walker has long walked the line between style and substance. With a spiritual soul, curious mind and educated eye she finally found what has become her true calling and three years ago, Ibu opened its doors in Charleston. In Indonesia, Ibu means woman of respect and Susan adopted the name for her company representing women artisans in 34 counties around the globe, using their time honored skills to create beautiful clothing and home decor. And now Ibu has launched Ali MacGraw for Ibu, a collaboration with the celebrated actress expressing her iconic style. Susanna and I were honored to visit Susan at her chic Charleston home and go behind the scenes with Ali to hear about the collection and attend the runway debut. Please tag along for an inspiring visit in spirit and style.
Much more than merely a stylish  collection, IBU is a movement, empowering these women to achieve financial independence and respect. Just as Susan's home reflects her own journey with personal pieces,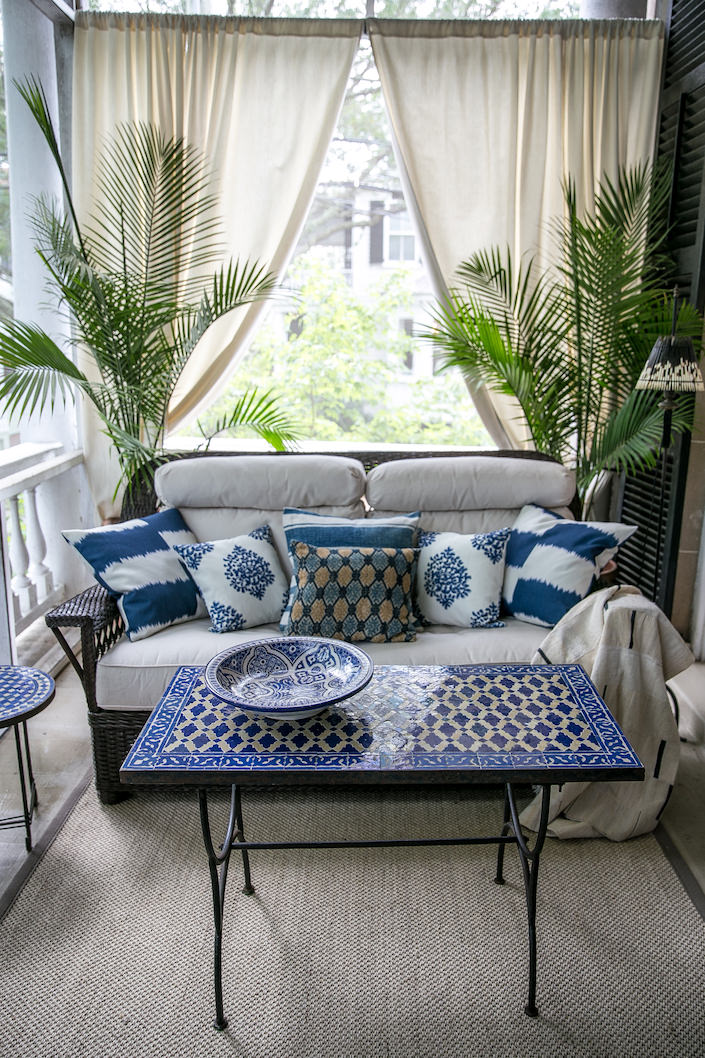 every piece in the Ali4Ibu collection has a story and a direct connection to the artisan who crafted it.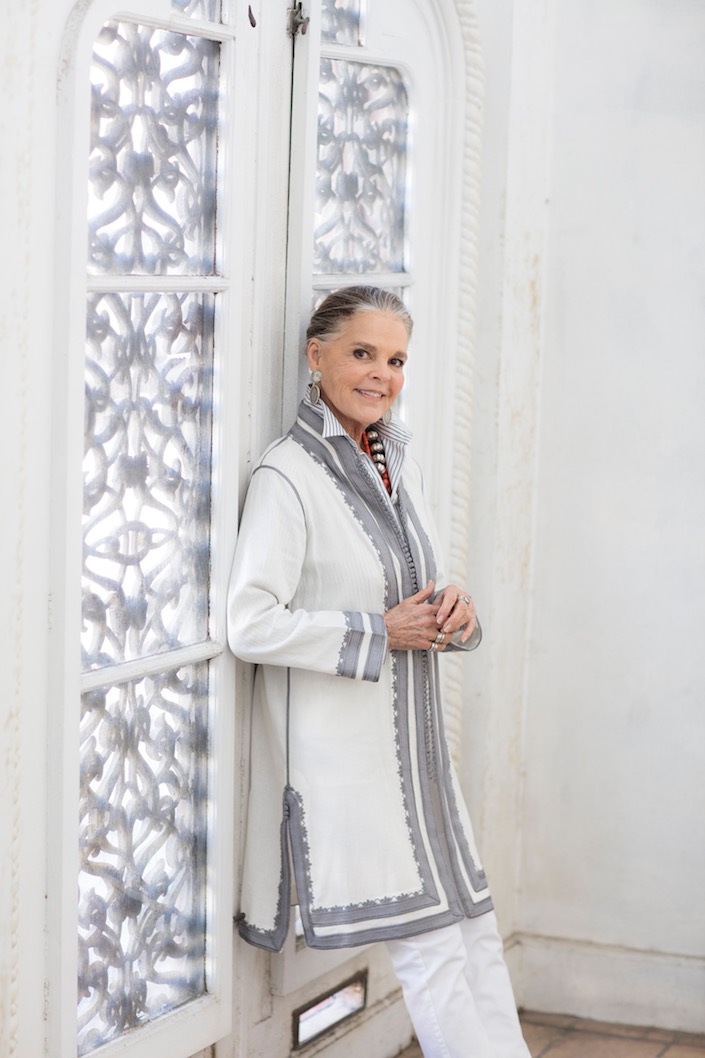 The linen Moroccan jacket Ali sports above, for example, is made by 13 women in Sefrou, Morocco, led by Amina and her daughter in law, Wafae, below.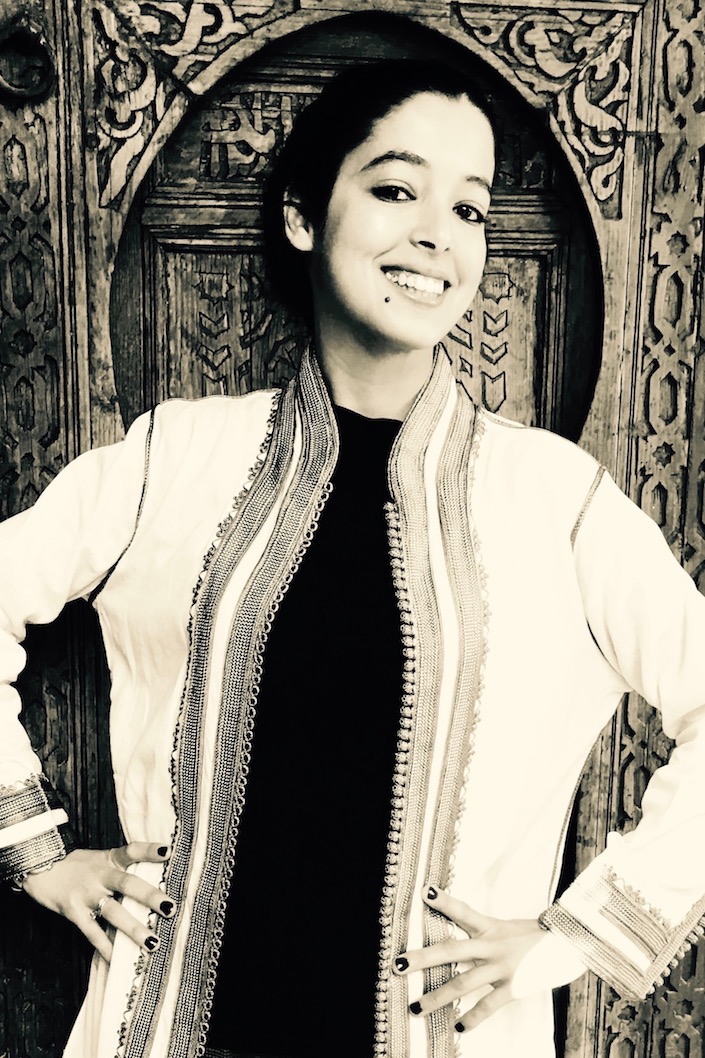 The Sulfi jacket Ali wears below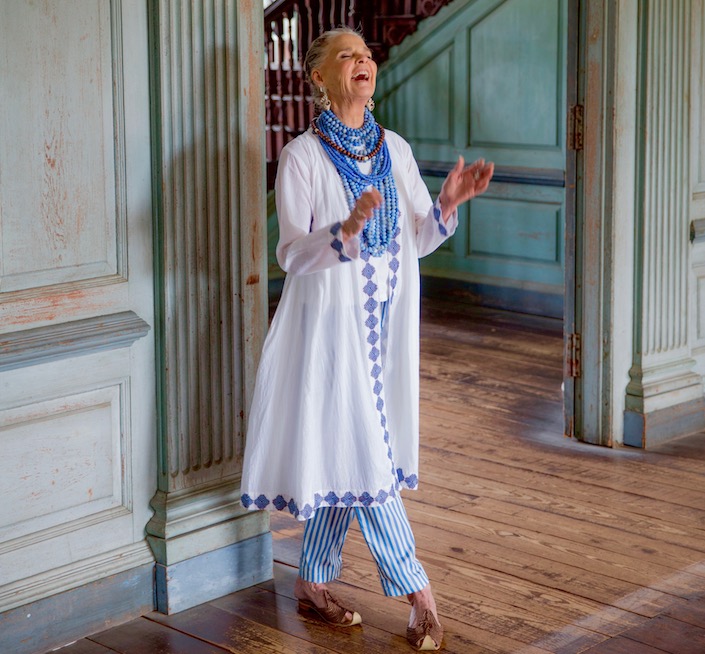 is made and embroidered by a group of women in Pakistan.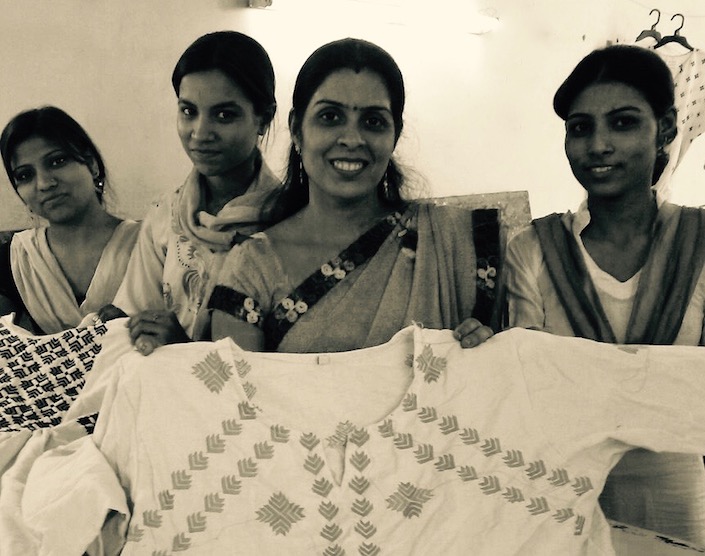 Susan's favorite word is sovereignty and it guides everything she does at IBU. "Sovereign is the woman who rules over her own life and destiny. Sovereign is a woman in poverty picking up her hands and transforming ageless skills into a source of power. And sovereign is a woman like you or me honoring that woman's courage." As each piece in the collection provides these female artisans with money, it not only helps many of their social challenges like educating young girls, better maternal health and stronger economies but leads to a woman's self-respect.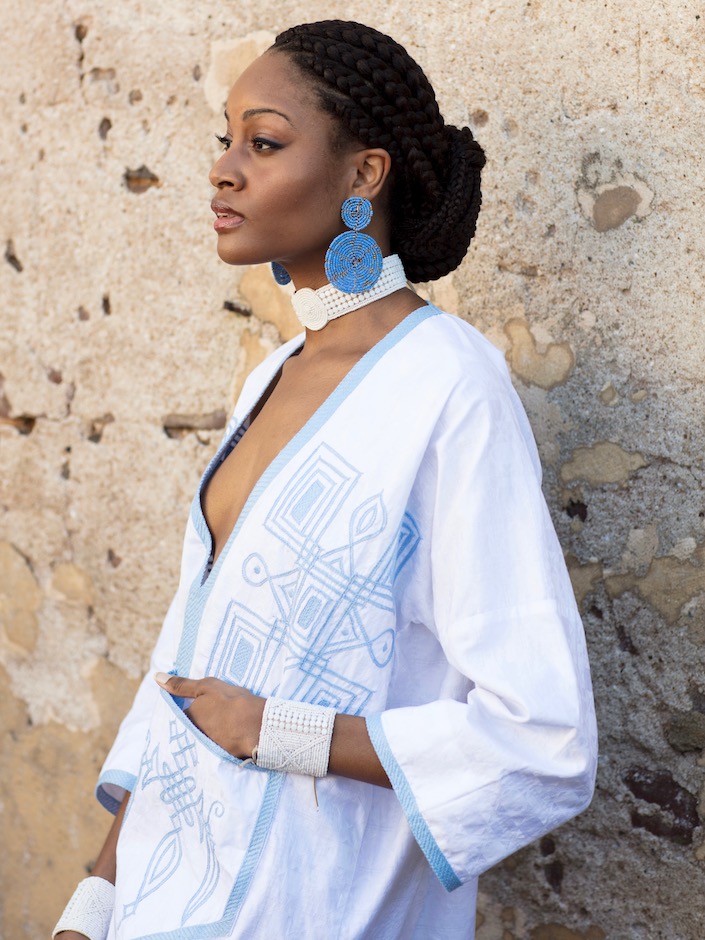 While you may know Ali from her iconic style and famous films, what you may not know is that she has long been dedicated to service, working on behalf of the arts and numerous social, animal and environmental causes.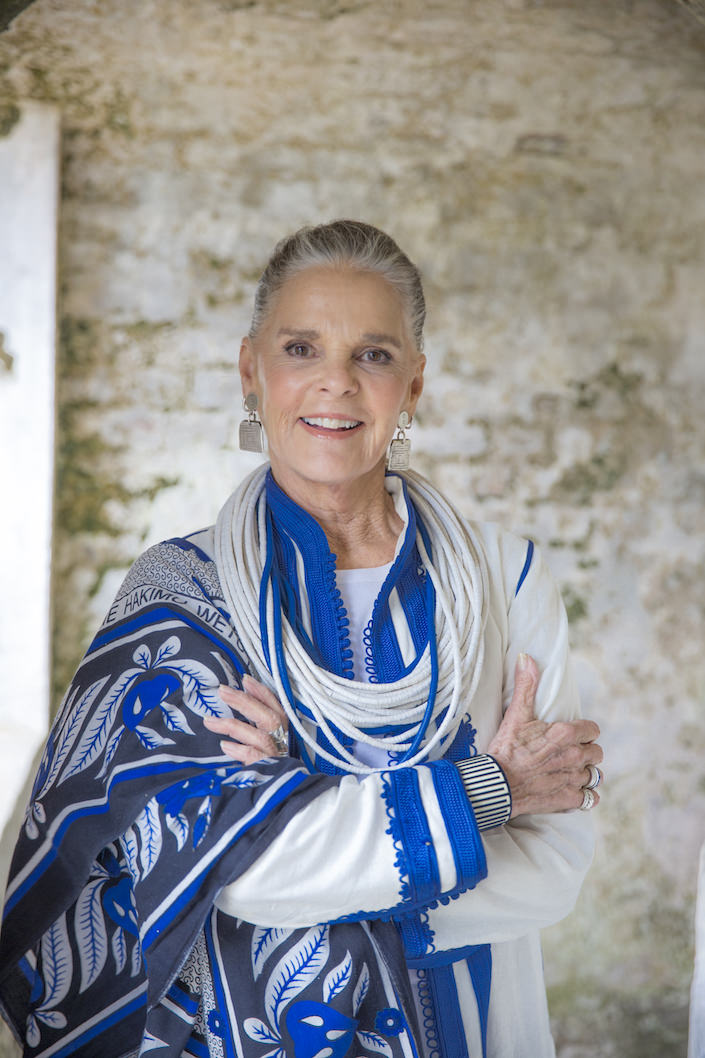 As an ambassador of the Ibu Movement, Ali is thrilled to both contribute to these women artisans' self-sufficiency and celebrate the beauty of their traditions and craft. "Together they are changing the lives of our sisters across the globe, and uniting our hopes and possibilities in this most difficult time. It is a huge honor for me to be a small part of this great vision."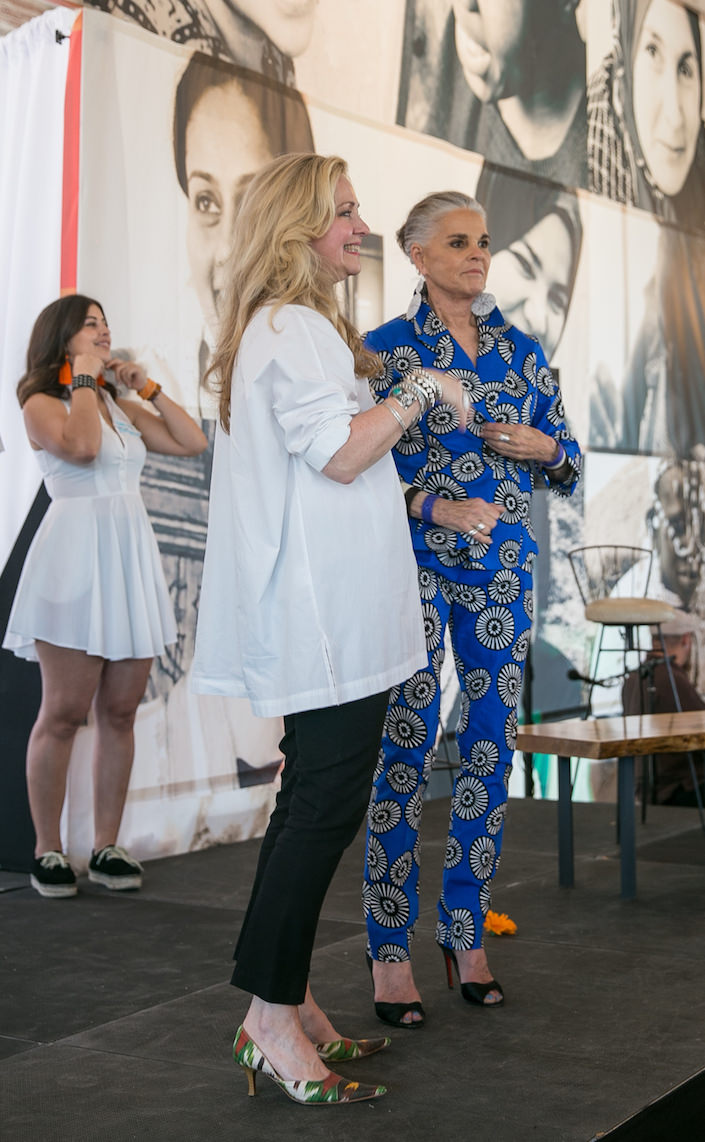 Susan echoes the sentiment. "It isn't just the designing that draws Ali to Ibu," says Walker. "It is the women whose lives are changed;  it is the artisans being honored and through this work stepping out of poverty into a new dignity. It's women without borders."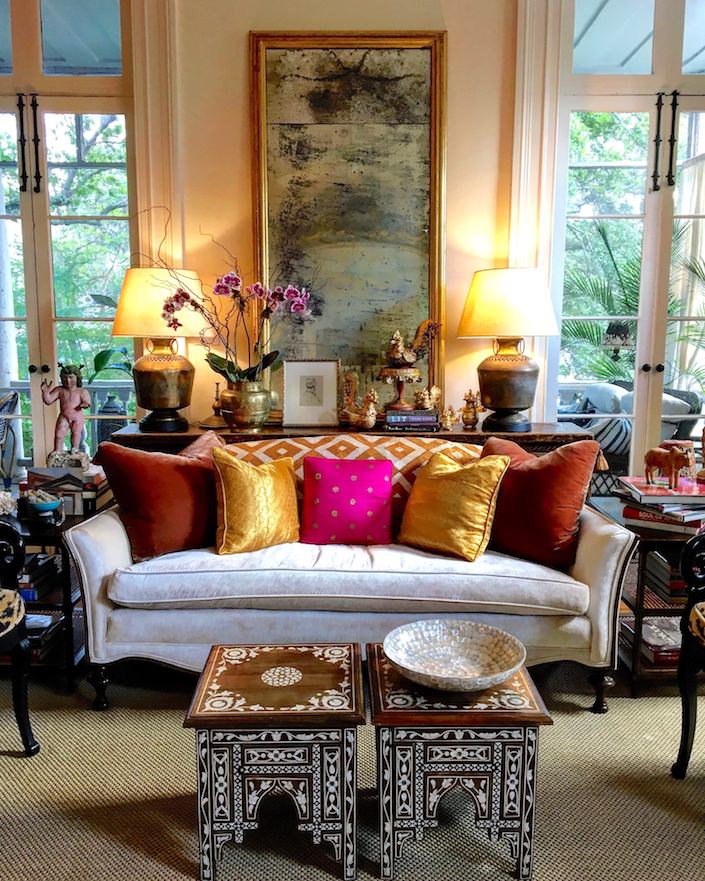 So thank you Susan, for welcoming us into your beautiful home and to Ali for sharing your talent, enthusiasm and generosity. We were thrilled help you both celebrate your success!