Although it has been several weeks since my BlogTour trip to London, there just hasn't been enough time to cover all that we saw. I will be moving on here, but would feel totally remiss if I didn't share with you at least some of the fabulous finds from the grande dame of the shows, Decorex. I'm afraid this will have to be a bit of a whirlwind tour without the normal back stories but I hope you will enjoy the view nonetheless.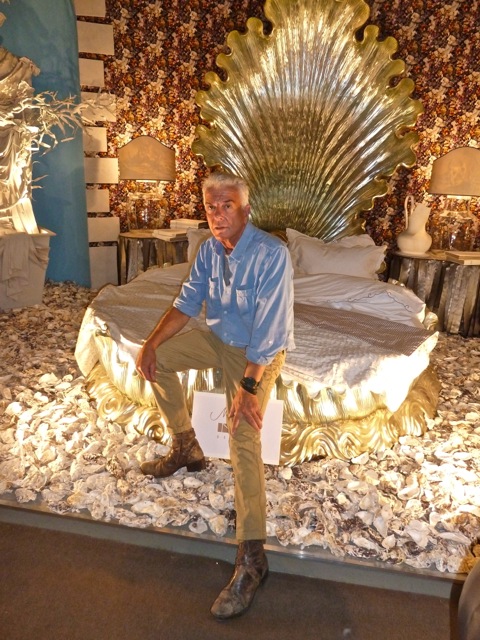 With the theme of "Cherished Places", the show included a show stopping entrance by Nicky Haslam and creative director Colette van den Thillart of NH Design. Inspired by images of grottoes, this surreal underwater vision combined decor, fashion and fantasy.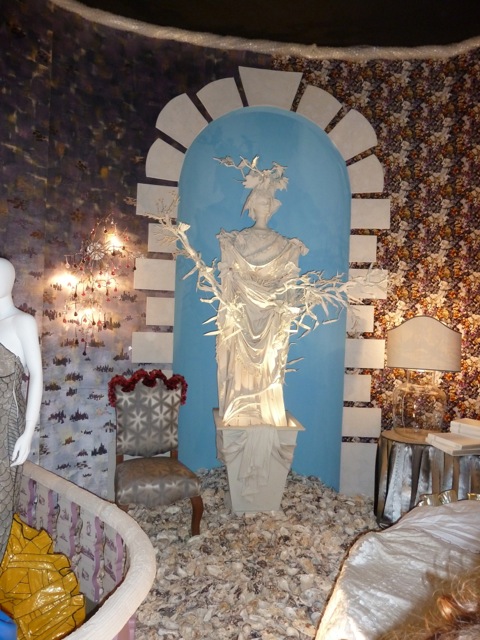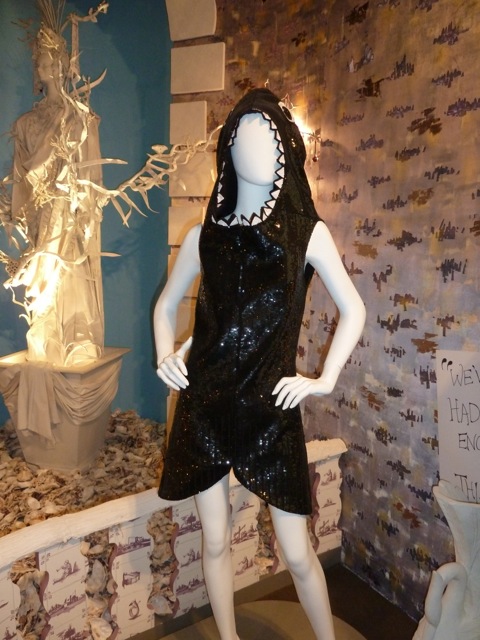 After the show, we had the opportunity to meet Nicky in person and chat with him about design and life! Let me just say that he is every bit as charming and entertaining as you would expect – the perfect mix of talent, dashing bon vivant and a bit of bad boy – a lethal combo in my book!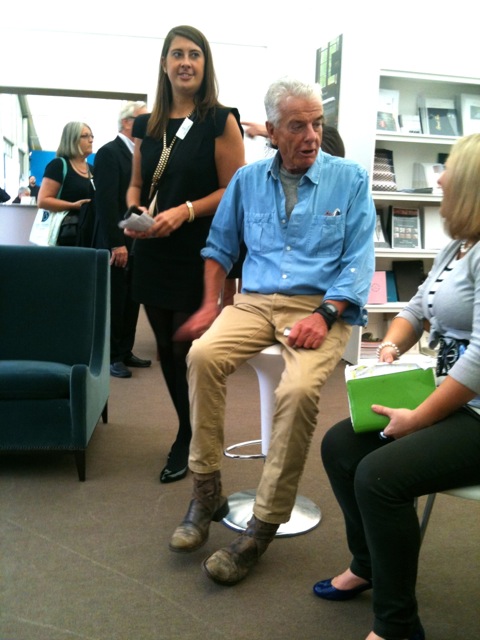 Next stop was the lovely champagne bar designed by Martin Hulbert with associate Jay Grierson.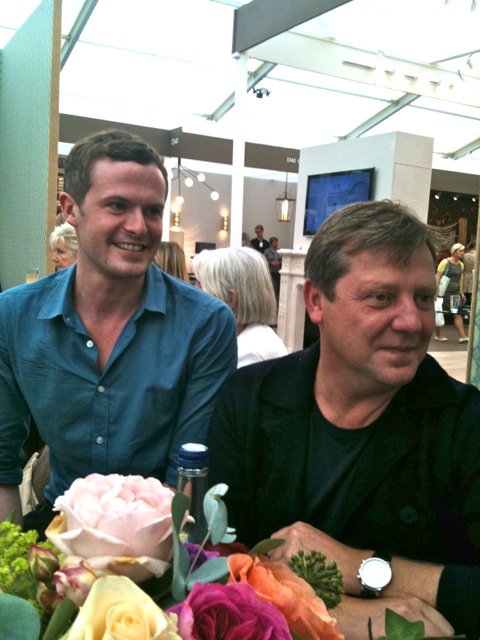 A marvelous way to start our day, the space also proved to be a welcoming respite for weary visitors. The space was a glamorous yet comfortable combination of old and new – sparkling mirror and glass with rustic woods and charming prints from Tissus d'Helene.
One of my favorite new fabric lines was Rapture & Wright. A small British company, their handprinted fabrics and wallpapers have a distinctive graphic appeal.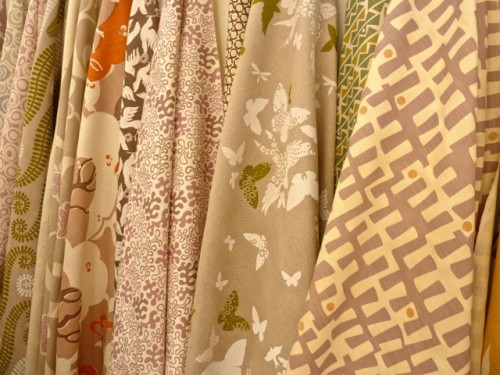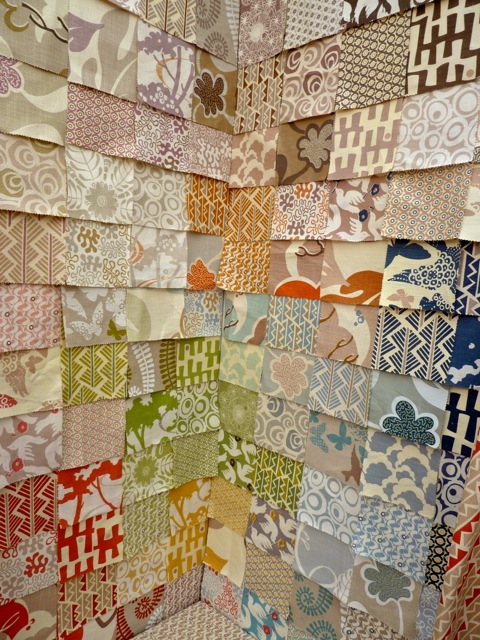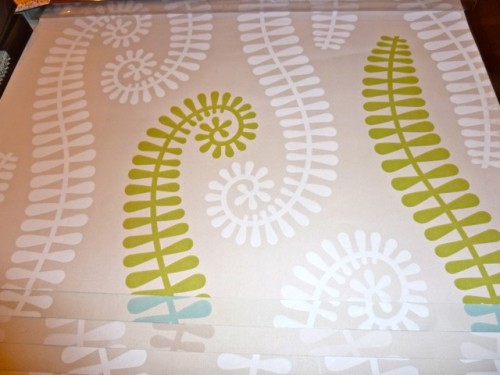 Although I had seen the beautiful fabrics from  de Le Cuona before, stopping by their booth was still a must. I would love to find a way to incorporate these beautiful paisleys into my home – I think I need another room!! They have also recently expanded their range to include bespoke curtains, paints and a small furniture collection.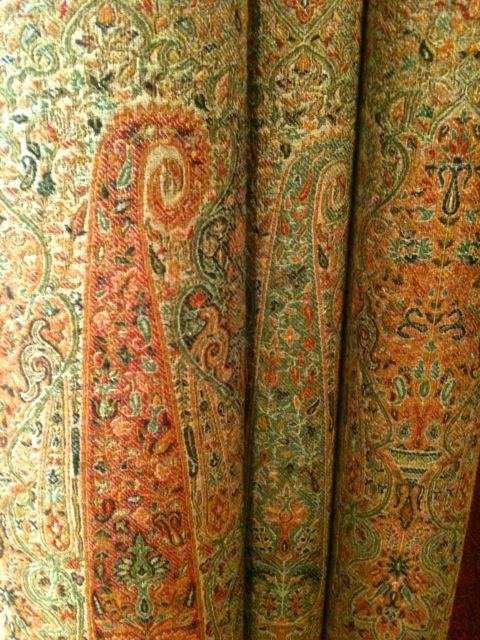 We will be winding up our London coverage tomorrow with more from Decorex.