One of the most popular design destinations of the new year is always Paris Deco Off. And later this month Ancien et Moderne 2018 will be popping up in its signature left bank location for its third annual edition.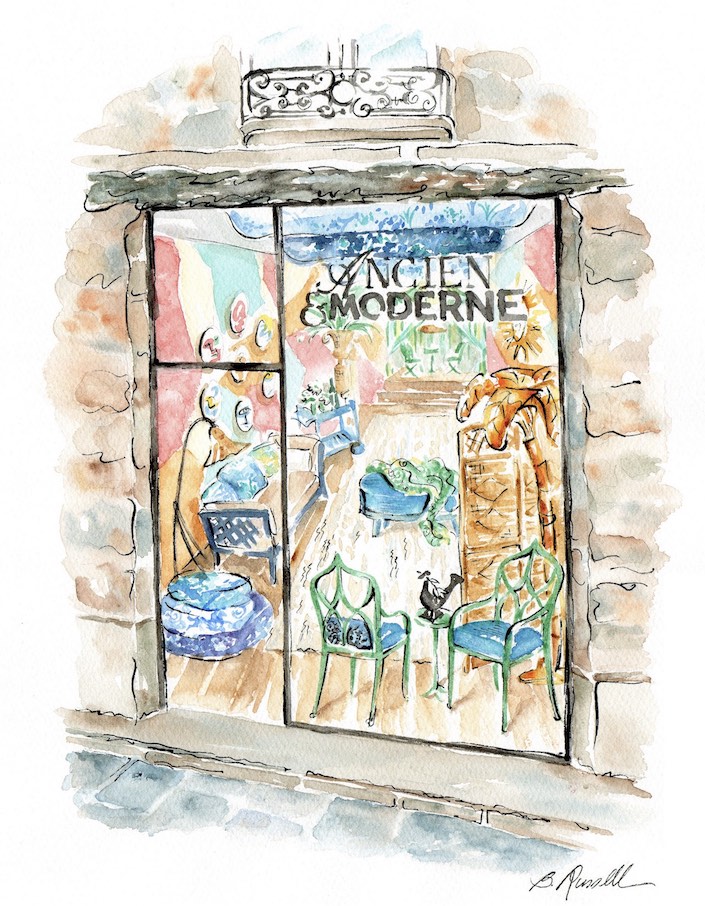 Celebrating the best of timeless style, the salon-style space brings together designers, artists and home furnishings companies who represent the melding of fine craftsmanship with impeccable quality and style.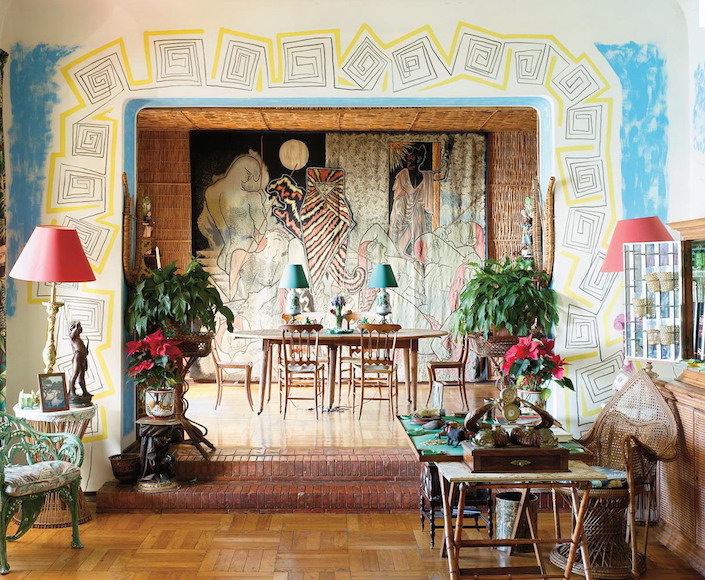 This year, Ancien et Moderne creator, Beth Dempsey, and I were inspired by the French seaside, in particular Jean Cocteau's amazing Villa Santo Sospir, above, in Cap Ferrat. Layered with Madeleine Castaing's decorative mix of rattan and wicker furniture, it is powerful and timeless, still as stylish and chic today over half a century later.
photo by Annie Schlechter for T magazine
Participants this year include McKinnon and Harris, who will bring their beautiful handcrafted outdoor furniture. As they explain, "Cocteau was a multidisciplinary creative genius for his time and in all of his mediums, evoked what many refer to as fantasy or a dream world. He felt that art is where past, present and future are woven together – a statement that we wholeheartedly agree with. McKinnon and Harris furniture is hand-crafted using old-world techniques coupled with the most modern advances available today resulting in an heirloom quality product to be enjoyed for generations."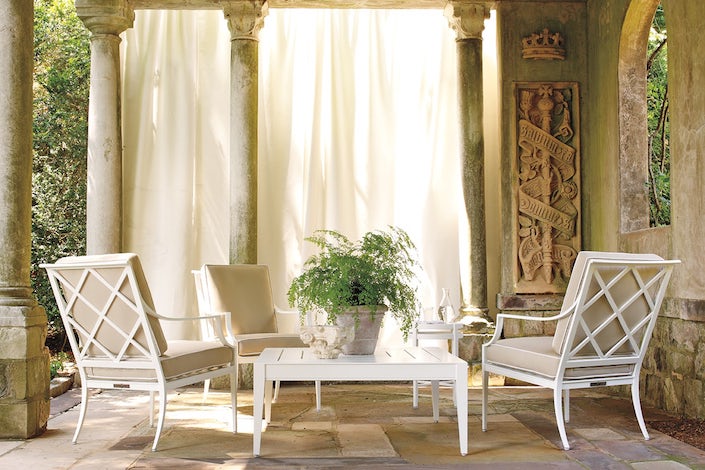 Fromental will be showing their new Braque pattern, using collage techniques that evolved in parallel with their Rexine and Rockface (below) designs. On an ethereal base of silk and teapaper, "curving geometric forms make up the design – adding depth and impact. To further reference the inspiration of Cocteau, Braque also features statement Ficus flower outlines painted in high gloss white and overlaid onto the collaged pattern. The fig blooms add movement and enhanced definition within the composition."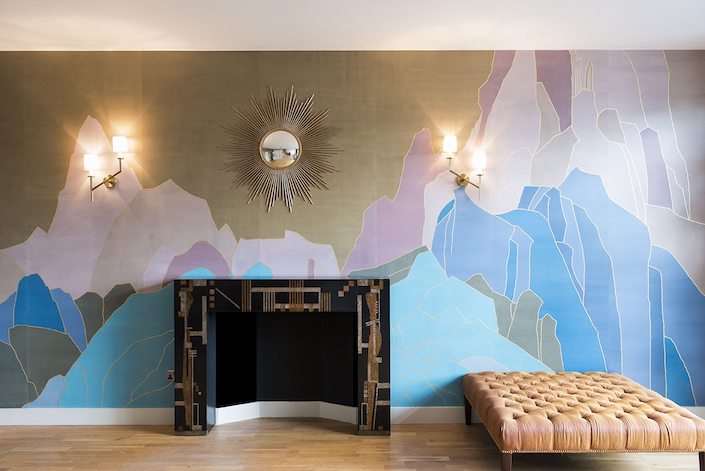 Beacon Hill will be swathing the space with their finely crafted fabrics. "From his work as a painter, to his use of symbolism, to his spare yet evocative brushwork, Jean Cocteau is pure inspiration for us. Based on antique French documents, the color-rich prints (we will be using) evoke a fantastical world of magical forests and noble beasts, all inspired by a dynamic mix of fashion, culture and art influences, including Gucci gowns, Indian miniature paintings and Zuber wallpaper panels. These textiles are intended to capture the imagination and make a stunning visual statement."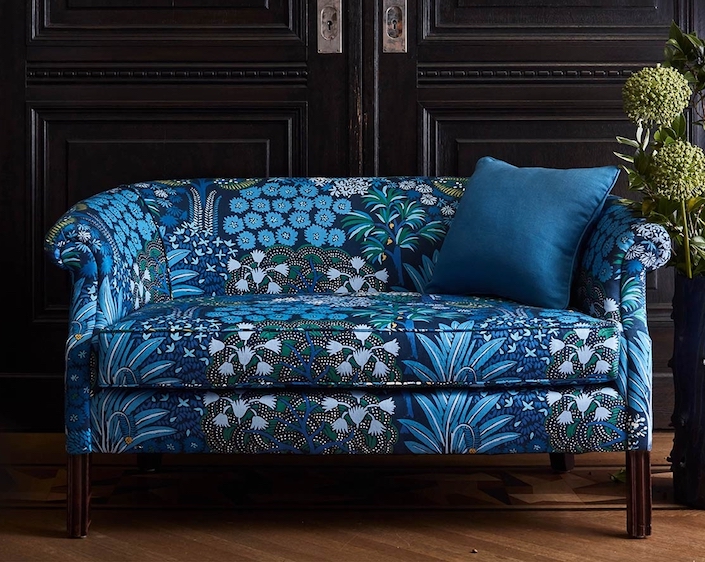 Atelier Vime, who I "met" last year on Instagram when in Paris, will be contributing custom wicker lighting, garden accessories and cabinetry. "One of our main sources of inspiration is the place where we are working in Provence, an XVIIIth Century provencal Hôtel Particulier with its very special light and architecture, it gives us an ideal frame for mixing the styles and periods with a special taste for the 30's and 40's french decorators like Royère, Leleu, Adnet… Making an extensive use of wicker, rattan and natural materials in a rather sophisticated environment is typical of Provence and the French Riviera, Santo Sospir being one of the most beautiful and achieved examples of this."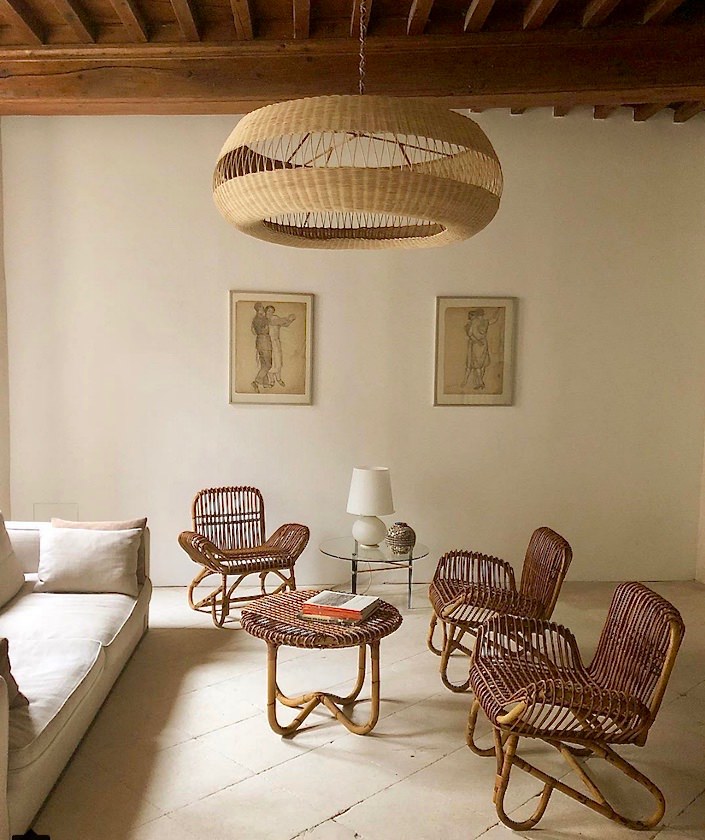 Merida (their Viamaris collection below) will be providing floor covering. "An enduring symbol of the avant-garde in France and beyond, the multi-faceted Cocteau encouraged artists to take a different path, to find another way. Our Wander Collection was born from the same creative drive, to do something completely original.  Freely inventive in concept and in execution, the Float and Rove collection designs we chose to introduce at Ancient et Moderne add texture, comfort,  and relaxed sophistication to the floor. With Wander, we've imagined and created designs of beauty and originality by following a different path.  How very Cocteau."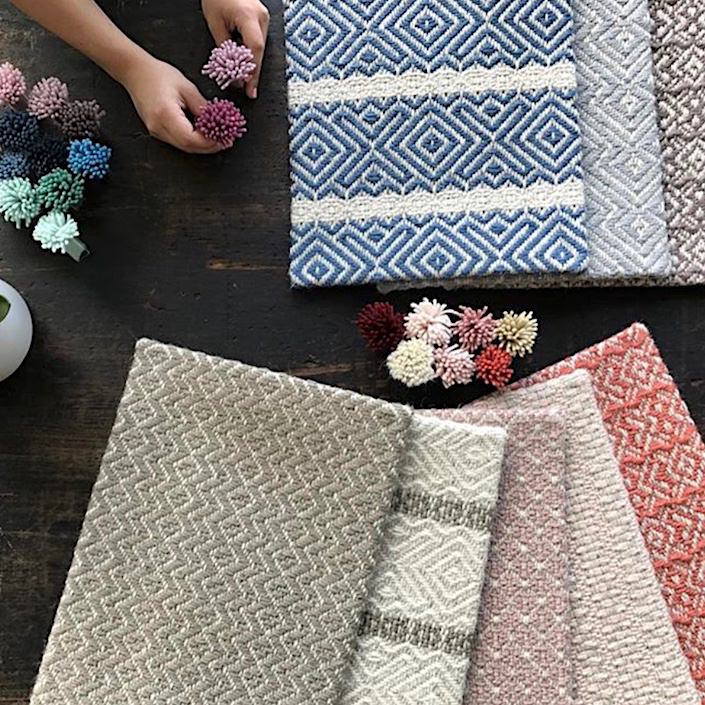 La Tuile à Loup will show their distinctive, handmade French ceramics,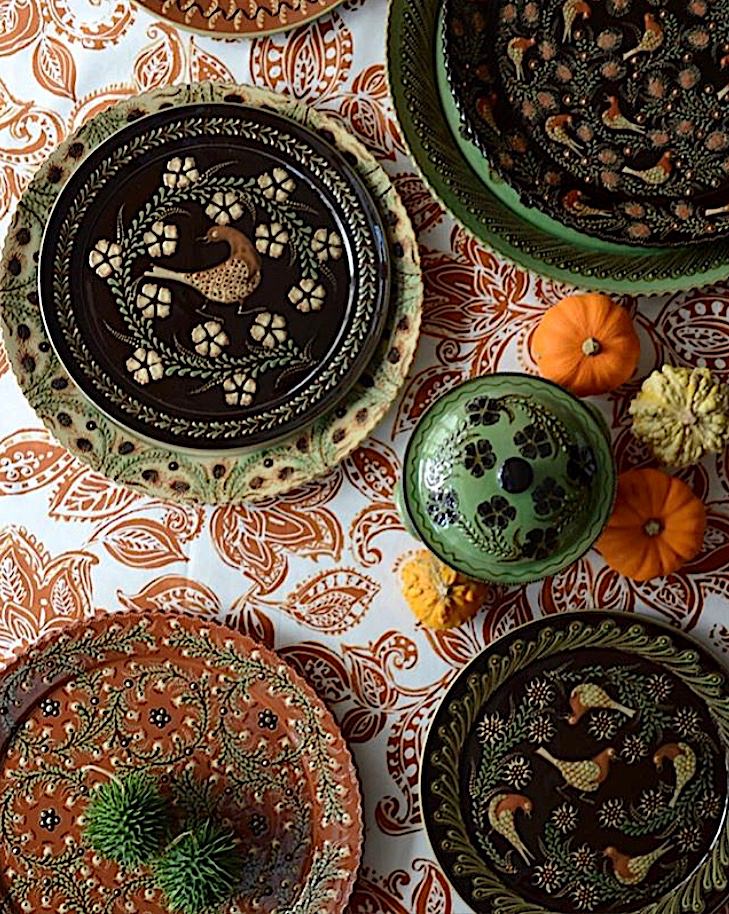 there will be bags and jewelry by Scott Nelson,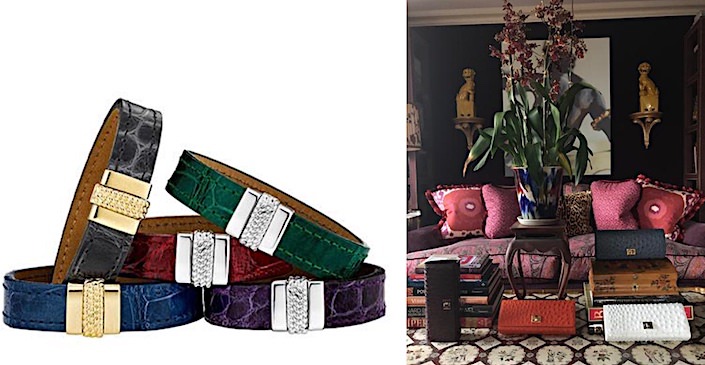 and glassware and tabletop by Czarina,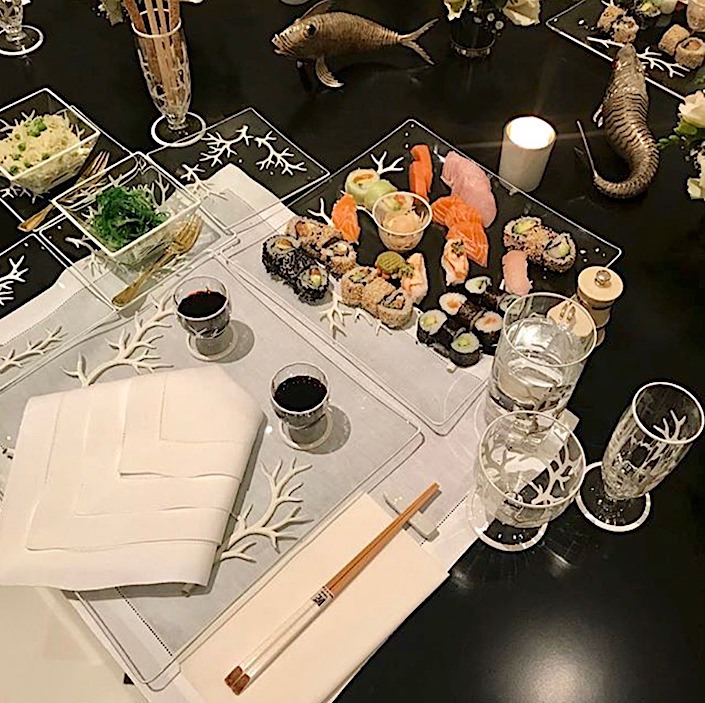 Cocteau inspired plates by designers Beata Heuman, Luke Edward Hall, Matthew Patrick Smyth, Pierre Frey, Zoia Skoropadenko, decorative objets by Jose Esteves and art by Serena Dugan, below.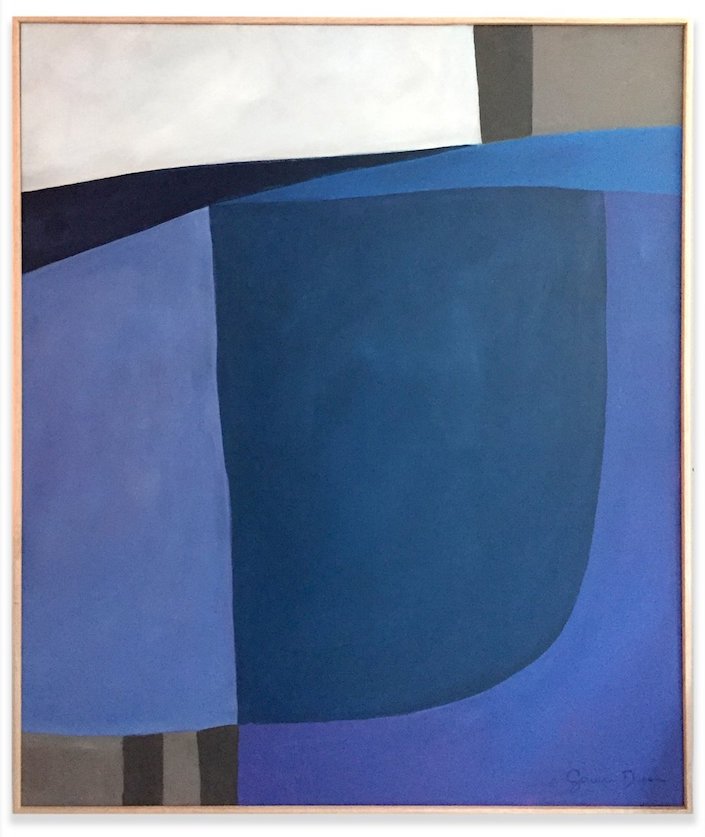 The Salon will host a series of events from January 18 – 22nd including a press morning introduction to the space and brands; book signings by Miguel Flores Vianna, an informative discussion on "Trends in Bespoke Furnishings" ; a "Meet the Makers" talk and more. If you are in Paris for the shows, be sure to stop by!
ANCIEN ET MODERNE 2018
OPEN DAILY
January 18 – 22 10 AM – 8 PM daily
16, rue Guénégaud Paris 75006
PRESS PREVIEW
Thursday, January 19
9 AM or by appointment
RSVP and FOR PRESS INQUIRIES
Beth Dempsey: beth@imagesanddetails.com  203.966.8203