With the arctic weather producing feet of snow and sub zero temperatures here in New England and down the coast, there have, understandably, been numerous online references to Dr. Zhivago, David Lean's 1965 classic.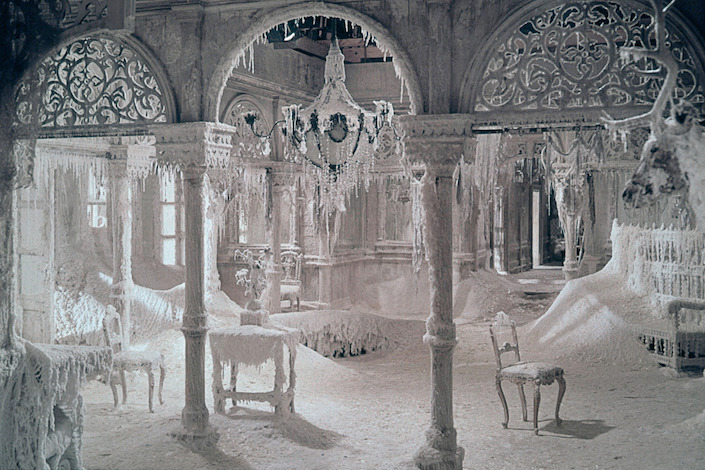 Based on Boris Pasternak's Russian Revolution love story, the film is not only one of the most beautiful epics ever filmed but one of the most fascinating. With its anti-Soviet views, the novel was censored in Pasternak's own country but ultimately published in Europe in 1957.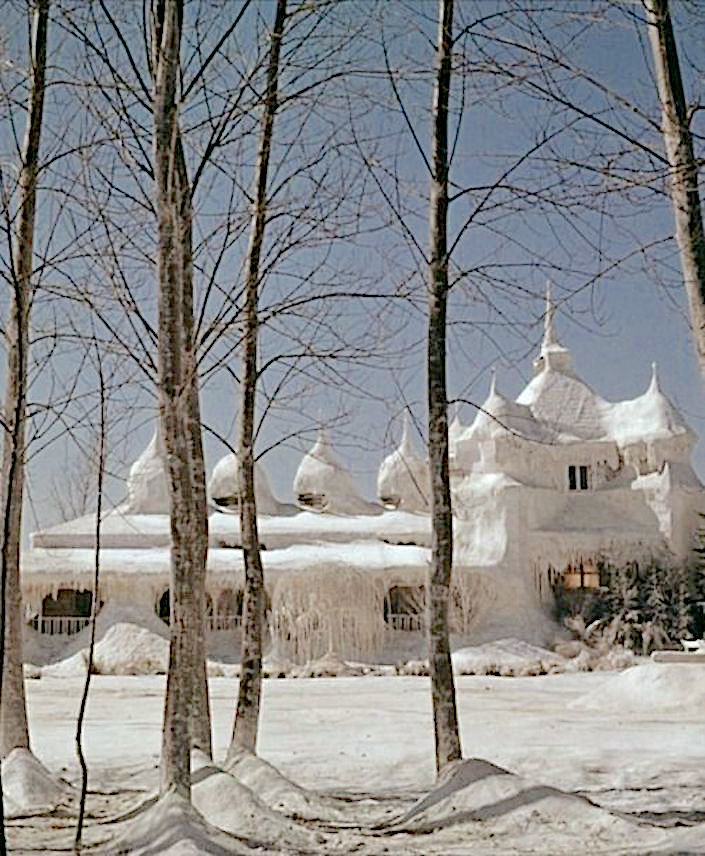 The CIA evidently saw it as the perfect opportunity to discredit their Cold War enemy and covertly helped Pasternak win the Nobel Prize as well as smuggled a Russian language version of the novel into the Soviet Union, where it was a cult hit.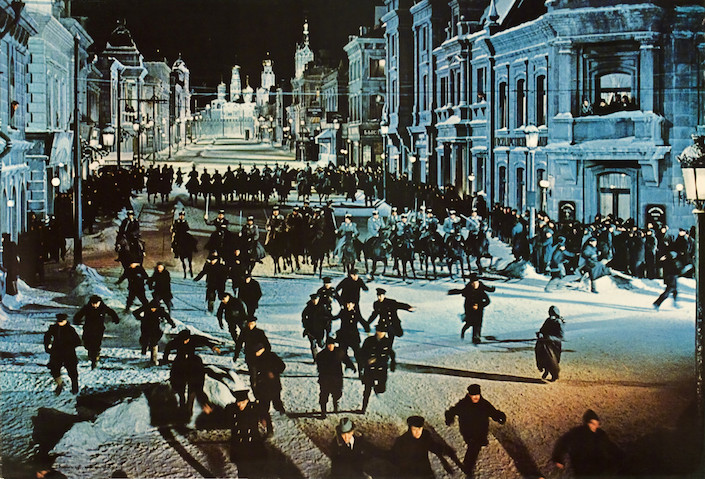 On the heels of his epic success, Lawrence of Arabia, David Lean saw Dr. Zhivago as the perfect opportunity to tell another exotic historical saga. While Lean always preferred to shoot on location, filming in the Soviet Union was obviously impossible. What many don't know is almost the entire movie was actually filmed entirely in Spain, outside of Madrid, where it took 18 months to build the sets, including two full-scale 1922 Moscow street scenes, above, and below, with the cast sitting in front. Some of the winter snow scenes, including the famous train ride, were filmed in Finland and Canada.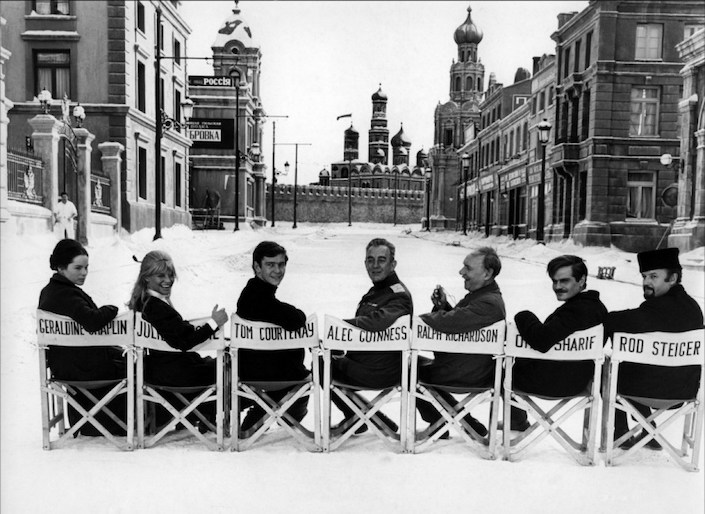 It was set designer John Box, who earned an Oscar for the film, and jack-of-all-trades production designer Eddie Fowlie, who managed to create the winter scenes in the height of Spanish summer. Thousands of tons of marble dust were used to emulate the Siberian landscape. And inside the famous ice palace at Varykino, at top, hundreds of rolls of cellophane were used to cover the furniture which were then covered with dripped wax. The snowy floors were achieved with salicylic acid powder and soap flakes.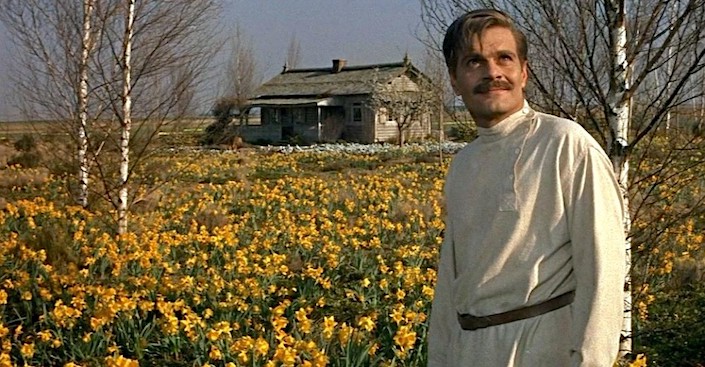 Lean was well known as a perfectionist and it took over 800 craftsmen (including 120 plasterers, 210 carpenters, 60 masons, 25 tubular steel specialists, 30 painters, 20 electricians and more than 300 back-up technicians) in three countries to complete the film with a final production budget of $14 million. While the winter scenes may have seemed the most daunting, the crew had to plant 7,000 daffodil bulbs for the spring scenes at Varykino. But because the Spanish winter was so mild that year, they started blooming prematurely in January, had to be dug up, put into storage and replanted later in the season.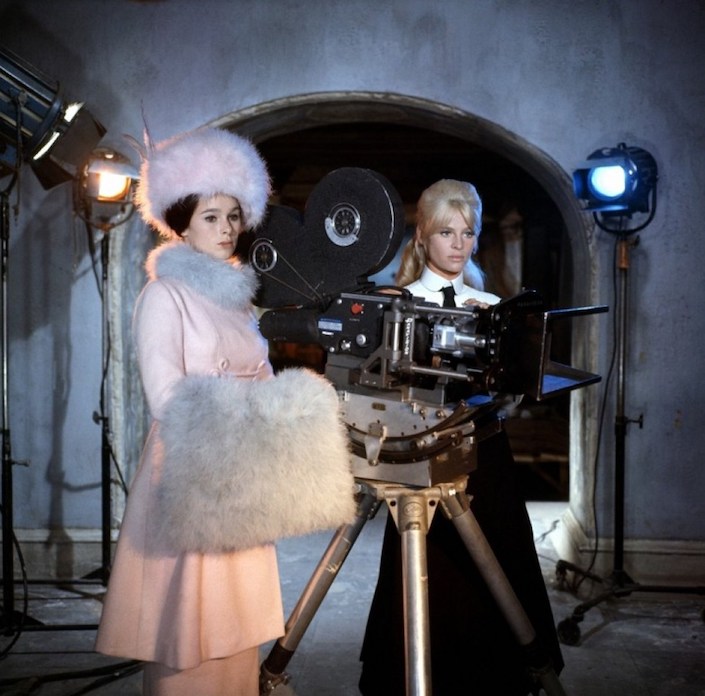 Lean was just as particular about the costumes, down to the undergarments. Costume designer Phyllis Dalton, who had worked with Lean on Lawrence of Arabia, earned an Oscar for her influential designs.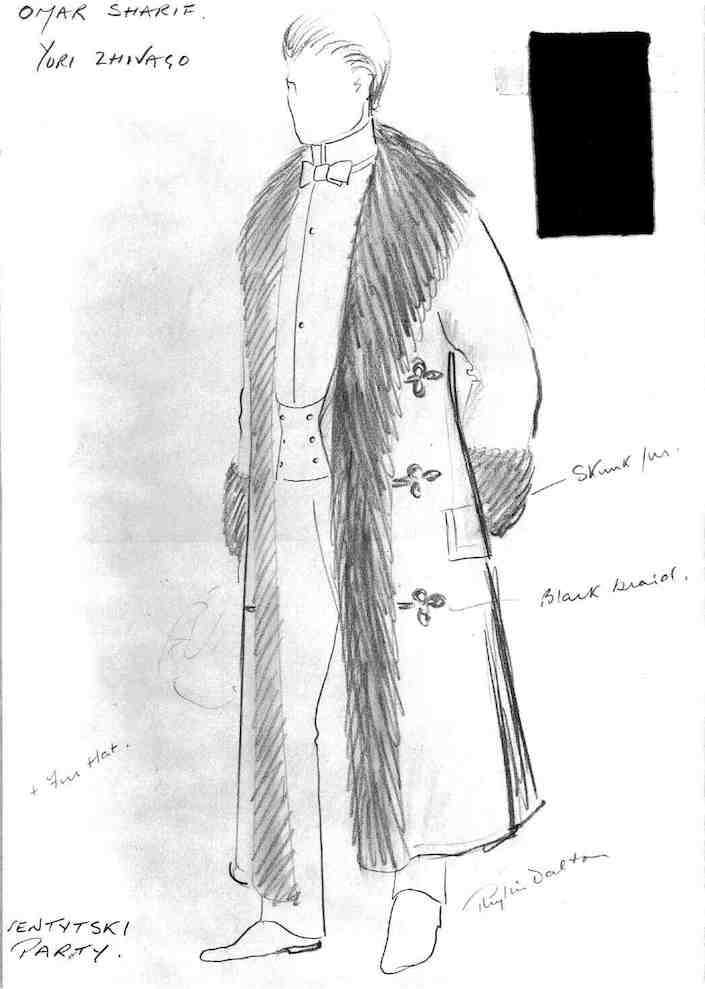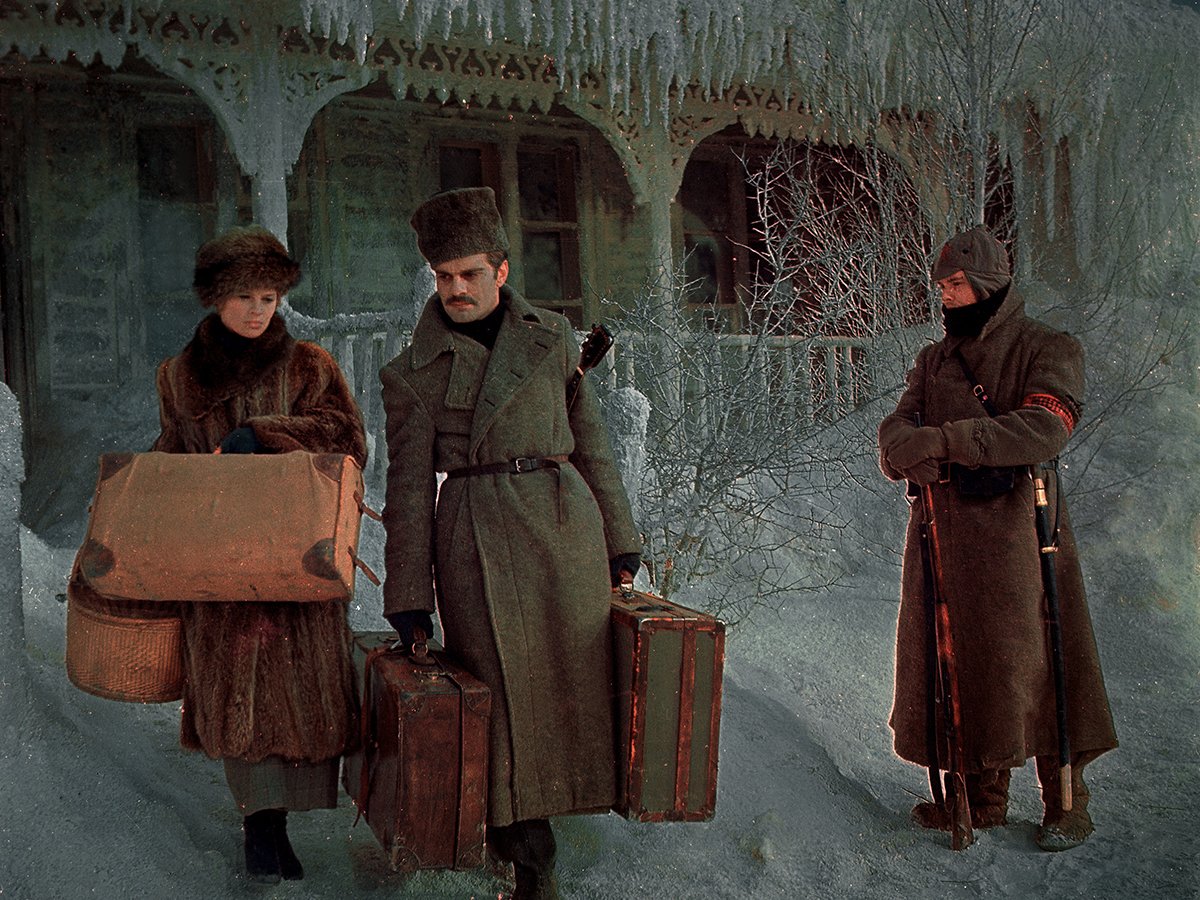 Not only were the costumes crucial in defining the social transformation during the Russian revolution, from white Russian luxury to proletariat practicality, but were a huge influence on fashion designers, most notably Yves Saint Laurent,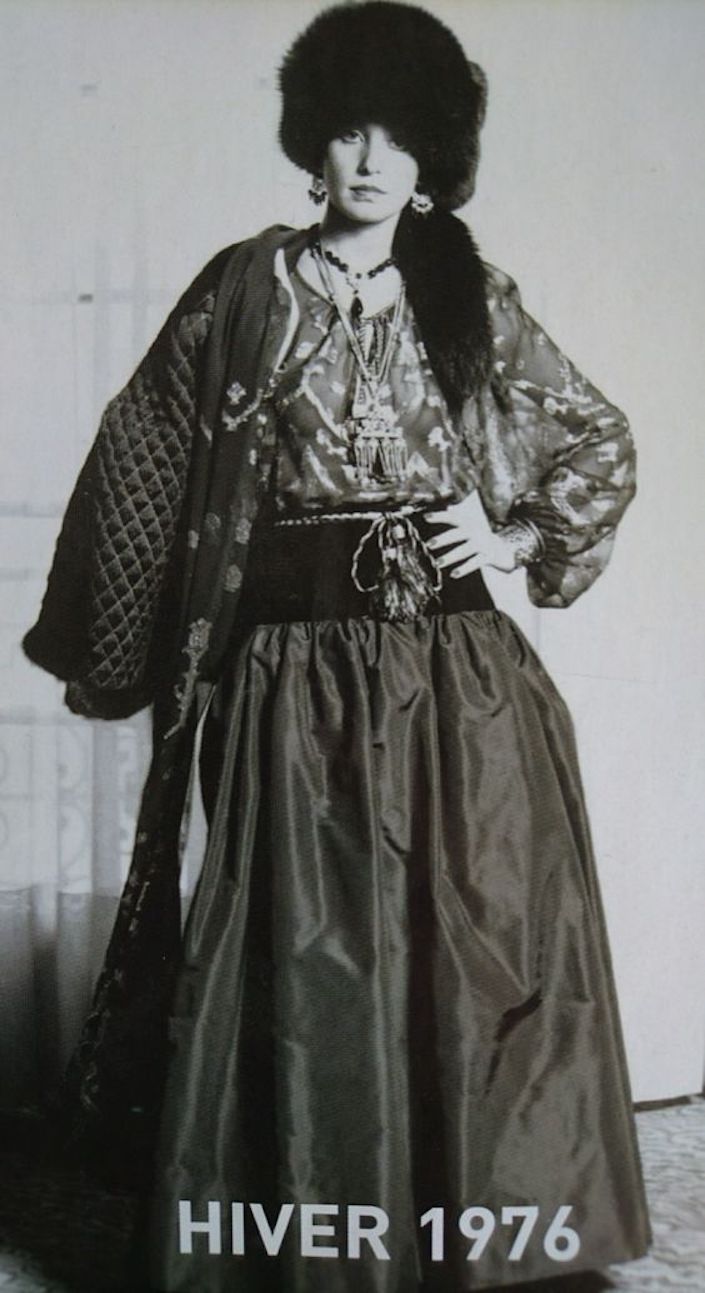 who a decade later created his iconic Russian Collection. With generous inclusions of frog closures, soutache, braiding and fur hats and trim are a clear nod to the spirit of the film.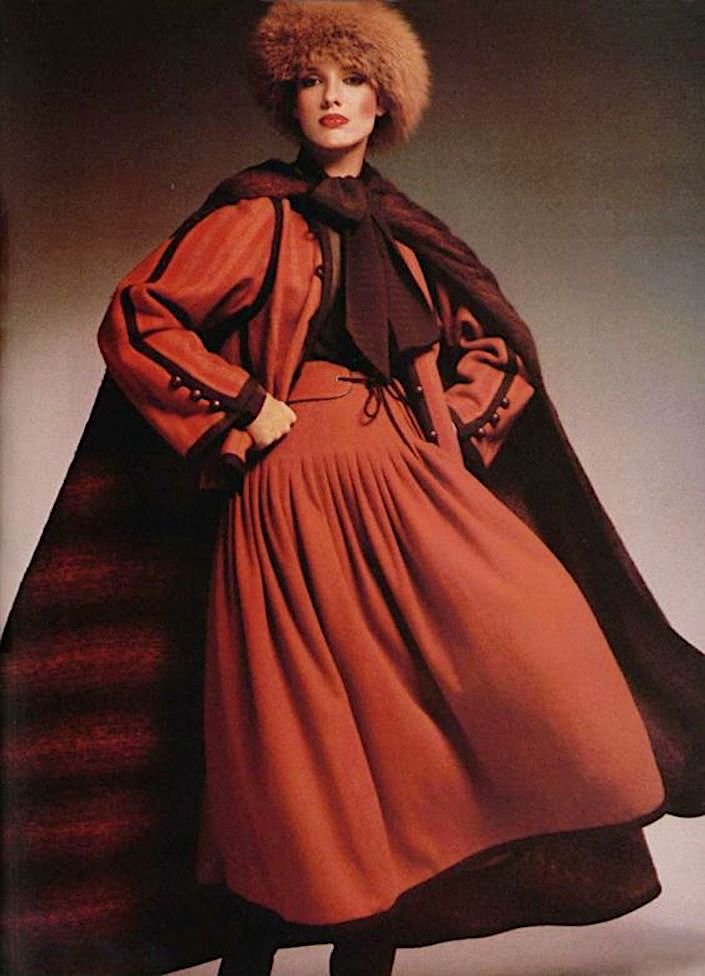 This is really the tip of the iceberg ;-)  of this legendary film, which celebrated its 50th anniversary in 2015 with many more stories that could be told.With Oscars for cinematography, writing adapted screenplay, production design, original music score (Maurice Jarre) and costume design, Dr. Zhivago is a film worth revisiting on a cold snowy afternoon.