While it isn't even officially summer, the Memorial Day weekend has clearly marked the onset of summer travel. Already I've been following friends on instagram dashing off to dazzling destinations and reading about ravishing new restaurants in Paris and Rome as well as fashionable new travel attire. For design denizens heading off to Rome, a reservation at the new Casa Coppelle seems to be in order. Designed by the inimitable Jacques Garcia, expert at crafting intimate spaces in public settings, the residential feel looks luxurious yet welcoming, rather like visiting an Italian friend's cozy palazzo for dinner.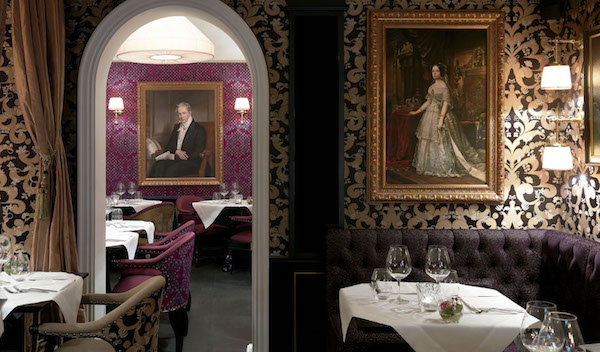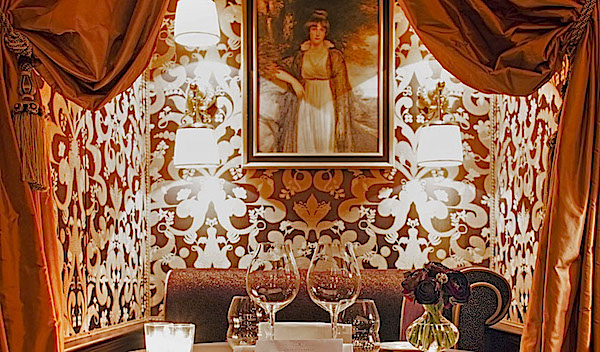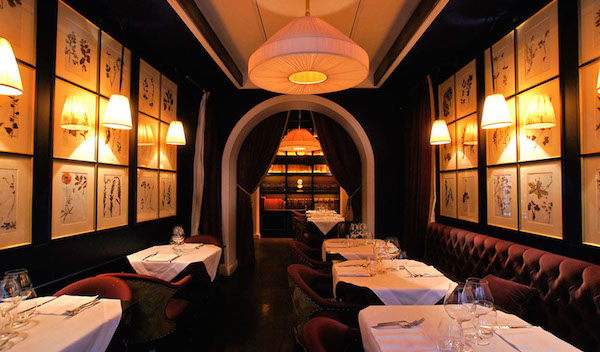 And for more Italian holiday inspiration, Ferragamo celebrates the season of travel for men with their new MTO (made to order) Driver. Bespoke is definitely of the moment and their classic driving shoe can now be customized in fit and material with options including crocodile and ostrich as well as classic leathers.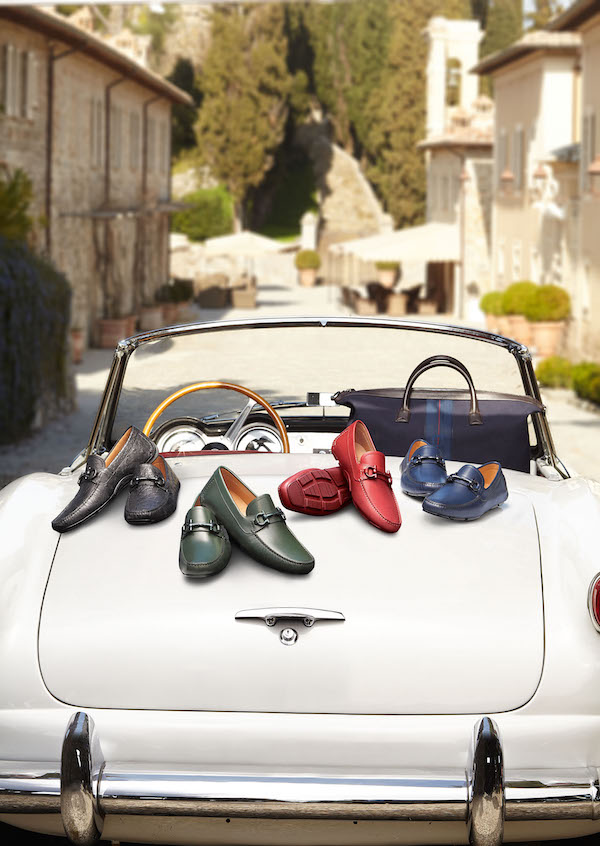 To bring the refined and cultured Italian lifestyle concept home, they have kicked off their campaign with a trio of sophisticated international tastemakers in idyllic settings. Below race car driver Mathias Lauda,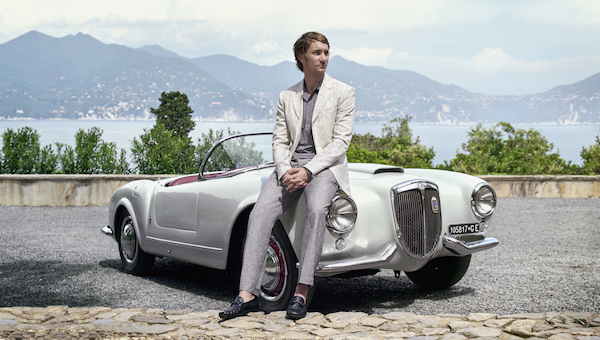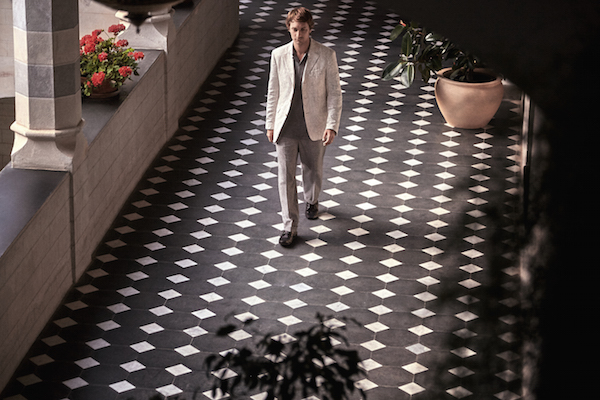 SoundCloud co-founder Alexander Ljung,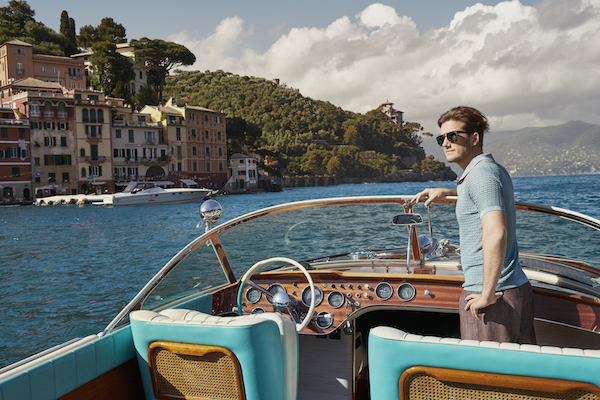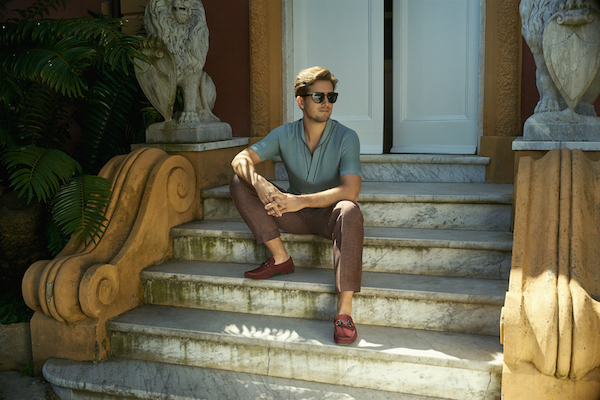 and photographer Johannes Huebl in scenes that look very much like where Susanna and I just were on Lake Como. It won't be hard to follow these three on their Italian holidays and throughout the year as they celebrate with the iconic brand.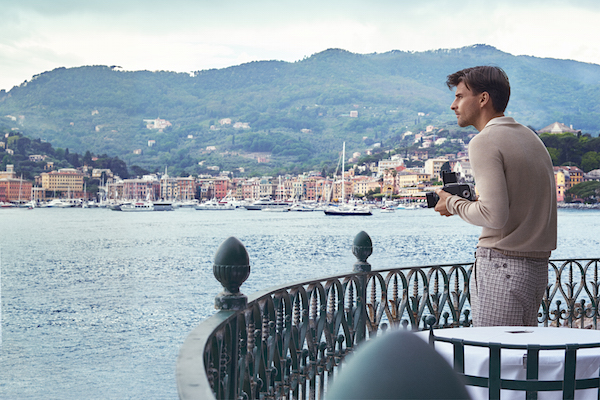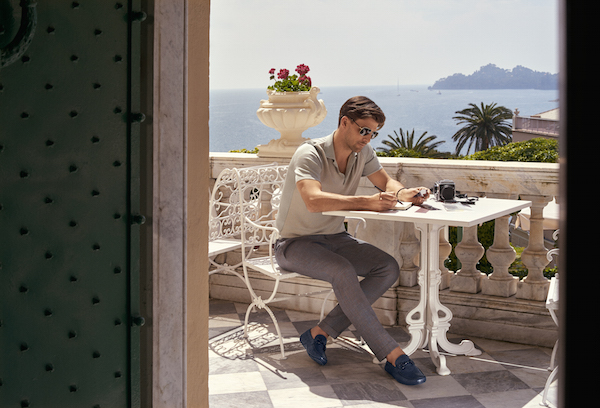 And lastly for our vicarious trip to Italy, it was hard not to ogle over Lebanese jewelry designer Sabine Ghanem and Joseph Getty's spectacular wedding last week in Rome. The bride's custom Schiaparelli gown was embroidered by Maison Lesage with a solar motif requiring more than 500,000 sequins and included a seven meter long train.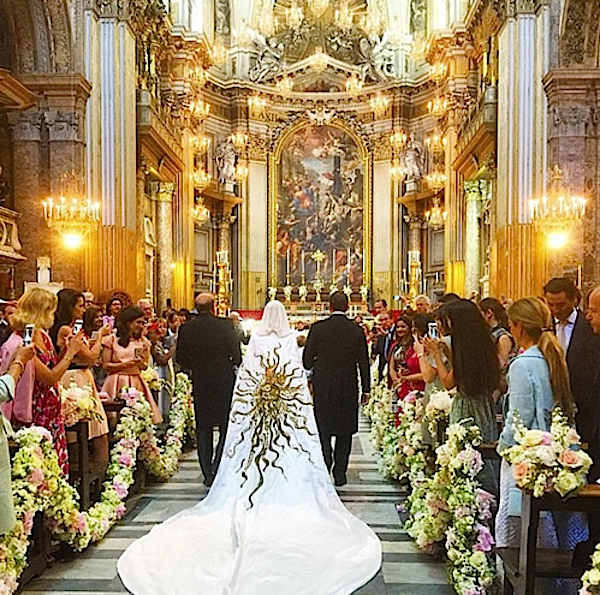 Below the dress with Ghanem's custom Charlotte Olympia shoes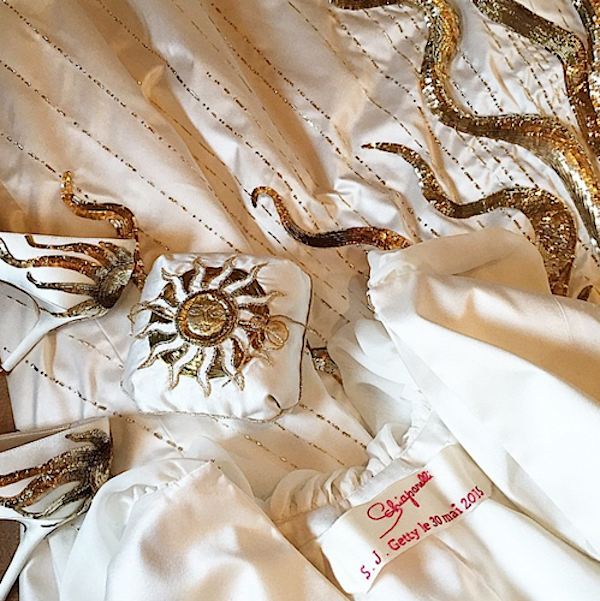 The nuptials took place in the appropriately amazing Basilica dei Santi XII Apostoli in Rome, below.
wedding photos from Instagram via French Vogue
I'll be back with much more summer travel inspiration over the next days, weeks and months! Ciao for now.