Renowned British interior designer Katharine Pooley is not one to shy away from a challenge. She is an intrepid explorer, having undertaken many extraordinary adventures, from scaling Mount Kilimanjaro or the highest mountain in Antarctica to canoeing down the Amazon to traveling across the Sahara on horseback, visiting over 150 countries along the way. Professionally, she oversees a team of 47 interior designers and architects, completing impressive residential and commercial projects around the world. So while a daunting task, she clearly wasn't intimidated by the challenges presented when renovating her family's 16th century castle. Please tag along for a trip to Scotland to visit Katharine at Forter Castle, her Scottish family retreat.
When shooting with Katharine for At Home in the English Countryside: Designers and Their Dogs (below), Susanna and I learned about her historic castle in Scotland.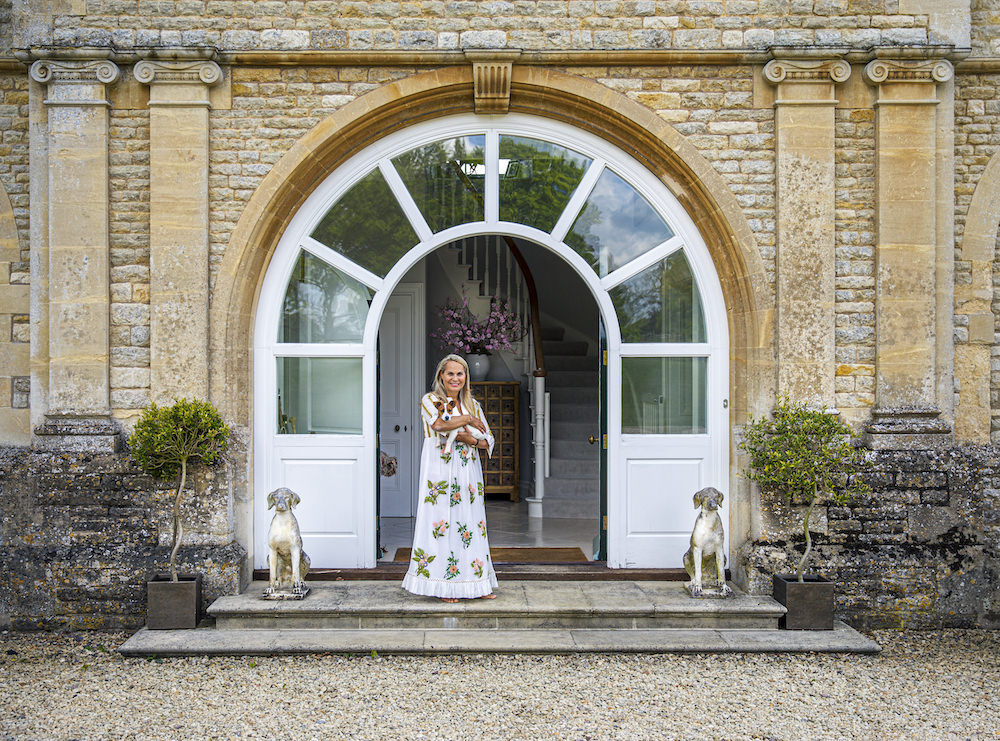 Located in a hamlet near the Cairngorms mountain range and one of the most beautiful national parks in the country, the castle was built in 1560 by James Ogilvy, the fifth Lord of Airlie, to protect the entrance to the important Balloch Pass to Glenshee, Braemar and the north, but was subsequently burned down in 1640 by the Duke of Argyll, one of the feuding Campbell clans. Fast forward 350 years later when Katharine's father, Robert, purchased the estate and began a four years long passionate and painstaking restoration with the guidance of Scottish Heritage, working with local both architect and tradesmen.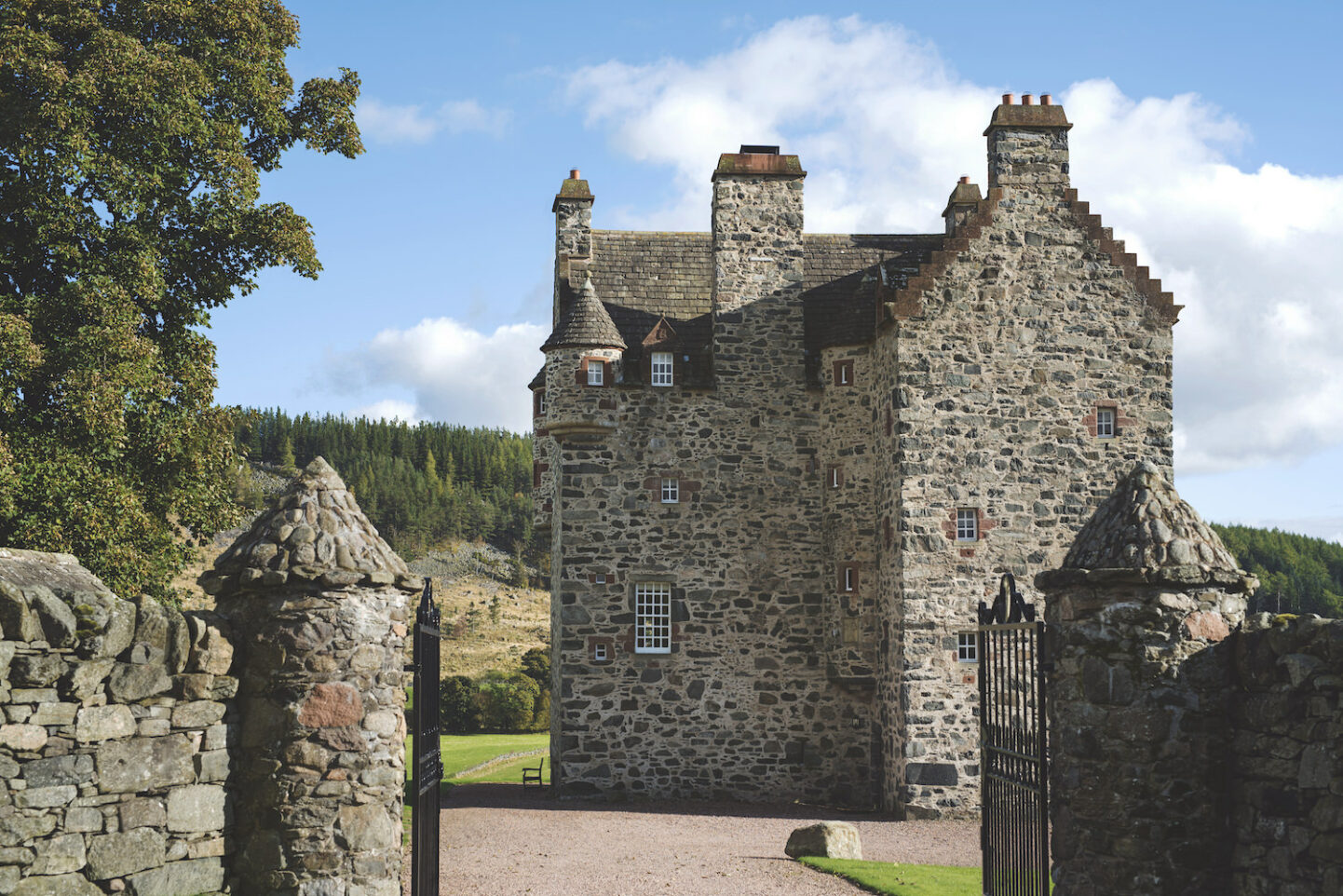 When Robert purchased the castle, all that remained was a ruin with a large oak tree growing in the middle. Once removed, much of the remaining structure collapsed. Working from mere vestiges of the castle and rubble, Katharine's father used all the remaining stones to recreate the original layout of a traditional L shaped 16th century fortified house. The only major change was to make the laird's bedroom the full expanse of the castle, echoing the dimension of the great hall below, to allow for more spacious living with a gracious master bath.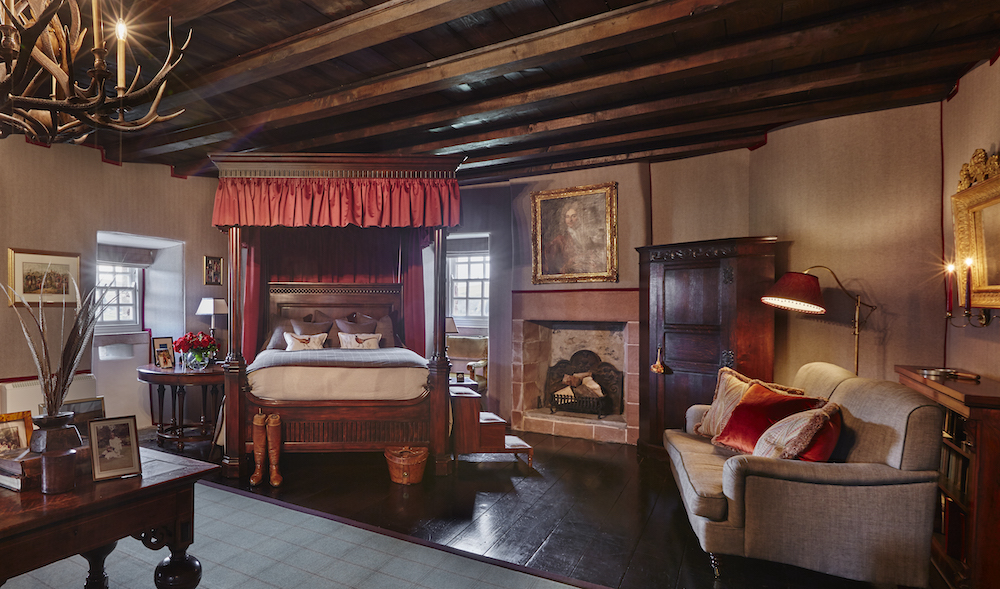 In 2004, Katharine purchased the castle from her father to keep it as a legacy for her children and extended family. She has since renovated the interiors three times, the first remotely when she was living in Singapore.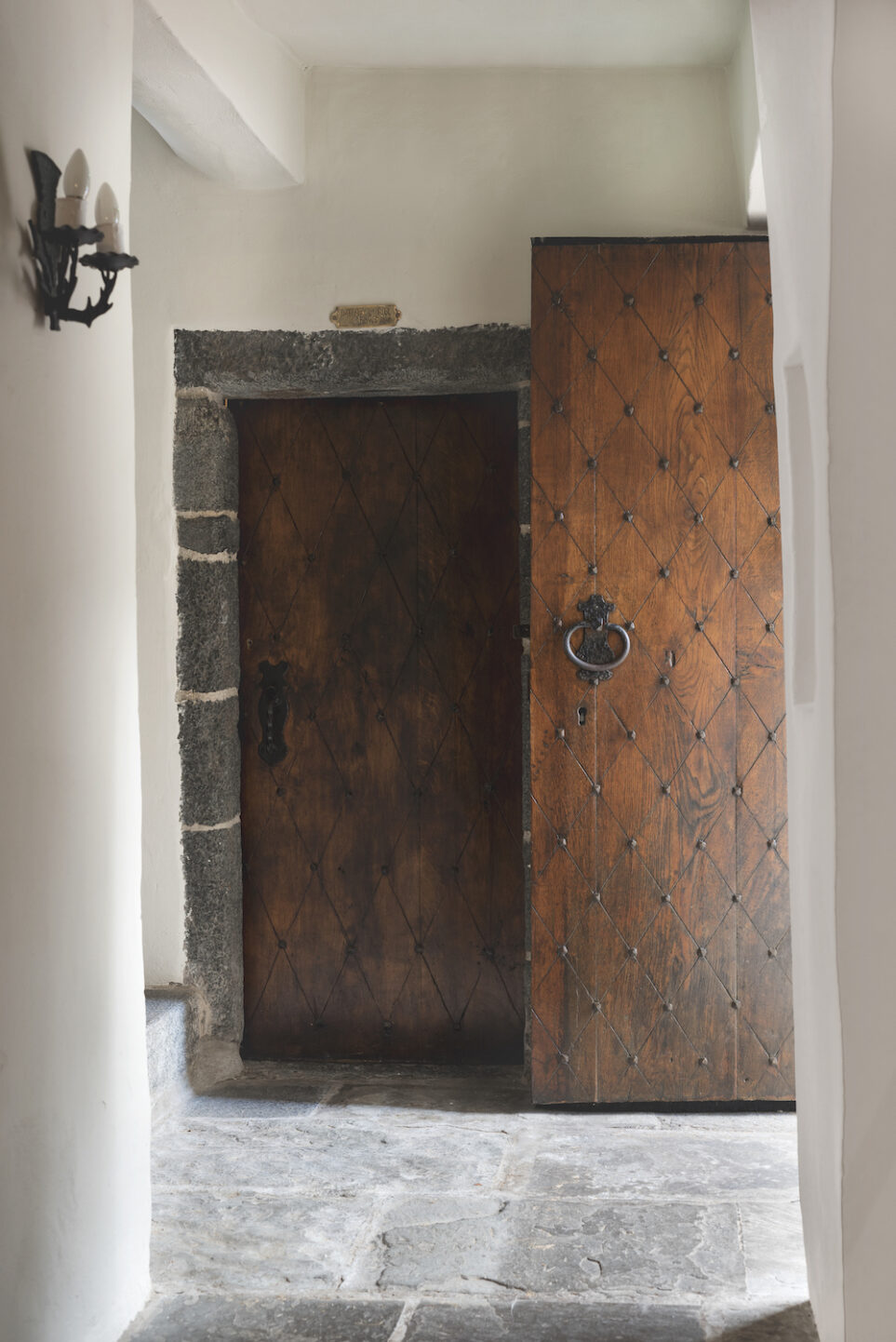 Overcoming narrow stairways, heat loss and lack of storage, Katharine came up with clever solutions to update the castle for contemporary living. She installed heating under the original flagstones on the main floor as well as two large water tanks where rain water can be captured as a sustainable source and she continually repoints the castle walls to protect from heavy wind and rain.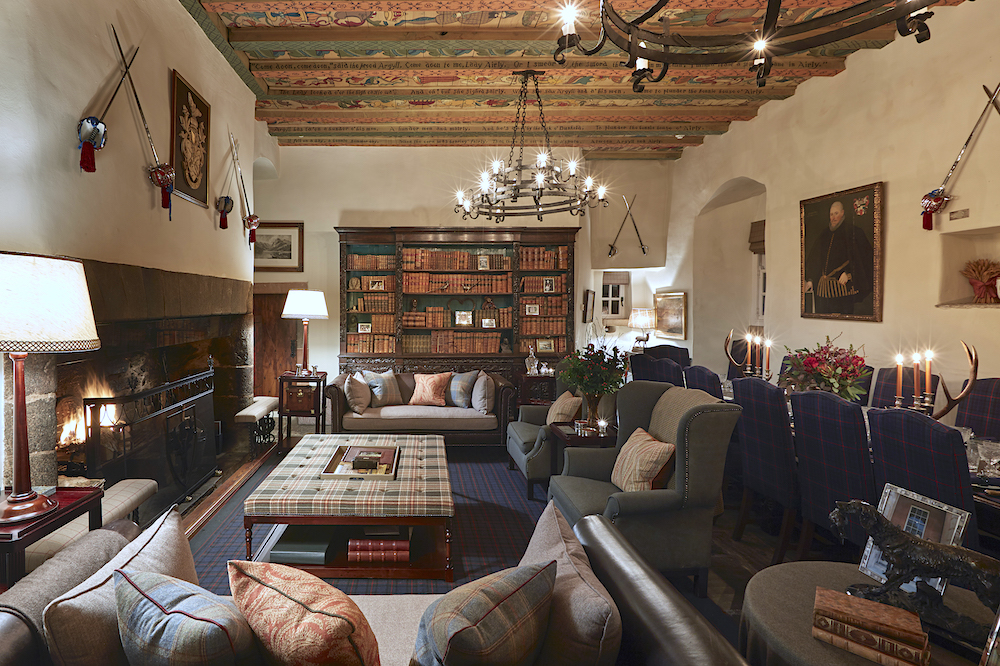 The interiors were a matter of fusing form and function, bringing the past forward with beauty, practicality and comfort. Most importantly, Katharine strove to retain the authenticity of the castle's history while incorporating contemporary creature comforts and luxurious furnishings. From fine antiques and appropriate contemporary pieces, to sumptuous heather-hued De le Cuona paisleys, bedroom walls covered with Holland and Sherry wool and cashmere, to locally woven tartan rugs, the rooms are fitted for stylish 21st century living.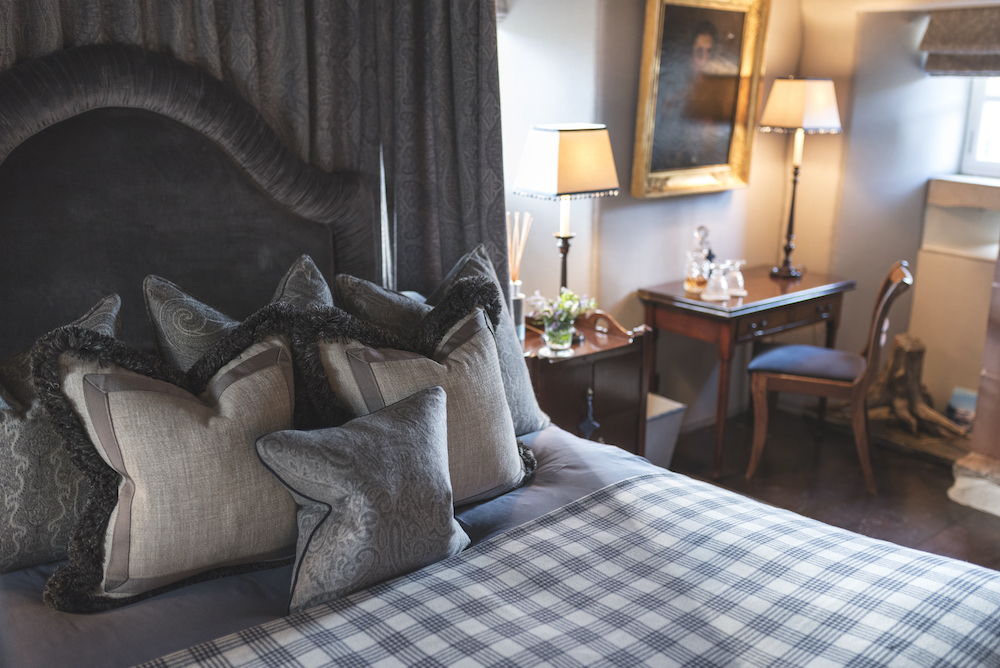 In addressing storage, Katharine decided built in closets did not feel authentic so she found antique wardrobes including one with a crenellated top reminiscent of castle architecture. Updating the bathrooms was also a priority and the freestanding showers from Drummonds are not only beautiful but feel in keeping with the period.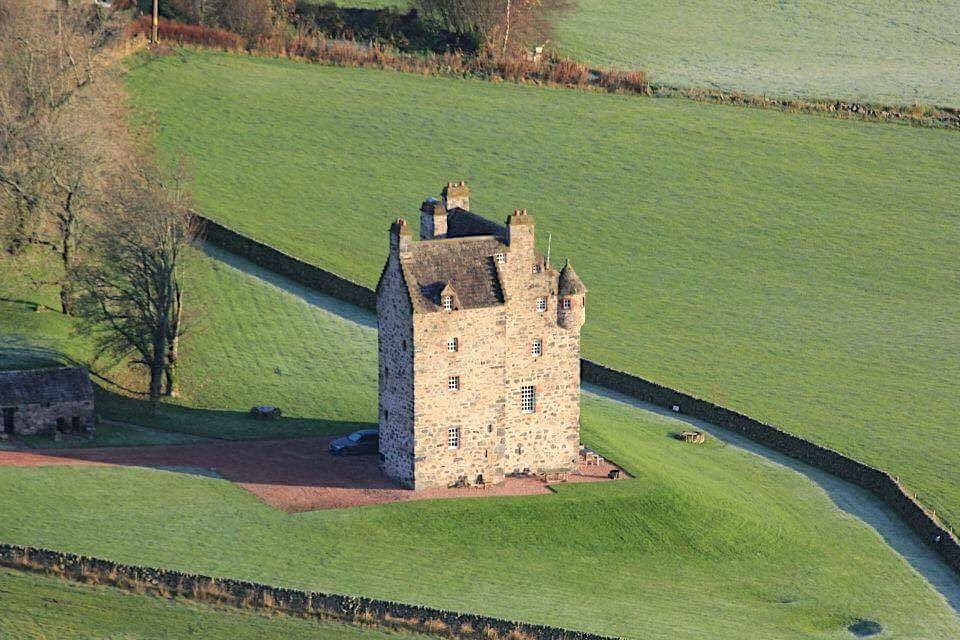 "These days we're all moving around so much and (Forter Castle) is a place we as a family come to gather. It has some incredible memories for me and holds a very special place in my heart." Thank you Katharine for opening up to us your remarkable Scottish country home!
all photos courtesy of Katharine Pooley