When designer Darren Henault and husband Michael Bassett went in search of a weekend house for their family, they knew they didn't want to be in the Hamptons. Instead they headed to horsey Millbrook, NY where they could indulge their passion for riding. The good news is they found a charming 1800 farmhouse with over 50 acres. The less than good news was that it had been a Christmas tree farm and 3,000 trees needed to be removed or relocated to undertake the massive project of landscaping the property. Please join me and Susanna for a behind the scenes visit with Darren at his bucolic country retreat.
As Darren embarked on the major farmhouse renovation, his first project was adding a large kitchen to the back of the house, primarily for Michael, an accomplished amateur chef. And while Michael wanted a clean open space, Darren felt the need to add a bit more visual interest. The showstopper is the undulating pattern on the painted floor, inspired by the famous cobblestone squares in Lisbon.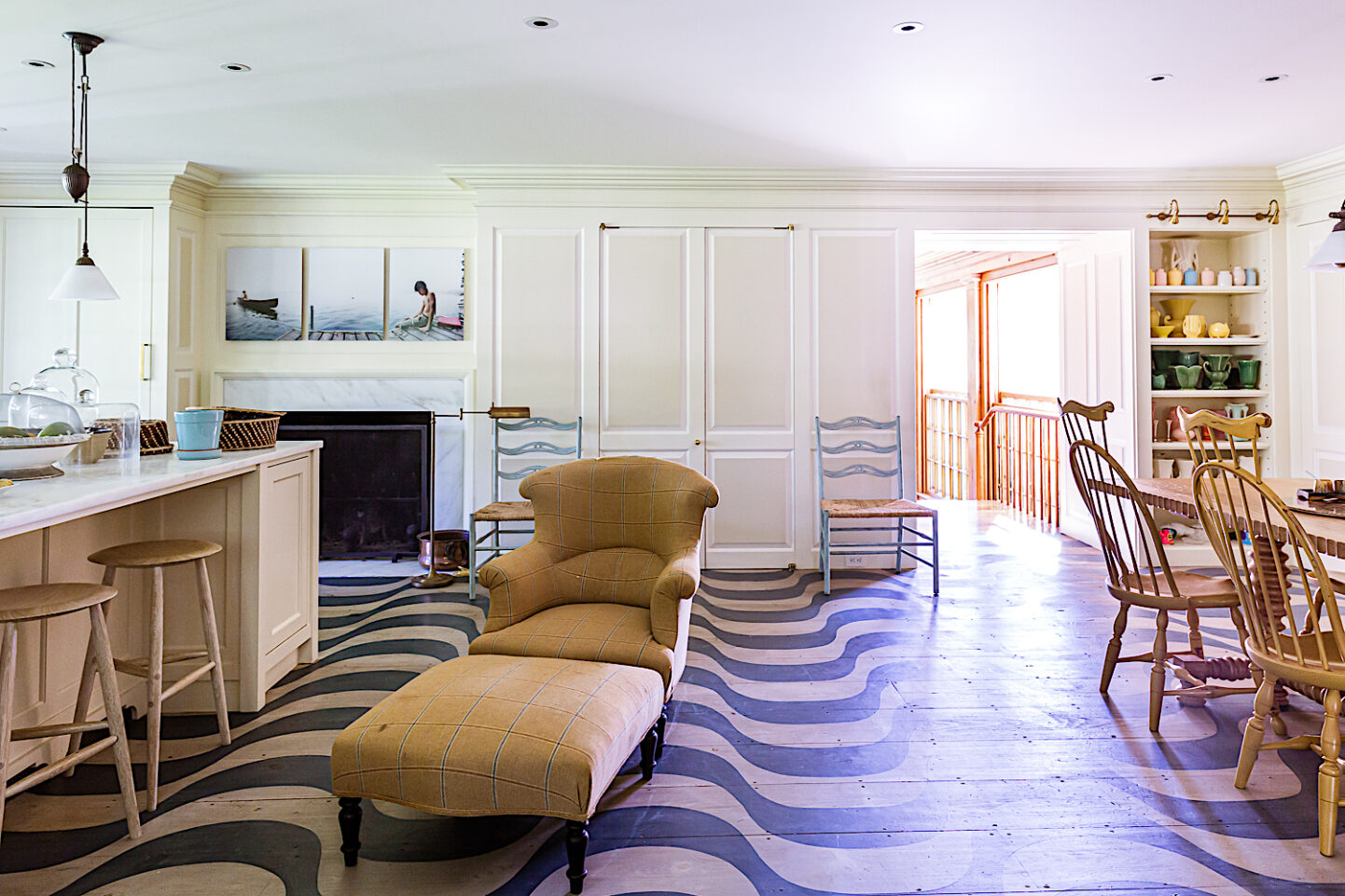 Later, they added the garden room with higher ceilings and floor to ceiling windows on three sides to enhance indoor/outdoor living in the warmer months. In the winter, it serves as a cozy family room with fireplace and heated stone floors.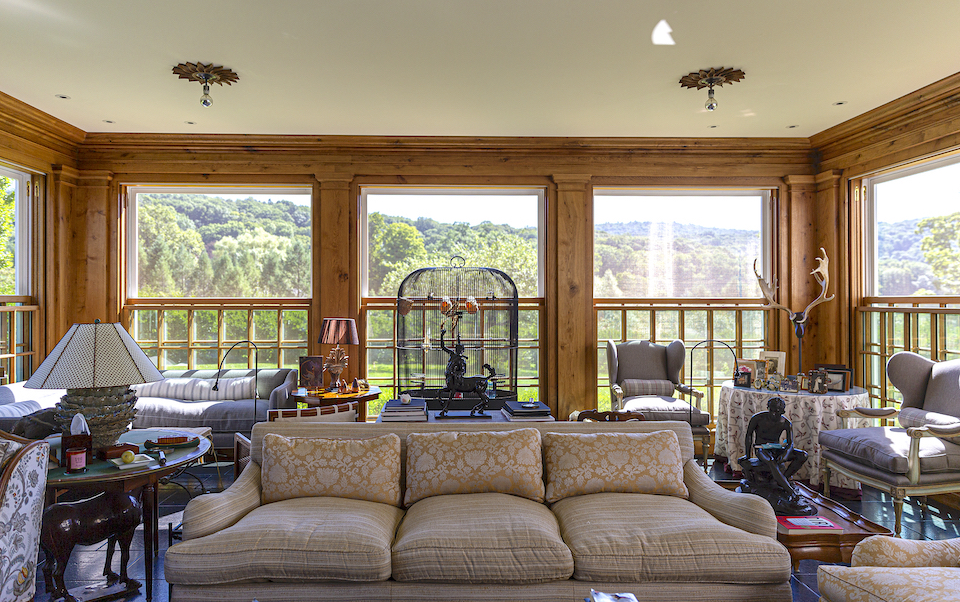 Lastly came bedrooms and a bathroom for his now-teenage twin daughters, Bunny and Lulu, with a bunk room and the ensuite chinoiserie inspired charmer below.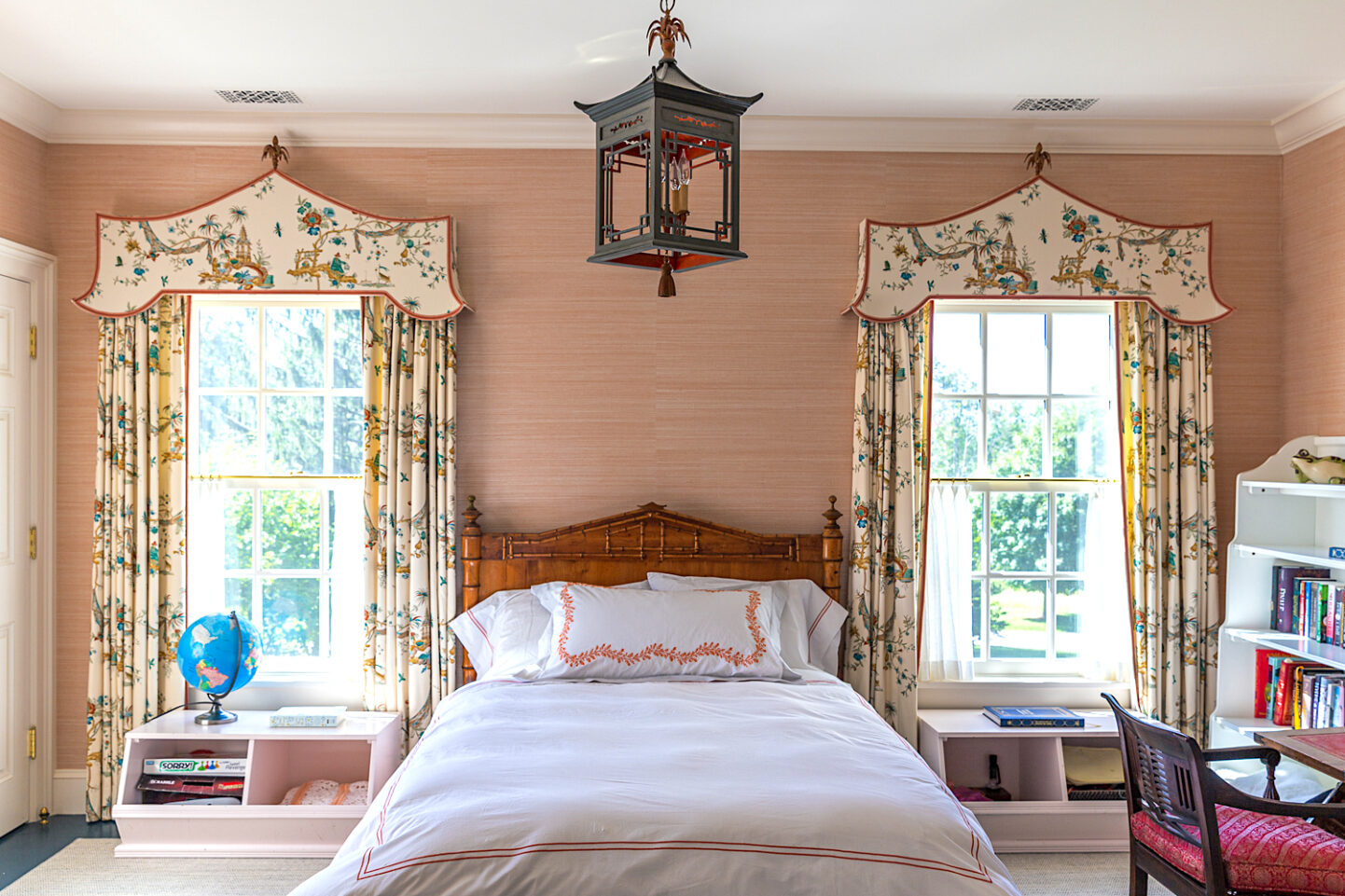 Throughout the house Darren has included vintage and antique pieces, of all eras and provenances, married with contemporary art for a layered look that nods to the house's heritage yet feels completely current in its global mix.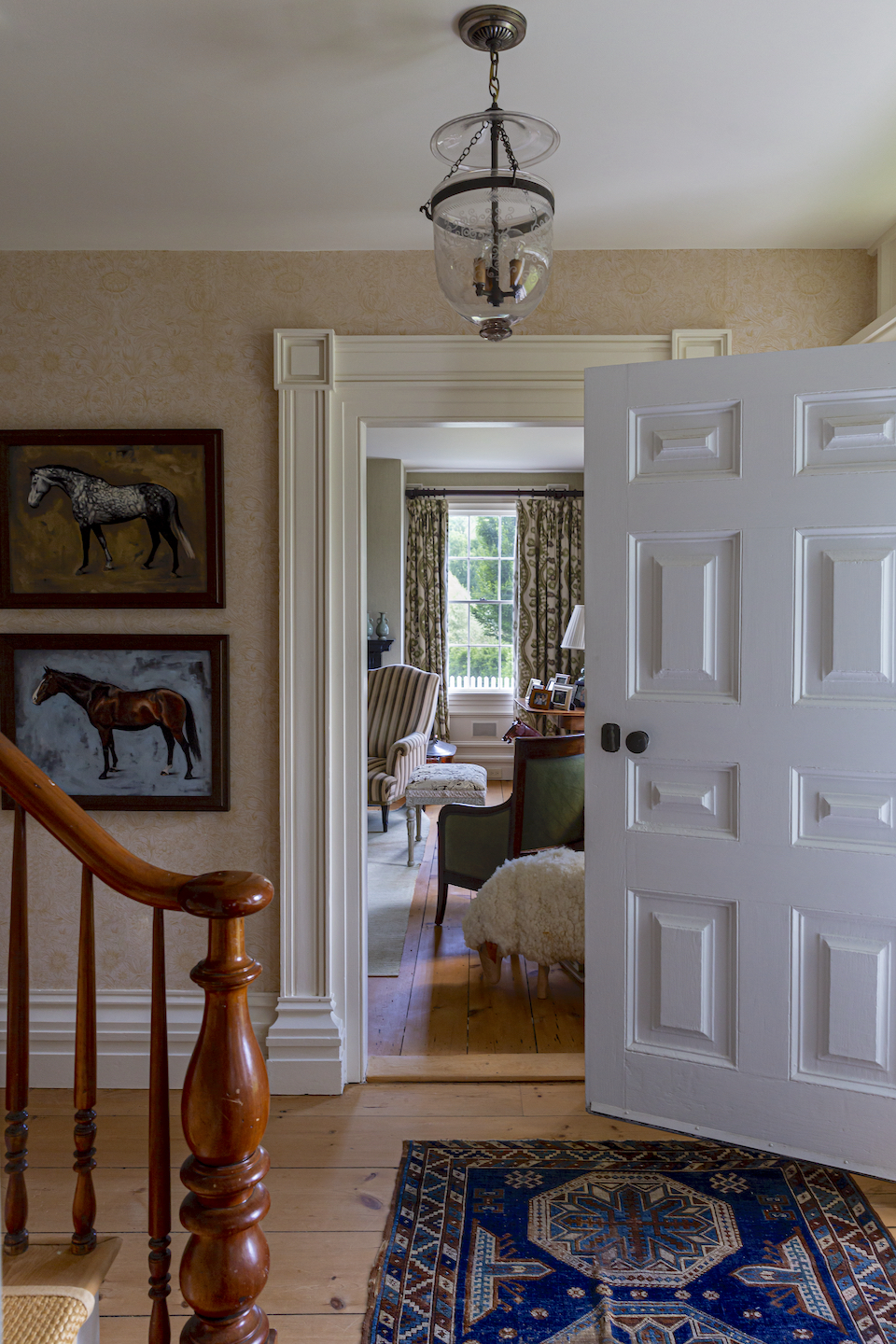 The melding of colors and patterns is maximal as well yet with an understated touch, as in the master bedroom, below, that deftly weaves gingham walls with toile bed hangings and floral curtains.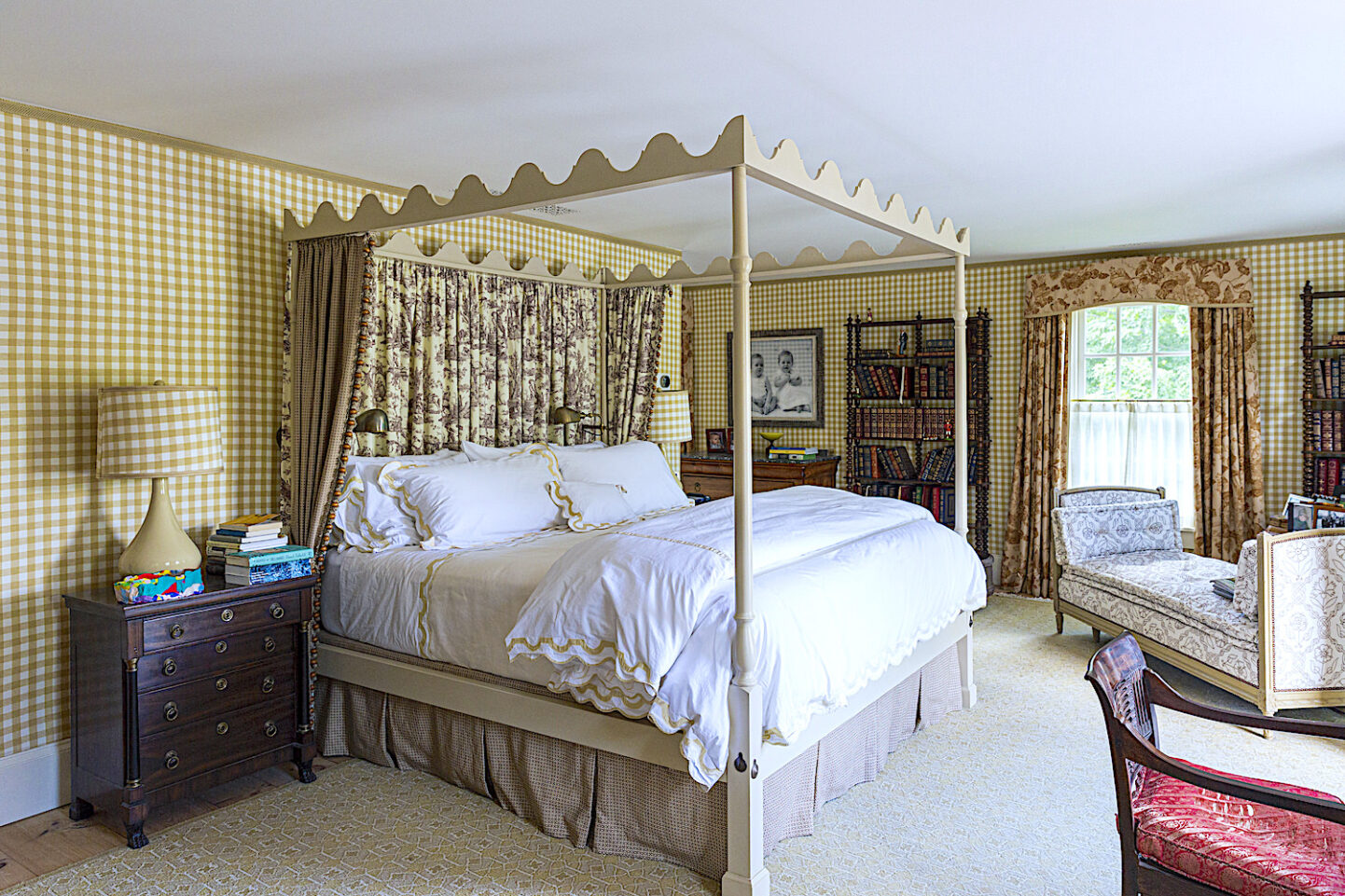 It's no surprise that Darren never wants to leave the property. The grounds been developed for a variety of activities and destinations.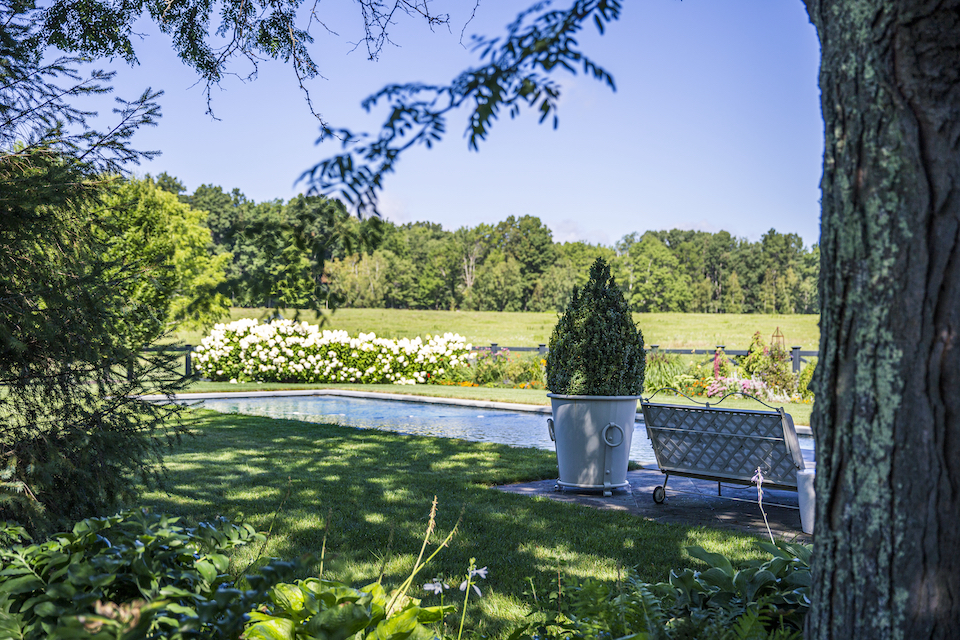 From beekeeping and cutting gardens to chicken coop, generous hammock and pool with pergola dining area, there are a plethora of outdoor destinations to put on the daily agenda.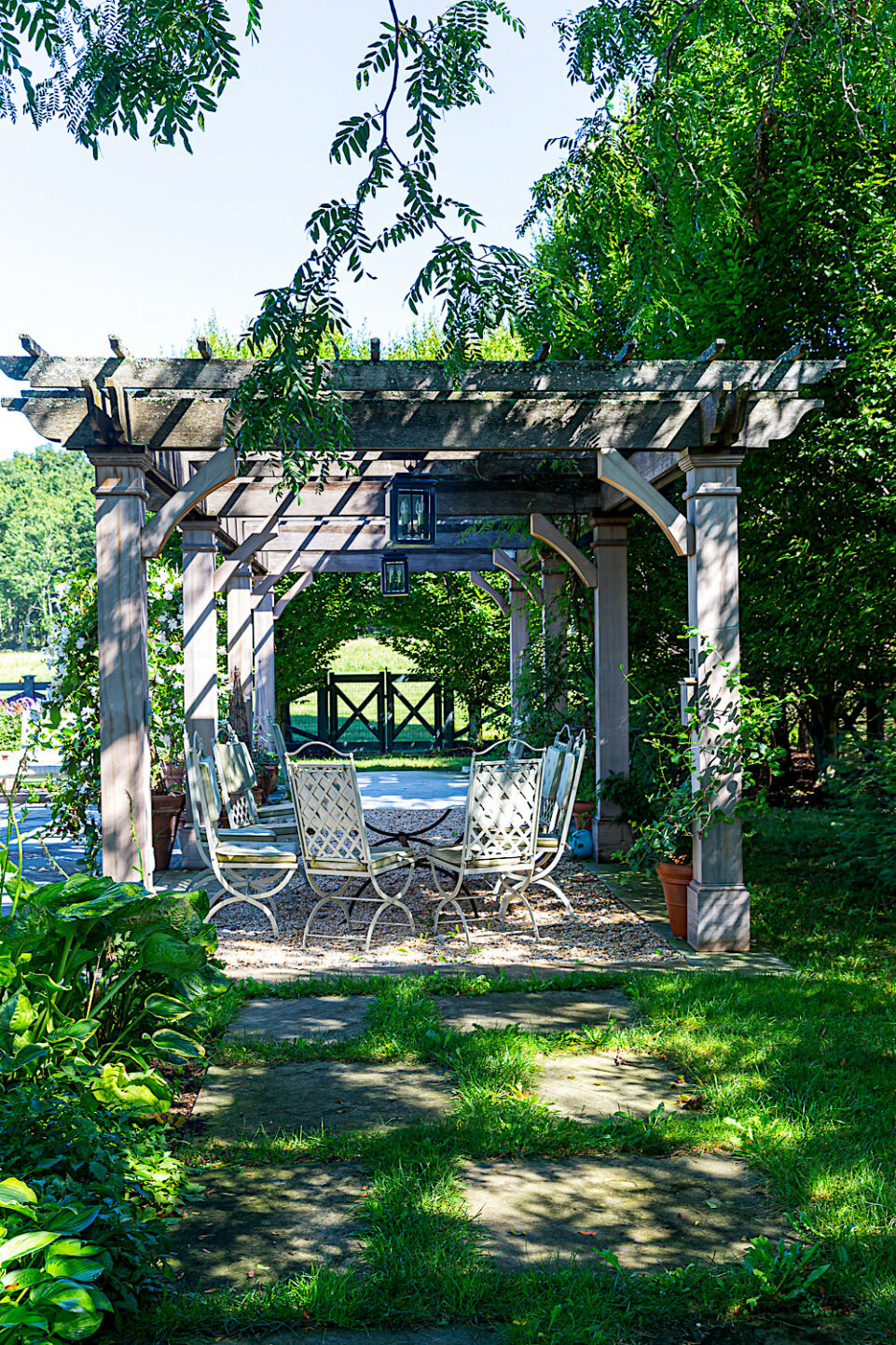 You can see more of Darren's stunning Millbrook retreat in Susanna's and my new book, At Home with Designers and Tastemakers. So thank you Darren – what a delightful day luxuriating in your beautiful Millbrook home!
all photos by Stacey Bewkes for Quintessence