Each year the Vanity Fair Best Dressed List arrives with great anticipation. And for 2015, the world of interiors is represented by none other than the very dapper Robert Couturier, who topped the men's list of this year's honorees. While Robert's designs represent a sophisticated mix of dramatic contrasts, his fashion is decidedly classic. Frequenting the same bespoke London tailor for years, Robert eschews trendy fashion in favor of the quality of enduring style that never fails. Join Susanna for a fashionable chat with the always charming Robert.
Even in the country, Robert elevates old school style to modern chic, as below in a loden cape, when Susanna and I serendipitously ran into him a couple winters ago shopping in New Preston, Connecticut.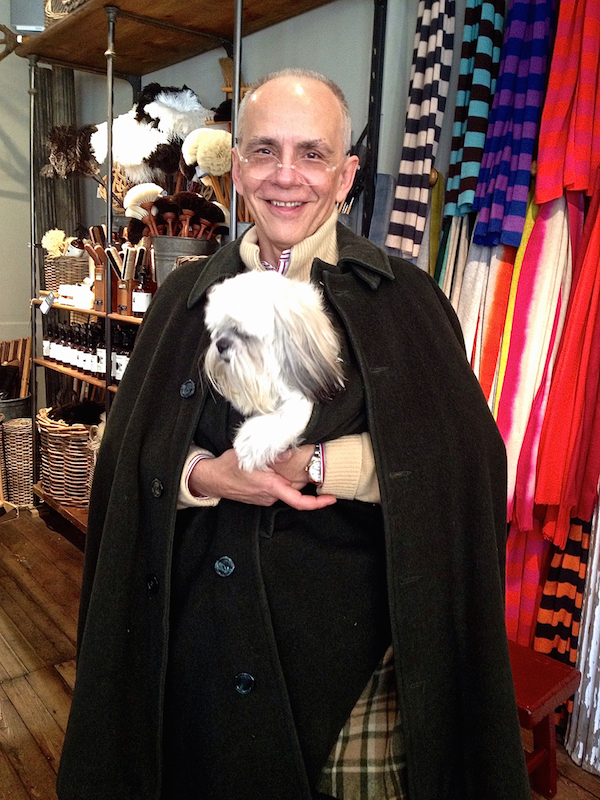 And while Robert's sartorial tastes tend toward the understated, his interiors are anything but. Witty and bold with a modern eye, yet bolstered by his deep understanding and knowledge of classical order, his work is a masterful melding of styles and periods. In his book Designing Paradises, he explains how, "No matter how big the project, I always aim to bring a sense of levity to the design process."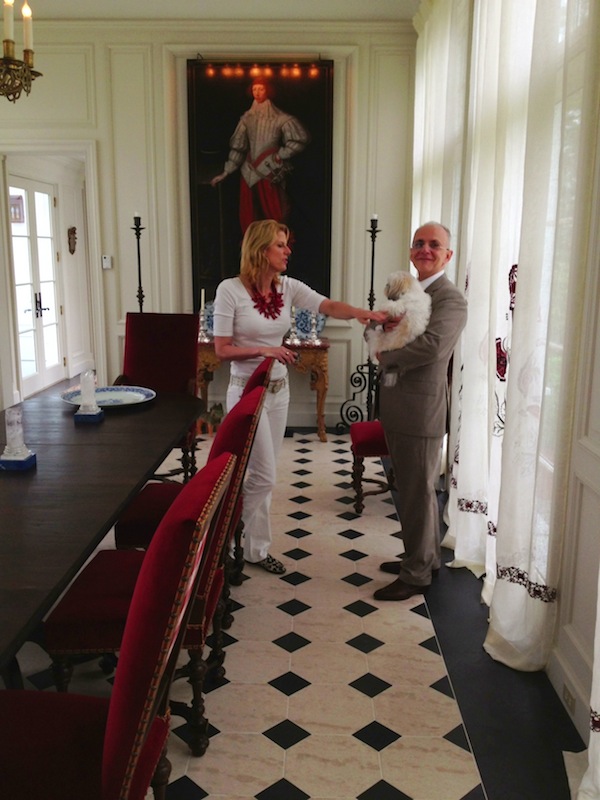 Robert's own home, like the man himself, is the epitome of elegance. Here the luxury of bespoke, like the Lesage embroidered curtains in the dining room above, lives with 18th century French antiques and 20th century masters. Tag along for an encore visit with Susanna and Robert at his glorious Connecticut home to see how he created a personal paradise for an idyllic country life.
In his realm of old school meets modern world, Robert lives in comfort surrounded by what he loves. For his coveted collection of books, he created a free standing library that all began with an antique federal door. With an octagonal interior, flanked with resurrected columns from a house of the same era as the door, it is filled with books, collections and exquisite furnishings, a marvelous marriage of classic American architecture with French interior style. Tag along for a final video visit (perhaps revisit for some) in the library with Robert Couturier, a man with an inspiring sense of style in all he does (and wears)!