Welcome to the latest episode of Virtual Postcard, our summer travel series featuring the world seen through the eyes of designer friends and style makers around the globe. Interior designer Maya Williams is a native southern Californian whose love of art, culture and history is nurtured with frequent travel.  This summer found her journeying extensively through Italy, hitting the requisite city sites but also taking her to some of my favorite destinations overlooking the Mediterranean as well. Maya compiled a envy inducing video collage of her trip down coastal Italy to share. Buon Viaggio!!
Those of you who follow Maya on Instagram, may have seen some of the scenic stops on her trip like the incredible view from her balcony in Positano, below,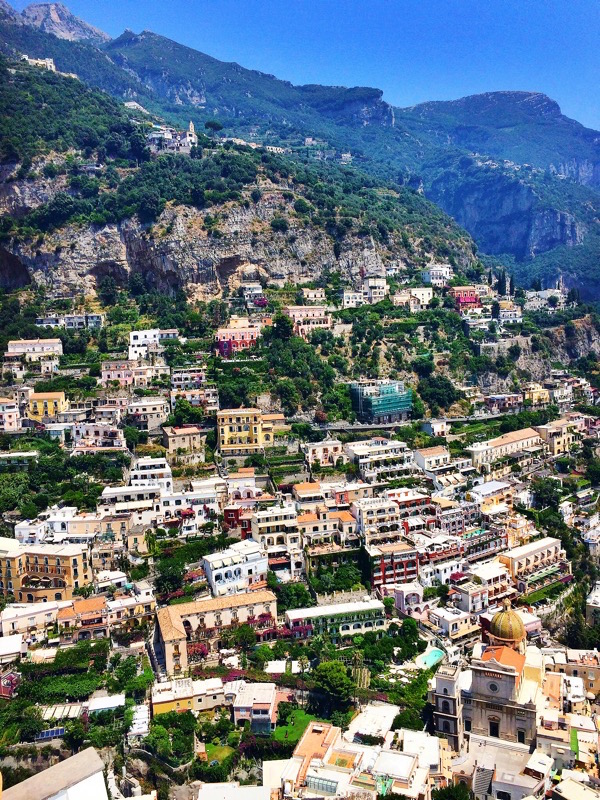 the charming wallpaper in the Hotel Splendido in Portofino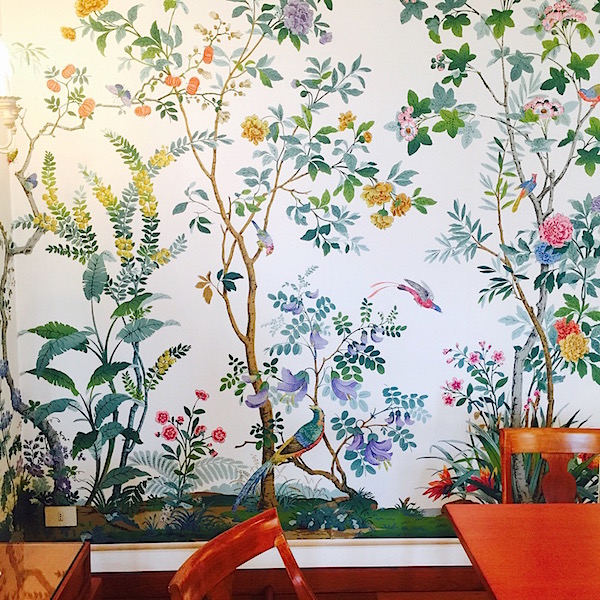 or the inspiring upward view in the Church of San Guiseppe in Taormina, Sicily.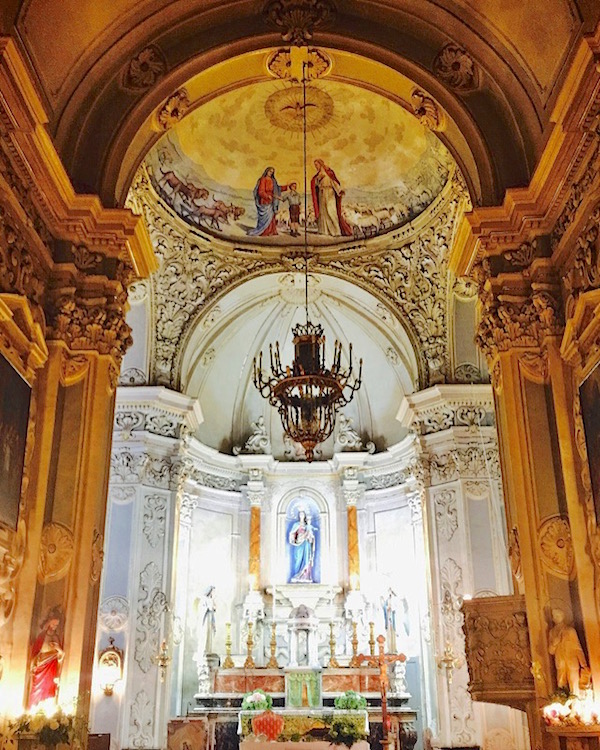 Traveling is essential to refresh one's eye and to remind us the importance of sense of place. Maya explained her take on travel. "Like seasons, history is cyclical and trends come and go. So it's wonderful to travel abroad and experience the authenticity of the past with a keen eye. Architecture is so prominent with exquisitely fine details and a truthfulness to the interiors. You really feel like you're stepping back in time, yet at the same time so refreshed and brand new. Mostly, I appreciated how everything looks so natural in it's setting – nothing is forced or 'designed.' From the most grandiose and opulent of rooms in a villa down to the simplest garden terrace, everything feels pure and flawless."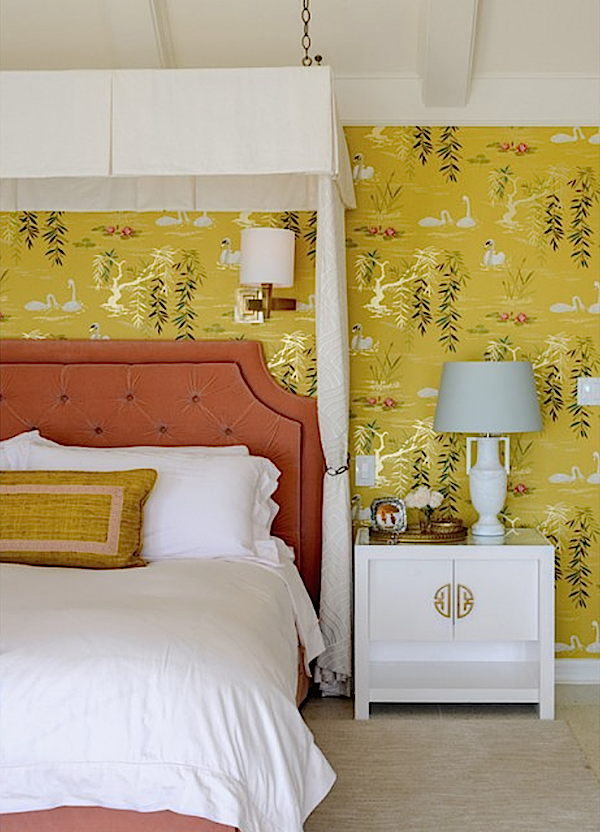 "Likewise, color is hugely important in my designs (above) and it's always something I take note of on my travels. The island of Burano is filled with a wonderful color story. And the variation of patinas on timeworn buildings in Rome and Palermo will always be ingrained within my style.  Every shop and boutique is in on the celebration. On the coast especially, vibrant colors are everywhere. They absorb you – from the naturally bold turquoise blue ocean to the instinctive vibrant colors on the buildings and in nature. Everything is molto bello e ispirazione!?"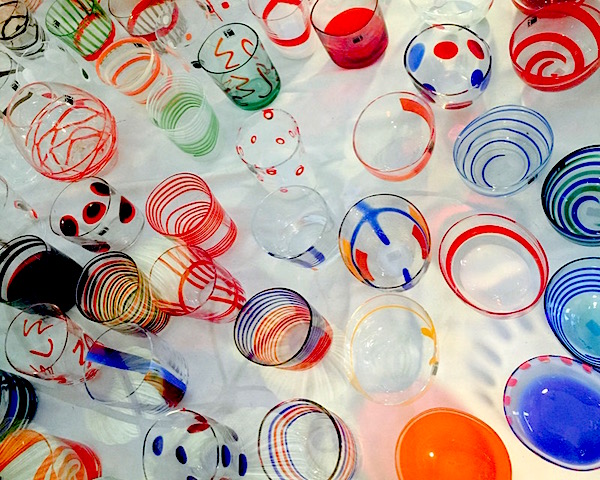 Thank you Maya for sharing your amazing trip to coastal Italy – I hope some of these fantastic glasses made it home with you from Positano!