Twice a year, in spring and fall, Italy's largest antiques fair, the Mercanteinfiera, takes place in the historic and gastronomic city of Parma. With over one thousand exhibitors and tens of thousands of shoppers from around the globe, this popular event represents a treasure trove of unique finds in copious categories for individual collectors, dealers and interior designers. Since 2008, Toma Haines, aka The Antiques Diva® has been leading antique tours throughout Europe, including visits to Marcanteinfiera. When Toma asked if Susanna and I would like to join her as guests of the fair's VIP program last October, we jumped at the chance. Tag along for an insider peek at shopping the enormous Parma antiques fair with a seasoned expert.
Over the past seven years, The Antiques Diva® & Co has grown to become Europe's largest antiques touring company. With a team of eighteen locally based guides, fluent in the culture and language of their base country, Toma and her crew shepherd customers to the best sources. Whether large fairs like Mercanteinfiera, les Puces in Paris, smaller local flea markets or secret by-appointment-only warehouses and shops, having a guide who knows the ins and outs of everything from what and where to buy to international shipping is essential. In our two days at the Parma antiques fair, we effortlessly wove through the multiple massive buildings, following Toma and Susan (our charming and knowledgeable Italian Diva) to meet special friends and dealers, from Toma's favorite purveyor of Murano glass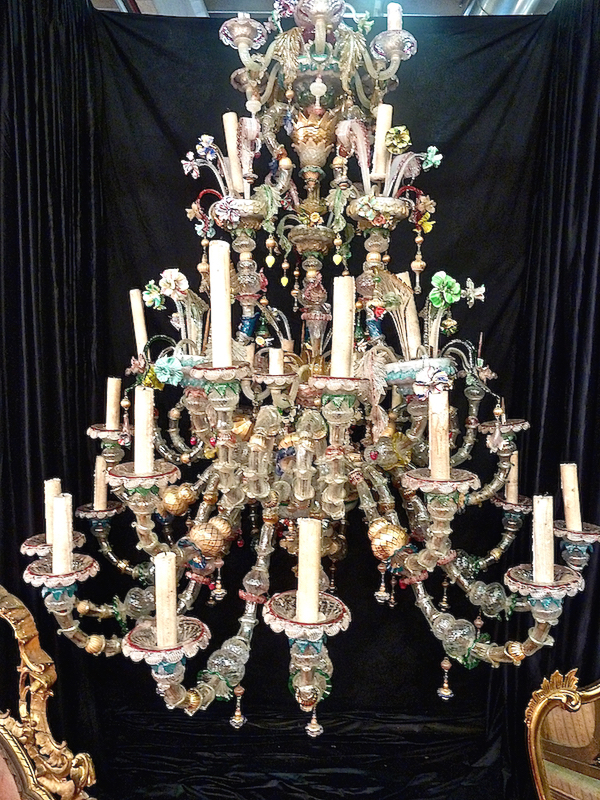 to the creative couple from Florence who fashion chic new treasures by blending antiques with modern artistry,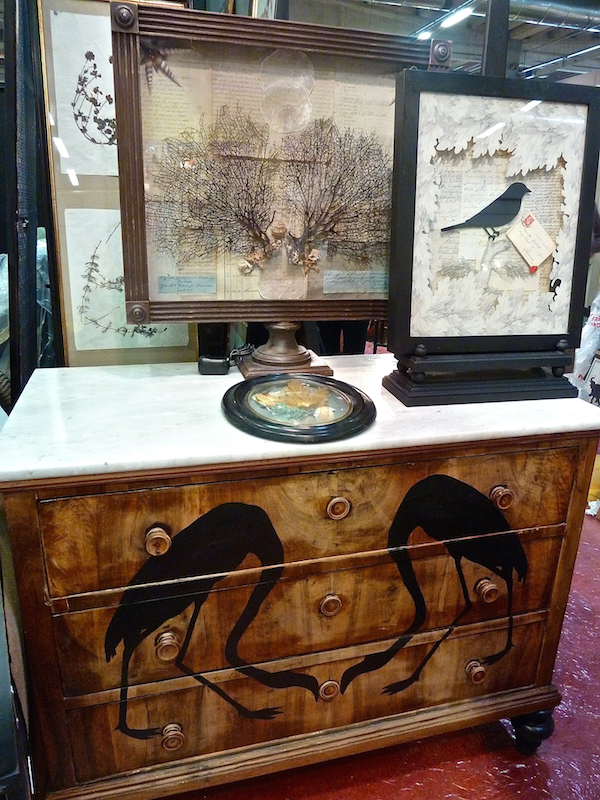 to her dealer friend Maurizio from Sicily (now located in Florence) whose fun buying escapades you learned about in the video.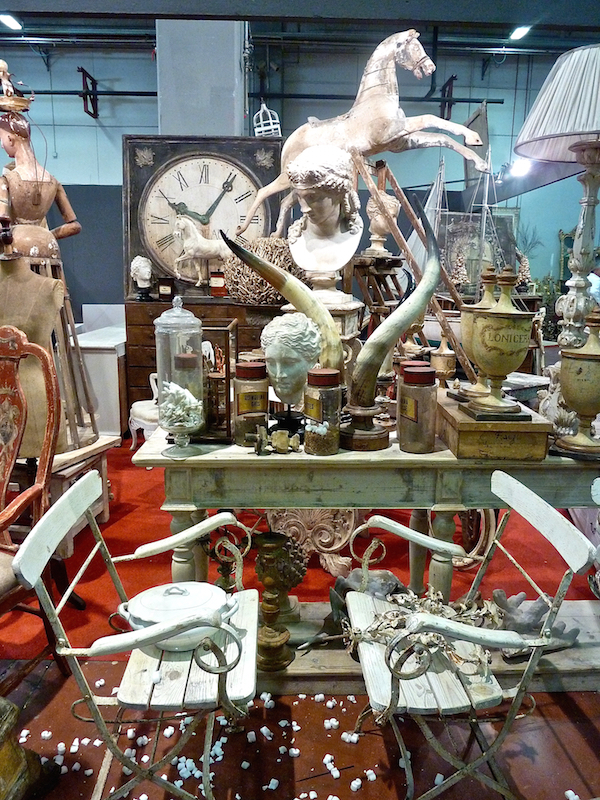 But the Parma antiques fair is full of surprises from the new and unknown as well. It's too bad I didn't have room at home for many of my favorite finds such as this dramatic mirror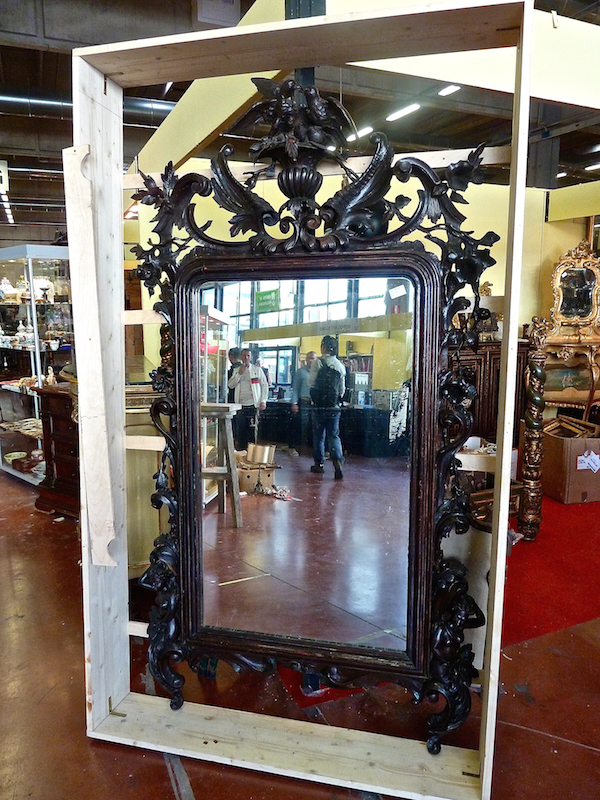 stately lion,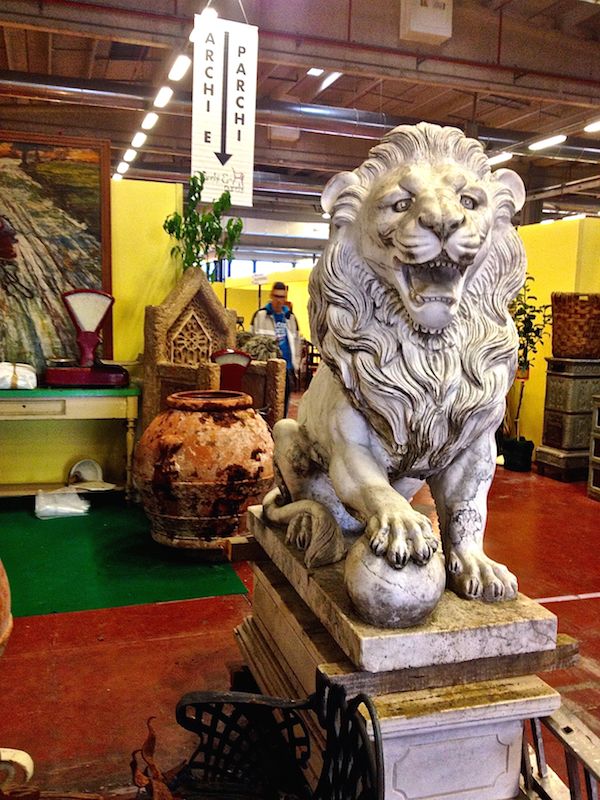 rustic chic armoire,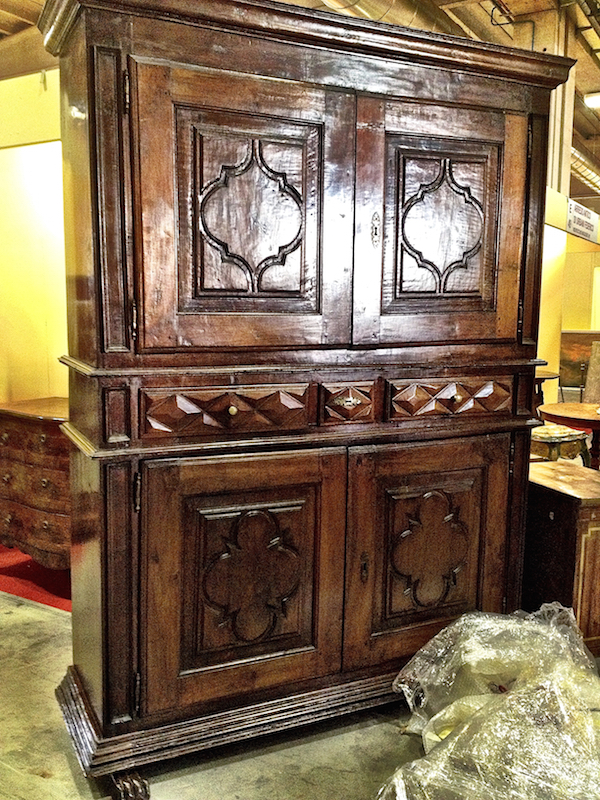 architectural ornamentation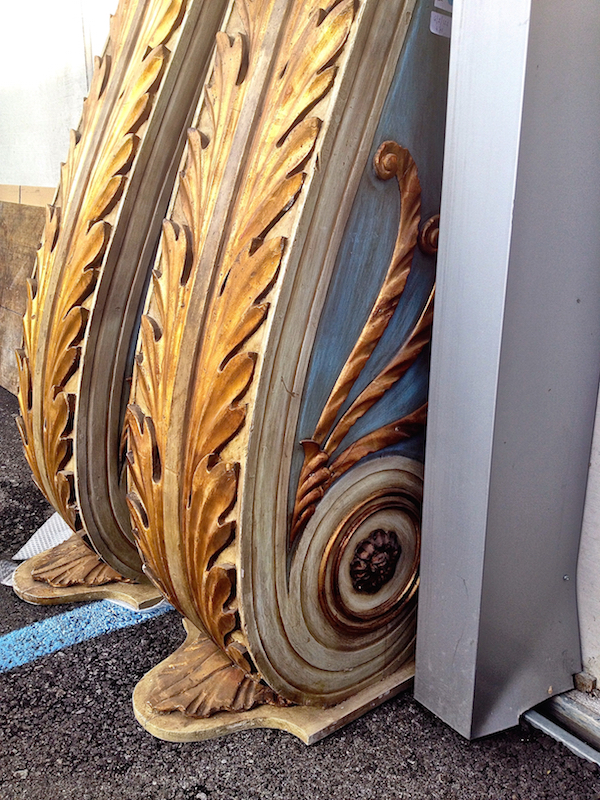 or marvelous oversized urns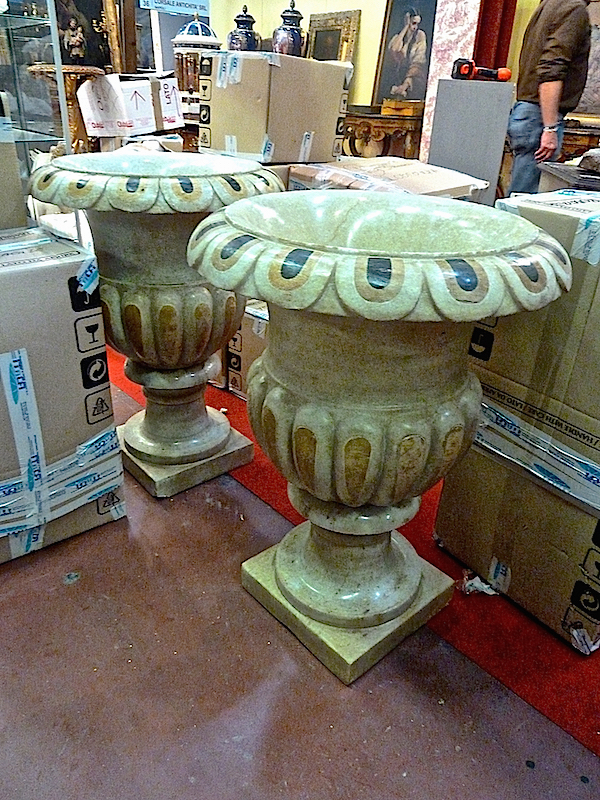 But the fair is fabulous not just for potential purchases but also for great design,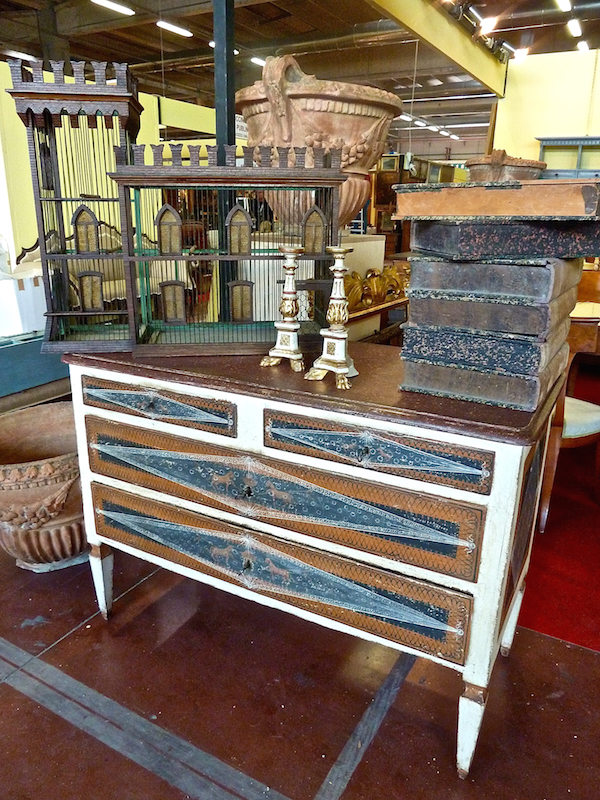 styling ideas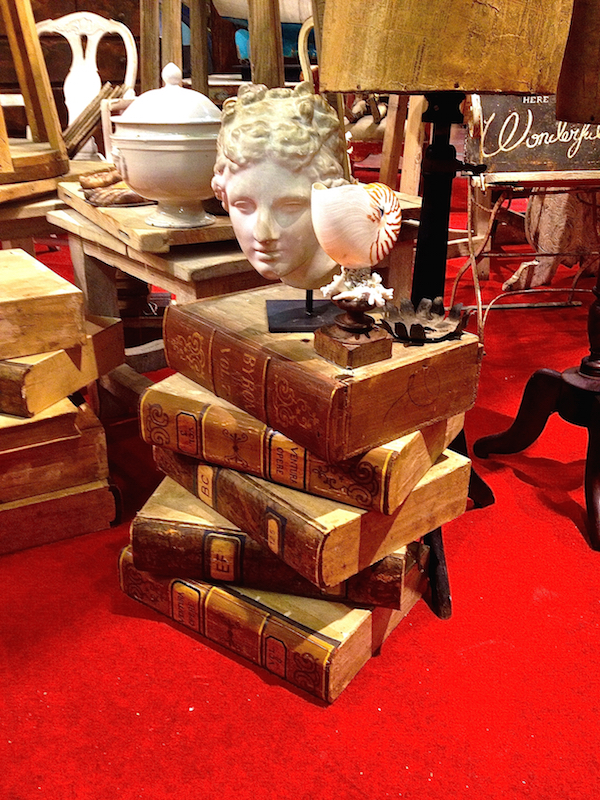 and even a little fashion inspiration.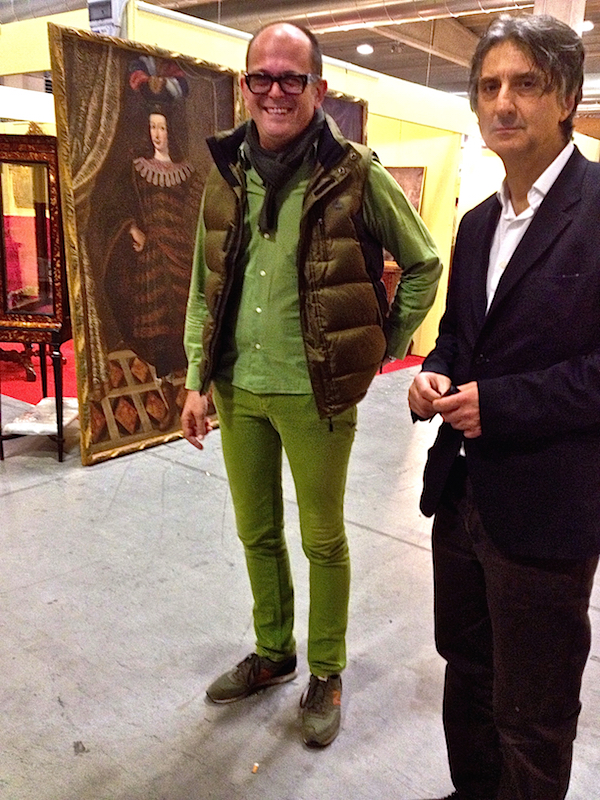 Centrally located in northern Italy, Parma is an easy trip from Milan. A culinary capital, you can enjoy local specialties such as parmesan (Parmigiano Reggiano) and prosciutto, walk the historic quarter and have easy access to regional cities like Bologna, as well as the coastal towns of Liguria. So thank you to Toma and Mercantefiera. We had a great time exploring with you in Parma!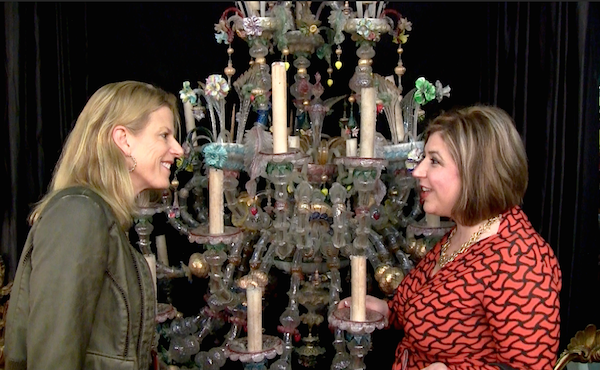 To make sure you don't miss an episode, don't forget that subscribing to our video series (look for the red box) is just a complimentary click away!