While many of the recent introductions from tabletop market will not be out until late summer, one stellar debut is available now for setting a chic table. Even those of you who are feeling jaded from the proliferation of ikat in the design marketplace will be enchanted by Hermès' new Voyage en Ikat, proving that in the right hands a classic can be reinvented and reinterpreted into something fresh and exciting.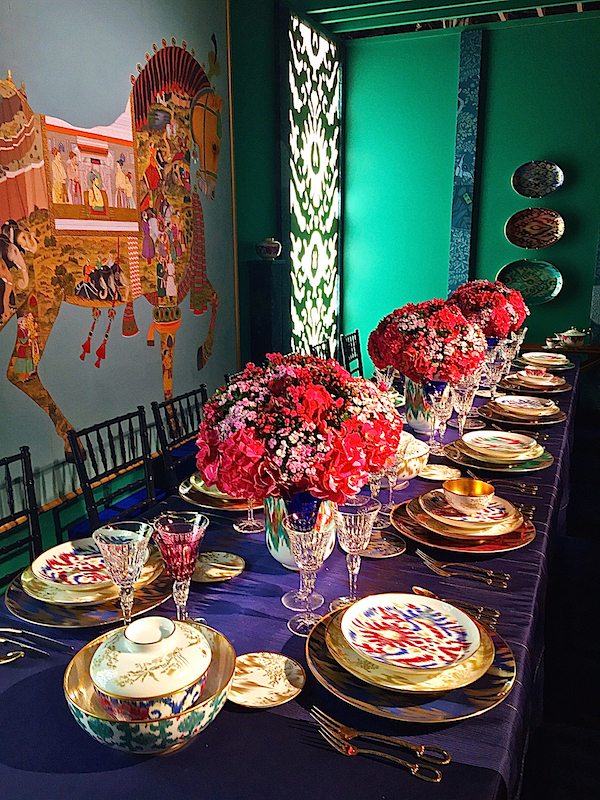 I was immediately smitten when I initially saw it at Hermès' first-ever DIFFA Dining by Design table during the AD Home Show. Benoît-Pierre Emery, artistic director of tableware at Hermès, with Damian O'Sullivan, inspired by the timeless Indonesian weaving and dyeing technique, celebrate the enduring "dialogue between East and West."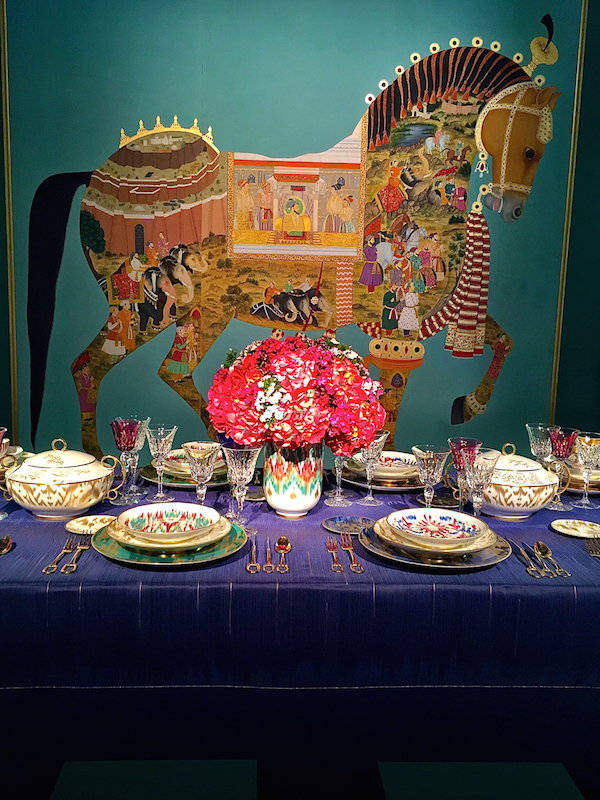 The brand's iconic equestrian origins were represented by a magnificent Asian themed horse overseeing the space.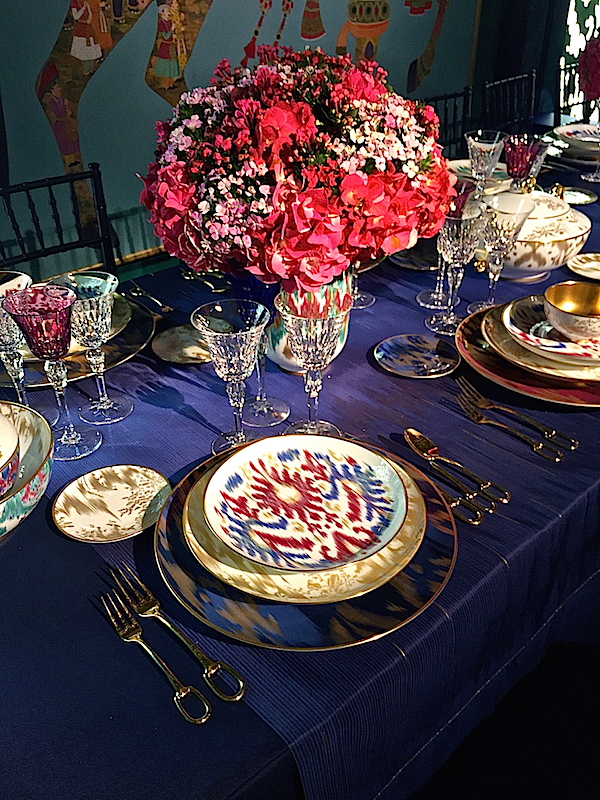 Encompassing more than twenty shades based on sapphire, ruby and emerald, the collection is elegantly enhanced by 24-carat matte gold. Through variations on the theme, each piece is an individual statement expressed with color and pattern, size and scale.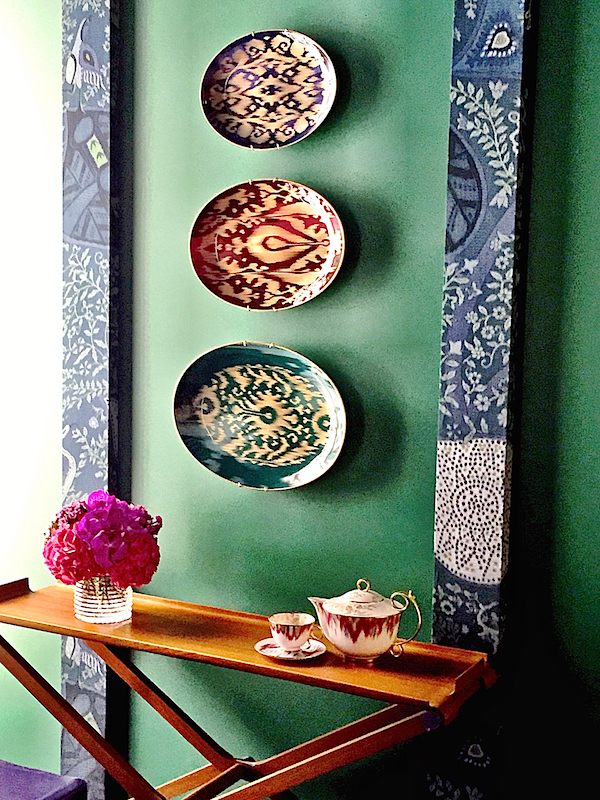 A couple of weeks ago, I had the opportunity to see the dinnerware again in the Hermès showroom at 41 Madison during tabletop market.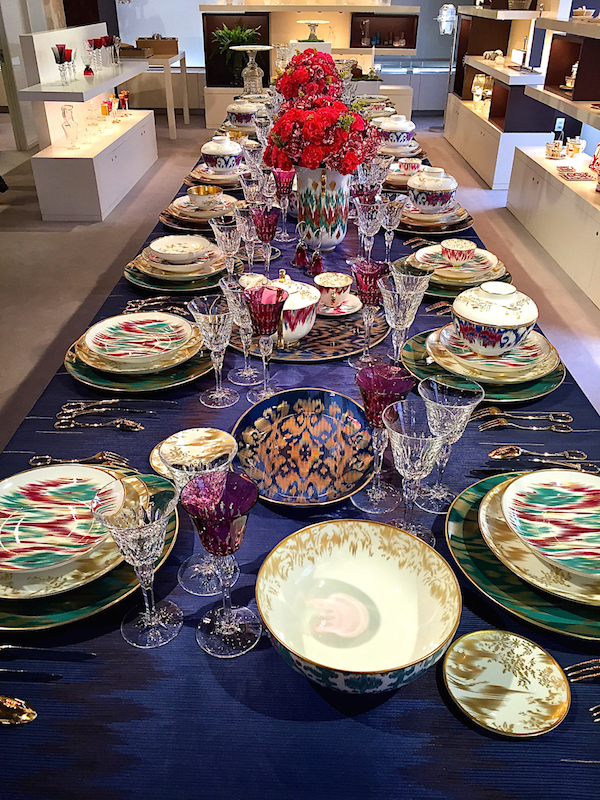 Here the large display offered ample opportunity to showcase the endless mix and match possibilities with the collection.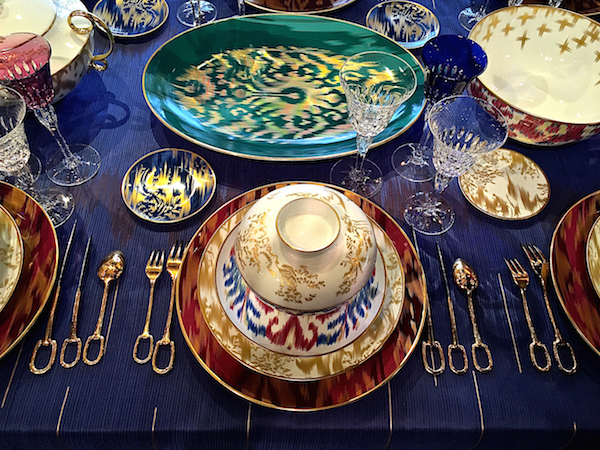 On an exquisite and subtlely embellished silk tablecloth, the dinnerware was shown, as at DIFFA, with Hermès' own Attelage flatware in the fabulous gold vermeil.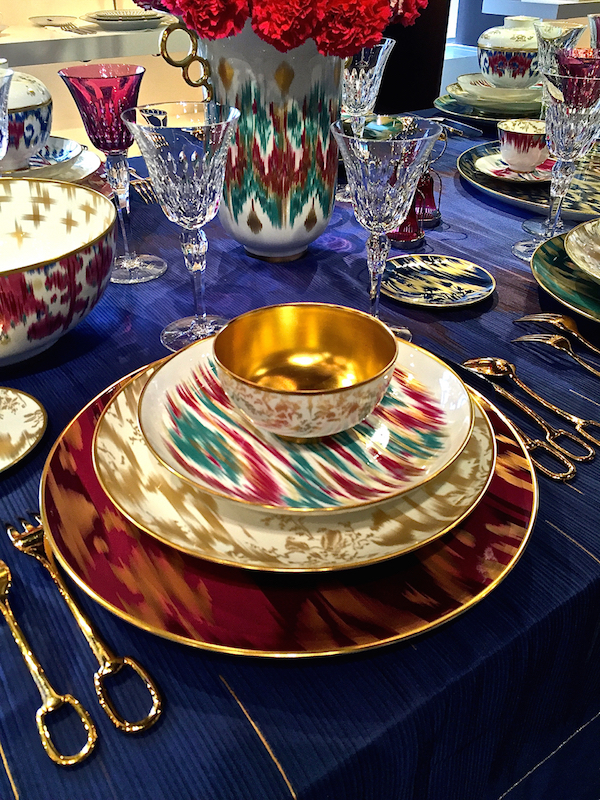 Saint-Louis crystal in a rainbow of saturated hues, is the perfect accompaniment.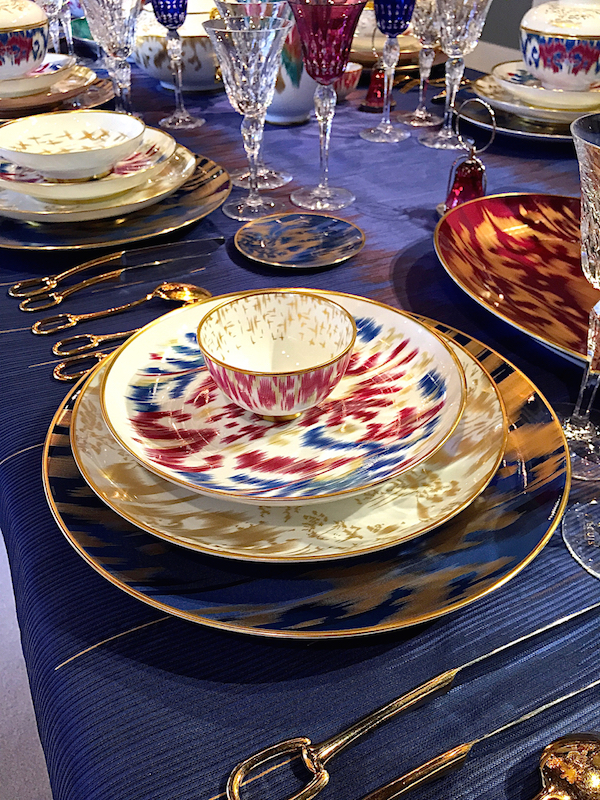 And how charming is their Apollo votive.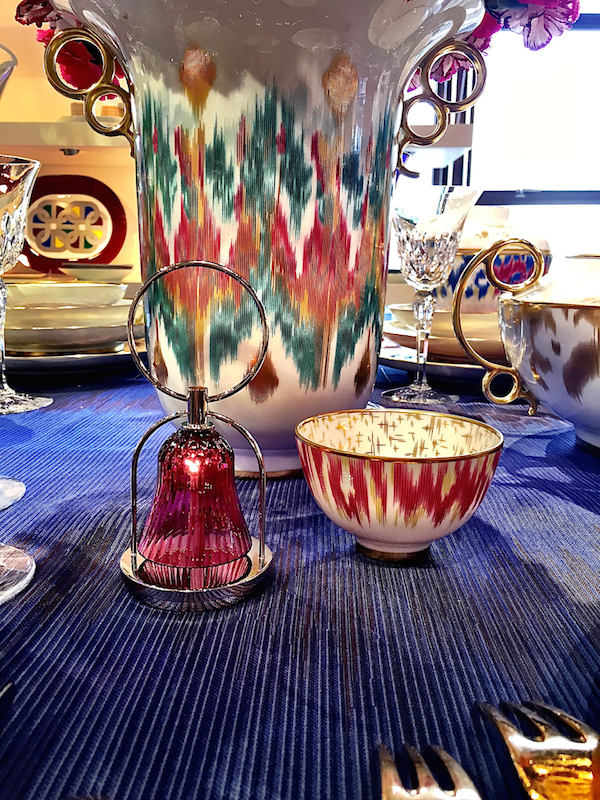 Whether considering dinnerware, a vase or a tea set, the Hermès Voyage en Ikat would be a timeless addition to any chic table.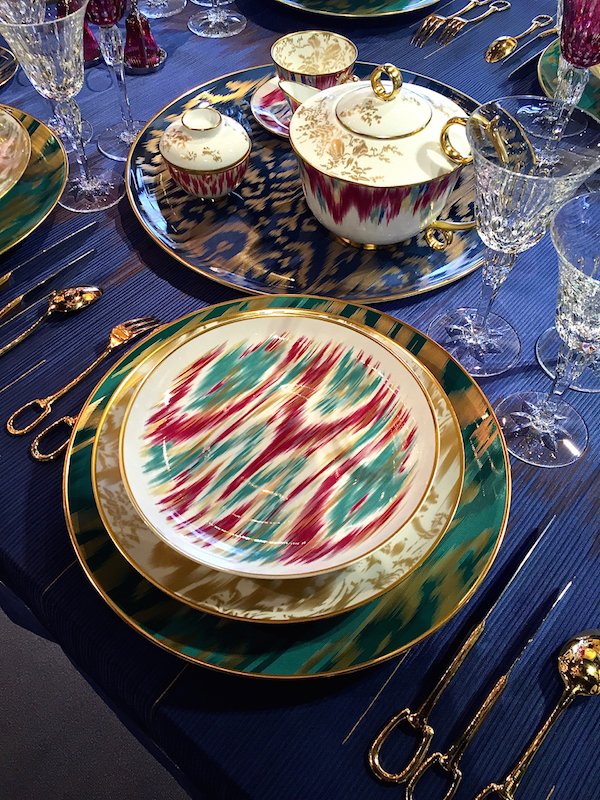 Be sure to check back tomorrow for the latest episode in our video series!
all photos by Quintessence