Designer Romeo Sozzi sees the world through a lens of beauty, passion and creativity. Continually curious, endlessly inspired, he carries a notebook and pen wherever he goes, never knowing when the creative spark will ignite. Living is an art and Romeo is a master of translating its essence. Whether the color of a cloud, the profile of a petal, the scent of cedar, or the juicy ripeness of a grape no sense is overlooked, no detail too trivial. The expression of his vision is Promemoria, the furniture company he founded in 1988, born from his family's 19th century legacy of restoring carriages for the local aristocracy. Three generations of specialized woodworking has instilled a passion for fine craftsmanship and love of the handmade.  Here, in Valmadrera, near the banks of Lake Como, Promemoria combines the best of traditional artisanship with an innovative eye toward the future. Join Susanna and me for for a special video visit to Italy for a behind the scenes peek into the creative world of Romeo Sozzi and Promemoria.
Everything in Romeo's life is potential inspiration. He is schooled in the art of seeing and of rendering experiences, however ephemeral, into something tangible and of lasting beauty. At his villa, he soaks in the natural beauty of the lake and his gardens, most often with his dog Gin by his side, named for his favorite drink, the gin martini. Always looking to improve life's pleasures, he has even designed his own martini glass to enhance his enjoyment.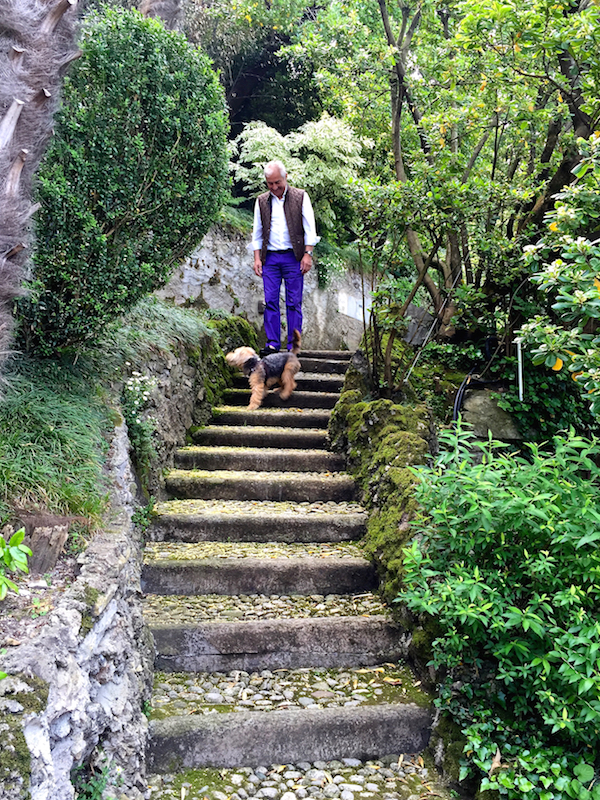 Here, he melds the best of the past with his fresh vision of a colorful modern world. Promemoria means reminder or remembrance. And it is with the constant memory of its heritage that Promemoria, like its adopted mascot, the frog,  is always moving forward with a smile.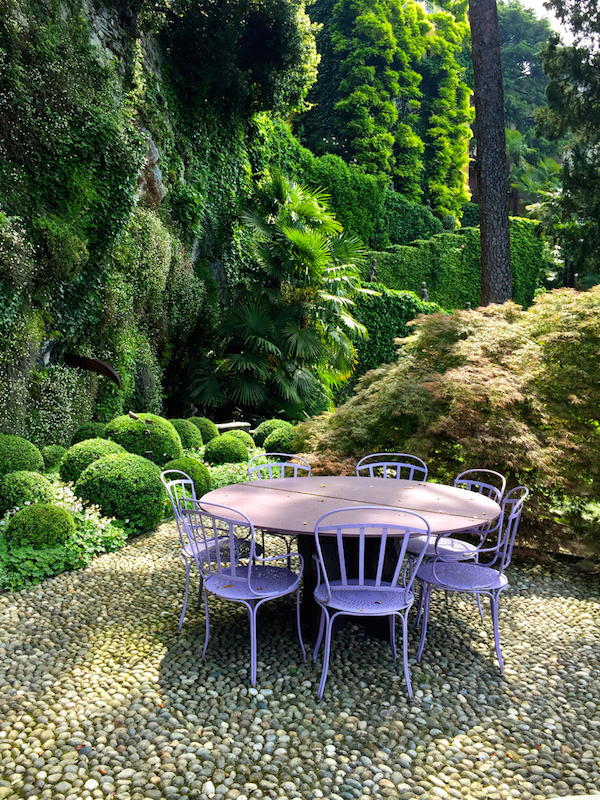 The splendor of the nature at its finest is welcomed with awe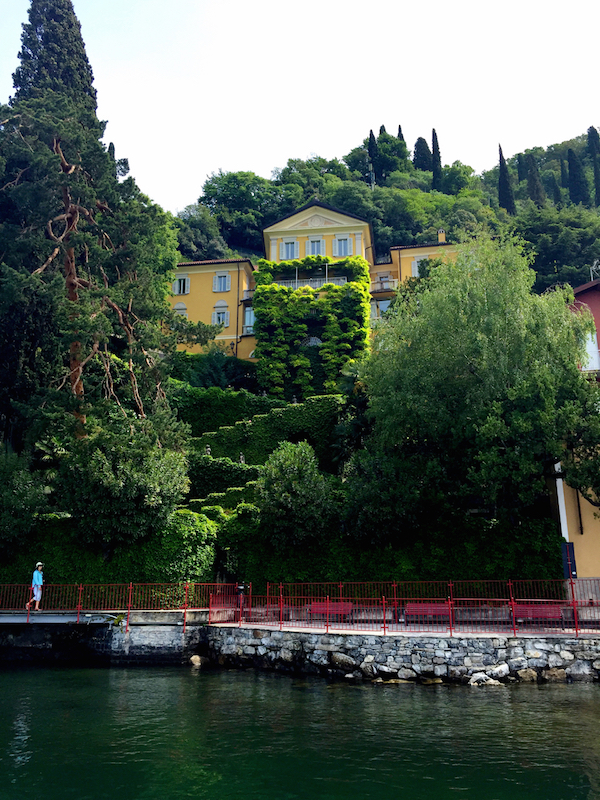 yet also a sense of whimsy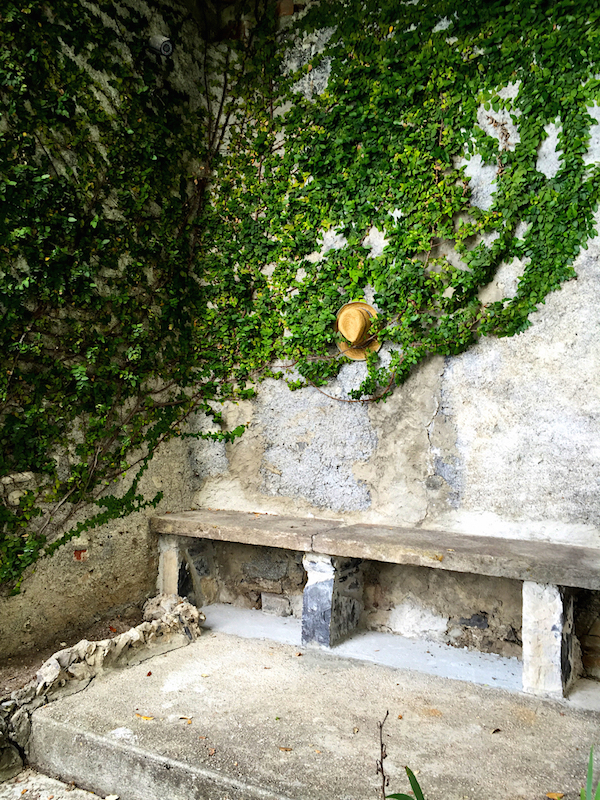 and innovation.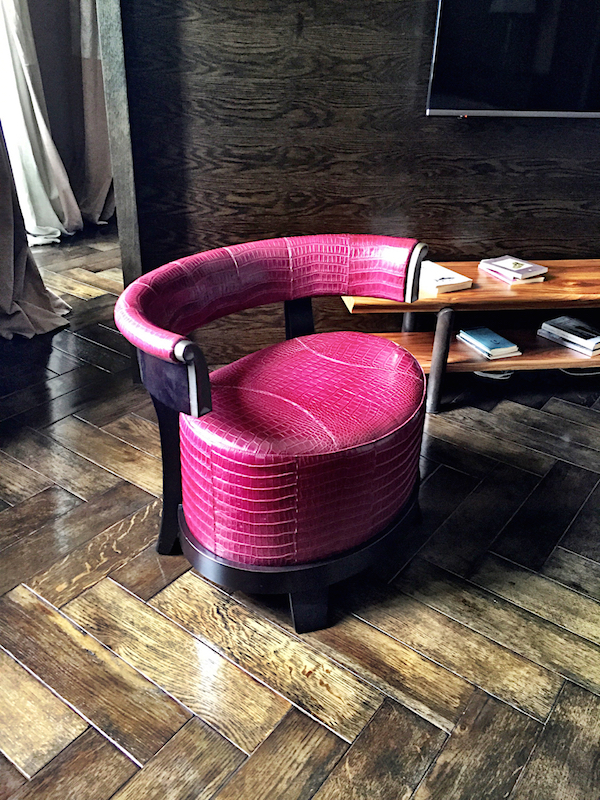 Promemoria is both an extension and result of Romeo's vision. Here the creative flow of his ideas take life. In the remarkable factory workshop,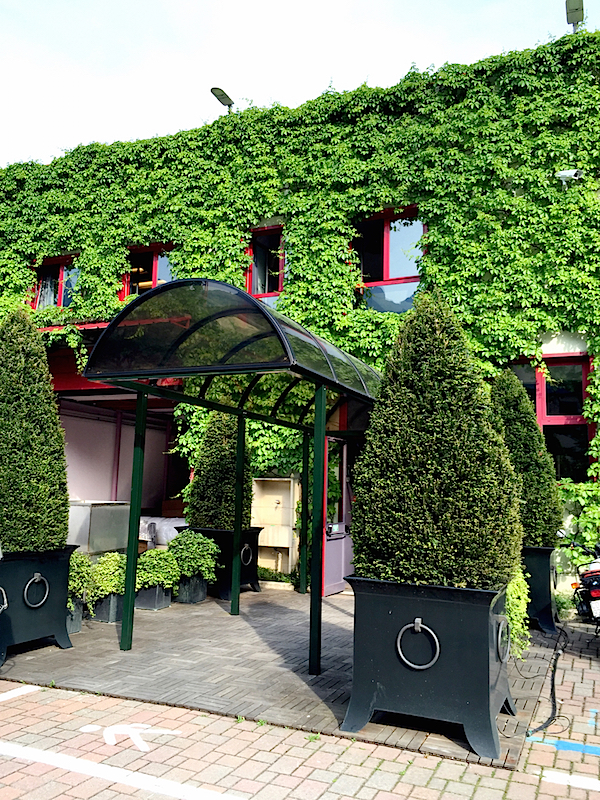 beauty is celebrated with originality and the tradition of made-in-Italy craftsmanship. Every piece has a team of specialists contributing to the exquisite details of the hand finished products. Special lunches are held in the beautiful company kitchen/dining room where a visiting chef cooks with local ingredients and vegetables grown in Promemoria's own organic hydroponic garden. And tree-filled courtyards are interspersed throughout the workrooms so no one is ever too far from nature.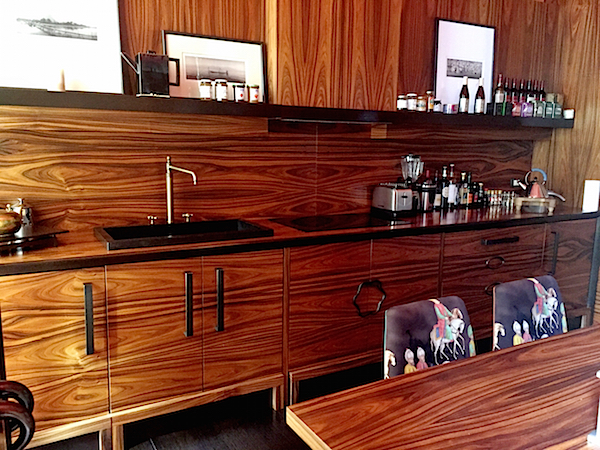 It is this all encompassing love of celebrating life's everyday rituals with quality and style that inspired Romeo to start his kitchen line, Angelina, named after his mother. In a spacious Milan apartment-like showroom, one can view cabinetry, wine cellars (with chic 60s inspired leather and felt storage with incredible hand stitched detailing), bars, furniture and more. His city apartment, above, sports cabinetry from the line. And his leather upholstered bathroom below, exhibits his ingenious use of materials that integrates old and new.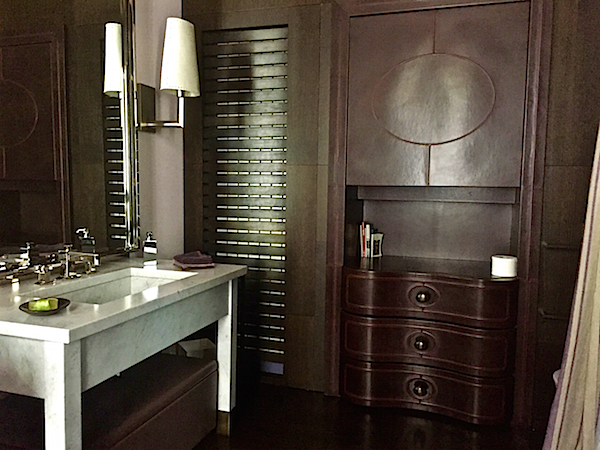 And for the latest in Promemoria news, a new collaborative capsule collection with David Collins Studio will be coming to New York in February. Exploring the intersection of Collins Studio's luxurious modern glamour and Promemoria's expertise in the subtle and detailed fusing of sumptuous materials, the London Collection includes furniture named after the city's more exclusive garden squares – the Montagu Bench below.
photo via Promemoria
And finally, a thank you to Romeo and the team at Promemoria. We were honored and inspired to visit your beautiful world.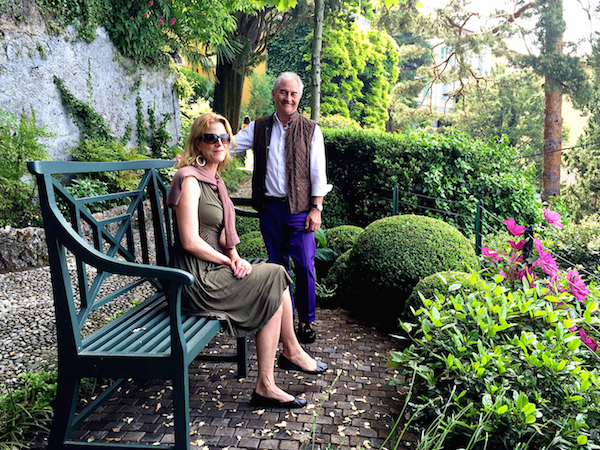 all photos Stacey Bewkes for Quintessence unless otherwise noted