I'm woefully late for last week's Friday favorite from here on Nantucket. All I can say is that island time is real! We'll be talking more about the Nantucket Historical Association and their important work this summer including next month's Nantucket by Design, their largest fundraiser of the year. The NHA owns and oversees several historic sites and properties on island. One of my favorites and this week's Friday Favorite is Greater Light, below.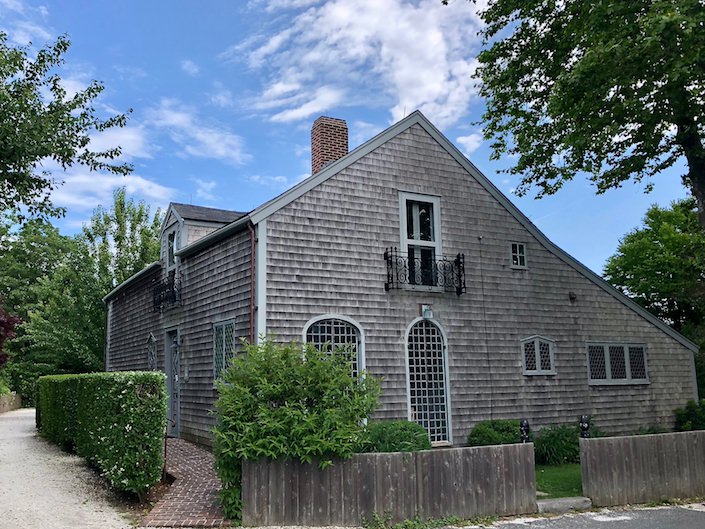 Originally built in 1790 by the Macy family as a livestock barn, it was discovered in 1929 by Gertrude and Hanna Monaghan (below – Hanna on the left and Gertrude on the right) as they followed a herd of cows up Main Street.  From an affluent, yet unconventional, Quaker Philadelphia family, the sisters were both unmarried and artistic. Their parents, who indulged their talents, helped them to buy the barn property, which they intended to transform into a summer home and art studio.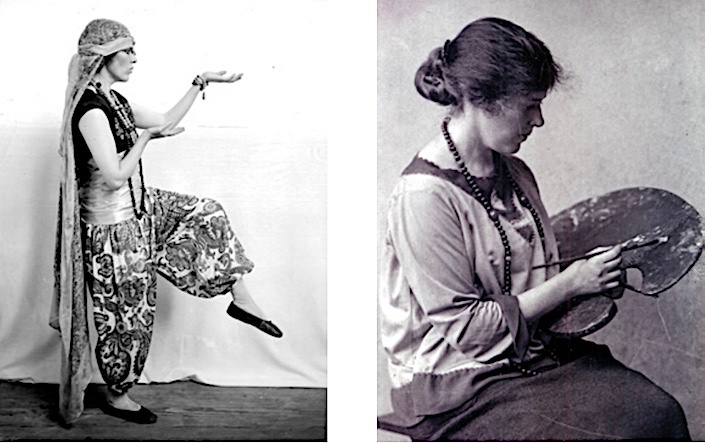 Gertrude had attended the Pennsylvania Academy of Fine Arts, where she had won several awards while the younger Hanna was an amateur actress and author. Together they had a history of collecting architectural remnants, from iron gates to gilded columns and odd windows (bohemian scavengers with a pocketbook), many of which found homes in the barn conversion. As they carefully made detail plans for their dream vision, pieces began to serendipitously fall into place. Twelve-foot high wrought iron gates that Hanna had previously purchased from a junkyard fit perfectly as the segue from barn to garden, below.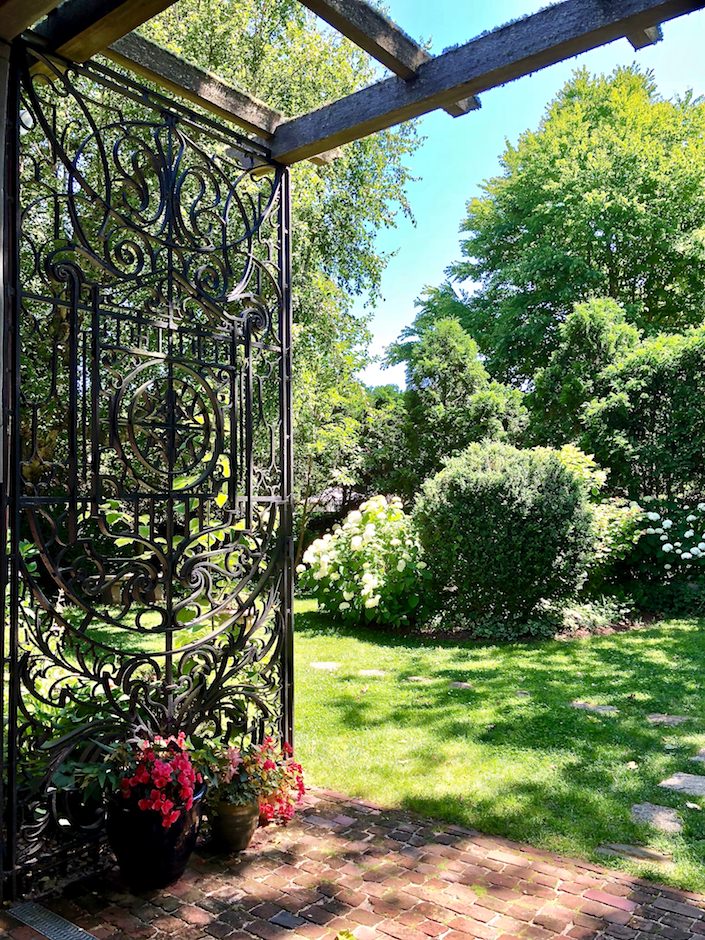 Wrought iron balconies and and stained glass windows, as in the bedroom, below, that were on their wish list, were miraculously found at buildings being demolished and other unlikely venues.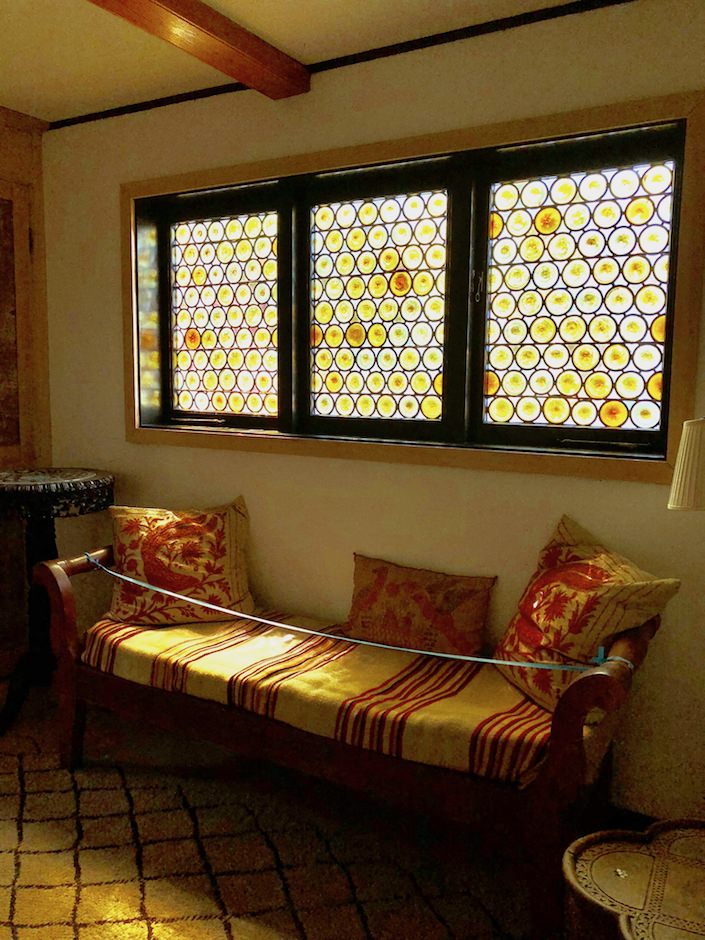 The niche bed with a decorative cornice, below.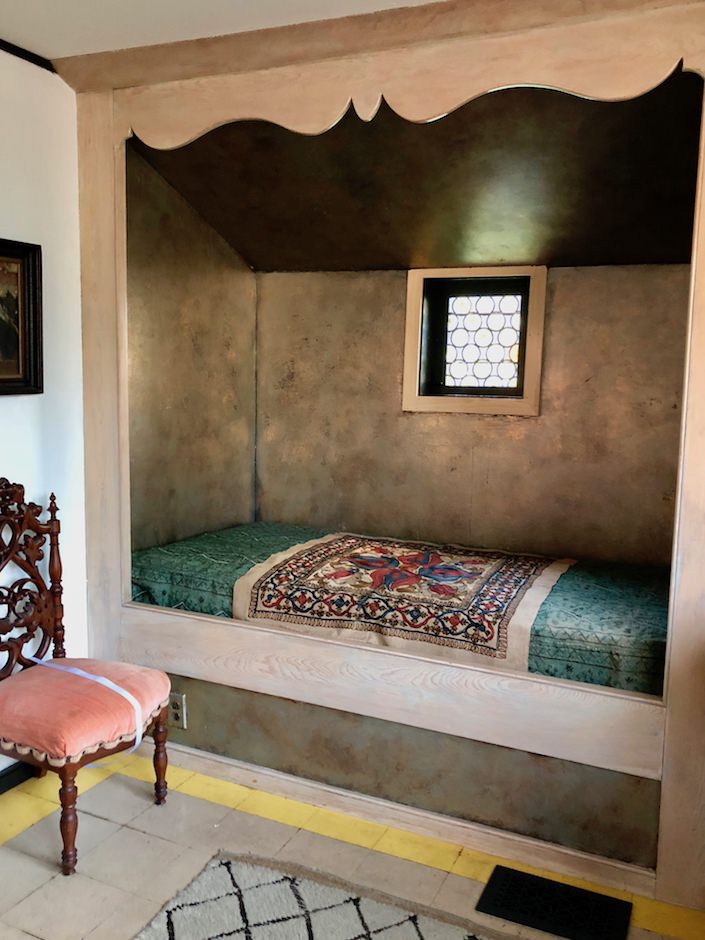 They designed the fireplace in the great room, with a semi-circular raised brick hearth and seven foot high opening, supported on either side with gold columns. You can start to get a feel for their exotic taste, very untypical for early 20th century Nantucket.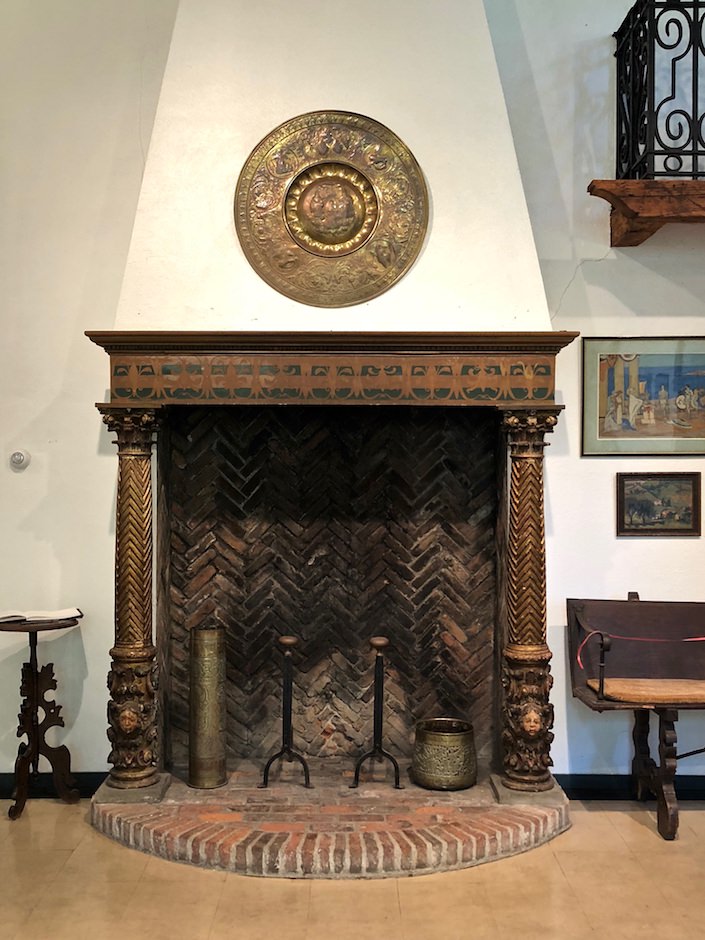 The door to the balcony, below, is made of four church windows, embedded in red painted frames.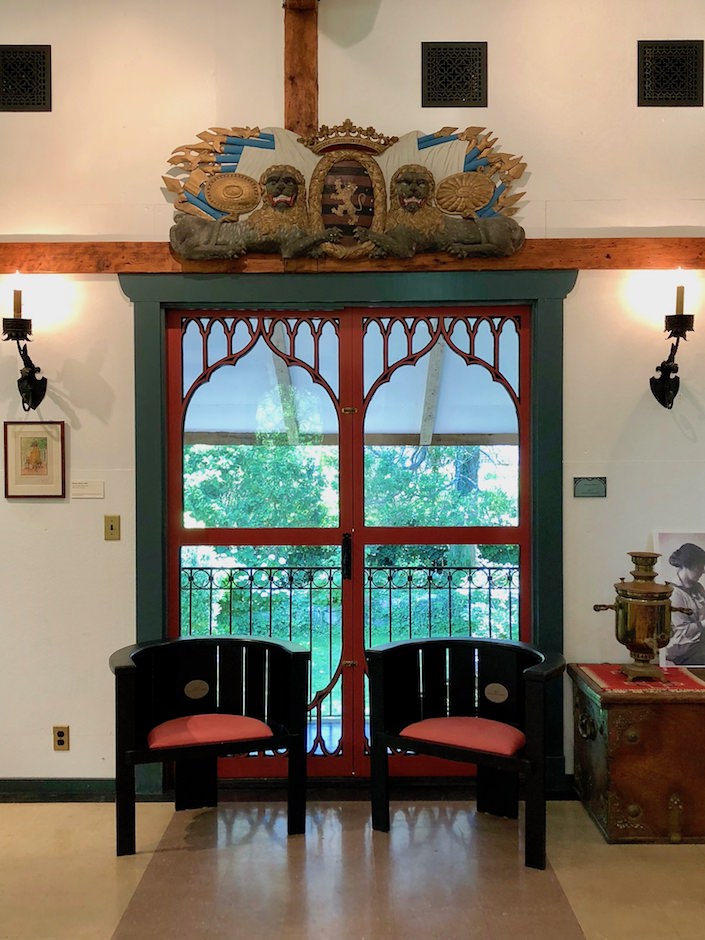 But before all of this was constructed, the two sisters had painstakingly planned it out, drawn it to scale and made into a minutely detailed, accurate model with tiny pieces of cardboard, which Hanna carefully transported to Nantucket in a hat box. They were discouraged by the local carpenter who built the house for them, insisting he could build something newer, nicer and less expensive, but they stayed true to their vision. Every single element of the home was designed by them and the result is a magical and harmonious whole reflecting their very personal and artistic aesthetic.
all photos, except portraits, by Stacey Bewkes for Quintessence
At the house, Gertrude and Hanna invited friends for salon-like afternoons of art, needlework, research and conversation.  Their home, like the best of design today, represents a fearless and intensely personal vision. As the NHA describes it, "Their personal aesthetic blended imagination and whimsy with a passionate appreciation of unique hand-crafted works of utilitarian art — woven, carved, forged, or painted — that coalesced in an environment that is a monument to their spirit."
Greater Light
8 Howard Street
May 24 – October 31, 11 am – 4 pm