While I am happily ensconced in my summer outpost here on Nantucket, I still enjoy vicariously exploring other vacation destinations. In this month's British House & Garden, a beautiful home on Mallorca piqued my curiosity.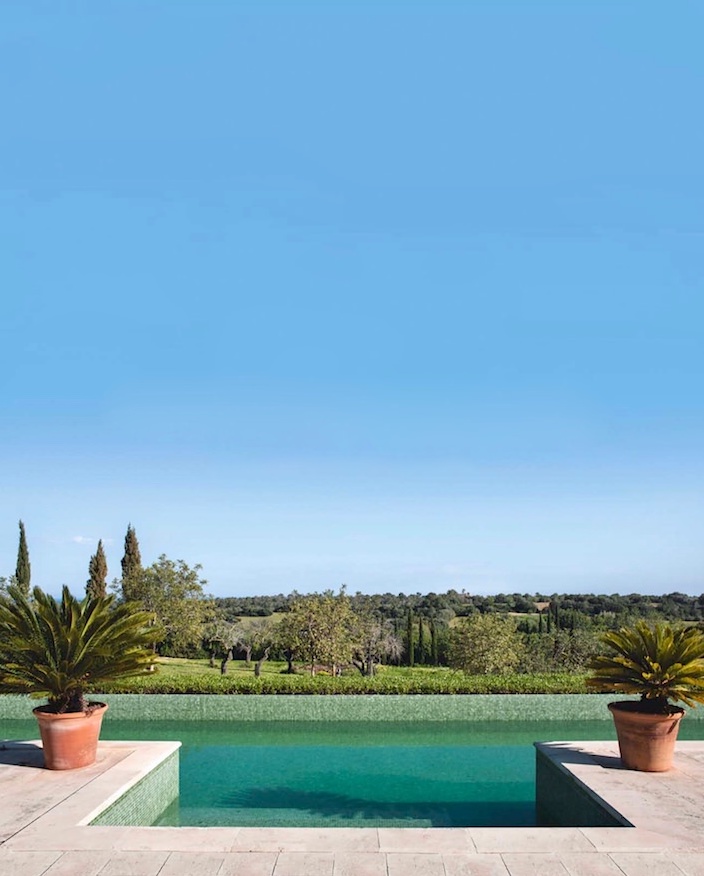 In the rural region of Manocor on this Spanish island, a 200 year old farmhouse was sympathetically restored by Madrid architect and designer, Ramón García Jurado, for a stylish mix of old and new. Above the tempting pool with green tile that blends with the verdant landscape.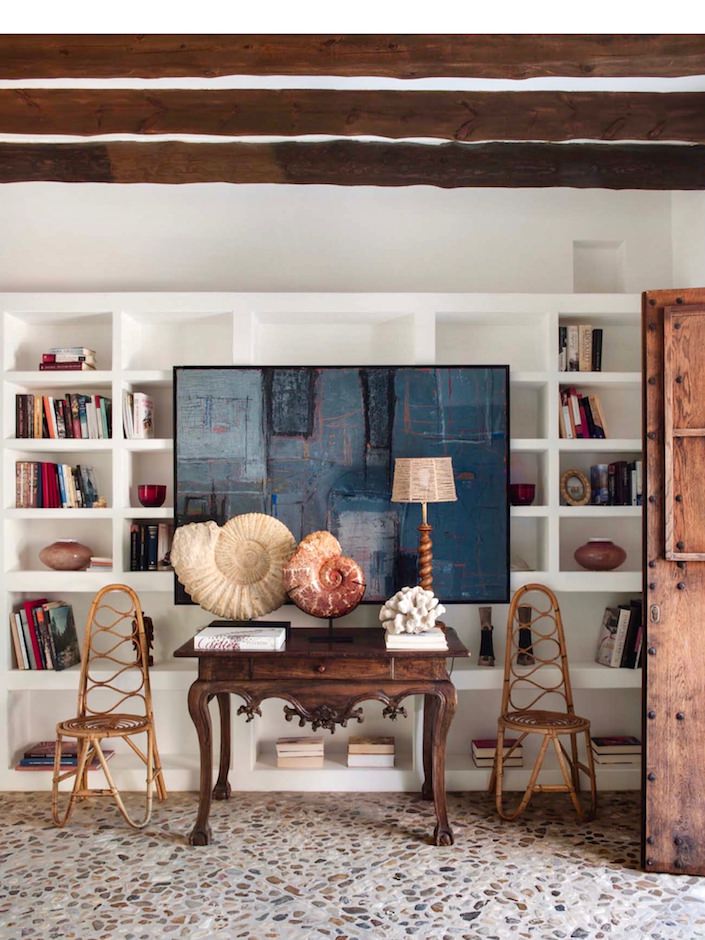 In the entry, above and below, Ammonite fossils on an gutsy antique Spanish console are flanked by slender 70's rattan chairs from Anmoder in Madrid.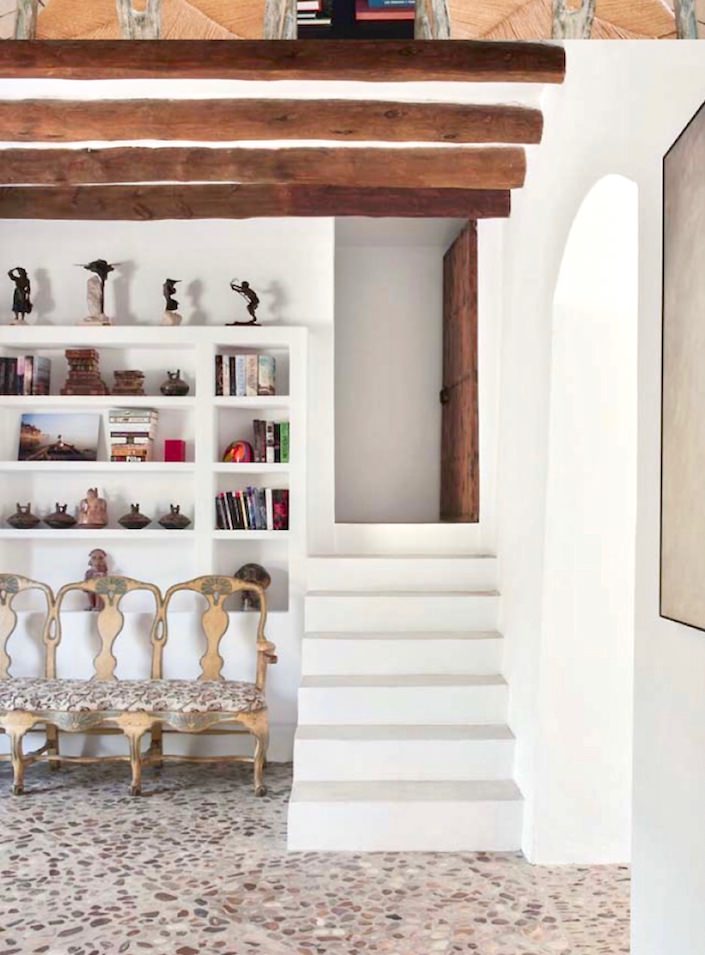 The space sets the tone for the house with a marvelous mix of textures, from the pebble stone floor and rough wood door against the pure white of the walls, book cases and colorful art.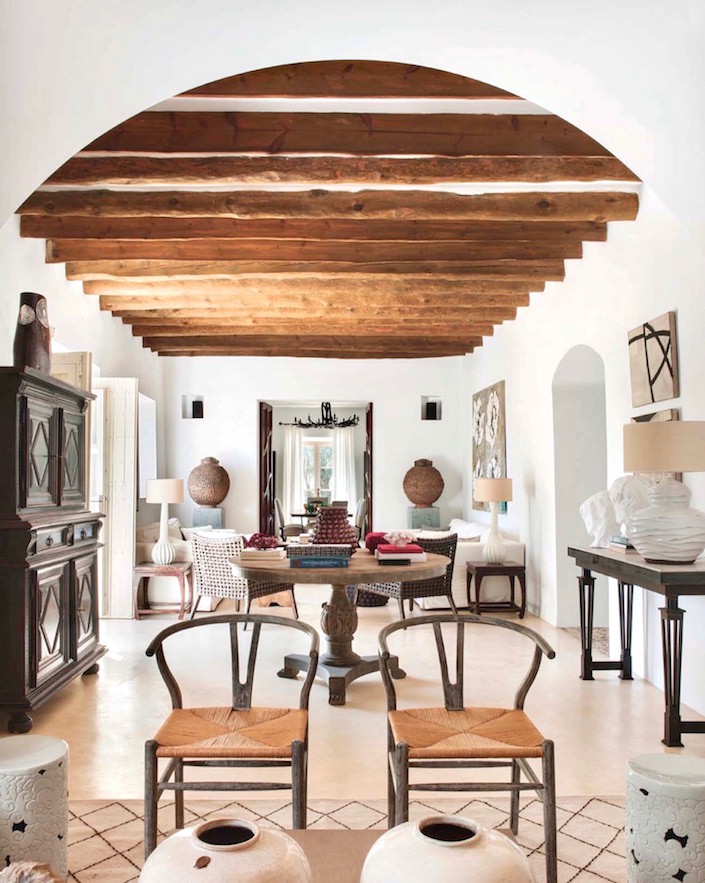 The family owners requested a home where you could "hang out all day in a sarong and be barefoot most of the time." The sitting room, above strikes just the right chord of casual rustic chic with a sophistication that authentically reflects sense of place. The pale resin floor is not only easy to maintain but is a great background for the worldly mix, from Hans Wenger Wishbone chairs to the 17th century armoire and contemporary art. Another view of the room, below.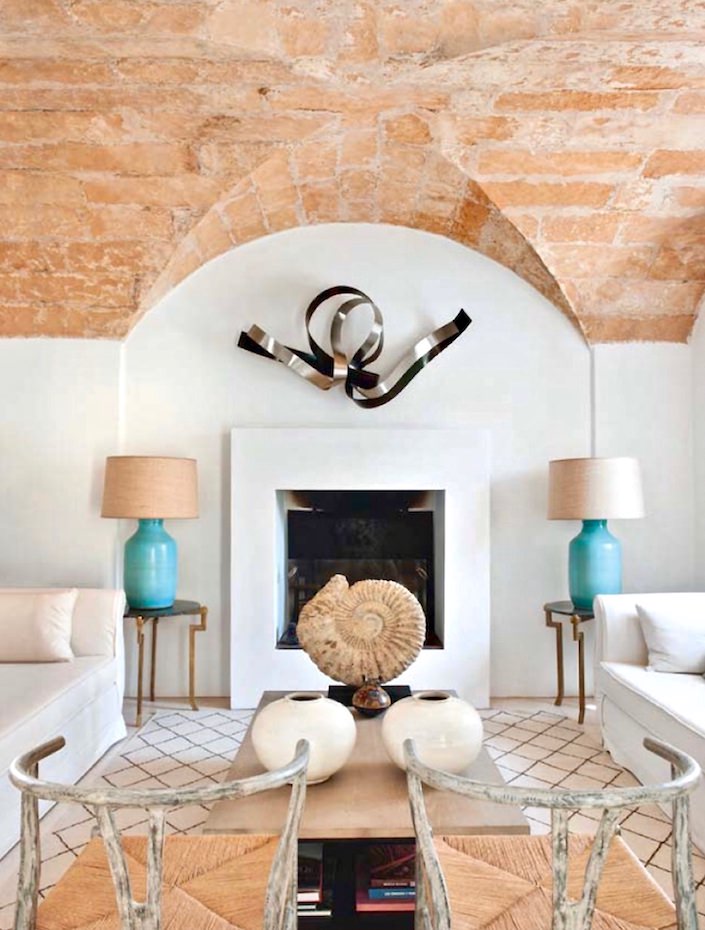 The kitchen reflects the easy informality the clients requested with a center table that could double as prep area and gathering spot for low key meals. The sleek stone contrasts with the rustic beams made of native juniper wood.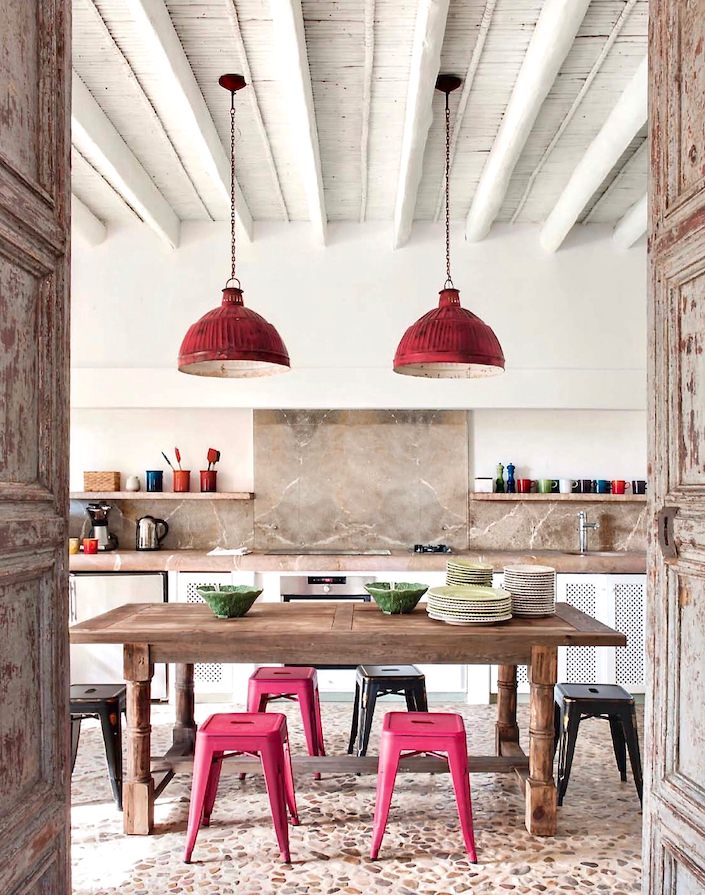 In the bedroom, Louis XV style commodes on either side of the bed add a weathered color counterpoint to the simple headboard and modern art by Regina Giménez.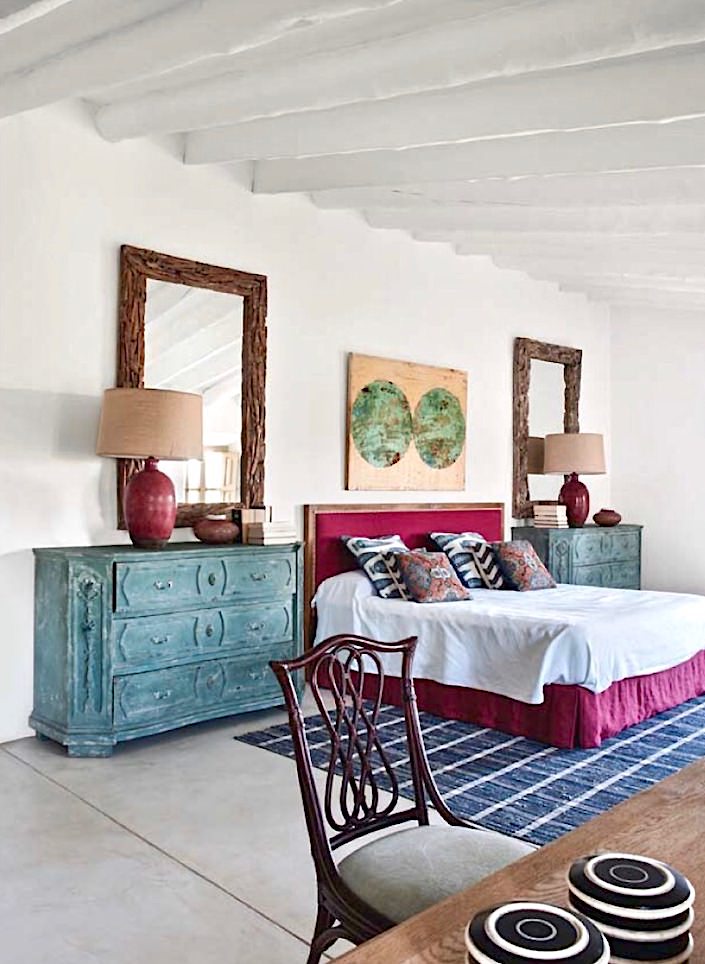 While the furniture on the terrace, below, is contemporary from Unopiù, its organic structure feels at one with the countryside. It's always satisfying to see a sensitive renovation such as this where the spirit of both house and place are respected and restored with an eye to style and a cultivated mix of old and new. For more on this stunning home on Mallorca, see this month's House & Garden.
all photos Montse Garriga Grau for House & Garden UK