I was a bit surprised when Howard Slatkin shared on Instagram that his magnificent Fifth Avenue masterpiece was up for sale. New to the market, some lucky buyer will be able to enjoy the fruits of Howard's incredible labor for their own. And while they may not be able to furnish the apartment in the same lavish style, the amazing bones will still be there. The entry will hopefully remain intact with its old French limestone floors, antique French wallpaper panels, ornamental plaster ceiling and doors from the Wrightsman Palm Beach estate.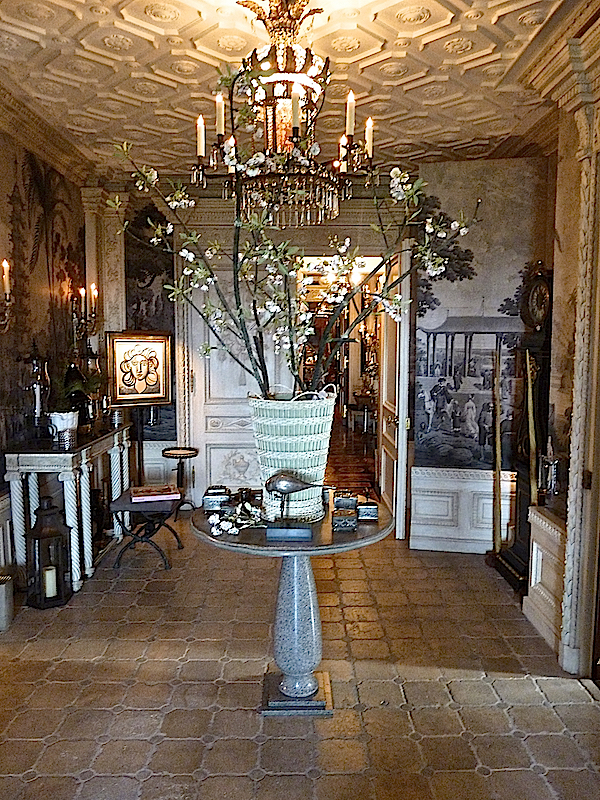 Many of you own the apartment's monograph, published in 2013 but if not, add it to your list of must-have volumes. And hopefully many of you have also seen Susanna's and my video tour with Howard of the apartment (but if not, be sure to check it out or watch again).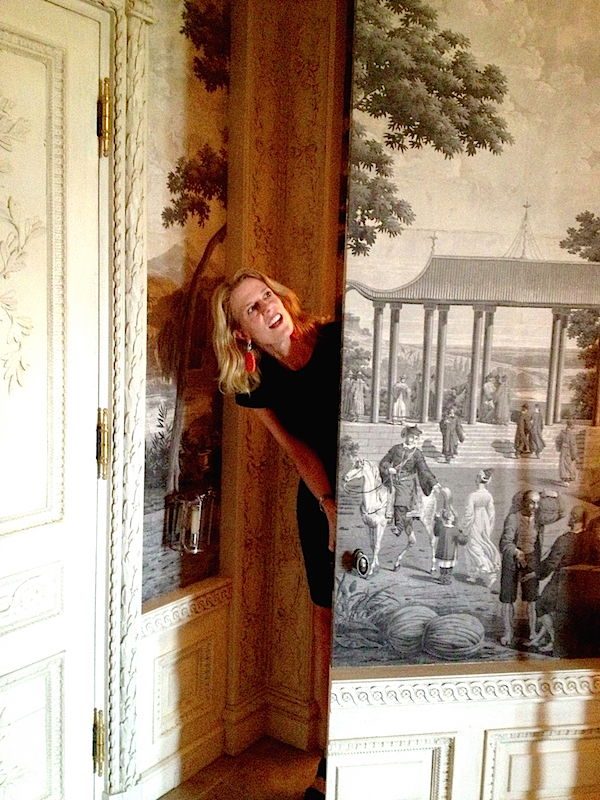 And hopefully many of you have also seen Susanna's and my video tour with Howard of the apartment (but if not, be sure to check it out or watch again).
You can also visit my post on our lunch, featuring Howard's delicious recipes.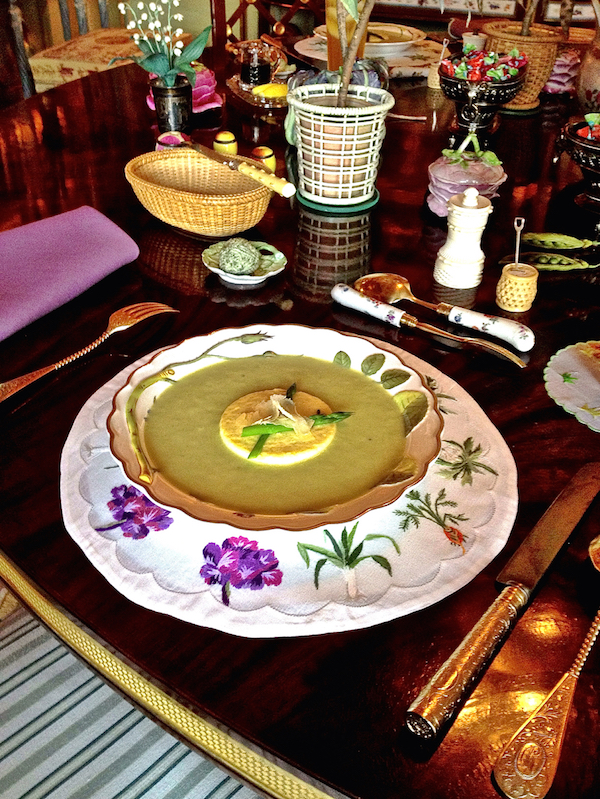 Featured in the NY Times Real Estate section this past Friday, there are a slew of new photos to see. And while the apartment is immortalized in the book, I thought it would be fun to share some of my photographs from our visit that were not included in my original feature. The white marble living room mantel is Louis XVI where a collection of 18th c. Chinese miroir noir vases stand.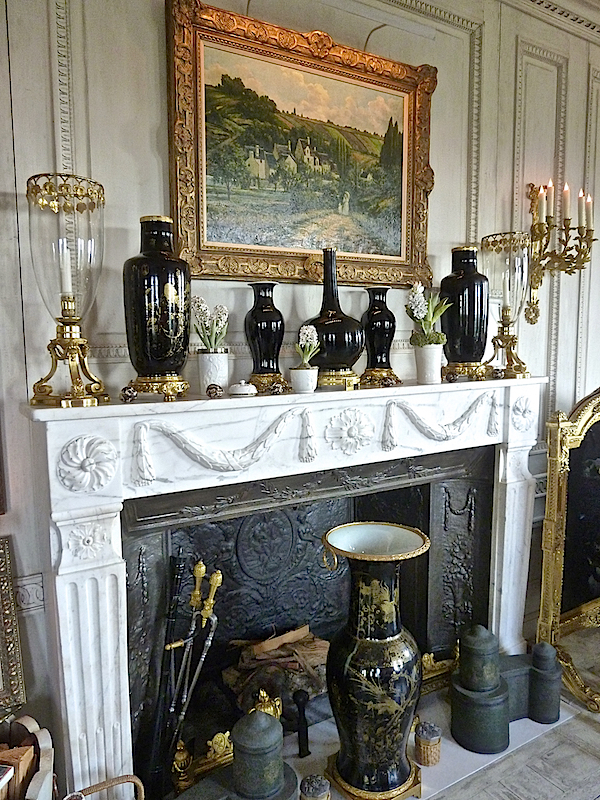 Collections are everywhere. Note the NEST candles elegantly displayed.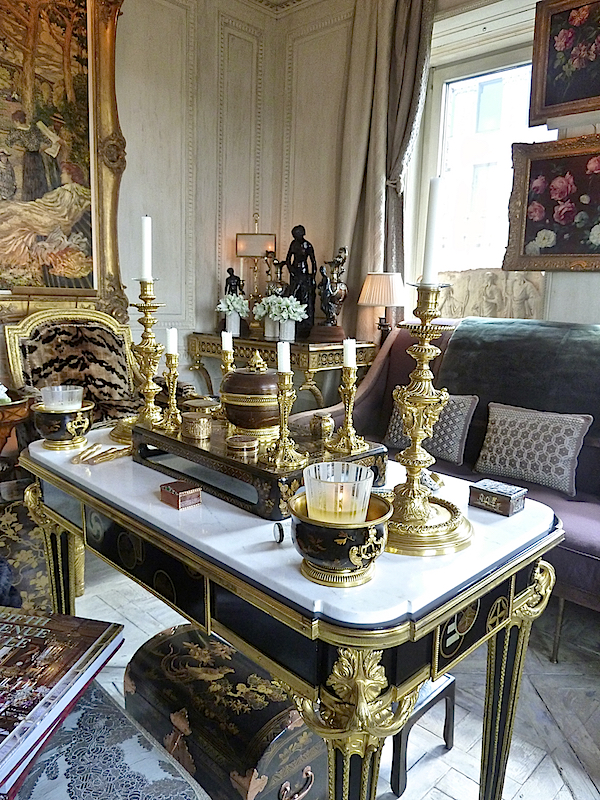 The beautiful floors are parquet de Versailles installed upside down.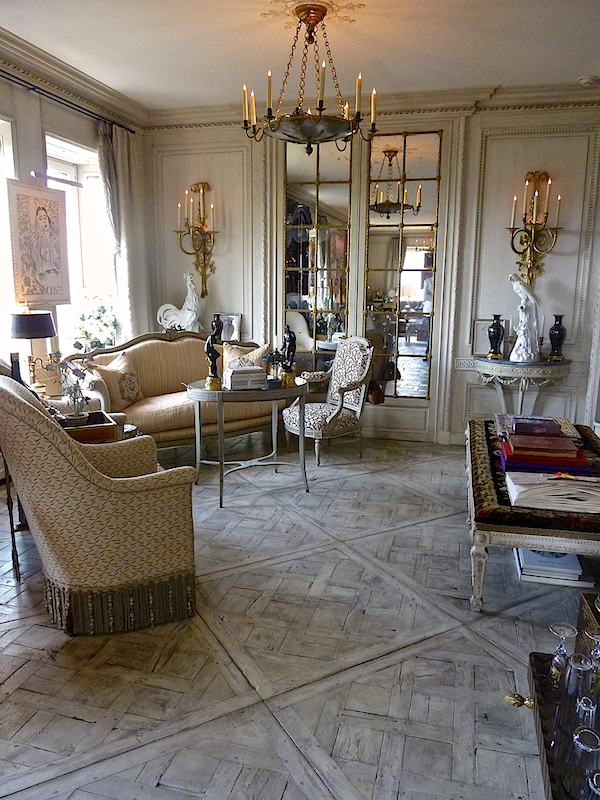 Thoughtful touches in every detail abound. Coffee served with a mix of old and new accoutrements, the linens and tray customized with Howard's monogram.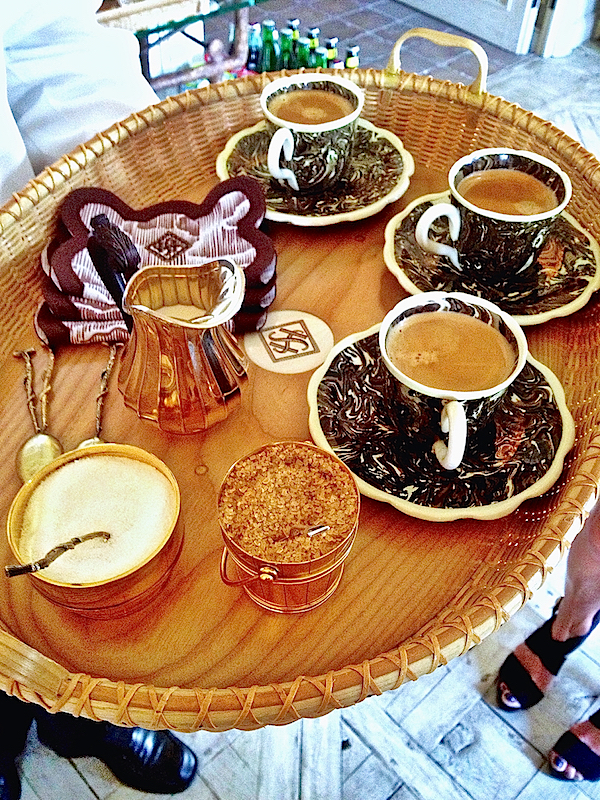 Leather paneled walls line the library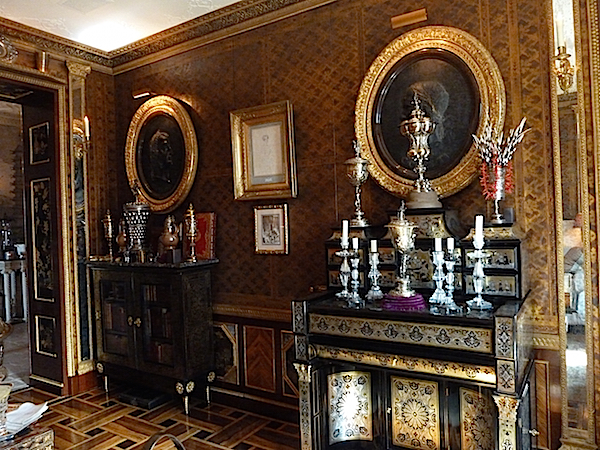 where Howard keeps collections such as his Augsburg rock crystal candlesticks above and grouping of 17th – 19th century turned ivories.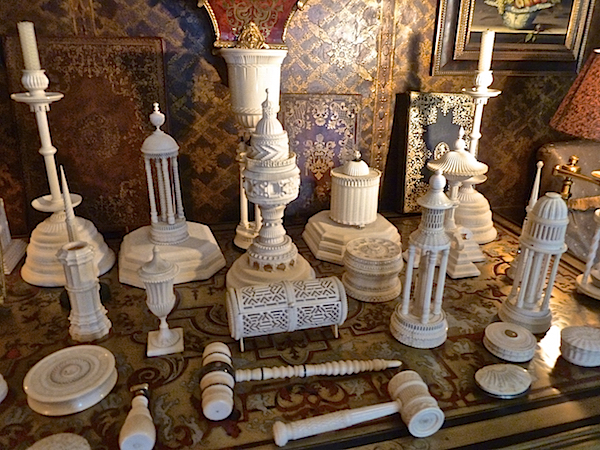 The mahogany door to the powder room is adorned with Japanese lacquer panels inset in giltwood frames with antiqued mirror borders.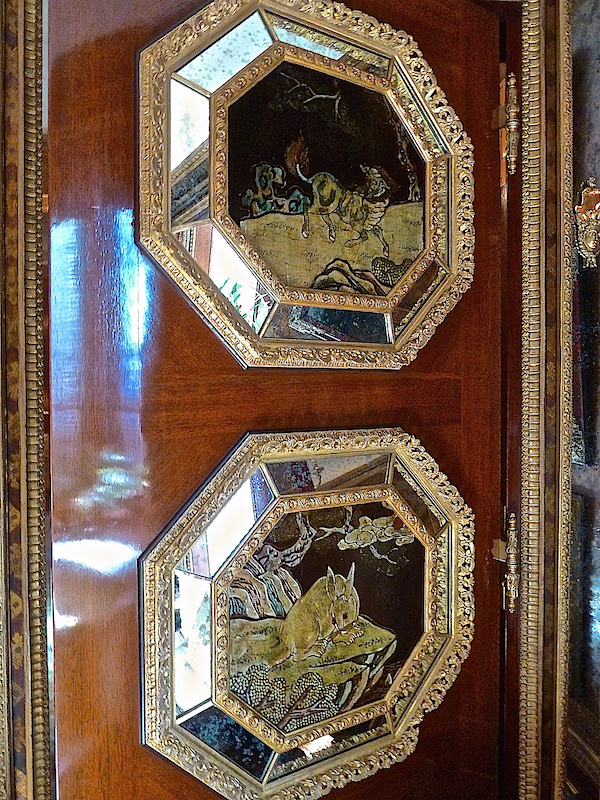 Inside, inspired by a room at Schloss Favorite in Baden-Baden, marble veneer lines the walls inset with a variety of cartouches, some filled with portrait miniatures.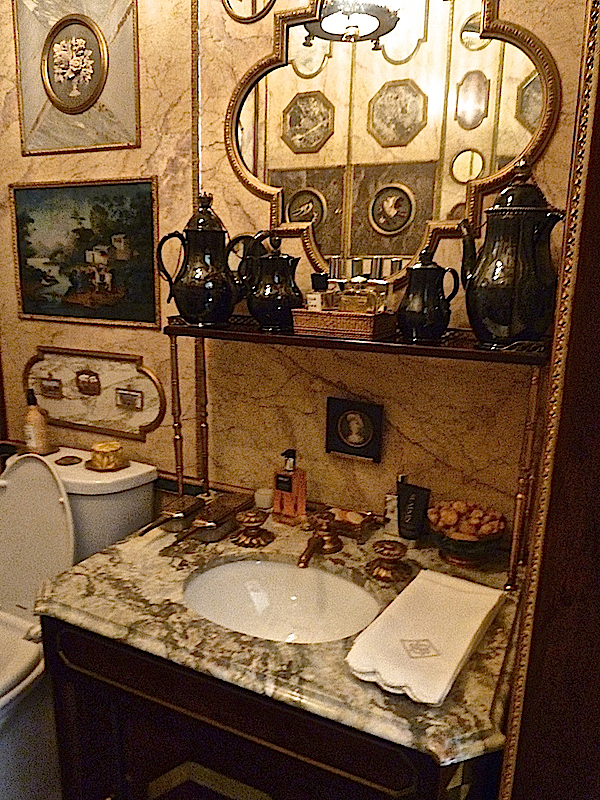 Here, as elsewhere throughout the apartment, knobs and various hardware were custom made by P.E. Guerin.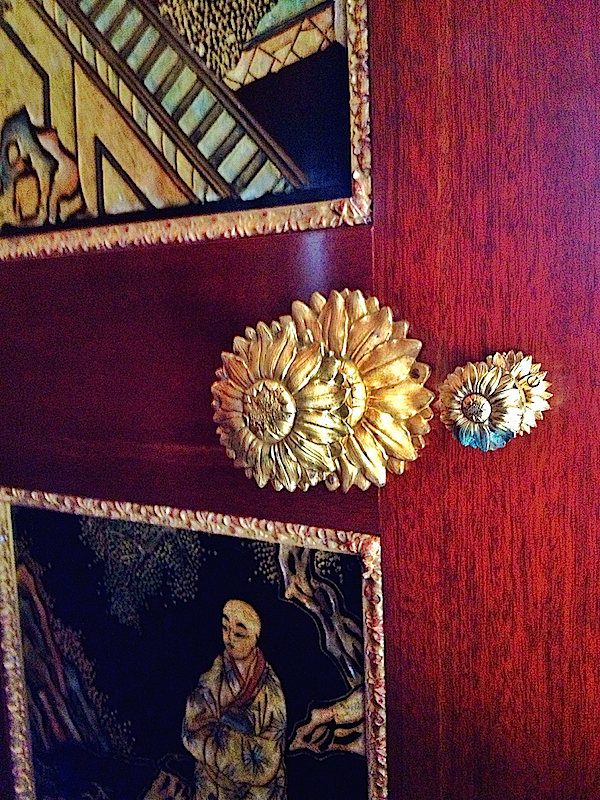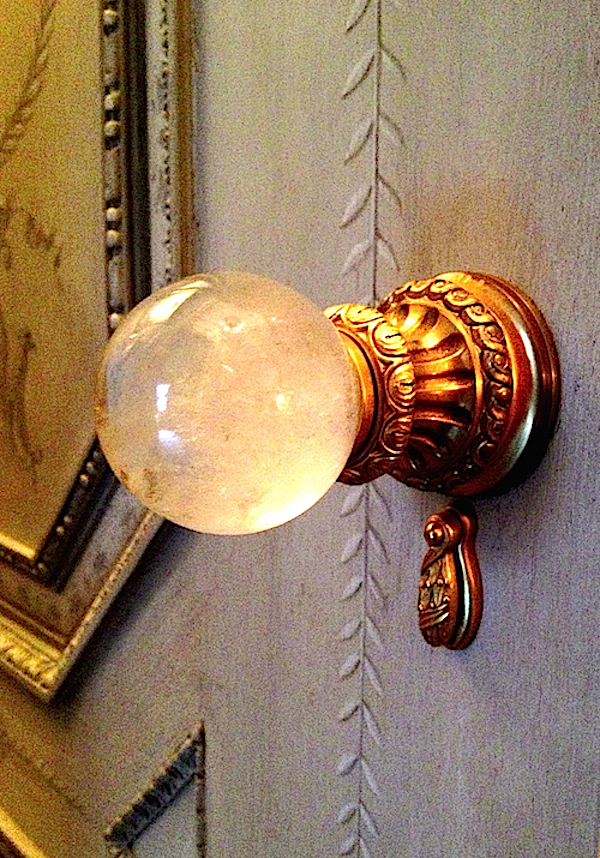 You can take a tour of Howard's amazing closet in the video but I loved that Howard's mother needlepointed these slippers for him.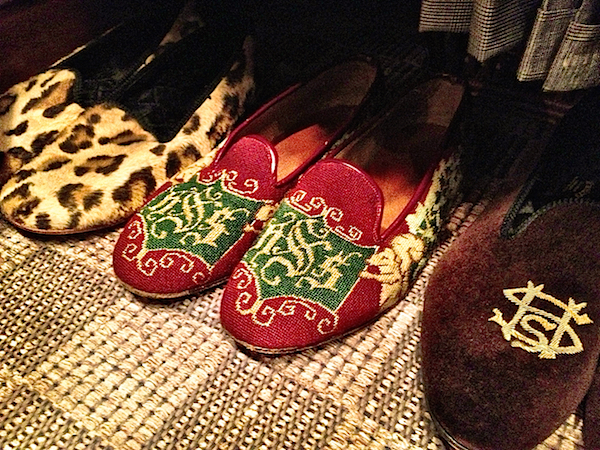 Howard's master bathroom is a small but charming room. The mahogany vanity and Russian style mirror were executed by Tony Victoria and the rope fixtures by Guerin.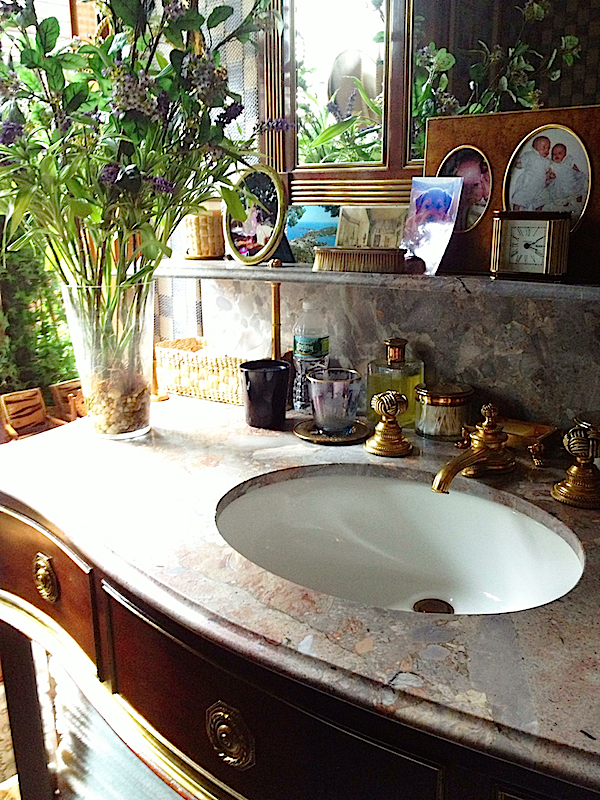 Who wouldn't want to stay in this dream of a guest suite. Walls are covered with several panels of 18th century Chinese wallpaper that were then painstakingly copied by artist Sasha Solodukho to complete the room.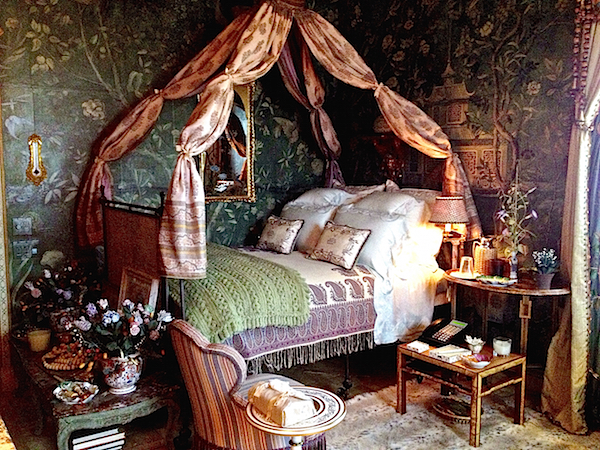 The vision of an enchanted garden is enhanced by the art of Carmen Almon and Vladimir Kanevsky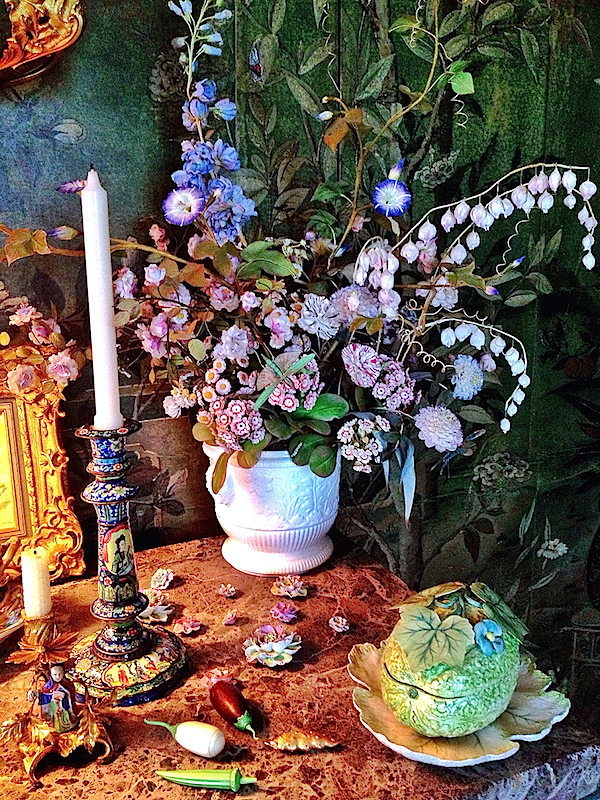 Even the more functional areas of the apartment are beautiful such as the linen closet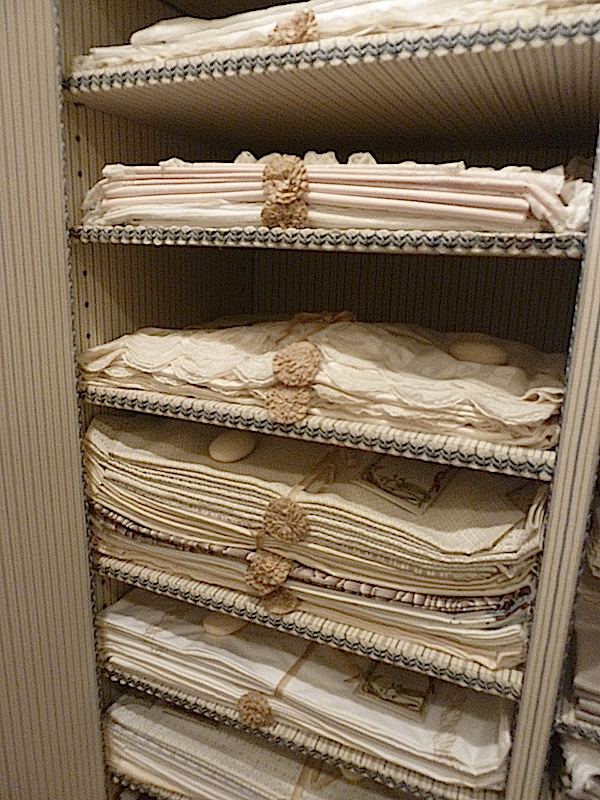 and the flower room.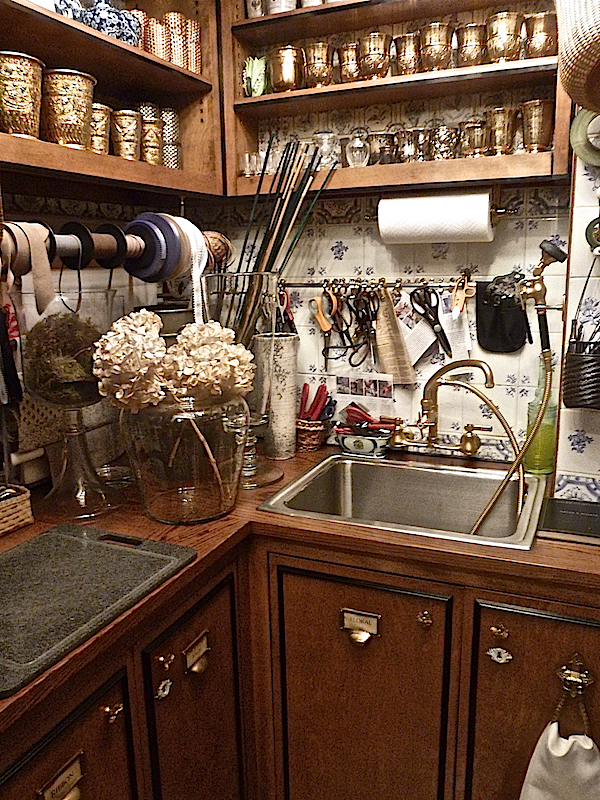 While I can't even imagine packing up this apartment, I will be anxiously awaiting news of Howard's new digs. No matter where he heads, I know he will create magic. Perhaps he is craving another project, another space to transform into a place of refuge and beauty. Howard has hinted of heading downtown so dear Winnie, below, can perhaps have a private garden in which to play. But when the spell is cast and the metamorphosis complete, perhaps I'll be able to share a few sneak peeks of what is sure to be another amazing home!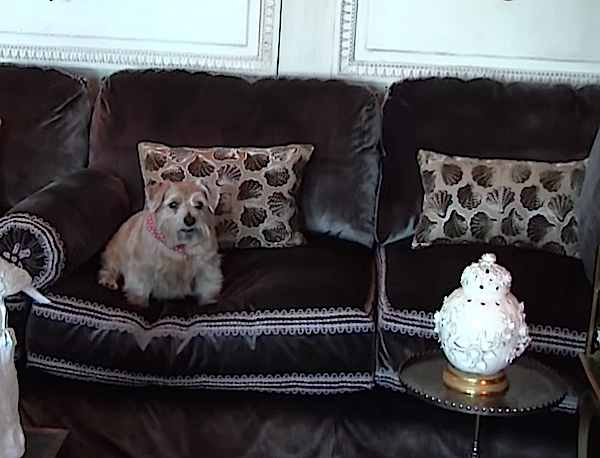 all photos by Quintessence